Age of Sigmar: Wrath of the Everchosen Announced At New Years Open Day


It's time to decide who the real "Big Bad" of 2020 will be for Warhammer: Age of Sigmar. It's the Death vs Chaos in Wrath of the Everchosen!
Things are really heating up in the Mortal Realms for this year. Last year they both got battletomes, and now it's time to put them to good use. Wrath of the Everchosen pits the Death vs Chaos in a battle for the Eightpoints. This battle is going to be BIG.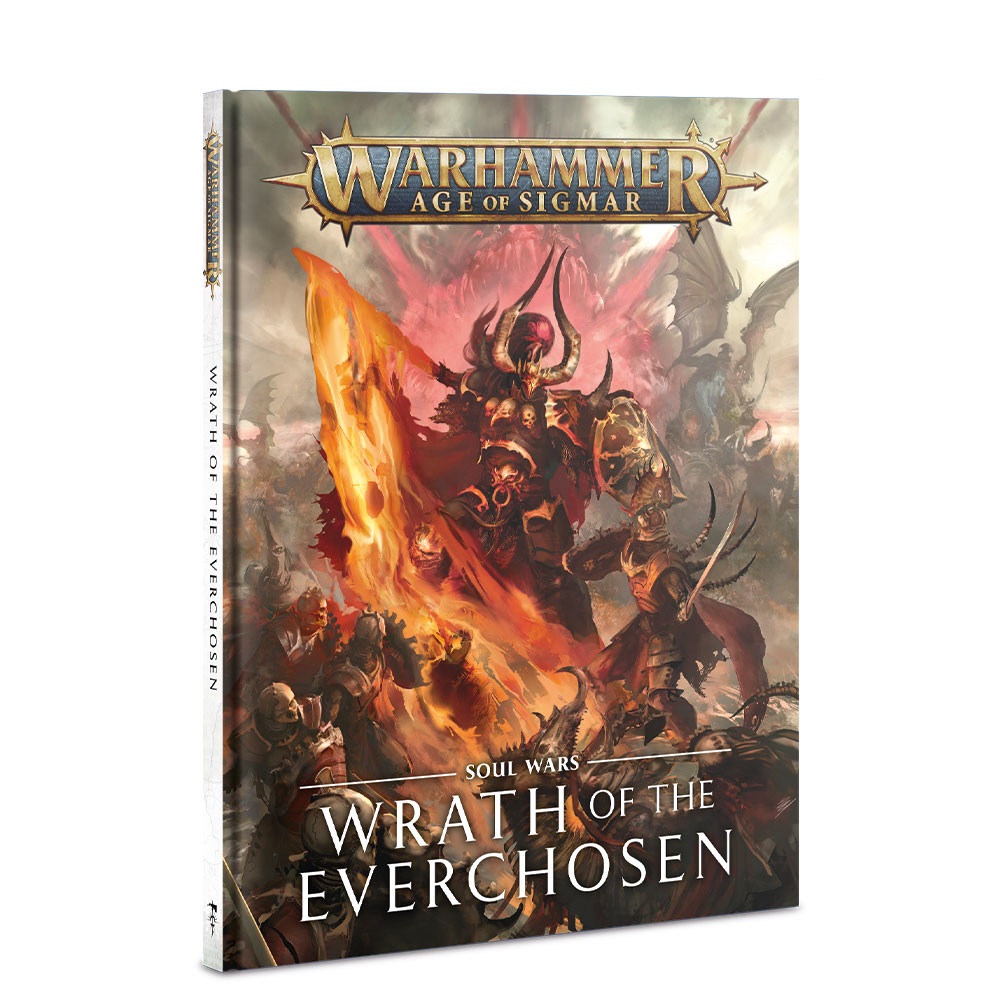 This new book tells the story of the Ossiarch Bonereaper invasion of the Eightpoints and the battle for the Varanspire. It's just as well a lot of you have recently started new Chaos forces, as you are going to have lots of undead to kill in 2020.

There will be loads of fun stuff for every gamer in the Age of Sigmar too, with new rules for wandering monsters, roaming endless spells and even siege warfare!

Chaos players will get especially spoilt, with a host of new army options to represent the myriad forces under Archaon's command – mortal, monster and daemonic alike. It's a good time to be bad!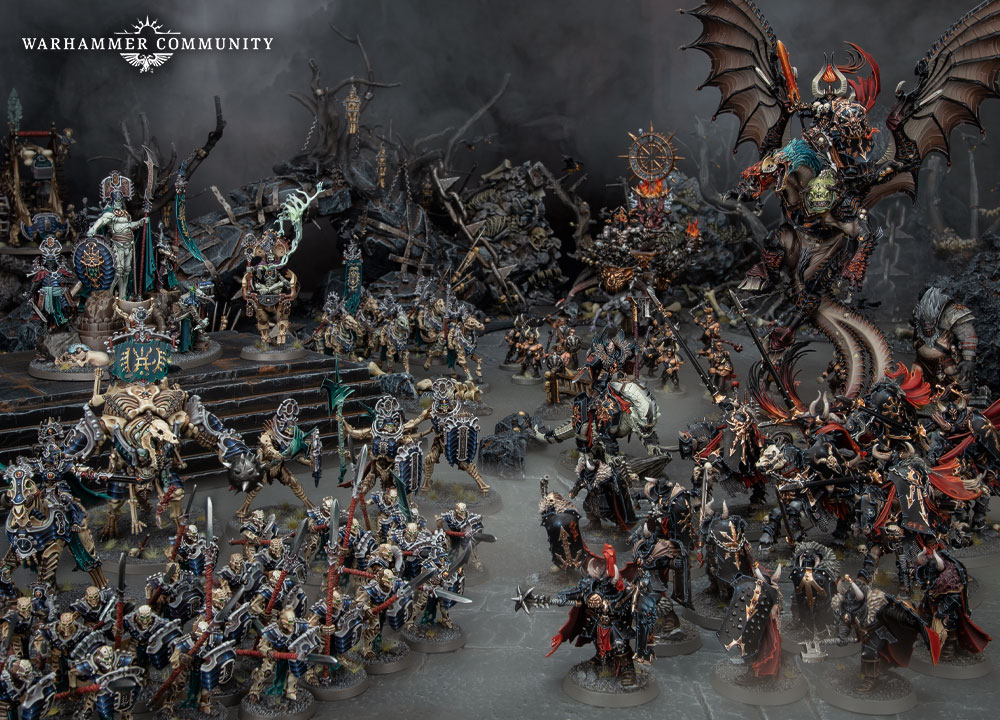 So just to recap, we're getting loads of new rules for:
Wandering Monsters
Roaming Endless Spells
Siege Warfare
New Chaos "forces under Archaon's Command – Mortal, Monster, and Daemonic
Color me interested! I wonder if this release will include those missing terrain kits we've spotted all over the Ossiarch Bonereaper miniatures range: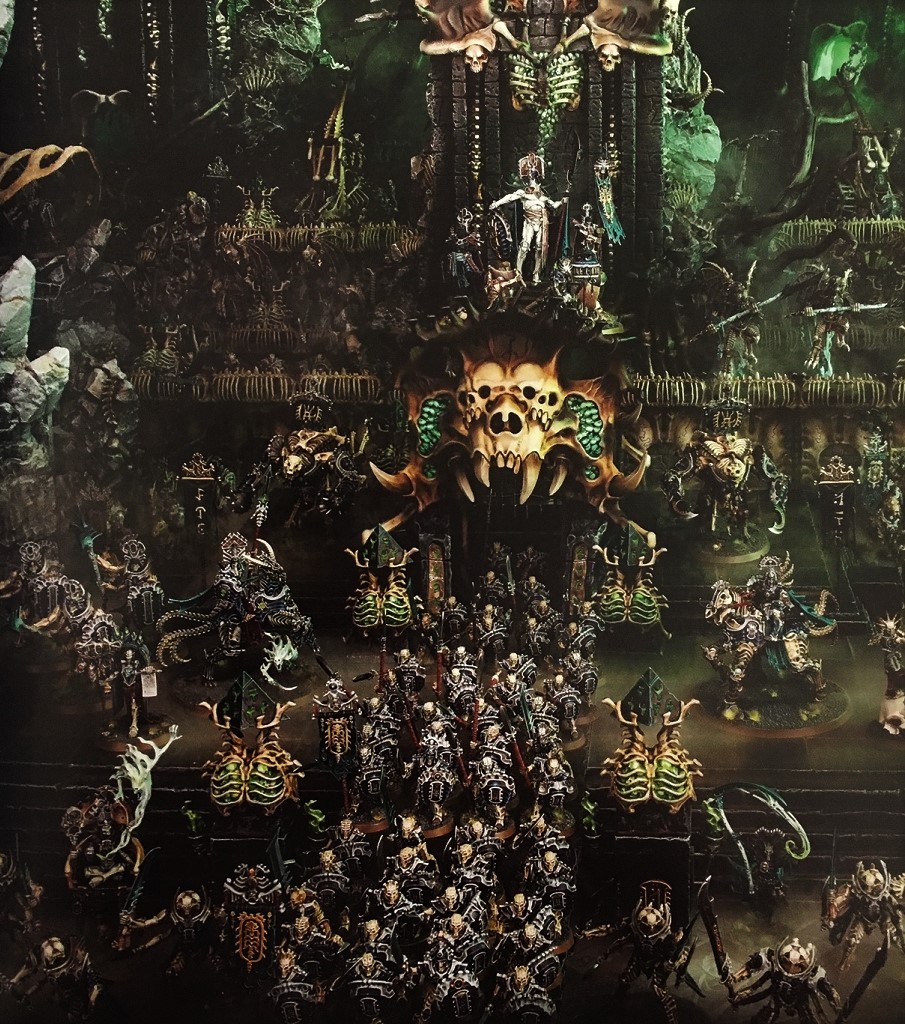 I mean, if we're getting siege rules wouldn't it make sense to have battlements to, ya know, siege? Oh I sure hope so…
Subscribe to our newsletter!
Get Tabletop, RPG & Pop Culture news delivered directly to your inbox.
It's going to be a battle to determine who's the "lesser" of the two evils. It's Death vs Chaos in a fight for the Eightpoints!
Latest News From BoLS: