Games Workshop is showing off a preview of the rules for the armies you'll find in Wrath of the Everchosen. It's Chaos Time!
Did you think Wrath of the Everchosen sounded awesome? Well, if you're a Chaos Player, you're about to get a TON of new ways army options to play around with. 14 in fact! Check these out:
Legion of Chaos Ascendant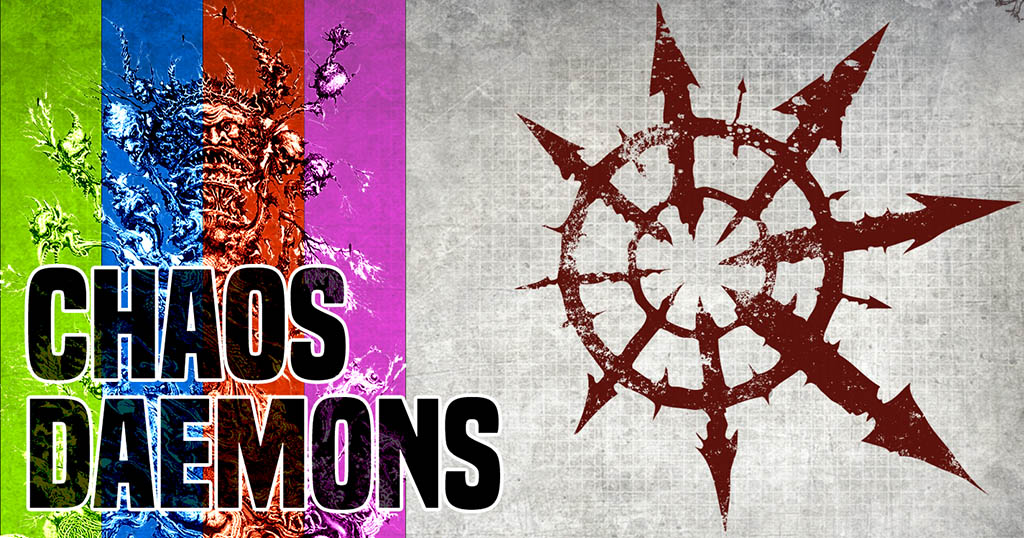 The Legion of Chaos Ascendant is an all-new faction letting you mix and match the daemons of each Chaos God. Our recommendation? Take the "big four" named Greater Daemons – Kairos Fateweaver, Skarbrand, Rotigus and Shalaxi Hellbane – for a truly epic alliance.
Knights of the Empty Throne: Fists of the Everchosen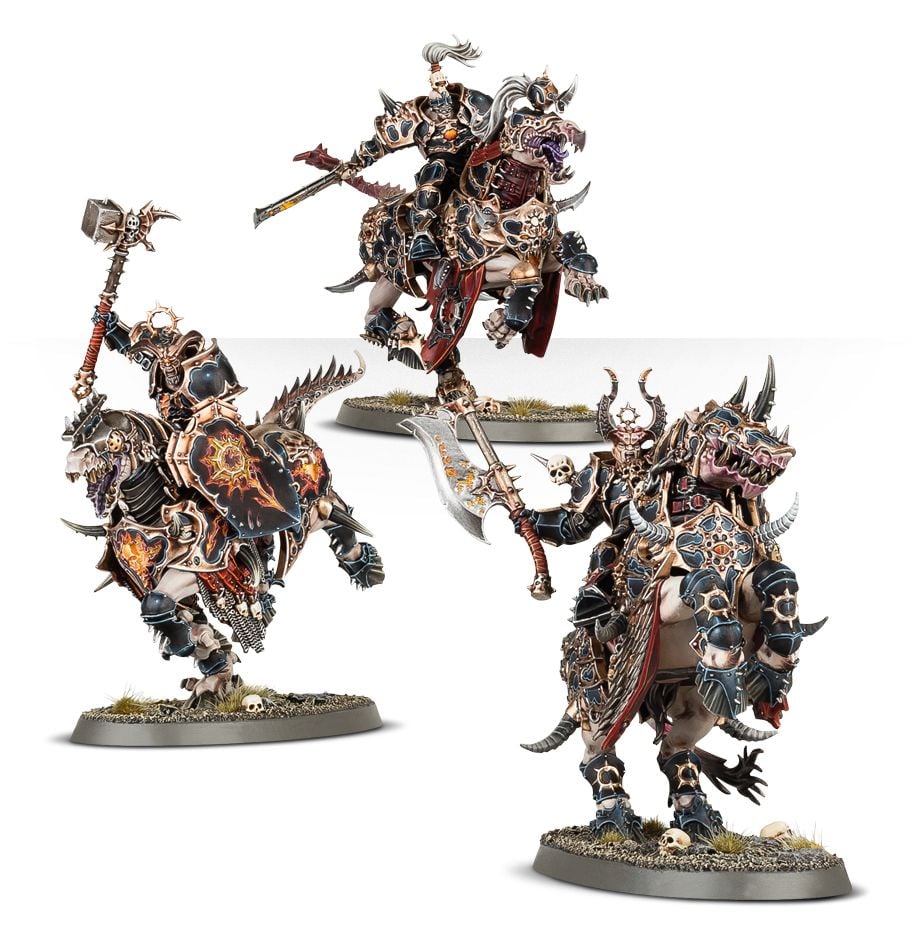 If you like Varanguard then let them lead your army with the Fists of the Everchosen Rule: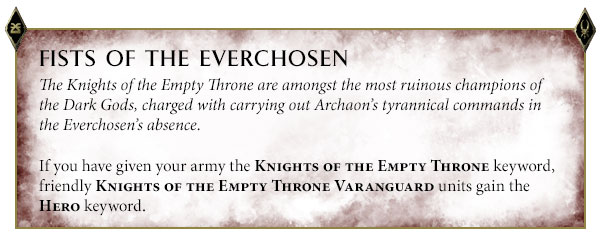 Does that mean you can give a big unit of them a command trait and an artefact of power? Apparently. We REALLY want to check the rules on this one now!
The Flayed: Blood-Woken Runes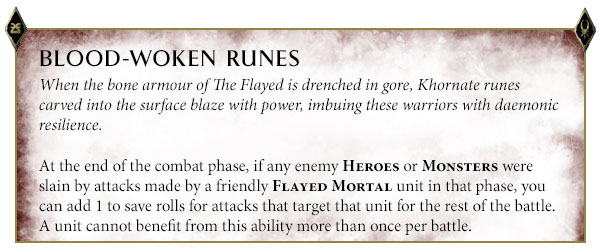 Would you like some Khorne units with a +1 to their save? Take Blood-Woken Runes and your Flayed Mortal units can get a bonus to their armor save for after slaying a Hero or Monster! I'm sure you can think of a few Khornate units that could benefit from a +1 armor save, right?
The Baleful Lords: Unbound Slaughter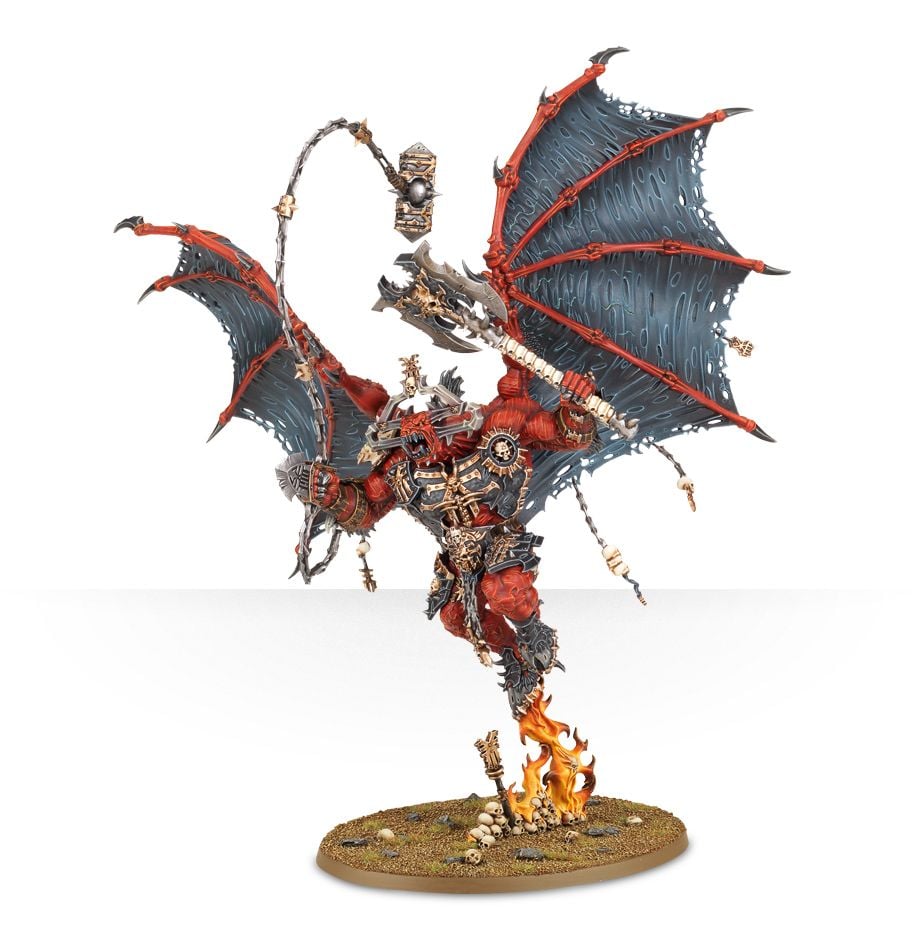 Is a max of 4 Bloodthirsters just not enough in your lists? Well the Baleful Lords can take a maximum of 5 in a 2000 point army!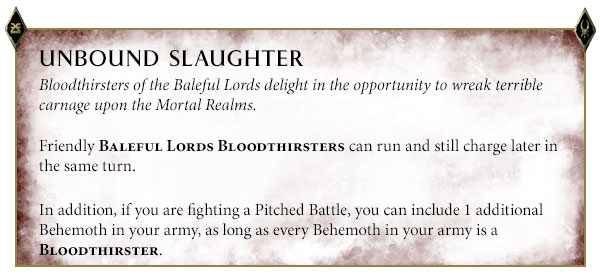 Well that's certainly one way to sell an extra Bloodthirster to a Khorne Player!
Unbound Flux: Maddening Cascade

Everyone loves causing Mortal Wounds, right? Well Tzeentch Wizards are getting a nice little bonus with the Unbound Flux army. Generate an extra MW on a 4+ just because.
Cult of a Thousand Eyes: Tzeentch is Pleased

Command Points are already great! Now the Cult of a Thousand Eyes has a way to make them even better by also causing them to heal your General for D3 wounds on a 5+ each time you spend one.
Munificent Wanderers: One Last Gift

This one takes the phrase "Quit Hitting Yourself" to a whole new level. I'm not sure how I feel about this one, folks. It's just…mean! But then again, I wouldn't want to touch anything Nurgle either.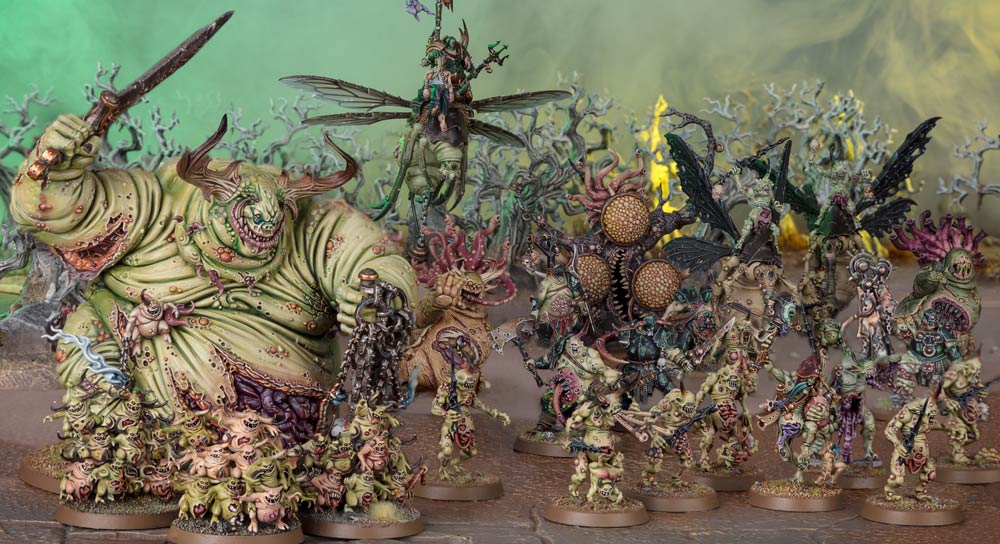 Droning Guard: Rotwing Commander
Do you think Plague Drones are cool but wish they could do something extra? Well now they can thanks to Rotwing Commander:

A bonus move before the battle starts – always welcome.
Blessed Sons: Foul Conqueror

This allows for a free At the Double Command Ability. Combine that with a Feculent Gnarlmaw for the ability to run and charge and you've got a sneaky and effective little combo going on for your Nurgle units!
Drowned Men: Kneel Before The Plague!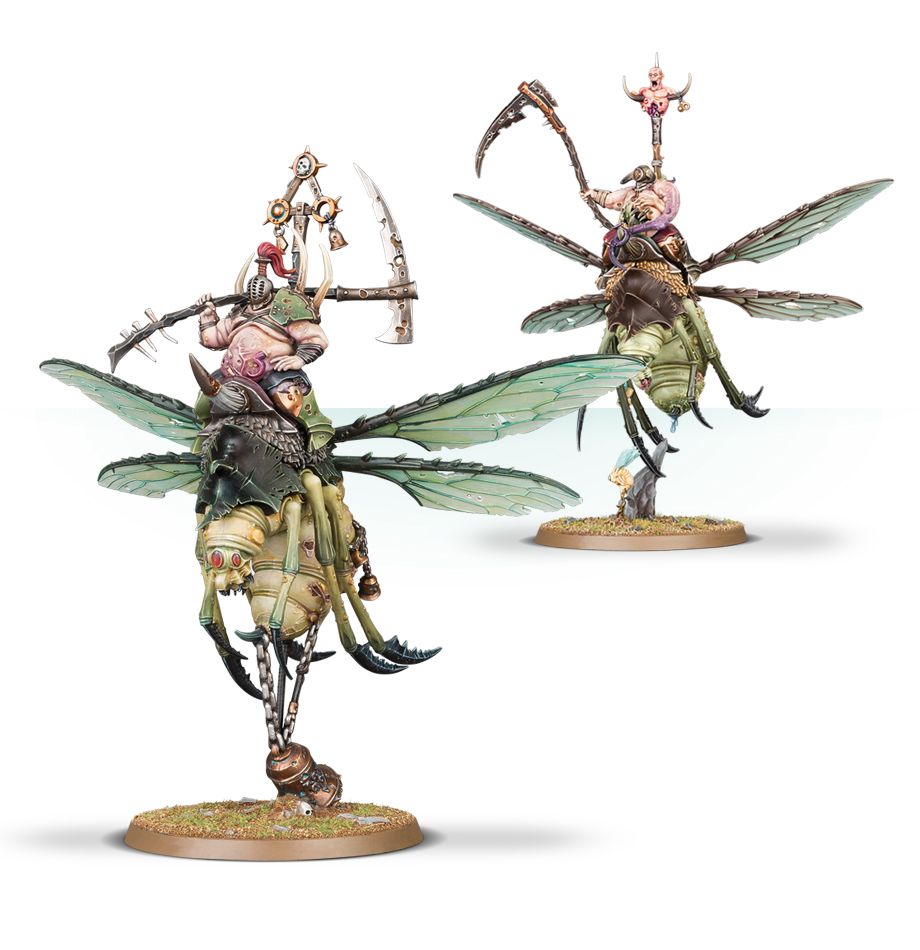 Games Workshop seriously wants you to fly in the Nurgle skys with this option. This ability boosts their Rend by 1 if they roll unmodified 6s to hit: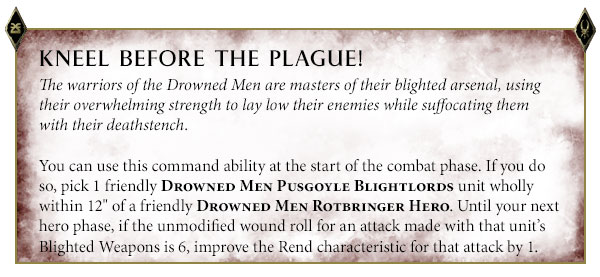 Lurid Haze: Billowing Mists
It's Slaanesh's turn with this one. Setup D3 of your units in Ambush and for a first turn charge!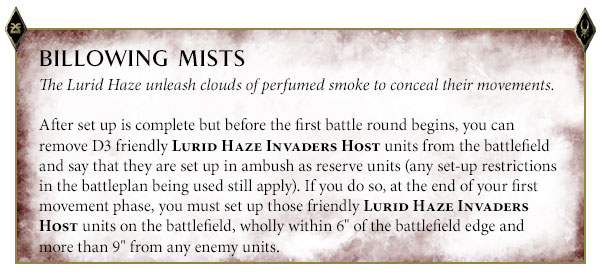 Faultless Blades: Send Me Your Best
Want to go hero hunting with Slaanesh? The Faultless Blades are pretty great at it thanks to this one:

All you have to do is charge and attack an enemy Hero to get an extra 1+ to yoru hit rolls. Not too shabby – that's generally not an issue for Slaanesh units anyhow.
Scarlet Cavalcade: Excessive Swiftness

This one is great for when you need BOTH units to get to a target in the same phase. And yes, it does work if one of them has a re-roll to charge ability as well.
Legion of the First Prince: First-Damned Prince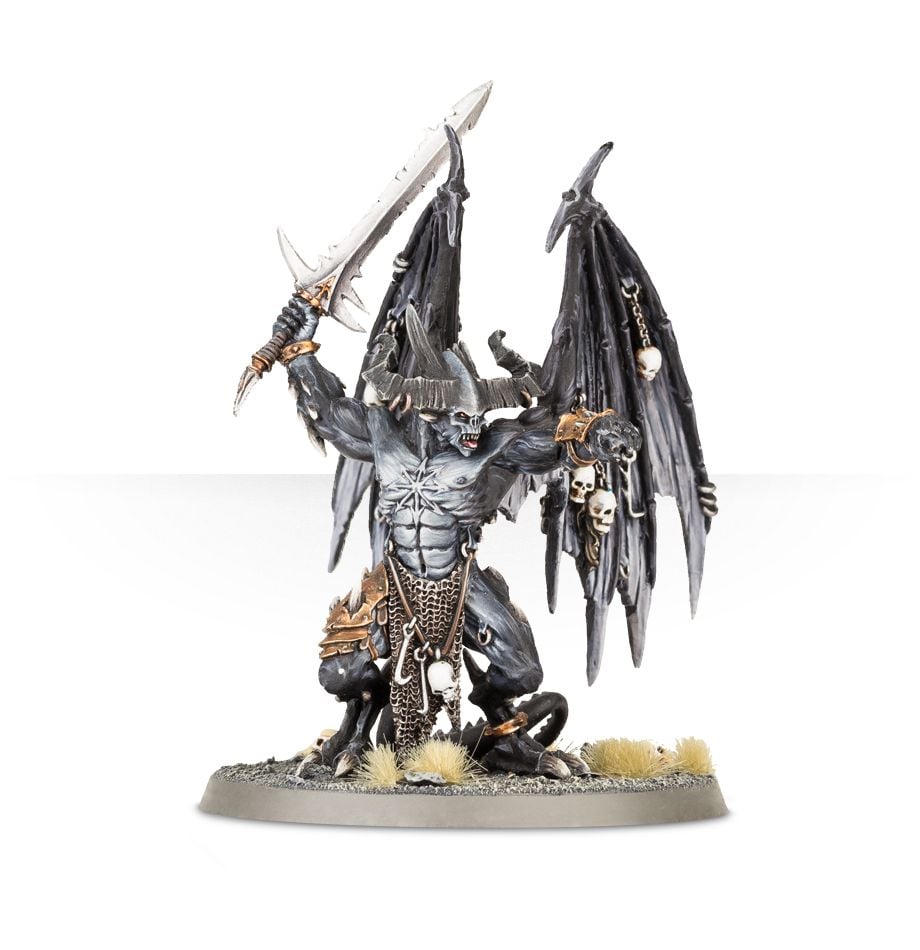 It's about time Be'lakor finally got an Army List specifically for him. This army list pretty much writes itself: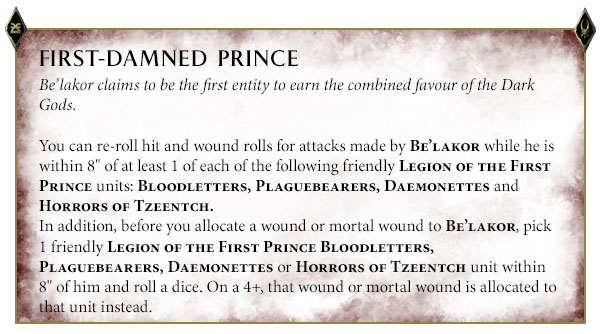 Folks, that's a TON of stuff – but there is a whole lot more in Wrath of the Everchosen. Chaos isn't taking the incursion on the Eightpoints lightly…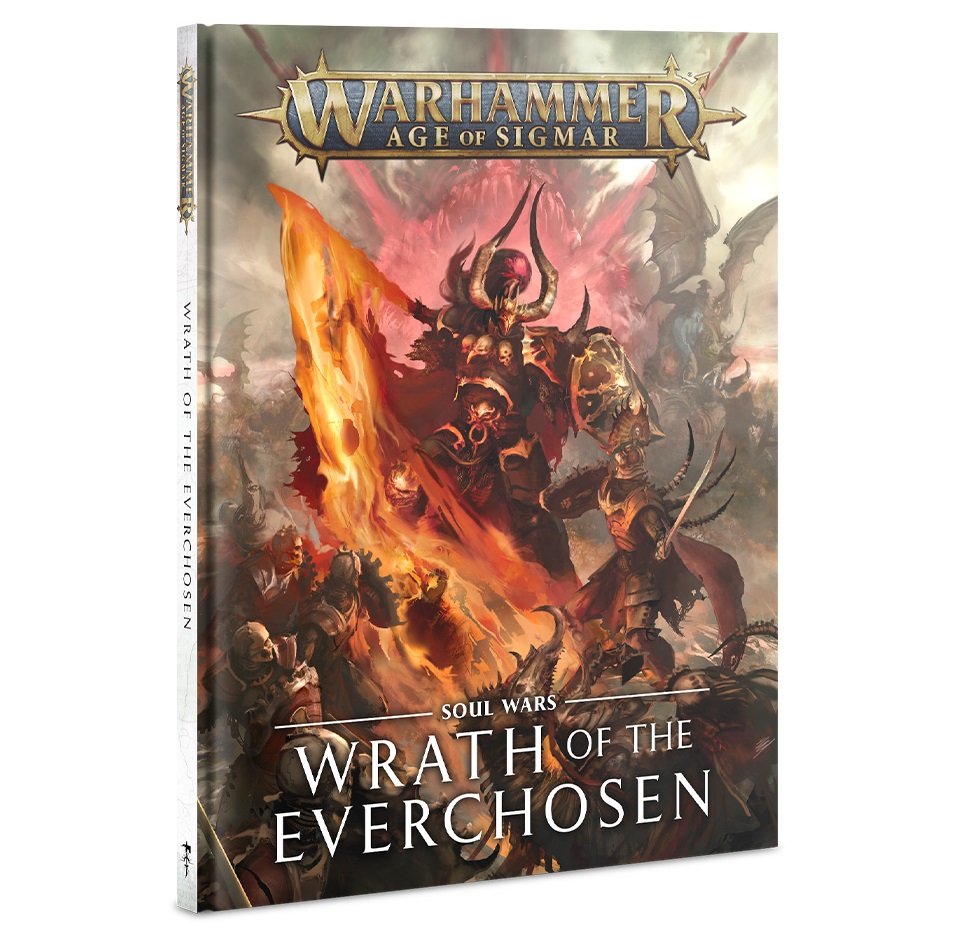 Soul Wars is getting a little more chaotic this weekend!