Games Workshop is showing off the table of contents and showing off a few previews of the new book as well.
Wrath of the Everchosen sounds awesome. Today, we are getting a short peek inside the covers and it's making us even more hyped for this book. If you're looking to play some siege battles and attack the narrative side of things this book will have that in droves. Oh – and 13 Chaos Sub-factions with rules…can't forget those!
This 104-page book is crammed full of amazing stuff for any fan of Warhammer Age of Sigmar. Let's take a look at some of the highlights, including the culmination of a story that's been a long time in the making, new rules to represent the harsh environment of the Eightpoints and siege warfare, alongside loads of new stuff for Chaos armies.
Of the 104 pages, around 50 of them look to be background and lore. There are some pretty interesting section headers in there, too. "To Free A God" sounds like Slaanesh might FINALLY make a break for it. "Long Haunted Night" and "Veiled Lady" are probably references to Nighthaunt as well. Then we have "Katakros Triumphant" and "Archaon's Wrath" which sounds like we might see a Death Victory with a "I'll get you next time Gadget" exit from Archaon.
Then we get to the rules. As mentioned previously, we have Roaming Monsters and Wandering Endless Spells. Both of those are going to use some type of table to determine how the monster/spell react. Here we have a look at the monster table as an example: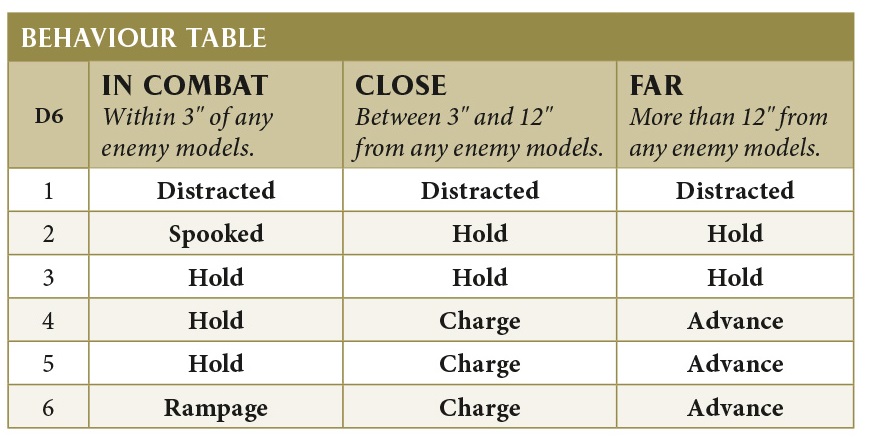 What's a little unclear is how these monsters and spells are going to be included in your games. Now, these rules will probably be for Narrative/Open play and scenarios – so I don't think Matched Play rules are going to be involved. Then again, it would be interesting to see if GW created some way to spend points on these wandering creatures/spells for your games. Imagine paying a discounted or even getting paid points to include one of these random encounters to your army. Now that is very unlikely but it sounds kind of interesting!
We do know that included will also be lots of other rules as well:
"…you'll find a detailed set of rules, including unique Realmsphere Magic, Realm Commands, and Realmscape Features. If you want to try your hand at some of the iconic battles in the war, the book contains a set of eight Battleplans to help you do just that. "
Siege Warfare
This is one section I'm excited about. I'm a little concerned that it's only 6 pages. Then again, the core rules are like 8 now…maybe there is nothing to worry about! I'm really looking forward to busting out the Khornate Towers and sieging them with my Mortek Crawlers.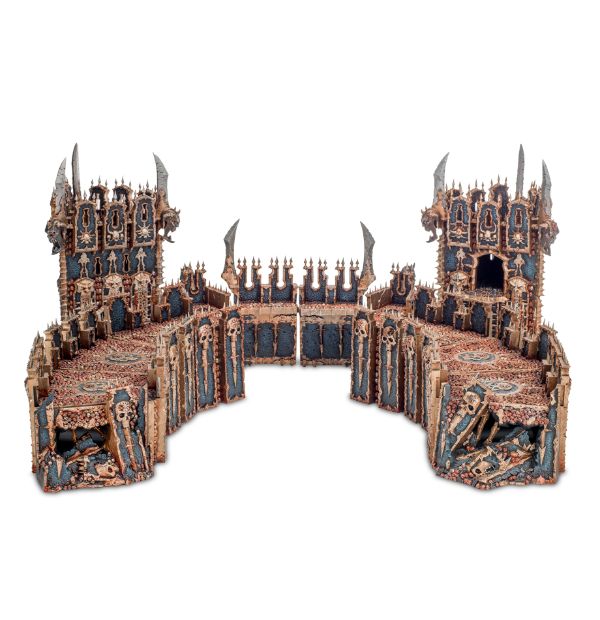 After that, we get Battleplans and then a whole lot of Chaos goodies! You can see the list above and take a stab at what sub-factions do what. I'm also very curious about this new Legion of Chaos Ascendant. Plus 4 new Warscroll Battalions, too! Chaos players are still figuring out the Slaves To Darkness book and how that can best work with the other chaos books. Now they have these to choose from as well. Good time to be a chaos follower, eh?!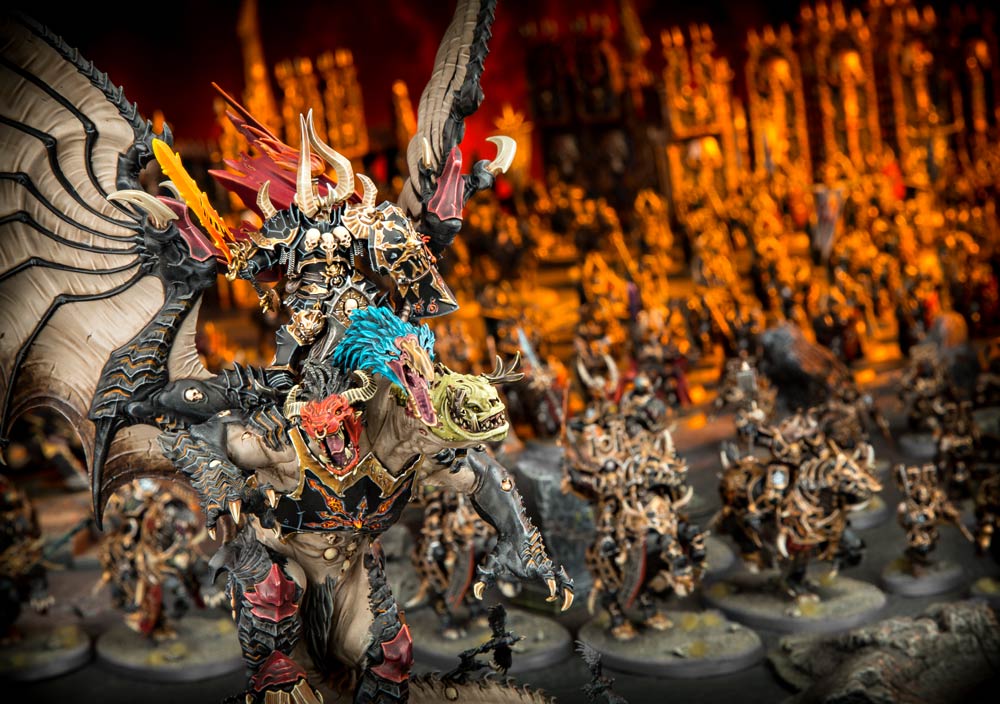 For Chaos players, this book is going to be a must-buy. And if you're like me and really want to take a crack at those Siege rules, you'll probably want a copy (or just be friends with a Chaos player who as this book). Siege battles are just one more way to experience the AoS setting and it's great to see GW exploring these non-traditional modes for the game.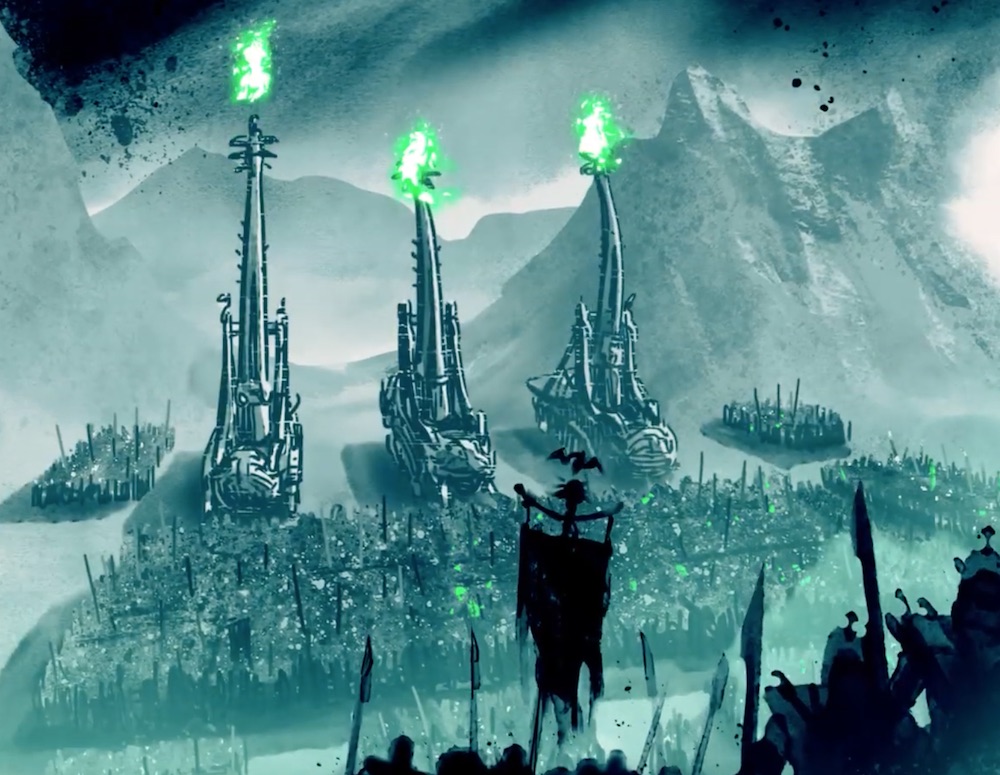 I can't wait to recreate this scene on the tabletop!
Siege Mode activated! What are you most excited for in Wrath of the Everchosen?