D&D: AEW's Bran Cutler Comes To Wrestle In D&D

One of the AEW's finest wrestlers is becoming a yuan-ti known as Arliss the Hiss to take part in a wrestling-themed RPG show happening today.
You might recall the AEW from that time Maxwell Jacob Friedman definitely didn't play D&D, which resulted in one of the greatest comebacks of 2019.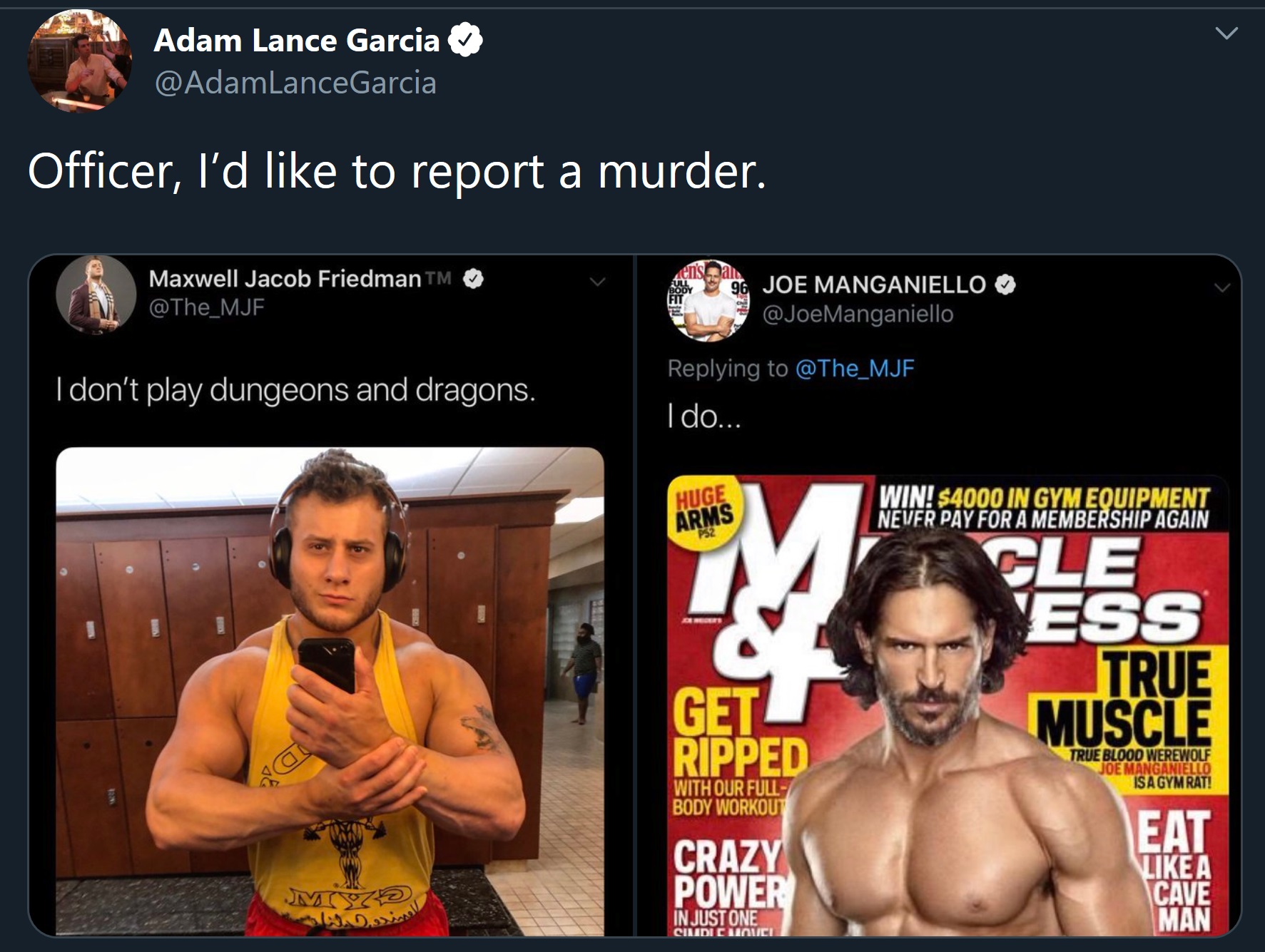 If you missed the story, the whole thing started when the newly minted wrestling federation AEW (All-Elite Wrestling) featured a match between MJF, one of the rising heels in the wring, and Brandon Cutler, a D&D fan, known for his d20-laden outfits, his cosplay as a fairly lifelike Grog, and special finisher called the TPK.
I do play Dungeons and Dragons. https://t.co/BPtJdITFHp pic.twitter.com/waQQBa2yuq

— Brandon Cutler (@BranCutler) September 17, 2019
And while this story isn't the heartwarming tale of a man, convinced by Matt Mercer to turn around and play D&D with his former foe, it is a bizarre collision of a whole buffet's worth of pop culture flavors. Because Brandon Cutler is taking up the mantle of a yuan-ti known as Arliss the Hiss. Only instead of applying for college, this scaly fiend will be looking to claim victory in a wrestling-themed D&D stream event, the Brawl in the Living Wall, put on by D&D wrestling show, Droaam and Defiance.
Don't forget to join us for our first episode in 2020 next week! Ariss the Hiss (@BranCutler) brings the pain in the first ever #DnDW BRAWL IN THE LIVING WALL!! Catch Droaam and Defiance Wrestling 1/7/2020 6pm PST on https://t.co/6RmtKb8xaX!! @Hyper_RPG @Wizards_DnD pic.twitter.com/MkwKiyUffO

— Dr. Kaiju Von Tang (@KaijiTang) December 31, 2019

Subscribe to our newsletter!

Get Tabletop, RPG & Pop Culture news delivered directly to your inbox.
And of course there's a fantasy wrestling show–after all one of the most popular characters from the Adventure Zone was basically a wrestler, and a fan-favorite live show takes place during a championship match. There's a lot of overlap between D&D and wrestling's storytelling, including the necessity of getting out there and jobbing (which Brandon Cutler has certainly done, with the worst men's record in the AEW right now).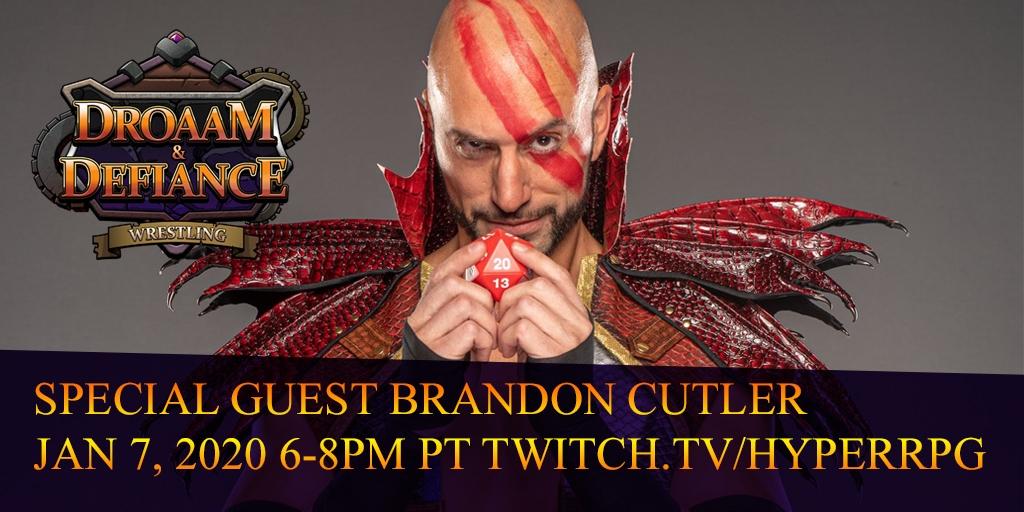 Anyway, the whole match is between Cutler's yuan-ti abomination and a gnoll known as Razorhide, complete with promos and trash talk:
What's up, #DnDW Universe! #Razorhide and I have a message for @BranCutler and Ariss the Hiss. I cannot wait to leave him broken inside the living wall. You can only catch it next Tuesday on @Hyper_RPG! pic.twitter.com/UpMiNO9Tpg

— IFY (@IfyNwadiwe) January 3, 2020
From both sides.
Oh so we're talking crap now?! Imma break more than a mirror come Tuesday! #DnDw @Hyper_RPG @IfyNwadiwe #Razorhide #ArissTheHiss pic.twitter.com/6E9CqPmMtk

— Brandon Cutler (@BranCutler) January 3, 2020
If you haven't heard of the show before, you can check out the match on Hyper RPG's channel tonight at 6pm PST.
Happy Adventuring!
Latest News From BoLS: