Geekery: Trailerpalooza – Aquaman, Dark Tower, Cult Horror, and MacGruber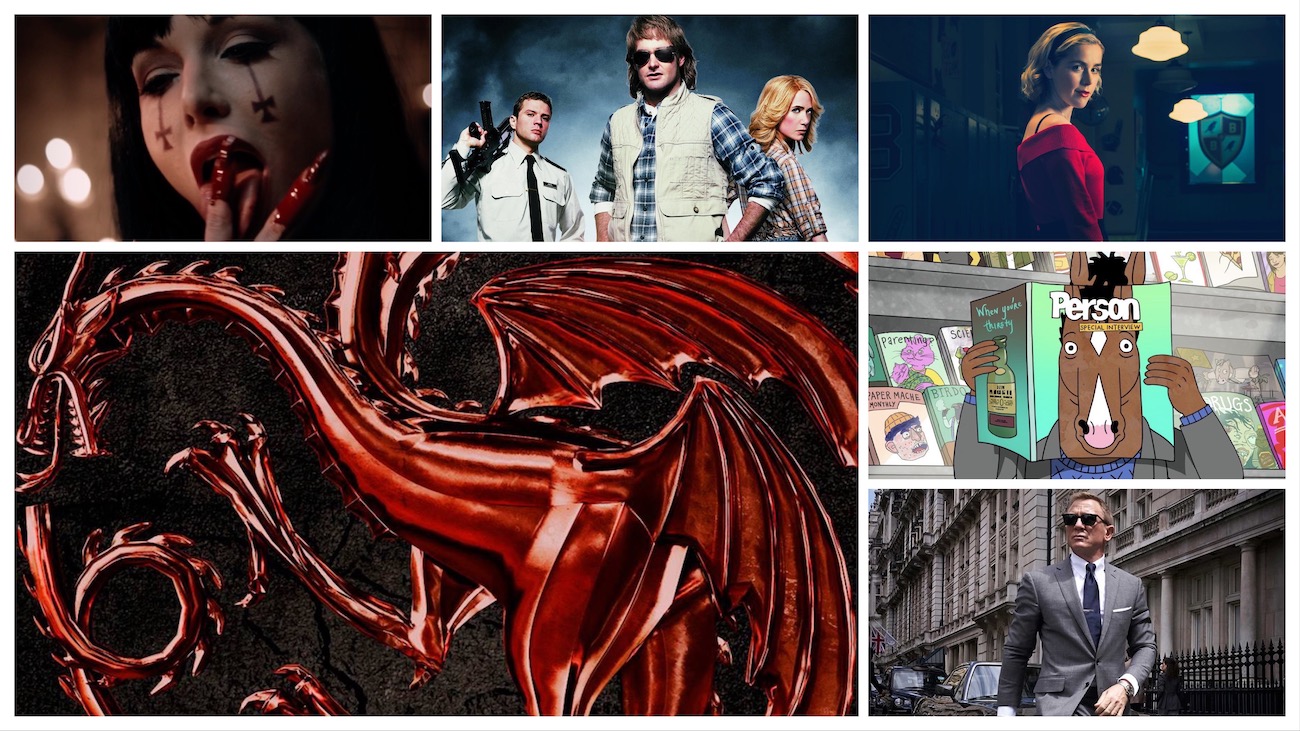 It's that time again – I've got more news than I have posts in a week. Lots of television and stream news – including some cancelations – plus the first trailer for Glen Danzig's directorial debut.

News first…

Chilling Adventures of Sabrina Part 3 – on Netflix January 24th
This adaptation of the "Sabrina the Teenage Witch" tale is a dark coming-of-age story that traffics in horror and the occult. In the reimagined origin story, Sabrina Spellman wrestles to reconcile her dual nature — half-witch, half-mortal — while standing against the evil forces that threaten her, her family — including aunts Hilda and Zelda — and the daylight world humans inhabit.
BoJack Horseman Final Season – on Netflix January 31st
A humanoid horse, BoJack Horseman — lost in a sea of self-loathing and booze — decides it's time for a comeback. Once the star of a '90s sitcom, in which he was the adoptive father of three orphaned kids (two girls and a boy). The show was the hottest thing around, then suddenly, was canceled. Now 18 years later, BoJack wants to regain his dignity. With the aid of a human sidekick and a feline ex-girlfriend who is his agent, he sets out to make it happen. But Hollywood is vastly different from those days, and getting used to stuff like Twitter may take some time.
Ragnarok – on Netflix January 31st
In a Norwegian town poisoned by pollution and rattled by melting glaciers, the End Times feel all too real. It'll take a legend to battle an old evil.
Verotika – VOD on February 25th
Glenn Danzig's directorial debut, is a horror anthology that compiles stories from Danzig's line of comic books of the same name. Stories which focus on horror content that's often sexual and violent in nature.
Charm City Kings – in limited theaters April 10
Mouse (Jahi Di'Allo Winston) desperately wants to join Baltimore's infamous Midnight Clique, a fearless group of dirt bike riders who rule the summertime streets. When Midnight's leader, Blax (Meek Mill), takes 14-year-old Mouse under his wing, Mouse soon finds himself torn between the straight-and-narrow and a road filled with fast money and violence.
Subscribe to our newsletter!
Get Tabletop, RPG & Pop Culture news delivered directly to your inbox.