Miniature Community Spotlight: Subtle Detail & Ultra Saturated Colors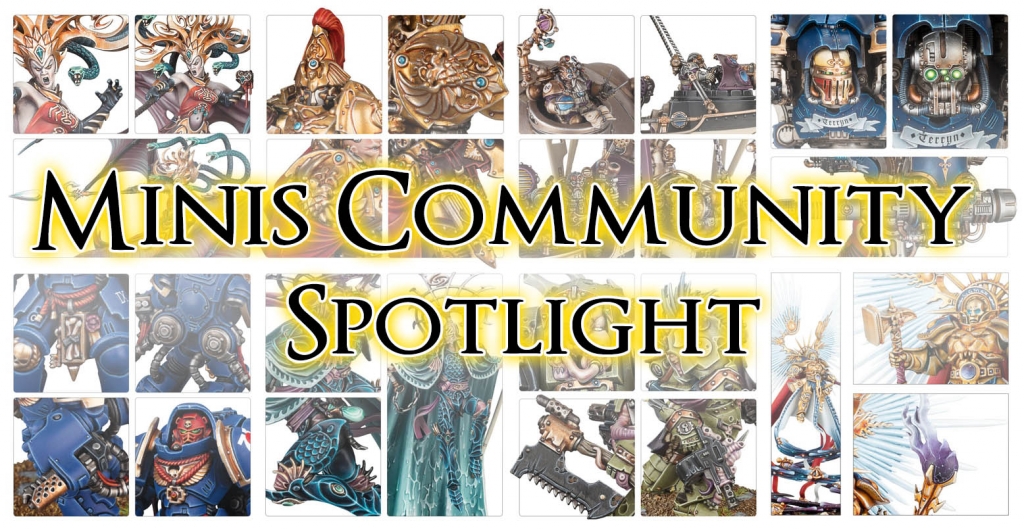 These are some of our favorites from this week's Miniature Monday and WIP Wednesday on social media. Come take a look at what the community is working on!

Calling him done pic.twitter.com/fiHqZGCToK

— Nathan (@SteamPainting) January 6, 2020
I miss my #EmerldCanticle, hopefully they make it here in one piece. pic.twitter.com/Dd4iTo4MTA

— Shadowclaimer (@Shadowclaimer) January 5, 2020
Decided to change my lord into a World Eater Dark Apostle #Worldeaters #khorne #chaosspacemarines #hereticastartes #chaos #miniaturepainting #PaintingWarhammer #kitbash #GamesWorkshop @DarkOmenClub pic.twitter.com/CNEDmwxFbO

Subscribe to our newsletter!

Get Tabletop, RPG & Pop Culture news delivered directly to your inbox.

— Eric Festa (@Col_Festus) January 2, 2020
Finished photos. Pretty great model to paint.

I painted it purely for enjoyment! Despite some obvious areas that could have been refined, it's a good piece to practice NMM on and I just wanted to play around with cold colours.

Onto Apocalypse now! pic.twitter.com/MU3flbRsHC

— Trent 'Big Deno' (@sious69) January 5, 2020
First tank for the #eldar about done. Or done enough for now. #warhammer40000 pic.twitter.com/dHioZ7bklm

— glamage (@glamage) December 28, 2019
Couple closeups of this pretty boy…#paintingwarhammer #nurgle #warhammer40k #chaosspacemarines pic.twitter.com/KxjELJJ9vl

— Dillon Cartier (@dilloncartier) January 2, 2020

If you saw something you liked, be sure to follow the artist on Instagram, Twitter, or Facebook. Want to share what you're working on? Drop it in the comments – we'd love to see what you're creating.
Latest News From BoLS: