We're assembling the newest monster addition to the Martian Menace faction – Tharsis 5!
Tharsis-5 has arrived and is making a splash in Destroyers forces, bringing some super cool abilities to the game. While not a super difficult, there are some tricky bits to this assembly. Let's get started!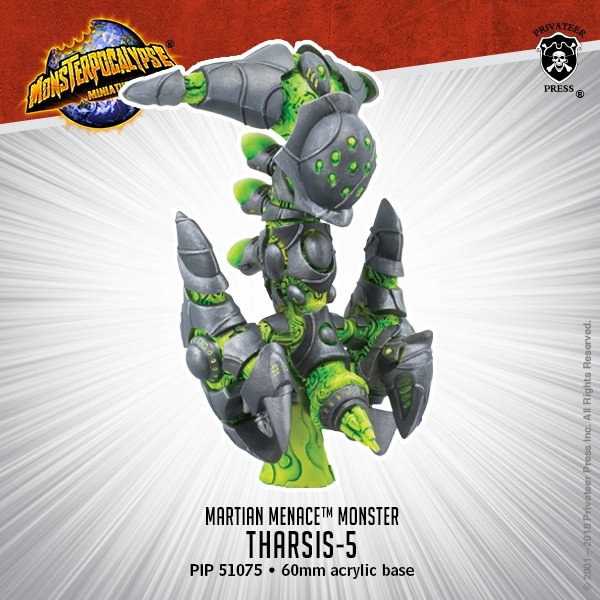 Step Zero – Prep
Clean up any flash or metal bits leftover from production. I don't have a picture of this, but the head piece has some larger resin area that needs to be clipped off.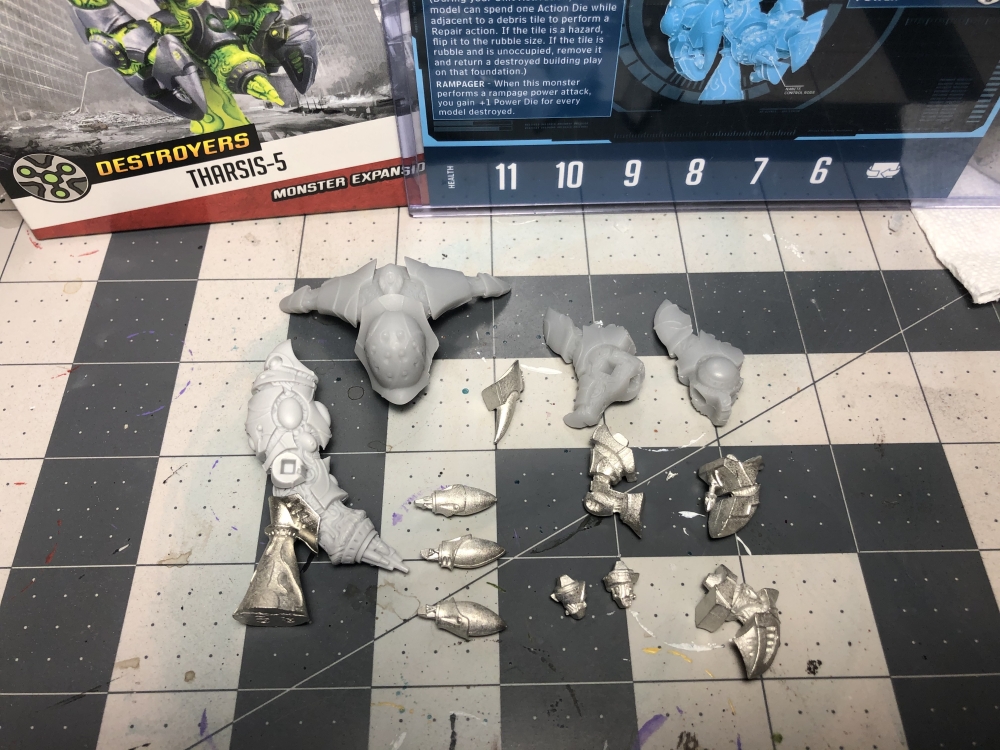 After prep – 14 pieces total
Step 1 – Connect Body and Cone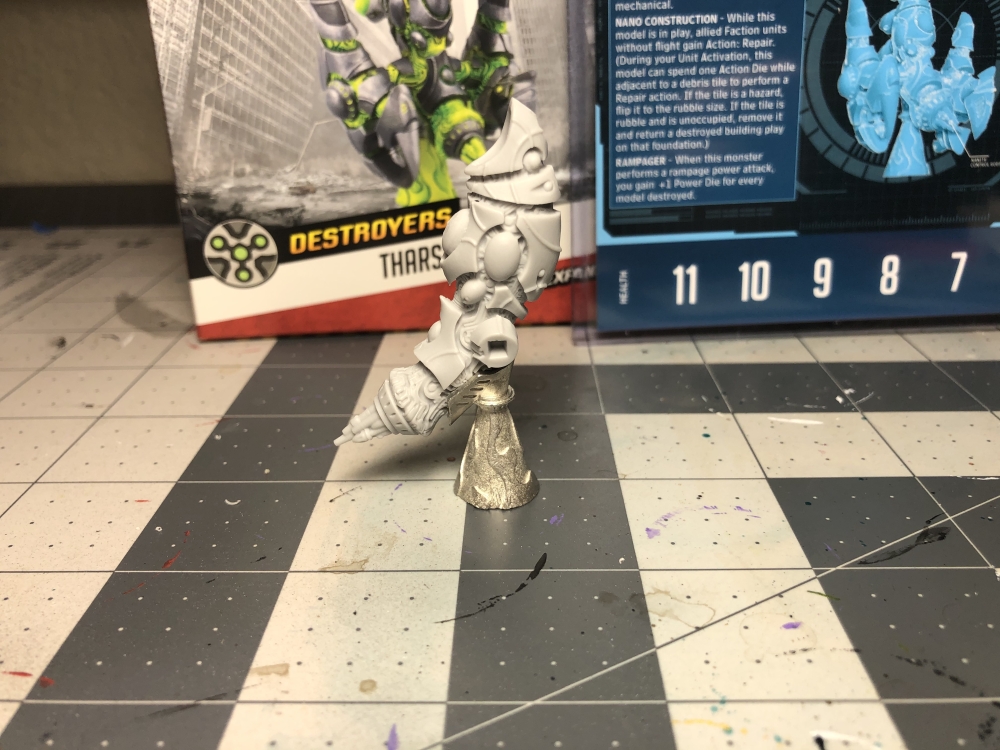 Nothing fancy here, with the notch on the metal part of the cone there is really only 1 way for this to go on.
Step 2 – Attach 'Arm' Connectors
Tharsis-5 has 2 connectors that attach the arms to its body. The trick to this step is lining up the notches on the connectors with the notches on the body. Both connectors are identical – so you don't need to worry about a Left and Right piece.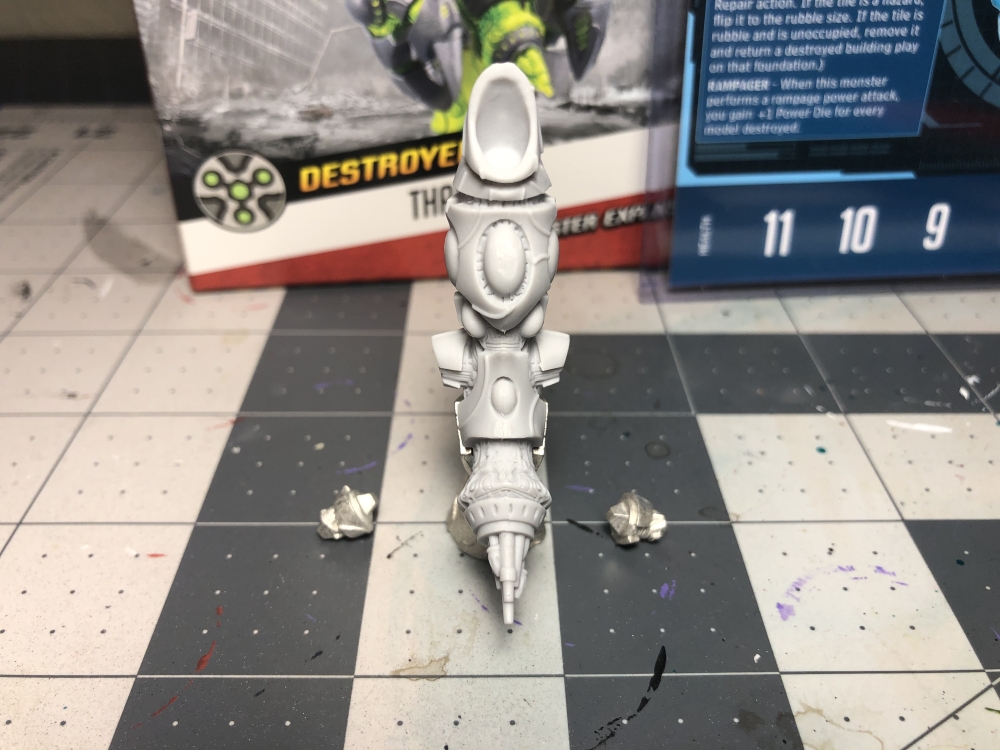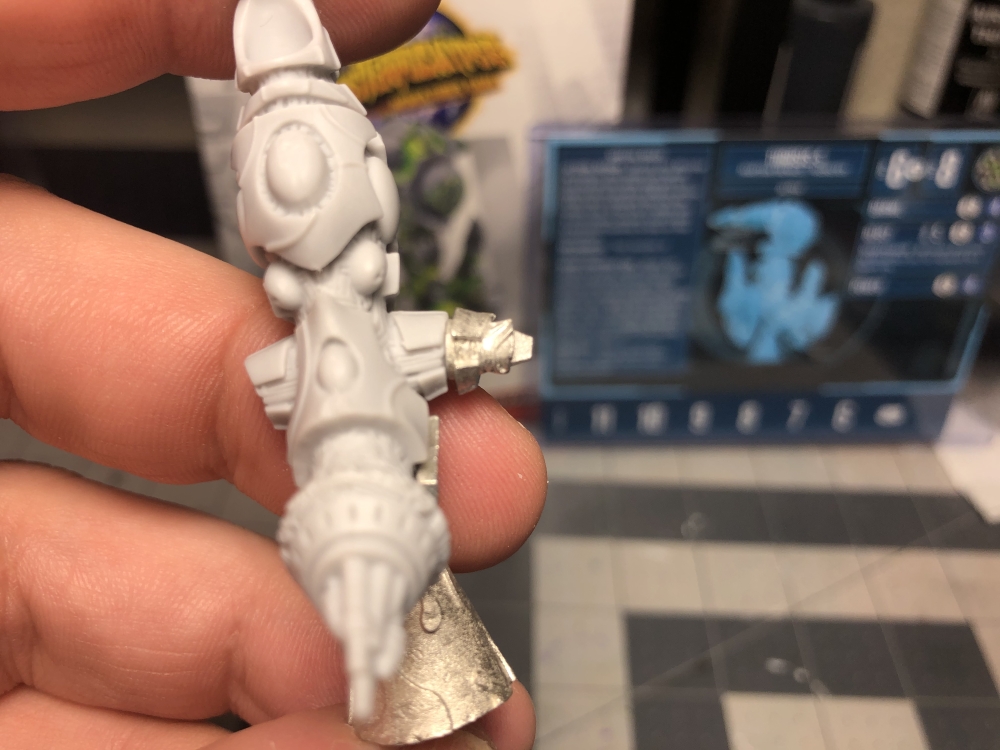 Showing the notches aligned properly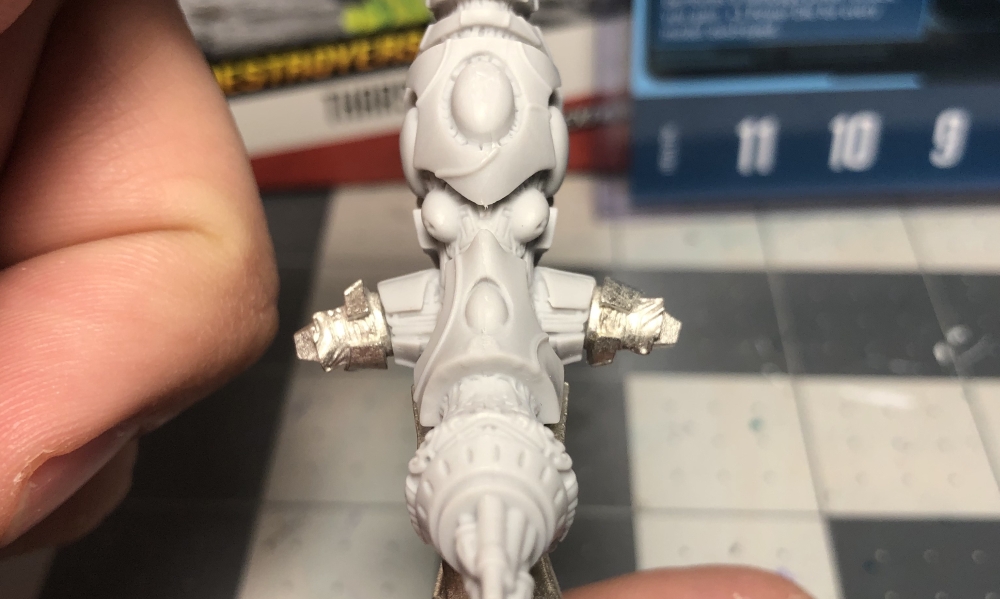 Both connectors in place
Step 3 – Construct Arms
Just glancing at the box image you might not realize that the arms are completely different, they each have their own set unique pieces.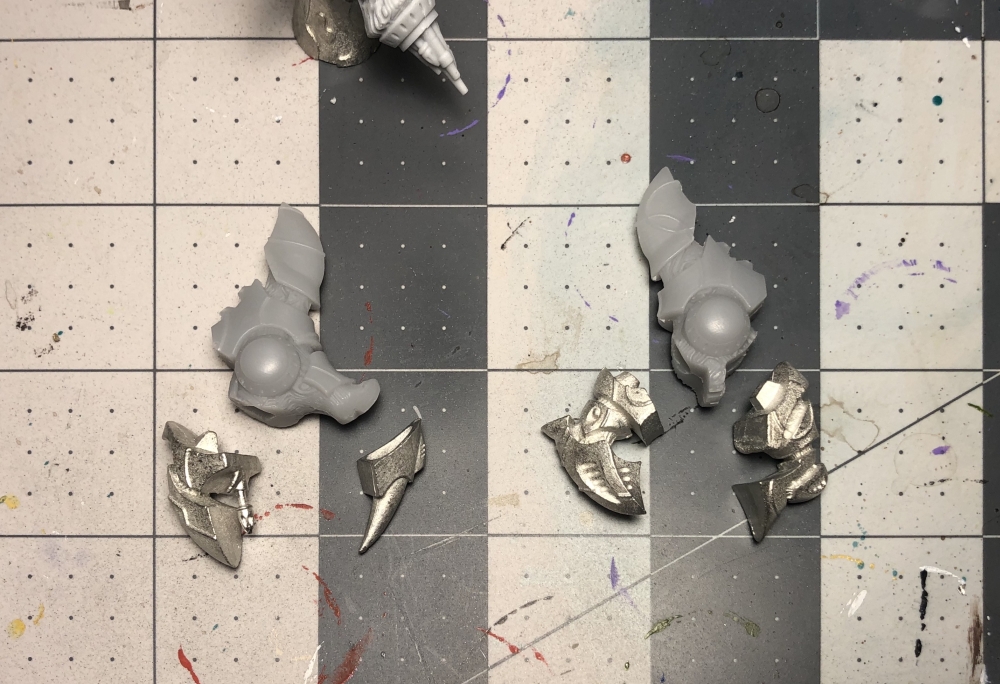 Doing a dry fit before gluing is always a good idea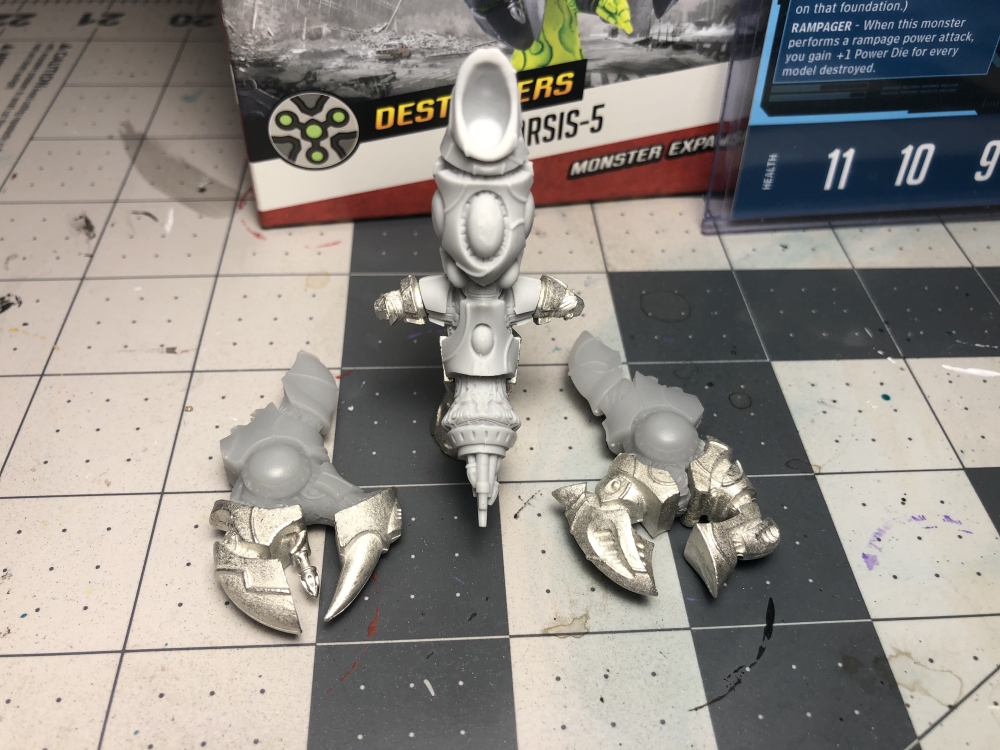 Step 4 – Attach Arms to Body
The arms have notched holes that line up with the connectors. Again, do a dry fit before gluing so you are confident you like the placement.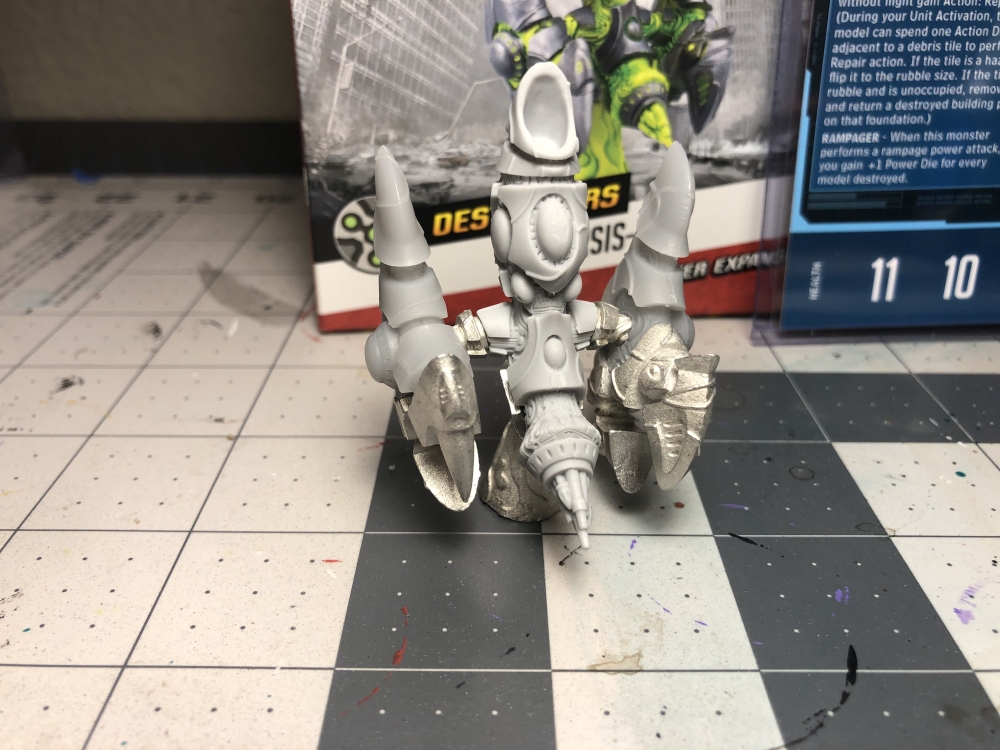 Step 5 – Attach Back 'Bulb' pieces
These look kinda like lightbulbs to me, and the studio intended way to glue attach them is with the bulb part facing up.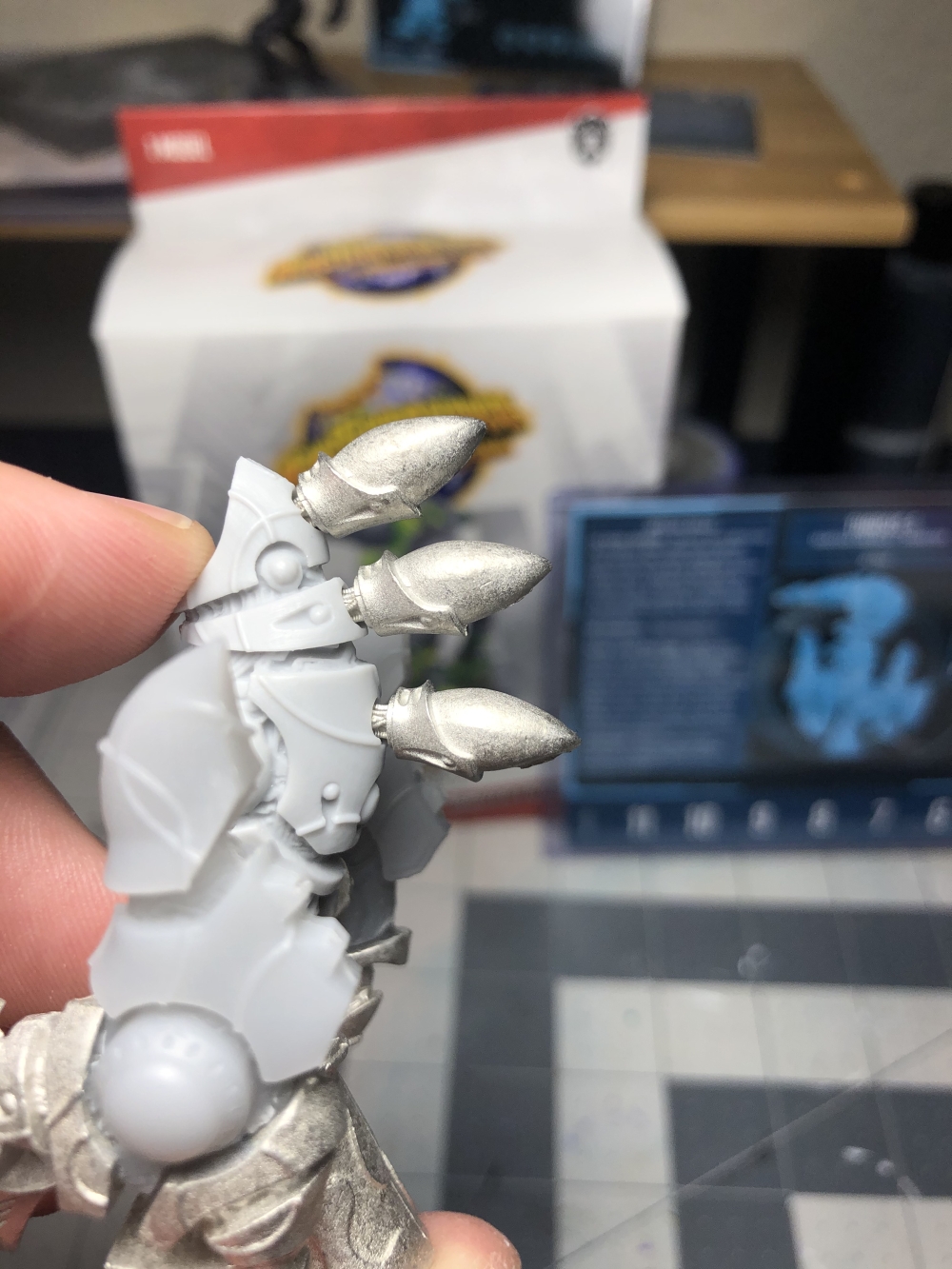 Step 6 – Attach Head
The last step is to attach Tharsis' head. You're done, now it's time to prime and paint this awesome Monster!
Wrap Up
Tharsis-5 was a pretty fun model to put together. Nothing overly fiddly and everything has a 'correct' way it fits together. Compared to most of the other Monsterpocalypse monsters, Tharsis might have the most pieces. Hopefully, you found this guide helpful and it saves you a little time.
Don't forget to come join us this year at the BoLS Open for 3 days of Monsterpocalypse! I'll see you there!