Pathfinder: Three Ring Adventure With A Lost God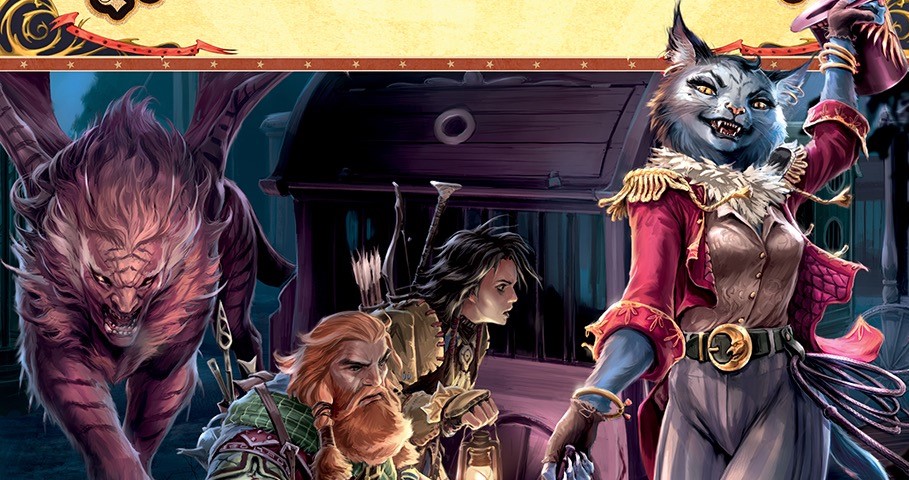 The next stage of Pathfinder's traveling circus-themed Adventure Path is up for pre-order. Come check out Extinction Curse: Legacy of the Lost God.
It's not every day that you can run away to join the circus and still be an adventurer. Most of the time, even when we're talking about in rpgs, the whole circus thing is where a character gets their start–but not so in The Extinction Curse, the newest adventure path for Pathfinder 2nd Edition. This one puts adventurers squarely in charge of the Circus of Wayward Wonders, a traveling circus that they have assumed direct control of in the very first installment of the AP. Now they bring their circus to a new city full of catfolk, new monsters, and circus adventures.
I've really been enjoying the premise here. It speaks to the part of me that loves seeing adventurers put in charge of weirdo situations that you wouldn't expect. And what a theme for an adventuring party. Check it out.
via Paizo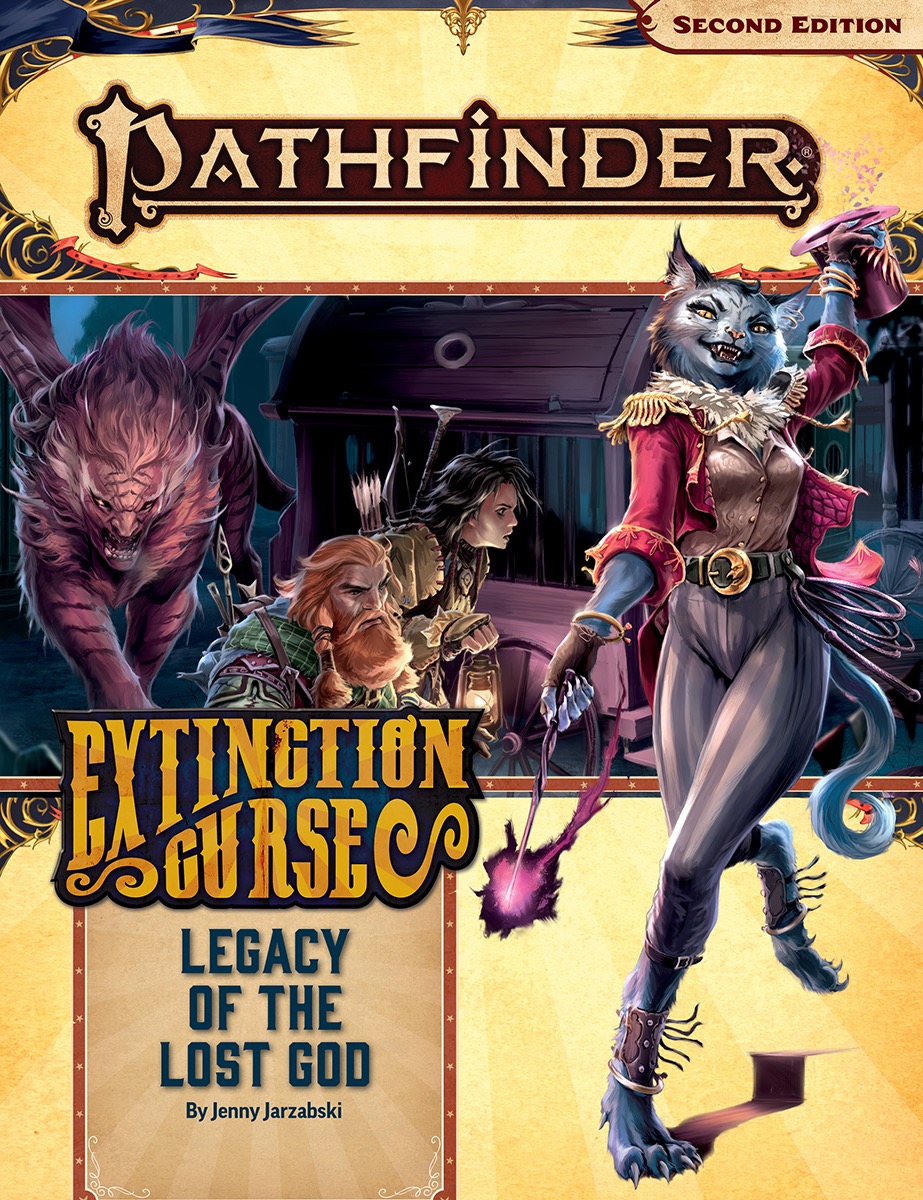 The heroes bring their Circus of Wayward Wonders to the city of Escadar to capitalize on their newfound fame and skills. But old enemies lurk in the city, including the cruel Mistress Dusklight and her Celestial Menagerie. Investigating the looming xulgath threat in a shuttered temple to Aroden, the dead god of humanity, the heroes learn that all their foes are working together. The revelation forces them to enter the Celestial Menagerie to bring the evil ringmaster to justice.
"Legacy of the Lost God" is a Pathfinder adventure written by Jenny Jarzabski for four 5th-level characters. This adventure continues the Extinction Curse Adventure Path, a six-part, monthly campaign in which the heroes lead a traveling circus as they unravel a plot to eradicate all life from the islands of the Inner Sea. This adventure also includes information about catfolk of Golarion and the villainous xulgaths, as well as new monsters and circus-themed rules.
Each monthly full-color softcover Pathfinder Adventure Path volume contains an in-depth adventure scenario, stats for several new monsters, and support articles meant to give Game Masters additional material to expand their campaign. Pathfinder Adventure Path volumes use the Open Game License and work with both the Pathfinder RPG and the world's oldest fantasy RPG.
Happy Adventuring!
Latest News From BoLS: