With the dawn of the new year, we all want to know what 2020 will bring. These games can help us find out!
The Amazing Kreskin's Celtic Oracle Game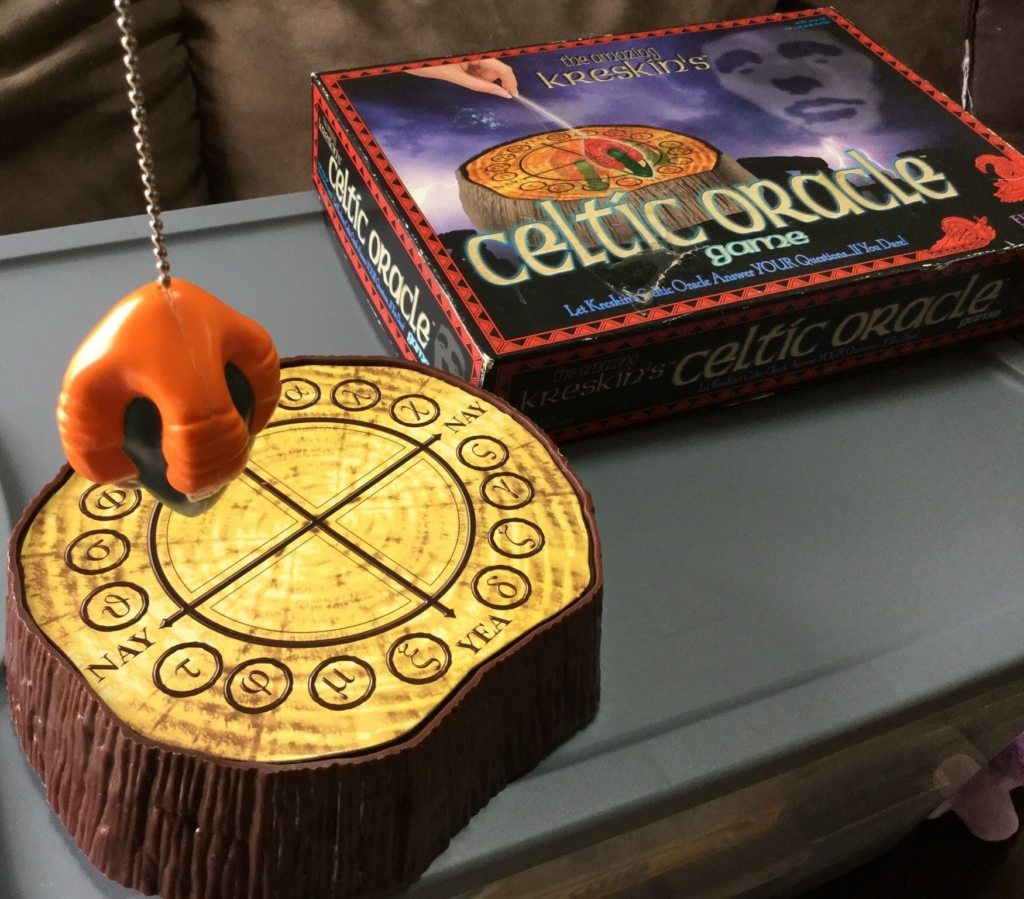 The Amazing Kreskin, was (is?) a popular mentalist who reached the peak of his fame in the 70s. While he never really leaned too far into the supernatural or the like, he's got his name attached to this fine product in 1999 which can answer YOUR questions…. if you dare!
Simply read your question aloud and hold the pendulum out over the reader. The pendulum will begin to swing back and forth in the direction of the correct answer! For the sake of gameplay, other players are encouraged to vote on what they think the answer will be. Where ever the pendulum rests will show your answer! The first to 5 points is the winner!
The Original Fortune Telling Board Game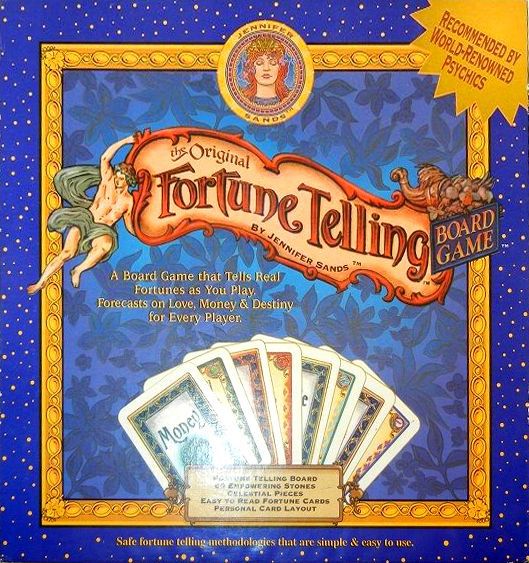 TOFTBG, released in 1996, has a more gameplay oriented structure than Kreskin's, but don't think that doesn't mean it still won't tell the future! After all, this game is recommended my world-renounced psychics! …I mean world-renowned.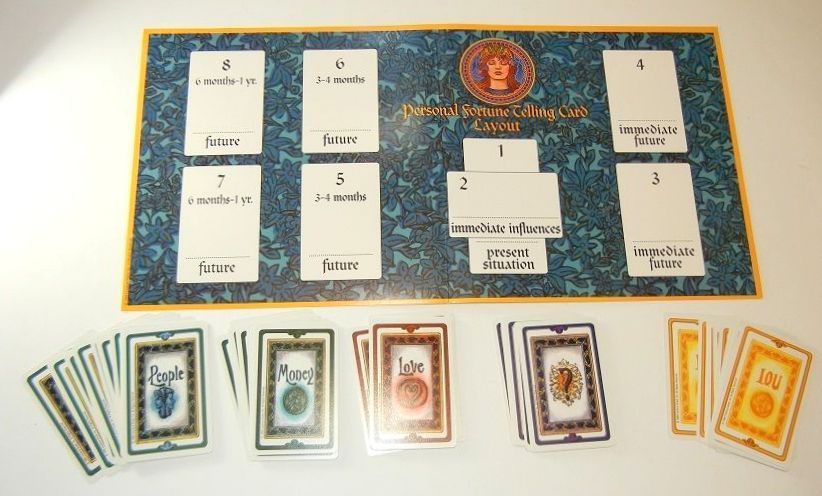 Players move around the board (there's a Monopoly shaped board, which isn't shown here), collecting Fortune cards, People, Money, Love, Questions and IUO. The game ends once all the Fortune cards have been collected. Players place them on the board shown above to be told their future in a Tarot style reading.
Kreskin's ESP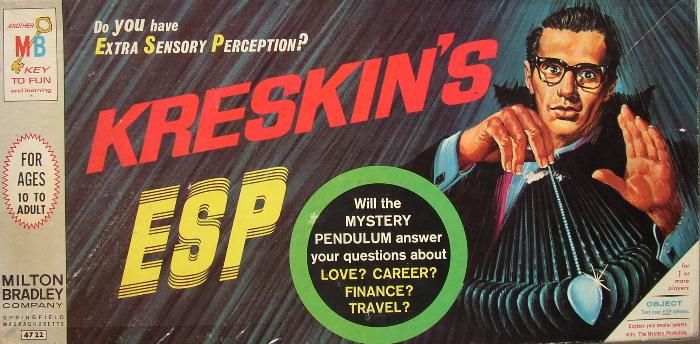 Hello again, Kreskin. I figure why have some game read your fortune when you can train yourself to read your own fortune! This box comes packed with a variety of mystical objects which will enhance your psychic abilities.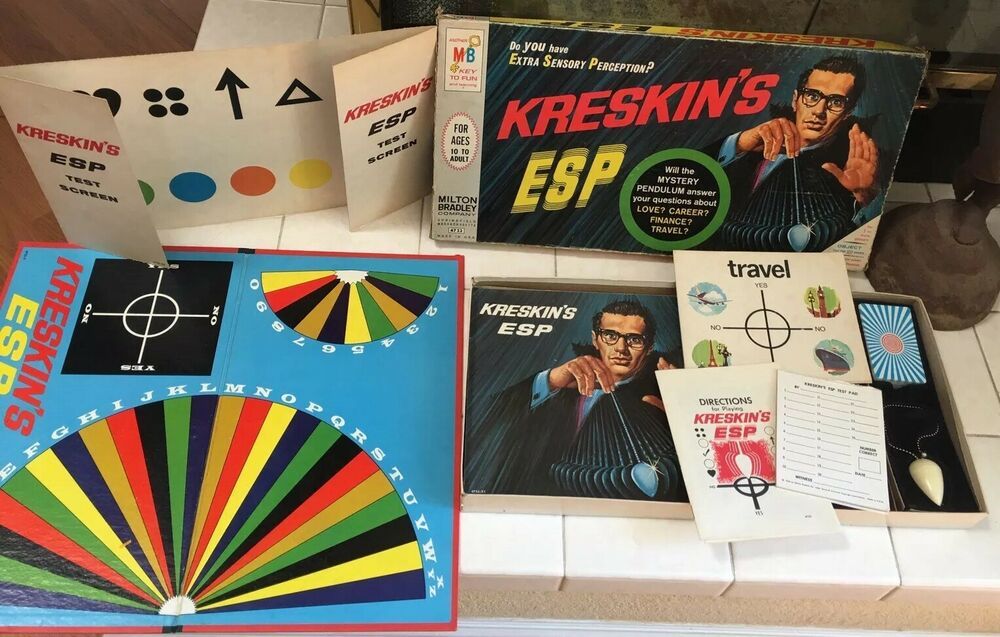 Just be careful with those Warp Charge rolls.
Released in 1967, Kreskin himself is quoted as saying the game sold almost 2 million units.
Through practice and sheer force of will anyone can master the fortune telling pendulum. Fortunately, I've been secretly practicing the pendulum for months! There is no secret which my mind can not unlock. No key I can not find and no door I can not open! I will know the true meaning of the universe! I will unravel the layers which bind our very existence to reality!
But first… OH, GREAT POWERS THAT BE! HEAR MY CALL!
Does Katie from geometry class like like me?