RPG: Five Dice Trays to Protect Your Tabletop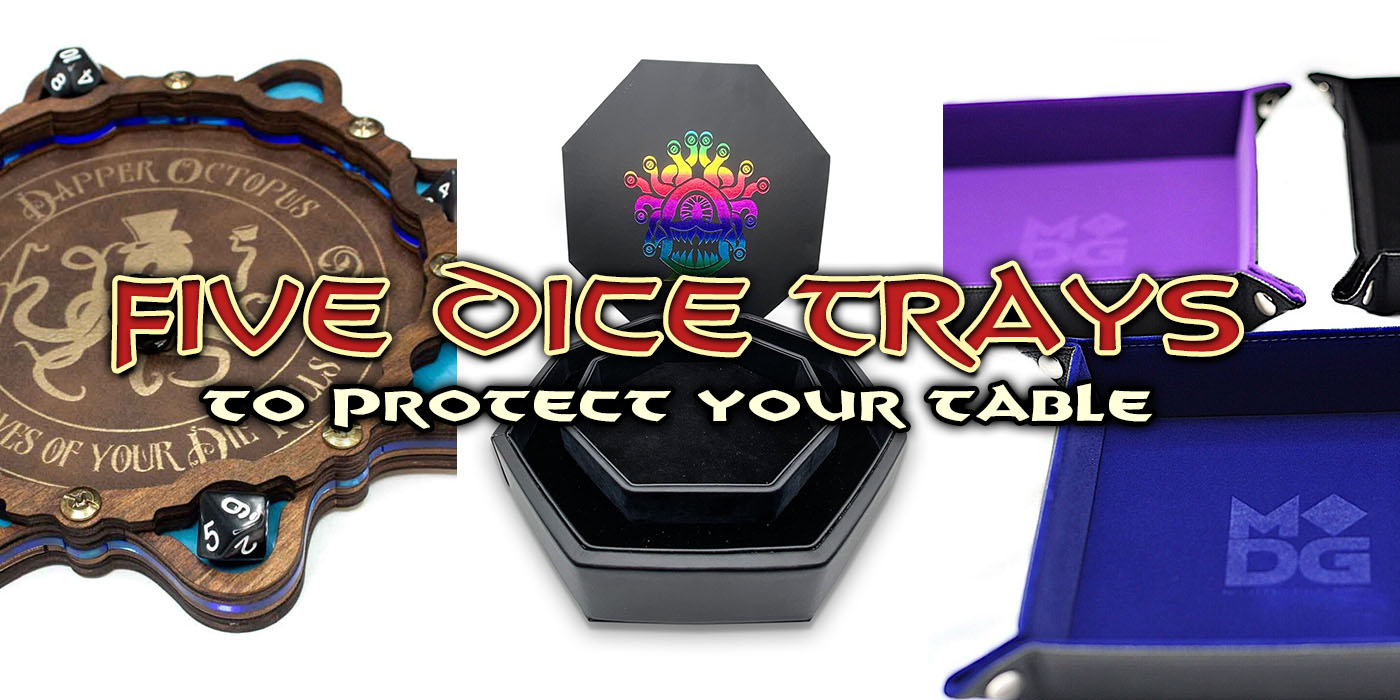 Are metal dice scuffing up your dining room table? Habitually losing rolls and dice to the floor? You may be in need of a dice tray, and I have suggestions!
The great maw opens up before you as Valenzhoth the Unknowable completes the final gestures of the spell–but before the ritual is complete, the Indefatigable Throk charges, swinging mightily with Frostbane, Axe of Three Endings–it all comes down to this one swing of the blade, this last roll of the dice–wait Throk, where'd it go. What did you get? Come on we've been playing for hours, no it doesn't count that it was a twenty on the floor, you have to roll on the table.
We've all been there, folks. Epic moments gone awry by wayward dice, clattering across the floor where you'll either step on them later, or worse, you'll find the die on the ground came up with that crucial natural 20, and now you have to reroll. Don't let this happen to you. Grab a dice tray today and keep your dice on the table, and in play.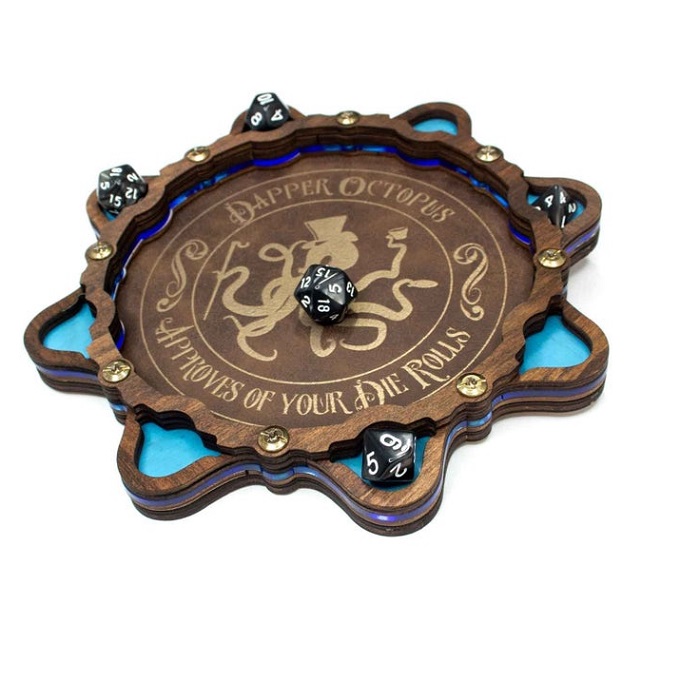 C$Labs has many dice trays worth taking a look at. This octopus piece with individual dice homes is a favorite of mine, but there are trays with lids, trays with artwork, trays in fun shapes, and trays just to shame your dice after they've rolled poorly too many times. The craftsmanship looks beautiful, and the designs are smart and unique.
Price: $49.99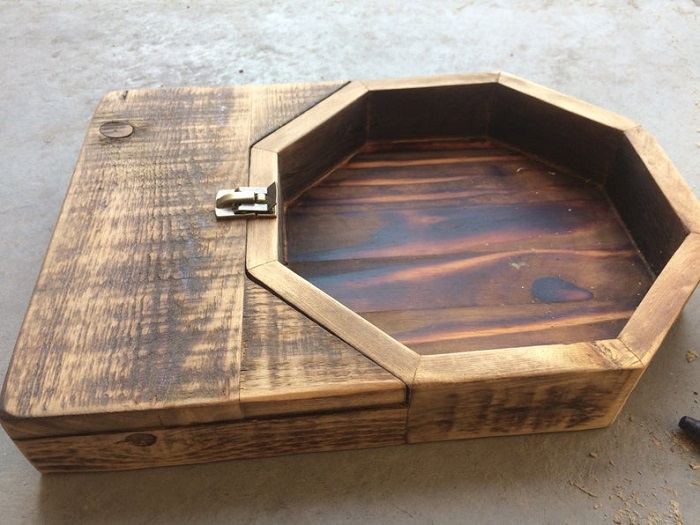 This tray is sweet and simple, just a place to roll your dice and a helpful big storage section. You can tell that this piece was handmade with love to be functional and practical and keep the game going. While it doesn't have any of the fancy designs of some of the other trays, its simplicity is sophisticated. This tray wants you to get to work and keep the party moving forward.
Price: $80.00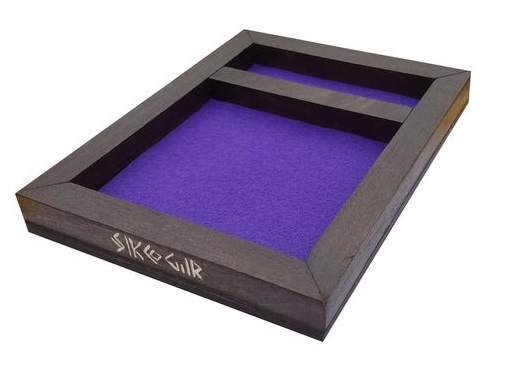 I've recently been very interested in trays with a built-in separate place to store the dice you're not rolling. Just last night, I had to re-roll a D8 because it landed in my pile of dice in the corner and managed to display a corner instead of any one number. So a separate place to keep the polyhedral that are waiting in the wings strikes me as a very good idea. Skogr Trays does that simply, cleanly, beautifully, and with several felt colors to chose from.
Price: $40.00
Subscribe to our newsletter!
Get Tabletop, RPG & Pop Culture news delivered directly to your inbox.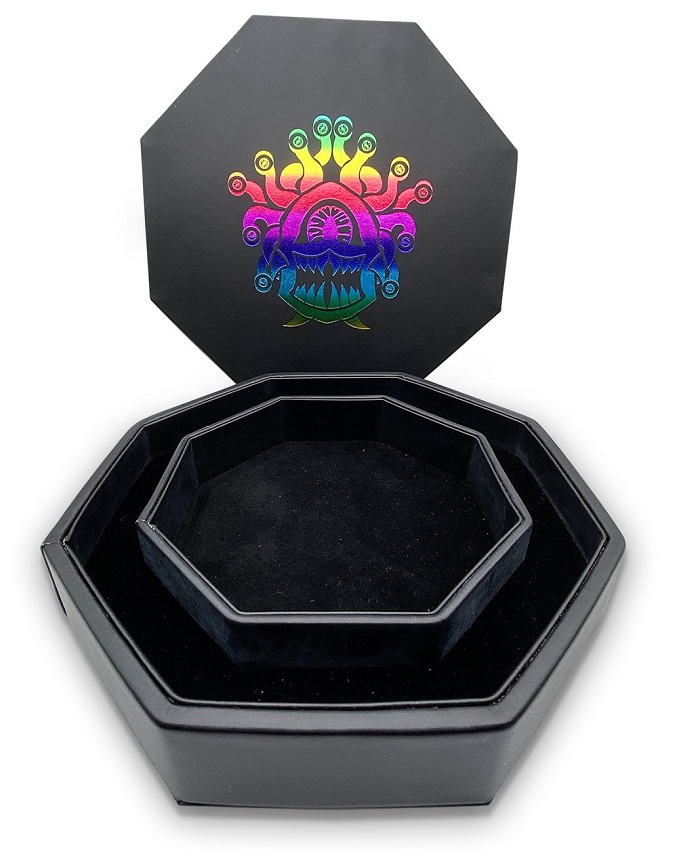 This dice tray is a slam dunk for me. The separated rolling area and storage ring are perfect, and the cover designs are colorful and fun. When you're done gaming for the night, you can put the cover on, throw it in your bag and have everything together for next time.
Price $29.95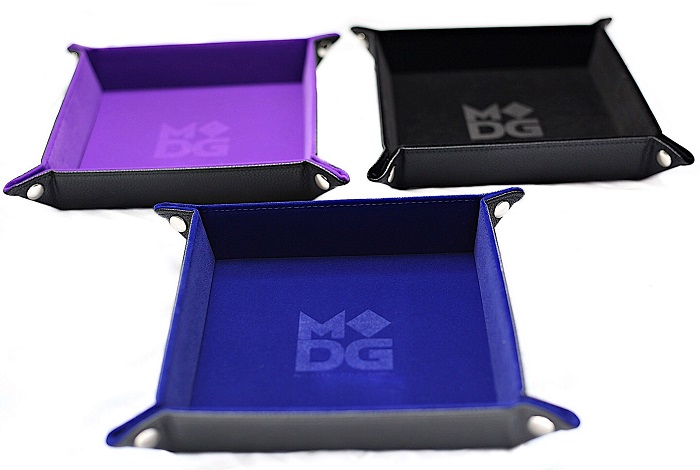 In every one of these lists so far, I've included at least one product that I own and love and can personally recommend. This week the Metallic Dice Games tray is it. The leather and felt combo feels good to use, the snaps are sturdy, and when the night is over, they lay down flat to be slipped between source books and into a bag. While this tray has the fewest bells and whistles, the functionality and price can't be beat.
Price: $15.99
---
Do you use a tray or let your dice go rogue? Which is your favorite? Is there another feature that's more important than you that I hadn't thought of? Let us know in the comments.
Happy Adventuring!