Whether you're a player, or running the game, good characters make everything better–so this decade, let's all knuckle down and make some good ones.
I am going to let you in on a secret. Memorable characters will do more for your game than a complicated fight or an epic, winding story ever will. What do our favorite movies have? Characters we love and billions of dollars to spend on special effects–and we all know how much we love to watch CGI dance around for our entertainment, to the tune of a 70 million dollar loss at times–but since most people running their own RPG campaign won't have money to spend on a big CGI fight sequence, or whatever is happening here:
God almighty this scene scared the crap out of me #CatsMovie pic.twitter.com/ugGZwToaEv

— Allison the Disney Diva ☃️☃️☃️☃️☃️ (@Daviesallison1A) December 24, 2019
…we may as well make good characters to help our games. You won't have nightmares, but you will have the ingredients needed to tell stories that you and your friends will remember well into your golden years, so there's that at least. It's no Rebel Wilson sloughing her flesh, but pobody's nerfect, so let's talk about characters.
First of all, what makes a character good? This is one of those tricky things that has a nebulous definition. I am contractually obligated to say that art is subjective (it isn't) but the fact remains that different characters mean different things to different people. Chalk it up to a diverse range of life experiences giving folks a vastly different lens to look at the world through, if you like. But I think we can all agree that when we think a character is 'good' they're typically three-dimensional, fun to watch, and we can't help but root for them.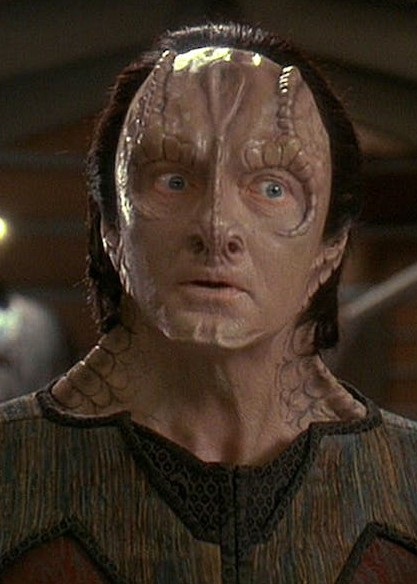 This is just as true of villains as it is heroes. Heck, forget that binary dynamic (after all it's 2020, nothing's binary anymore), even a shopkeeper or one-off side character can resonate strongly with someone if they find a way to connect with them emotionally. This doesn't mean that every character has to be the most in-depth study on human existence possible, for one that'd be boring, and for two that isn't really how you win someone over.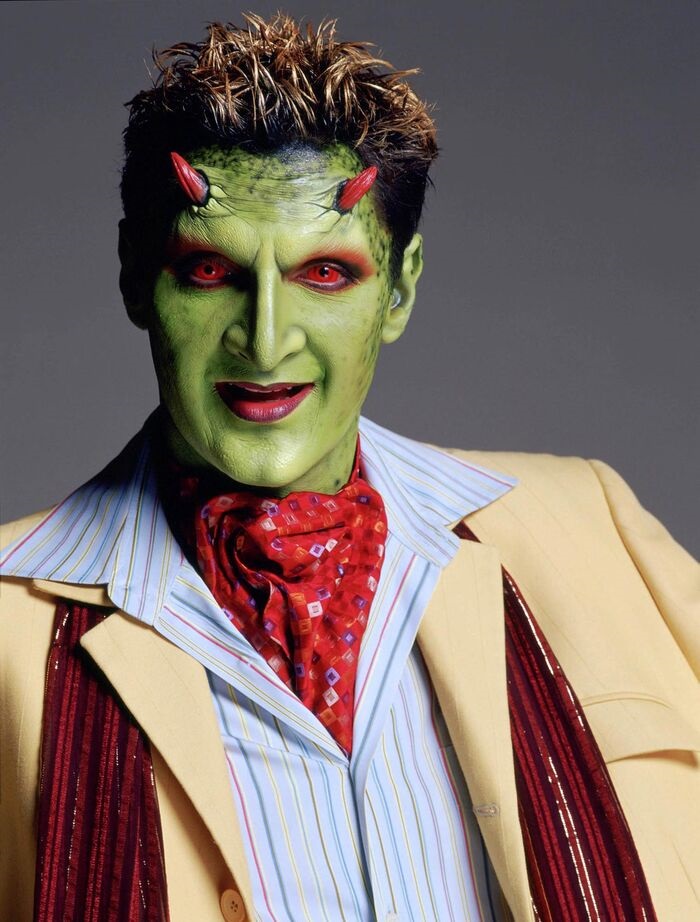 All you really need to start with is a healthy mix of quirks, flaws, and contradictions, and most of all a strong want. The simpler the better with the want too–but we'll get to that in a minute. For now let's talk about how to start off characters. When it comes to building a character, everyone's going to have a system that works for them. I encourage you to try your own methods, but here are a few jumping off points.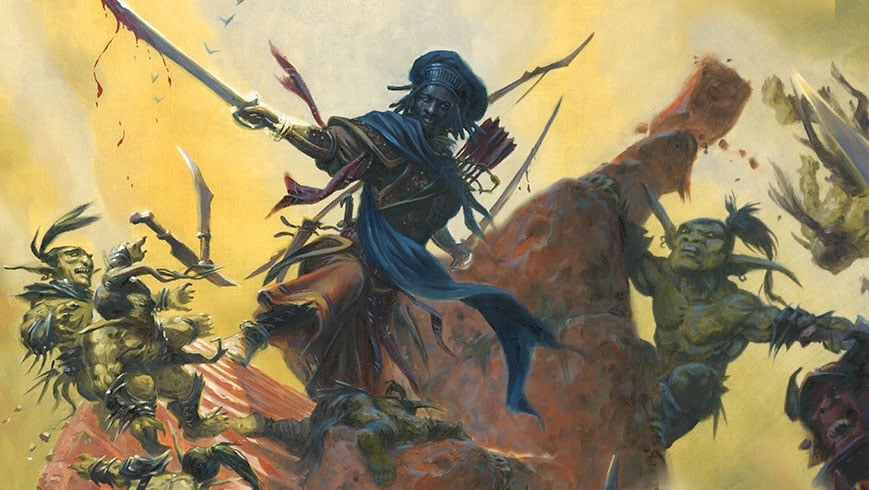 First you'll want to consider the purpose of the character you're creating. This applies both in terms of game mechanics and personality development: creating a hero for the story, like one of the player characters, is a vastly different process than generating a fun character that pops in to deliver a bit of exposition or inject some characterful guidance into a scene. Knowing what you're making is a great first step.
Let's start with player characters. This one's a little more complex, because you can show up to the table with an idea, but until you actually start playing the game, you never know how well it's going to work out. Even if you have all your stats planned out, and have written an extensive backstory, your character doesn't really exist until they come into contact with other characters. The ideas you have when you sit down only go as far as the adventure takes them.
You might think you're sitting down to play a stern, taciturn warrior who wields a big two handed sword and never cracks a smile, but then Kevin, and it's always Kevin, decides to play something that cracks you up. At this point you have a couple of choices, you can either fight against the natural dynamic that's happening–which is not very productive and will often lead to time spent arguing over what happens next because of "what my character would do," or you can let yourself be amused and justify it for your character. Let your natural reactions be a tool for discovering something new about your character.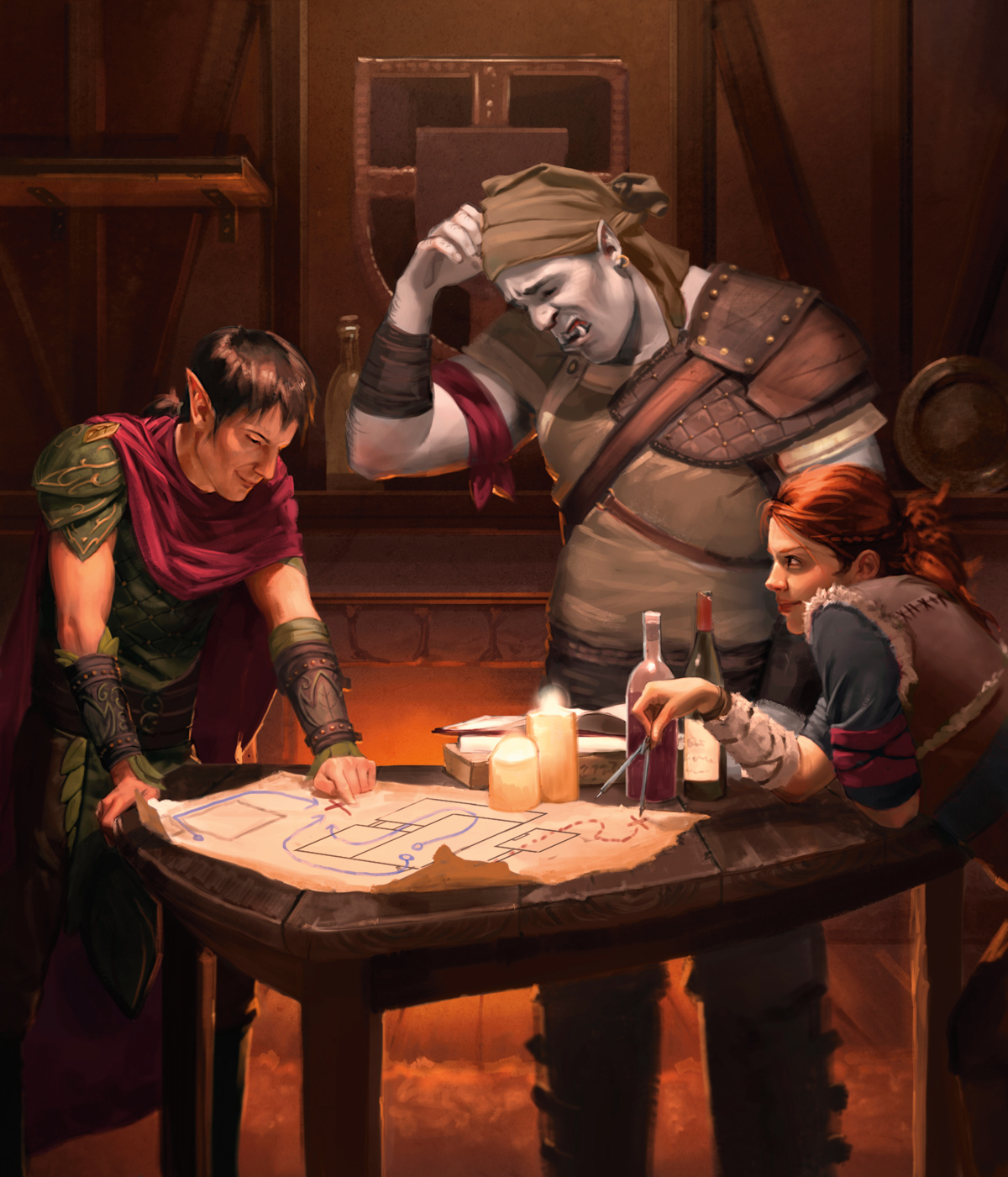 I think that we enjoy RPGs most when we're surprised. That's what we are looking for, whether we realize it or not. We want those moments when the story catches everyone by surprise; the villain's plans are unexpectedly cut short because of a lucky dice roll, or a character you thought would be dead for sure somehow survives–these are sometimes a surprise because of mechanics. But these surprising moments can come about just as readily from character moments as well–you thought the thief might betray everyone, but they turned around at the last minute to help, or maybe the villain is charmed by the heroes' antics into helping out against some larger threat.
Whatever their origins, these great moments that seem to capture lightning in a bottle right at your gaming table, can't happen when you're holding on too tightly to a preconceived idea of what should happen. There are a lot of articles and theories of design that talk about player agency, but really the ability to make your own decisions and have them make a difference in the world is meaningless if you don't let yourself be swept along by that world. You're already doing it to some extent.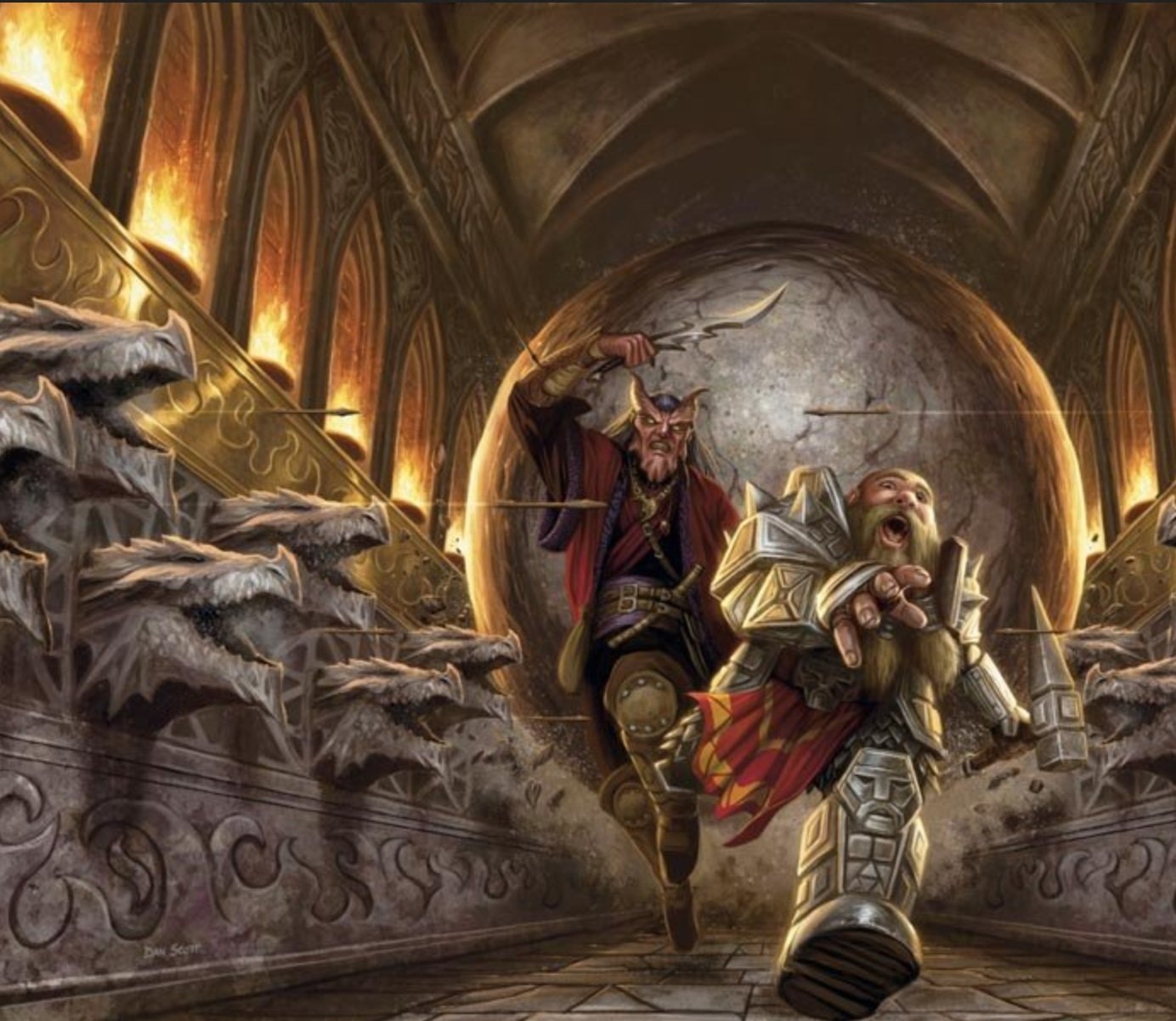 Your first instinct can often lead you to those unexpected places, or to making decisions you never thought your character would make. And when that happens, those characters become that much more real. And this might sound a little 'theatre 101' but it's at the core of making any good character. Authors talk about how their stories have a life of their own, anyone who's ever written fanfiction undertakes the idea of letting a character act outside of the expected, even painters can find interesting new details from unexpected strokes.
So now that we've talked about letting yourself be surprised, let's talk about how to set yourself up to best take advantage of those moments when they happen.
A strong want is at the heart of any good character. But what makes a want, strong? For me, it's something that drives a character to pursue it–and to make those unexpected decisions. It can be something broad like "I want to be respected" or "I want adventure" but don't worry if you have a big broad overarching goal. Because the best part of making this all up as we go along is that we can always drill down to find more core elements. So your character might want to be the best swordsman in the tri-county area, but there are plenty of ways to go from there. You can ask "why do they want to be the best" and "how will they pursue it?" Even something simple like, "cor I'd love to have a sweet new broomstick for the big quidditch match" can be a huge goal–if you can portray how much it means to them. Any want can be strong if you can express it well enough.
As a session unfolds, look for ways to talk about the thing you want. Don't keep it a secret, there's no use hiding a motivation for your character from the party, or the GM. You might need to find a quiet moment to turn to one of the other people at the table and say a line of dialogue in character, but you can also just use third-person narration to say something like, "Well Holmsbrin really wants respect, and this nobleman seems like he might reward us with titles or something, so yeah, he's into it."
From there, all you need is a few quirks and flaws and contradictions to add some heat to your character. These are the fun parts that help us play our character, whether it's a mannerism or way of speaking, or maybe a particular kind of sword that they always drool over, or perhaps an obvious lie they always fall for, these are embellishments that help define your character. Here's where you can get specific. Maybe your character loves the way someone looks in armor, or hates the way trail rations taste even if they can't stop eating them.
We'll get into the specifics of all of these in the coming weeks, but for now, hopefully, this is enough of an overview to help you start this decade's player characters and NPCs strong.
Happy Adventuring!