It's the March of the Machines! The new B2 Super Battle Droid is heading to Star Wars: Legion!
If you're looking to up your Separatist Alliance firepower then you need to put in an order for the new make and model – It's the upgraded B2 Super Battle Droids!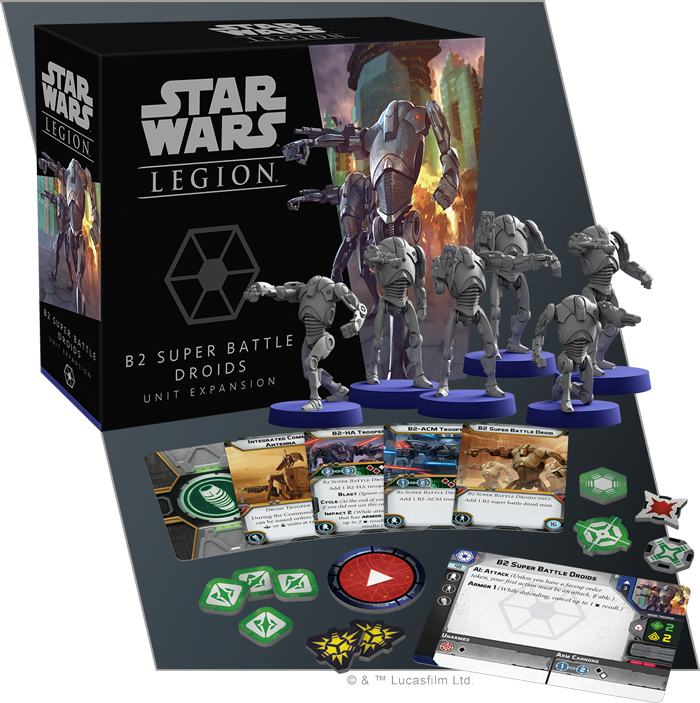 The Separatist Alliance's vast legions of B1 Battle Droids are sure to intimidate any opponent who faces them in open combat. But when they truly need a target eliminated, Separatist commanders send in B2 Super Battle Droids. True heavy hitters, these droids provide the Separatist military with an advantage beyond superior numbers. Although they operate in smaller groups than their B1 counterparts, B2 Super Battle Droids more than make up for this with their heavy firepower and great resiliency. Laying down powerful blaster fire twice as fast as other battle droids, a squad of three B2s can make short work of any enemy in their path.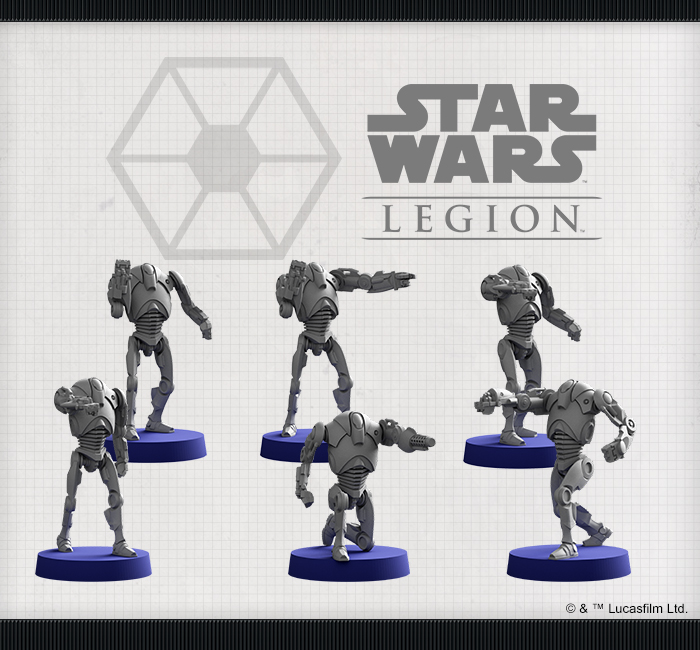 B2 Super Battle Droids Reporting IN!
These new droids pack more firepower and more armor than their B1 counter-parts. And that's just the base model!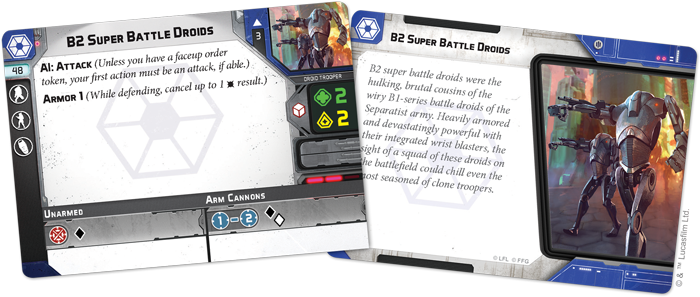 If want, you can add even more firepower with two different heavy weapon options. First up is the B2-ACM Trooper: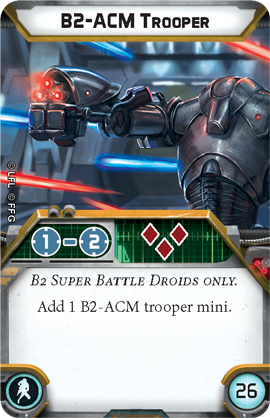 With a 1-2 range attack that adds 3 red dice, it's a fairly straightforward upgrade to the squad's firepower. If you're looking for something that's a little bit more intricate, then the B2-HA Trooper might be the option for you.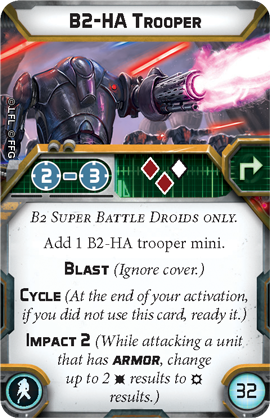 A Range 2-3 attack with 2 red dice and a white is nice, but it also has Blast and Impact 2. Cycle means you're not able to use this card every turn, but that's okay because when you DO use it, this card makes it count!
Keep an eye out for this new expansion pack to hit shelves in the first quarter of 2020!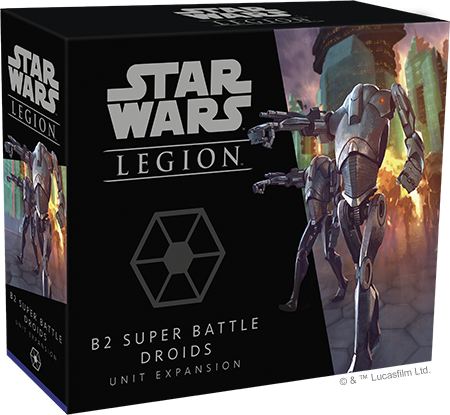 B2 Super Battle Droids are the hulking, brutal cousins of the wiry B1-series battle droids of the Separatist army. Heavily armored and devastatingly powerful with their integrated wrist blasters, the sight of a squad of these droids on the battlefield can chill even the most seasoned of clone troopers.

The B2 Super Battle Droids Unit Expansion provides your army with six B2 Super Battle Droid miniatures to add to your Star Wars: Legion collection. Four of these miniatures feature the standard wrist cannons seen on most B2 battle droids and three of them can be posed in a variety of positions. Meanwhile, separate B2-HA and B2-ACM miniatures menace opposing armies with heavy weapons.
Roger, roger.