Star Wars: X-Wing Limited Edition Naboo Royal N-1 Starfighter Coming To Adepticon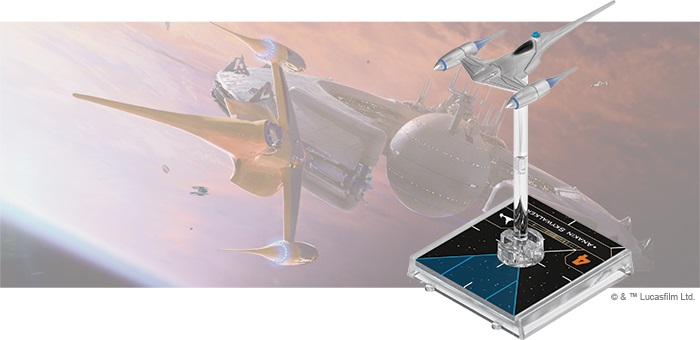 It's a Chromed-out Naboo Starfighter heading to the Convention Circuit for X-Wing this year from Fantasy Flight Games. First stop: Adepticon!
Are you heading to Adepticon? Do you want to get a sweet souvineer you can also use in Star Wars: X-Wing? Well your wish has been granted. It's a Limited Edition Naboo Royal N-1 Starfighter!
Those of you heading to AdeptiCon from March 25–29, 2020, will be able to pick up this Limited Edition version of the ship throughout the show. But that's not the only way for you to get you hands on this one-of-a-kind N-1 Starfighter. Due to fan feedback, we will also have a limited number of the Limited Edition Naboo Royal N-1 Starfighter Expansion Pack available through our webstore while supplies last, beginning March 25, 2020.
Even if you can't make it to Adepticon, you'll have a chance at ordering this sleek fighter online – and you can bet this one is going to go FAST. What's great about products like this is that even if you do miss out on getting a hold of this ship, it's still got the same cards as the normal Naboo N-1 Starfighter. So this is definitely not a "pay-to-win" situation. It's only a cosmetic difference and that's something we like.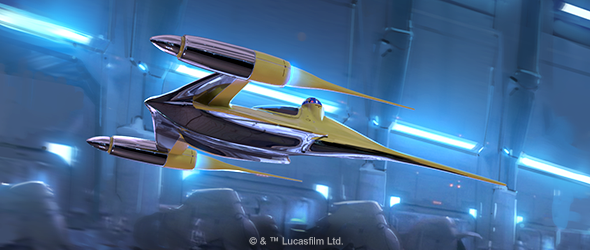 Alternatively, you could always try your hand at painting an N-1 into this Chromed out look yourself. I know some people that could help you with that. Whatever you do, be the first to get your hands on one starting March 25, 2020!
What do you think of this Chrome Naboo Royal N-1 Starfighter? Are you going to pick one up at Adepticon or are you going to try your luck online?