Tabletop Kickstarter Round-Up: January 1, 2020

Legendary felines, space adventures, creepy minions, and spell dice. Come check out this week's batch of crowdfunding highlights!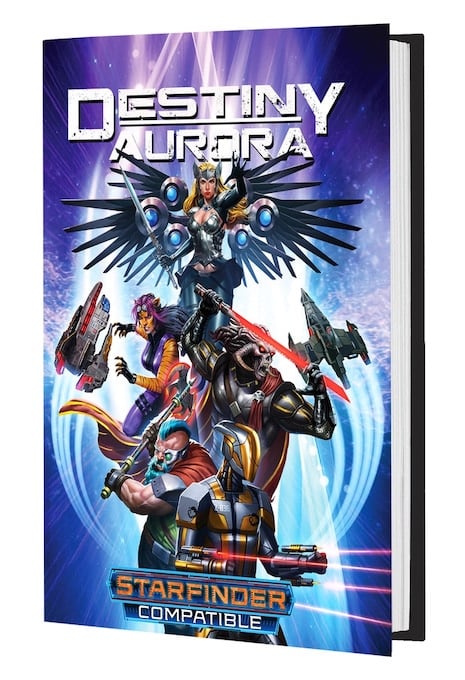 The Starfinder core rules, along with the 190-page Destiny Aurora RPG expansion book, allows you to create amazing new characters, equip them with futuristic tech and weapons as well as a shiny or battle-worn ship to take you into adventures that will immerse you in a sci-fi universe that is limited only by your imagination. Unlocking stretch goal will unlock new races and scenarios. 
A PDF is $20 and you can get a printed copy signed by the creator for $38.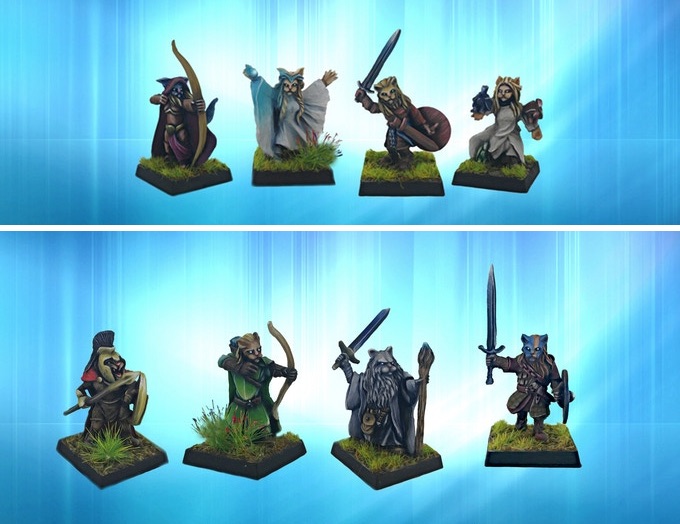 This crowdfunding campaign includes miniatures showing the most legendary and famous characters of a fantasy world where the people turns into cats. These fantasy miniatures will be manufacture in high quality resin, in 28mm  Heroic scale (between 28-32mm), that you can use for any  wargame,  dungeon crawler, role-game or skirmish game.
Characters include:
William Catlace
Catónidas
Grisdalf
Laeg'o Cat
Catgertha
Dany
Kitty' Ladriel
Sylvie
A 4 pack is $18 and and an 8 pack is $30 – add ons are available.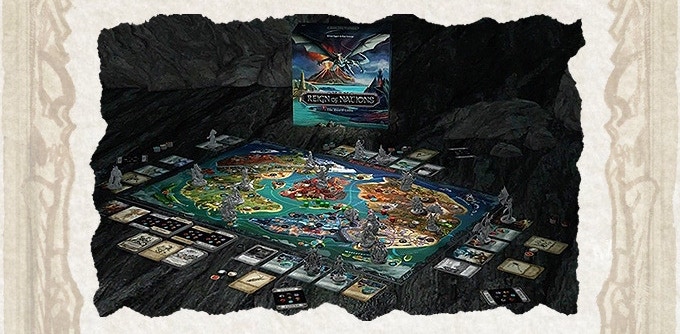 The time has come, traveler. Command vast legions led by might warlords and ultimately summon your guardian to reign over all other nations. Each move will test your might and even when all hope seems lost there is always a path to victory!
Reign of Nations offers larger groups of people the opportunity to enjoy the game with up to 7 players.  It has massive replayability due to its many randomizing features as well as its relatively short gameplay time.  Even during other player's turns, the Power Card and NPC mechanics grant you the ability to sway the game.  With multiple victory conditions and unique playstyles for each nation, players have the freedom to try limitless tactics to win.
The core box with all unlocked stretch goal sis $120.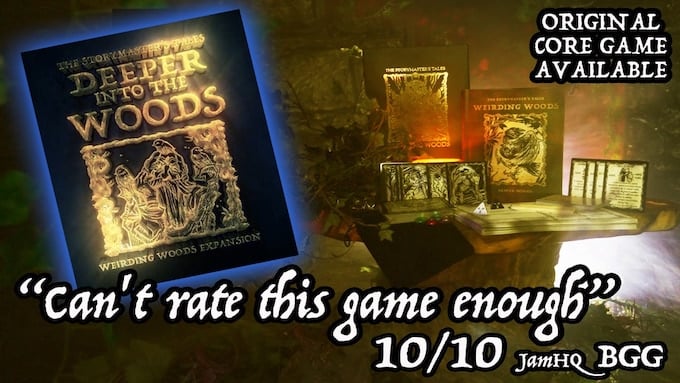 Subscribe to our newsletter!
Get Tabletop, RPG & Pop Culture news delivered directly to your inbox.
Enter a world of

folklore fantasy

, epic storytelling, and mighty magic! Set in the

Grimm

world of 18th Century dark fairytales. You will make your own treacherous pathway through the wild woodlands, encounter strange mystical creatures and find lost arcane artefacts.
"Deeper into the Woods" Expansion, will bring you: four new quests, Four extra Classes to play. Bard, Wise Woman, Lost Children, and the Gentleman. Fifteen new Story Card locations, 10 new Reward Cards, Extra rules, an extra Quest Log pad, cut out standees and a Green Bag!
The expansion alone is $20 and there is a pledge level that includes the core game for $66.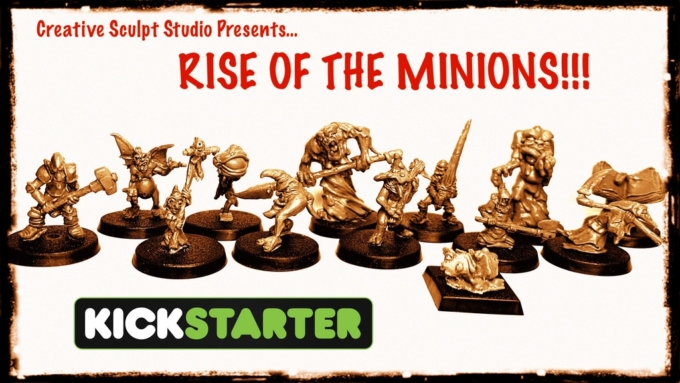 After spending time doing lots of Champions and monsters for battling and doing evil deeds I thought it was time for some "fun" miniatures to accompany them. In a cut throat world of career slaughter you cant really ask your lieutenant for a foot rub or to file down your bunions,  it makes you far too vulnerable. Magic users have got enough to focus on with potions and spell casting without getting back ache and muscle fatigue due to carrying lots of stuff around…. which is why you need Minions. 
These minis range from 14-23mm tall and are cast in metal.
A full set of 13 is $33 – other bundles are available. 

From creator David Savedge: When I'm not working on the farm or smithing, I'm thinking about games and gaming. I love classic tabletop role-playing games. I'm excited to share my new project with you! 
The hexagonal and four-sided dice will be number stamped on opposites for the sum of 7 and 5 respectively, to ensure randomness. I will be taking the greatest of care to ensure all dimensions are as accurate as possible. Keep in mind these are all handmade one at a time, not mass produced or milled, so some slight variances are to be expected.
Sets include your choice of copper or blue patina dice and vials – or a combination. Themed vials include…
Healing Potion
Magic Missile
Fireball
A set of 6 dice in a cloth bag is $7 and the themed vials start at $32.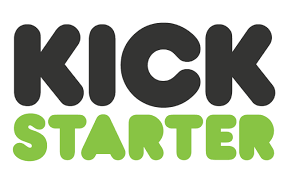 ~Which Of These Campaigns Caught Your Attention?   
Latest News From BoLS: