Chaos tainted warriors, surviving on a faraway planet, monsters for your D&D games, and an amazing fire breathing GM screen. Come check out this week's batch of crowdfunding highlights!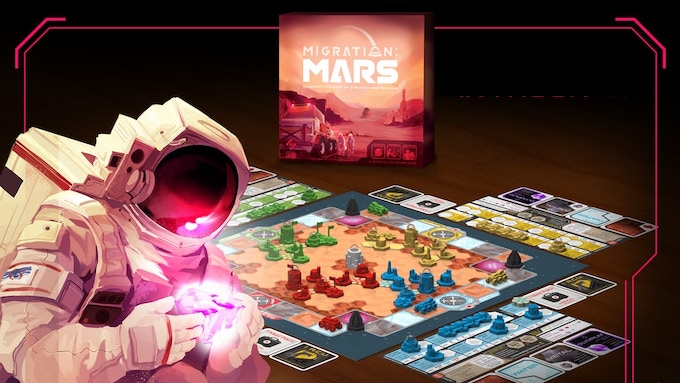 A competitive, sci-fi strategy board game of resource collecting, colony building, disaster management, decision making, dire trades, and devious betrayal! Don't just build, keep your structures operating. Don't just grow, keep your people alive. Don't just survive, be the first to claim governorship of Mars!
Pledges start at $49 for the core game and unlocked stretch goals.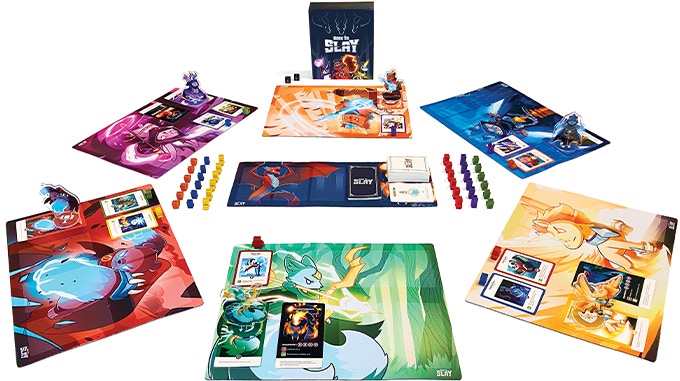 Welcome, adventurers! We are so excited to introduce our brand new game! Here to Slay is a 2-6 player turn-based role-playing competitive strategic fantasy card game. In this game, you'll assemble a full party of heroes to slay dangerous monsters while working to avoid the sabotage of your foes. The game also includes items you can equip to your heroes, 1V1 challenge cards, and roll modifiers to tip the odds in your favor. The first player to slay three monsters or assemble a full party wins the game!
You can pick up a standard edition game for $20 and KS exclusive edition for $39.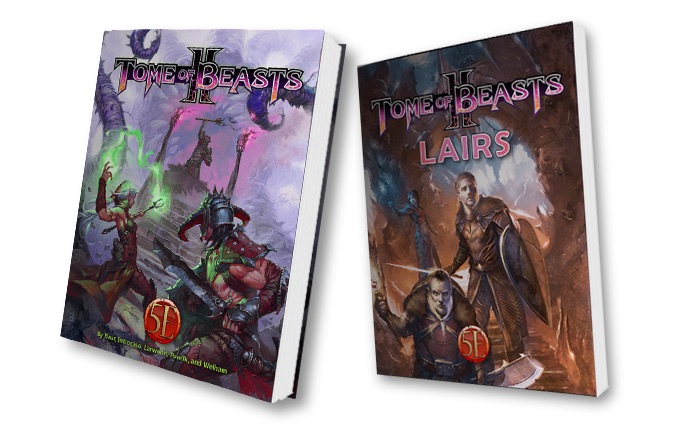 From the creators of the original Tome of Beasts! Kobold Press is wrangling a new horde of wildly original, often lethal, and highly entertaining 5E-compatible monsters to challenge new players and veterans alike.
The Tome of Beasts II will bring 400 new monsters to 5th edition, from angelic enforcers, sasquatch and shriekbats, to psychic vampires, zombie dragons, and so much more. All Tome of Beasts II  Kickstarter backers at the $25 level and up can submit an original monster design for possible publication. In addition to the Tome of Beasts II hardcover volume and PDFs, this Kickstarter will fund the creation of monster pawns, VTT versions, monster lairs with beautiful maps, and more!
A PDF is $25 and hardcover with PDF is $50.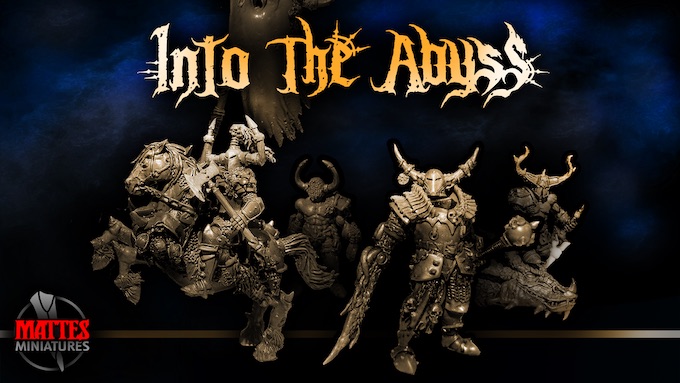 I'm a sculptor from Germany and started sculpting about 5 years ago. Art, in whatever form, has always interested me. And I was so fascinated by all the details that I really wanted to sculpt my own miniatures. All my miniatures were traditionally sculpted,
mostly in epoxy putty, sometimes in polymer clay.
Over the years I started working for smaller companies and smaller projects, and after a small edition of my first miniature was successfully produced and sold out, I felt that it was time for a somewhat larger project. After 2 years of hard work, I proudly present my first Kickstarter project, Into The Abyss!
Pledges start at $12 and range up to $111 depending on how many minis you want.
For the first time ever, we [Dog Might Games] are offering a

Kickstarter Exclusive design that will never be available anywhere after this campaign

. This four-paneled Fire Dragon Valhalla Screen is fully sculpted, crafted in Curly Hard Maple, and features a hand-applied Fire finish. In addition, we are offering a full line of thematic accessories as well as a matching Player Pad for your PCs. We are also unveiling our cutting edge SCRY system – an online fulfillment platform which will inform our backers of the production of their screen in real-time.
This is a two-week campaign with only 100 screens available so claim your spot today!
You can pick up this exclusive screen for $480.

Masters of the Night is a  solitaire or cooperative game – one to five players play on the same side and will either win or lose together. You play as members of a vampire clan slowly regaining their former power. With the help of your minions, you will fight against the agents of the Inquisition, cast fear into the hearts of the people with your hunts, and shape dread sigils in different city districts, all in preparation for the grand Blood Moon ritual that will confirm your grasp on the city and its fate. But beware, the longer you prepare for the ritual, the harder it will be to complete it. Your enemies are searching for you constantly and when they find you, even vampire magic may not stop them.  
 The core game with stretch goals is $39.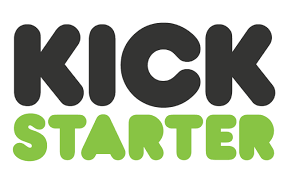 ~Which Of These Campaigns Caught Your Attention?