WWE heroes and villains meet The Masters of the Universe in this new action figure line that mashes up the two and has them meet in the ring.
These debuted at SDCC last year – it takes Masters of the Universe retro bodies, adds articulation, and skins them in famous WWE heroes and villains. It's not just skinning, though. The two franchises collide in weapons, costumes, and overall visual style. Triple H dons Evil Skull Armor, John Cena carries a magic axe and shield, and Sting has scorpion claws. The ring takes cues from the old MOTU castle set with a sculpted rock base and ringposts decorated with skulls.
These are all Walmart exclusives in the states. Based on what was shown off at SDCC there will be more figs coming.
WWE Masters Of The WWE Universe Grayskull Mania Bundle – $79.99
Includes Triple H and John Cena figs with 16 points of articulation
​Terror Claws Triple H has big claws and John Cena comes with an axe and shield
​Ring is 14″ across with sculpted exterior, ringpost skulls, laser ropes, steps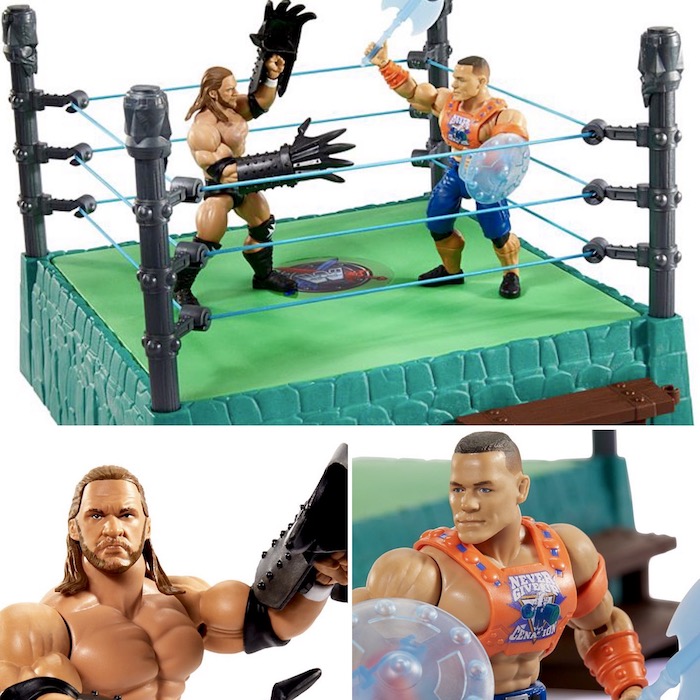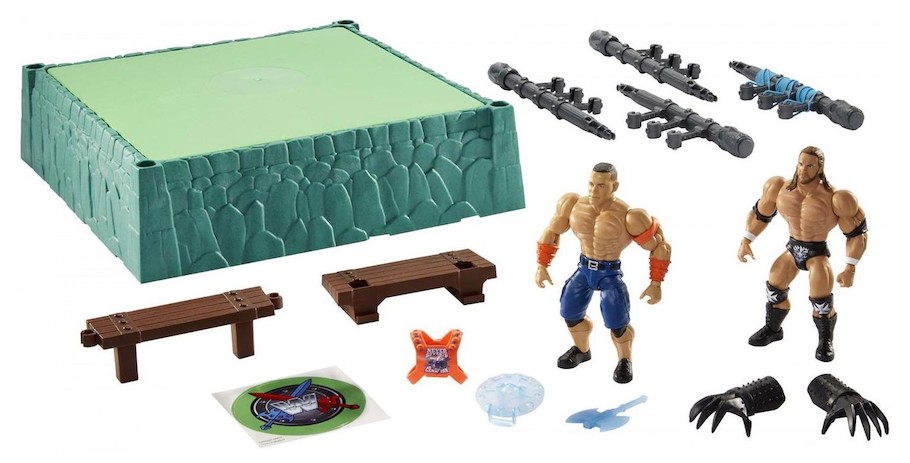 WWE Masters Of The WWE Universe Grayskull Figs – $30.00/each
Approximately 5.5-" (13.97 cm) tall
Highly posable with 16 points of articulation
Figure features retro styling
Accessories are unique to WWE Superstars and Masters of the Universe
Comes in nostalgic collector packaging
Each includes a mini-comic book with an all-new story
Walmart exclusives available now: