This weekend, a ton of exciting new stuff is coming to the Eightpoints.  Here's why I'm pumped for all the new releases, and why I think you should be too.
A new champion, new fighters, and packs to add in some of the more recently updated armies will be available for preorder Saturday, and I'm super hype.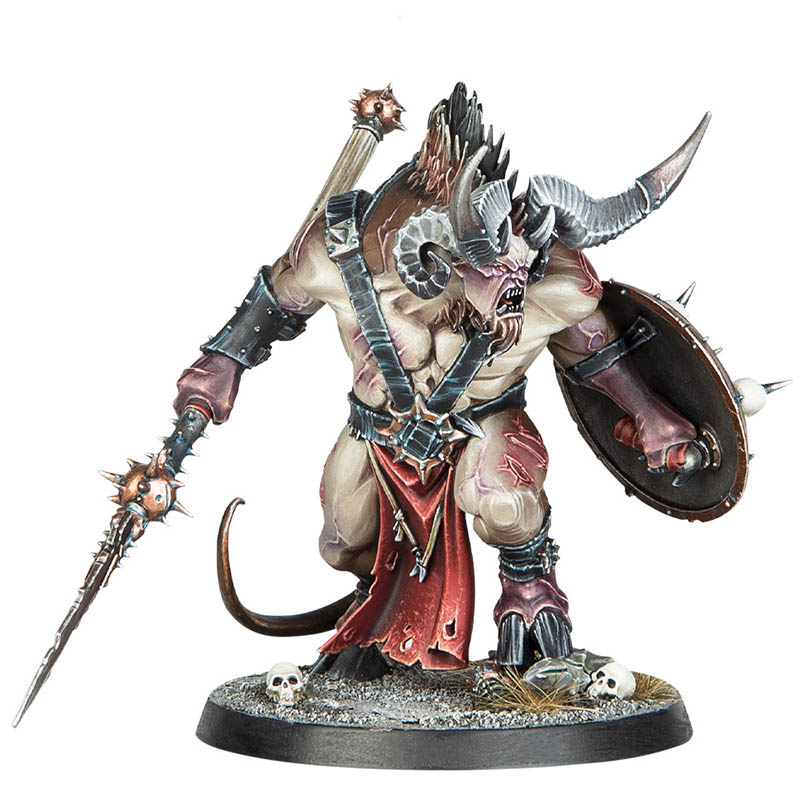 Ogroid Myrmidon
This is definitely the one I'm most excited for, since it will fit nicely in either a Warcry game or as a hero for my fledgling Slaves to Darkness army. Aside from having just an awesome looking model, the angry fight cousin of the Thamaturge brings a lot of thunder to the tabletop. He has the same Berserk Rage rule as his Tzeentch counterpart, meaning he can re-roll all his wound and hit rolls in the combat phase if he took any wounds or mortal wounds earlier in the same phase. He also scores 2 hits with his melee weapons on an unmodified hit roll of 6, and has a command ability that allows 1 unit of Cultists wholly within 12" to ignore battleshock. He's gonna be a great asset to both Warcry and AoS so I can't wait to pick one up for myself.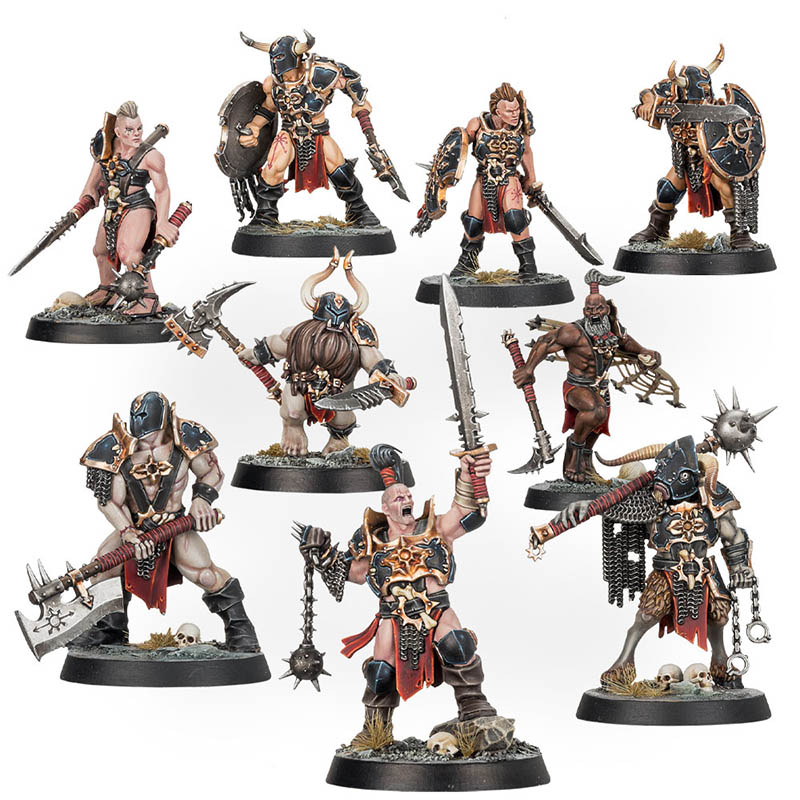 New Warbands
When Warcry first came out last year, not all of the warbands were represented with physical models or rules, though they were all teased in the main book. Next week, Archaon's Varanguard-in-training hit the Eightpoints with a vengeance with the release of the Spire Tyrants warband box. They can also be taken in Slaves to Darkness armies, as with all warbands, and they also bring Beastmen to the Eightpoints for the first time. In addition, the first three non-Chaos warbands are getting a box set at last with the release of Gloomspite, Nighthaunt, and Stormcast warbands. I'm excited to see some fresh faces in the Eightpoints, and hope this means we will see the Scions of the Flame soon.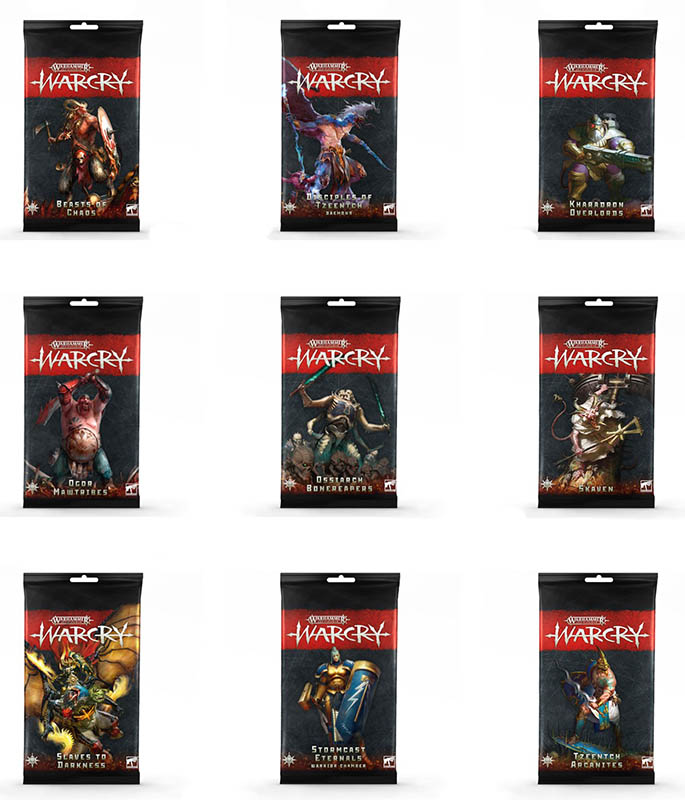 New Unit Cards
Alongside the new boxes, we're getting 9 new warband card packs to bring even more AoS armies into the Eightpoints. Releasing are Beastmen, Tzeentch Daemons, Kharadrons, Ogors, Ossiarchs, Skaven, Vanilla Slaves to Darkness, Warrior Chamber Stormcast, and Tzeentch Arcanites. I'm glad to see Tzeentch getting two distinct sets, and hope the same will be true for Khorne and Nurgle in the near future. I'm happy to have so many of my armies represented, and will probably try to score at least the Ossiarch, Slave to Darkness, and Arcanites packs to start cooking up some warbands.
Will you be picking up any of the new Warcry goodies?