Warhammer 40K: Cults of the Thousand Sons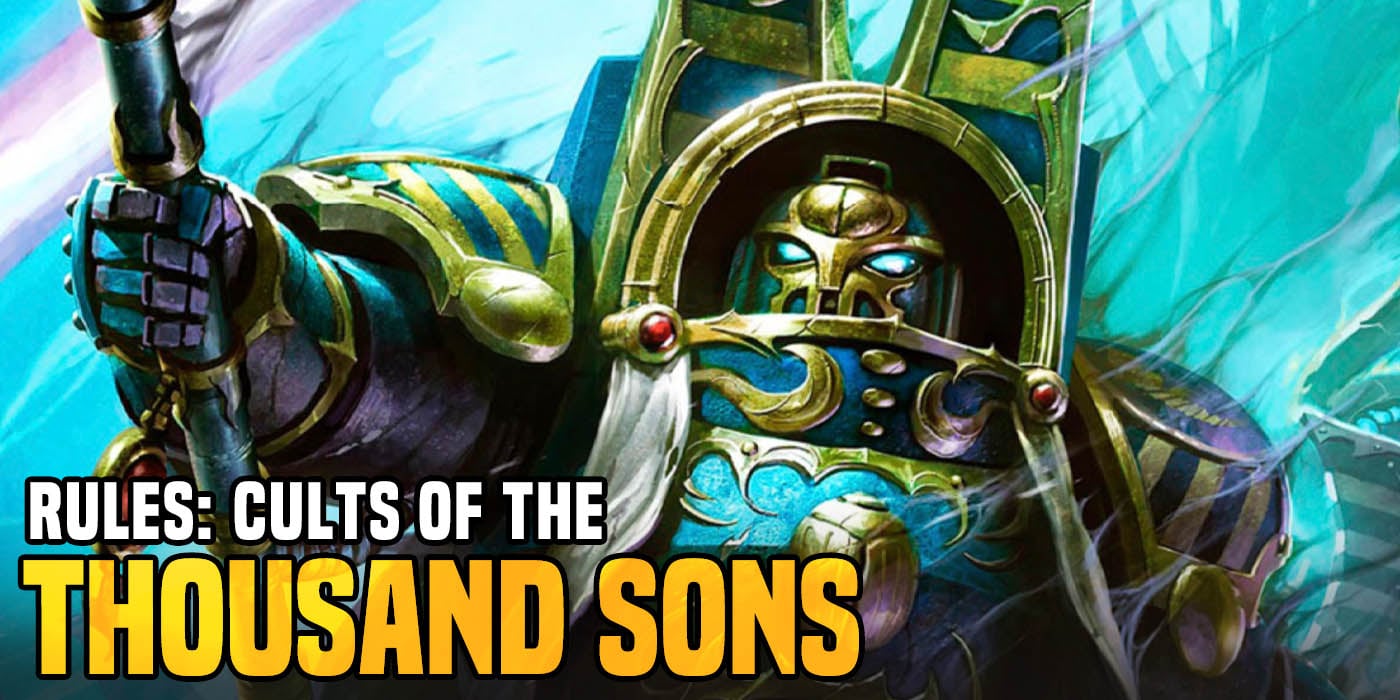 The Thousand Sons get an all new system with 9 cults in Ritual of the Damned.  Take a look.
Ritual of the Damned is going to pump a lot of new blood into the empty suits of armor that are the Thousand Sons.   It's a great little buff to give your detachments a little extra oomph. Note the following:
Cults are defined by Detachment, not the entire army.
Cult rules don't apply to Cultists, Tzaangors and named characters.
Each Cult grants you a Psychic Spell, Warlord Trait and Relic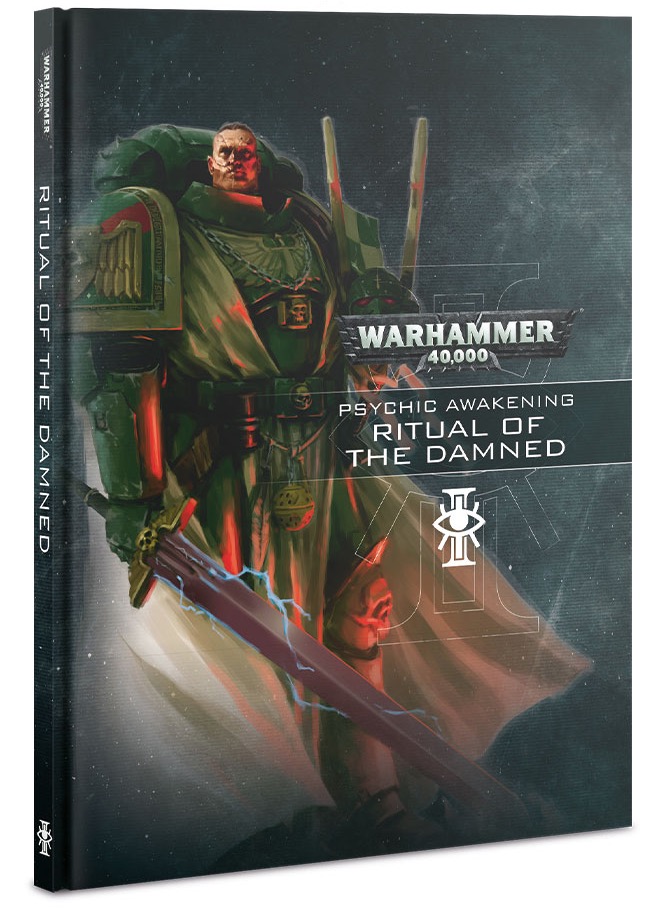 The new book contains a whopping NINE Cults to choose from (of course), and here's the core rules and a sample one to give you the idea.
The Cults are:
Cult of Prophesy (below)
Cult of Time
Cult of Mutation
Cult of Scheming
Cult of Magic
Cult of Knowledge
Cult of Change
Cult of Duplicity
Cult of Manipulation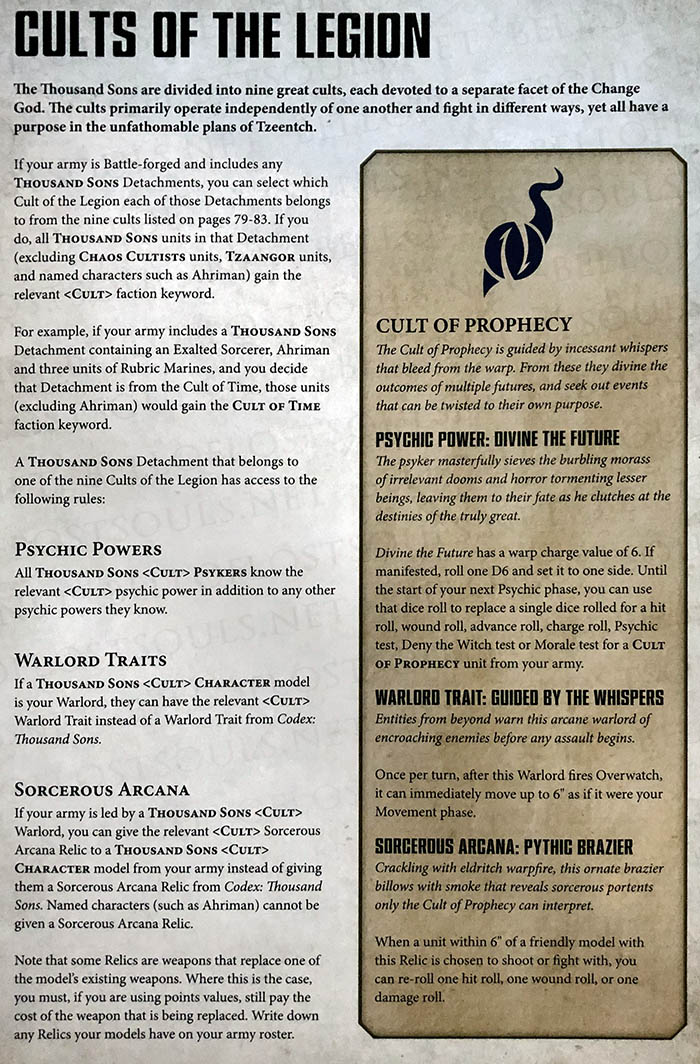 All is Dust!