What does Games Workshop have planned to reveal at LVO 2020? Here are some of the things we'd like to see!
The Las Vegas Open 2020 is this weekend. Events are ramping up and while LVO doesn't officially kick off until Friday, Thursday night is when GW is holding their seminar. We can expect some big reveals, right? I sure hope so! But what are they going to show off? Well that's what we're here to talk about today. So let's dive in.
Pointy Aelves!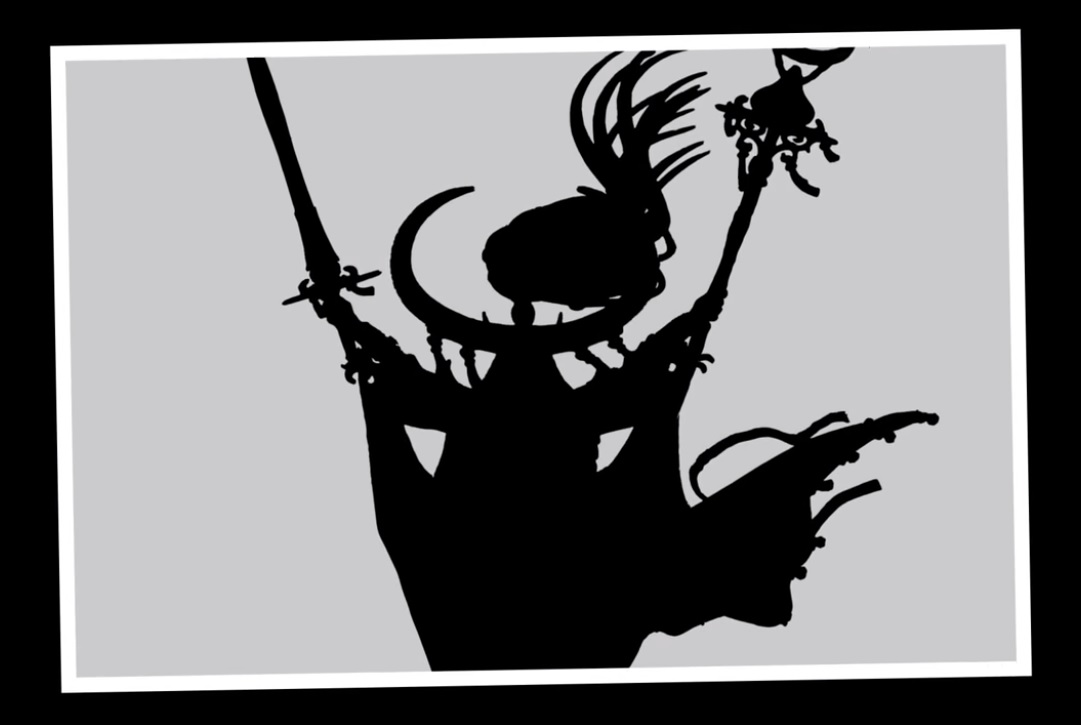 Honestly, we think that these Aelves can get here fast enough (sorry Seraphon players). We're hoping for some big reveals about the Pointy Aelves and we're not so secretly hoping that GW keeps the name. They probably won't, but hey, we can all still call them Pointy Aelves together, right?! What kind of reveals are we hoping for about them? Well there is the obvious stuff:
Teclis
A Battletome
Artwork & More
Release Date (sooner the better)
New Units!!!
That last one – New Units – is what we're hoping for. We'll have more on that later as to what those units could be, but we've got a list of ones we're hoping show up.
Greater Good Reveals!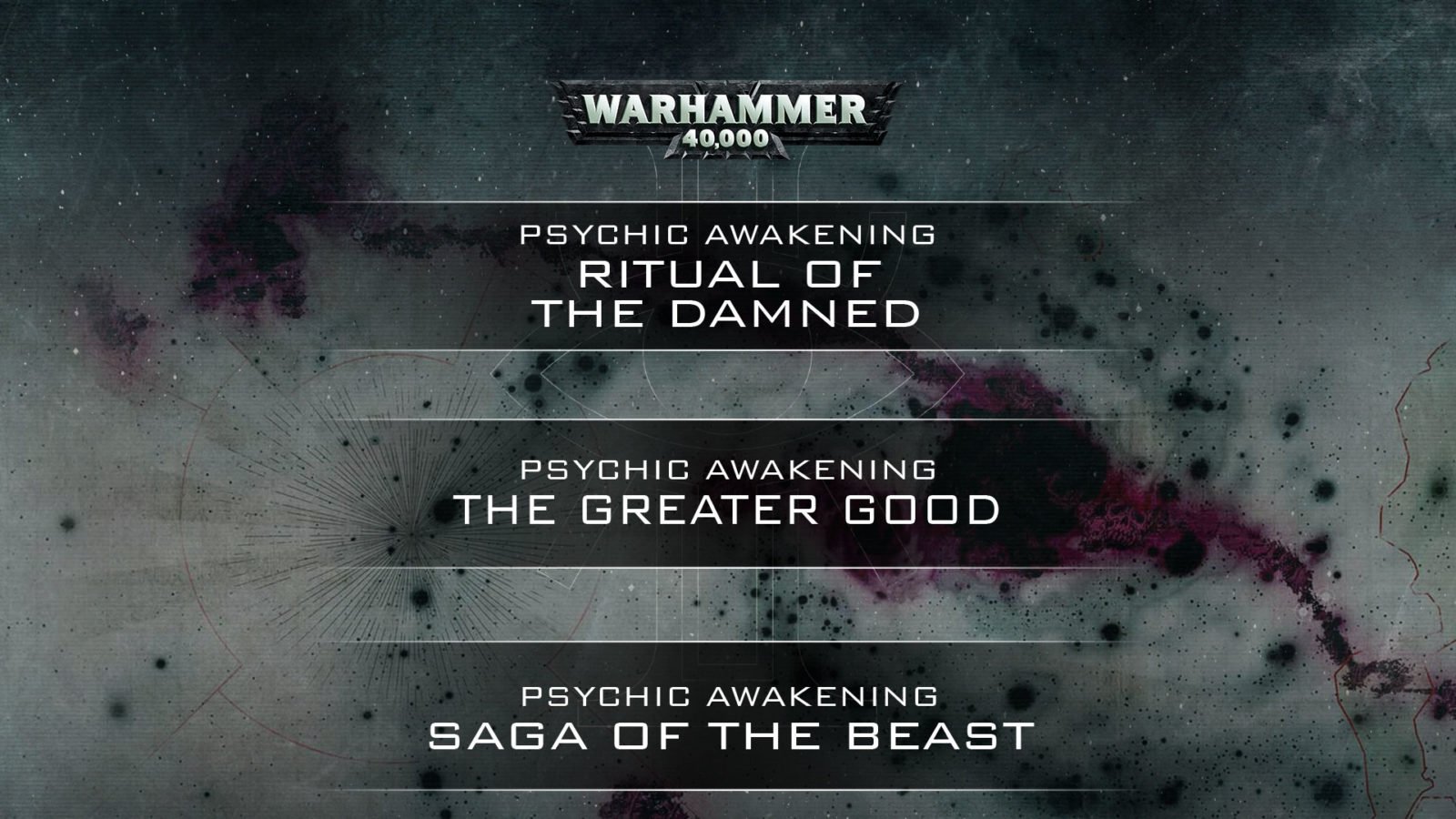 We are hoping to finally see some official confirmation about which armies are participating in this one. We've got the T'au for sure. And we also now a pretty good indication that the Genestealer Cults are involved. And then there were the Death Guard hints, too. It seems like the timing is right to blow the lid off of who's fighting in the Greater Good! But speaking of Psychic Awakening…
Saga of the Beast Reveals!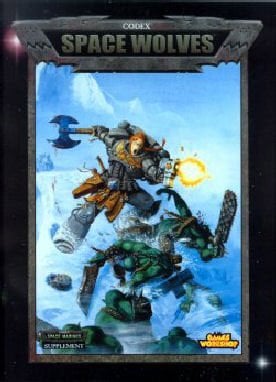 Space Wolves vs Orks – see, it's a thing!
Maybe it's too much Psychic Awakening at once, but we are VERY curious about the 6th chapter of this series with Saga of the Beast. We've had our collective hunches that it's Space Wolves and Orks. But that's just based off the naming conventions – it could be pretty much any army that hasn't had rules show up. We will hopefully be able to narrow it down post LVO however.
But if it IS Space Wolves, we're hoping for some character updates and things like that – Blackmane's model is looking a little long in the tooth at this point, just saying. And as for Orks, well, they might have a ton of plastic, but they could use some fancy new characters in plastic, too. There is one Ork in particular that really could use a new plastic kit. He's kind of a big deal and is basically the Orky Abaddon. Just don't tell him I said that.
More Primaris Marines!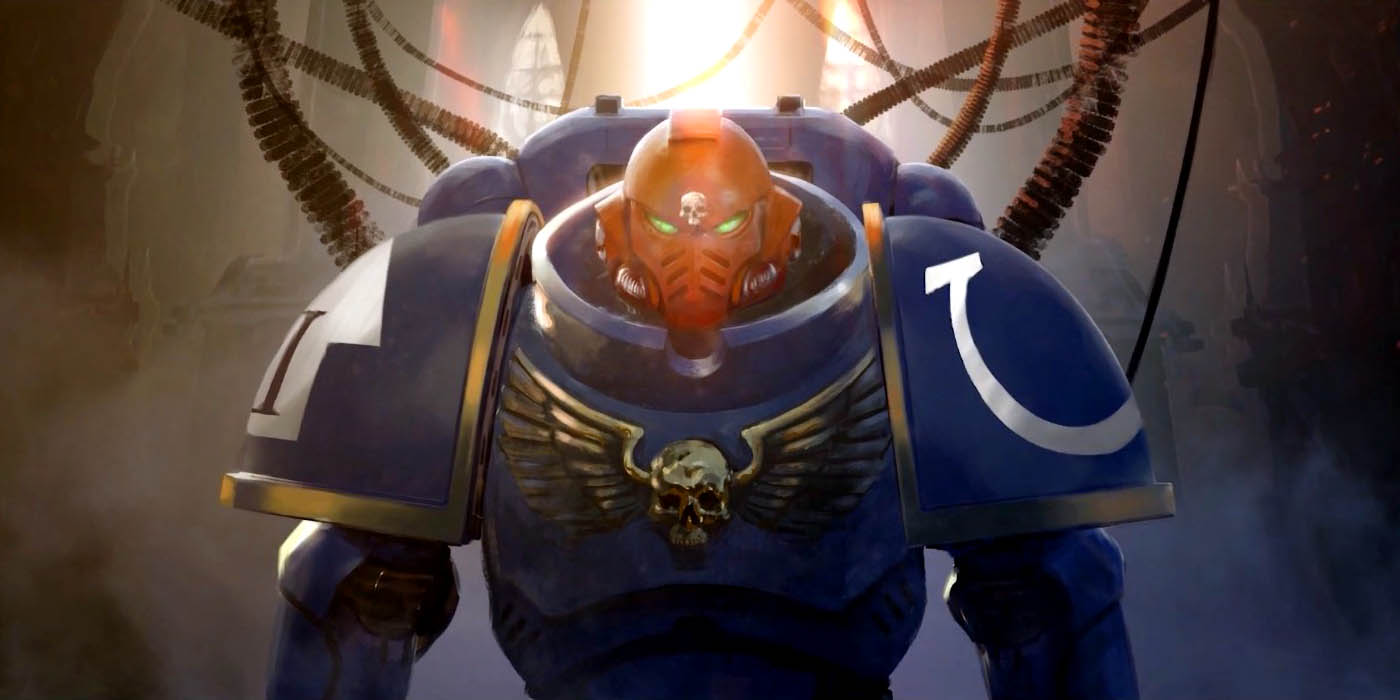 Ha-ha. No, seriously. Larry did a breakdown of the "Missing" Primaris Marine units. We're wondering if they are going to make an appearance at LVO. Maybe not as a part of Psychic Awakening release, but as a separate thing. Personally, I think they are more than a couple months out, I'd peg them in the summer, but hey – who knows! We might see those missing Primaris units revealed at LVO!
Wrath of the Everchosen!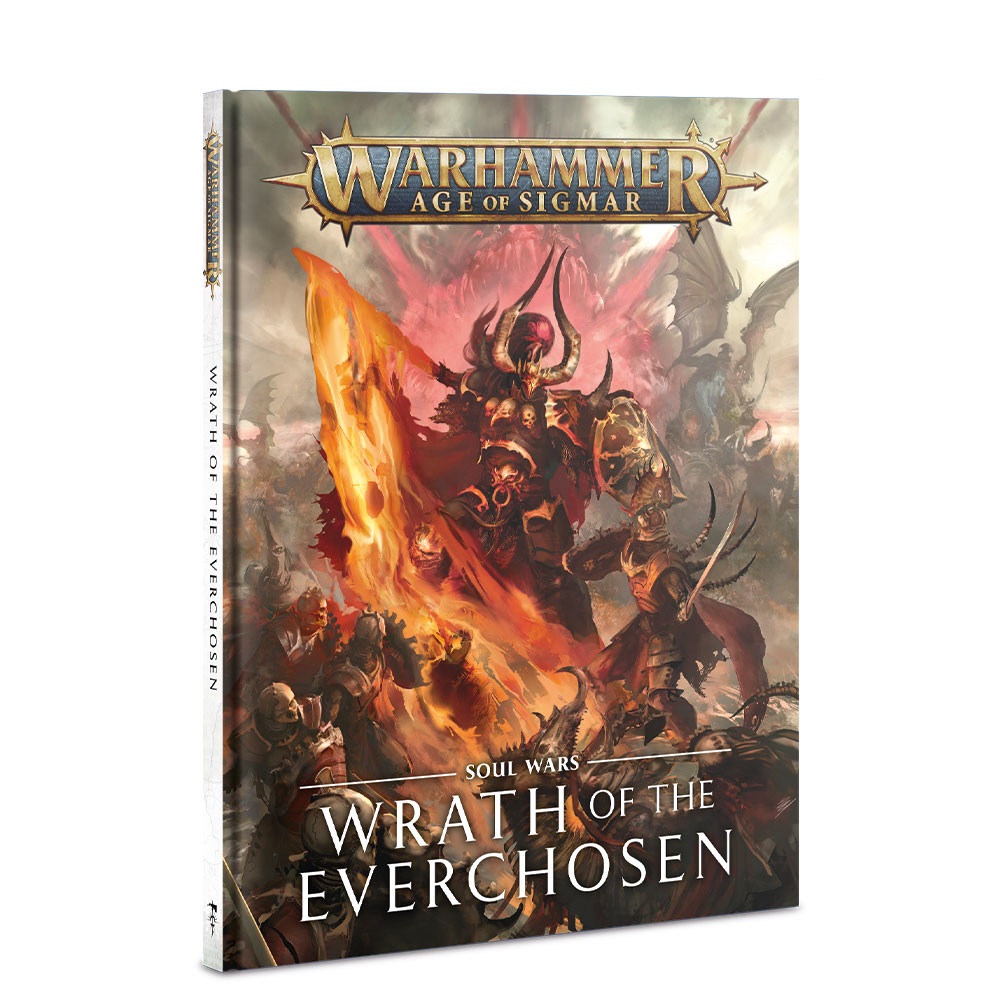 Oh you didn't think we forgot about this one, did you? We want to know what is up with this book! Are we getting Siege rules for Age of Sigmar? What about those Ossiarch Bonereapers Terrain kits that were hinted at?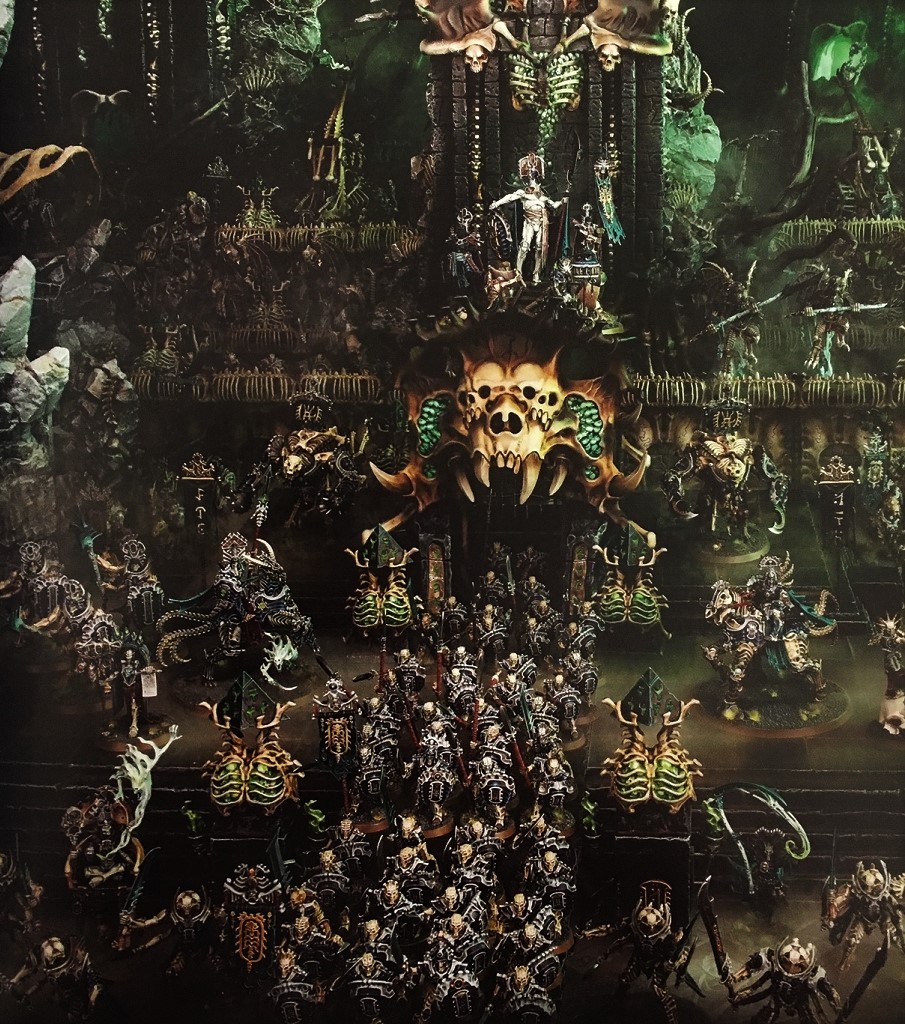 Those bulwarks are too uniform. But hey, if you work at GW and guys just made casts of those for custom terrain…let's chat!
I'm really hoping we see some new kits and/or rules for siege warfare. I've got a couple of Mortek Crawlers that would look SUPER cool at a castle siege.
Specialist Games!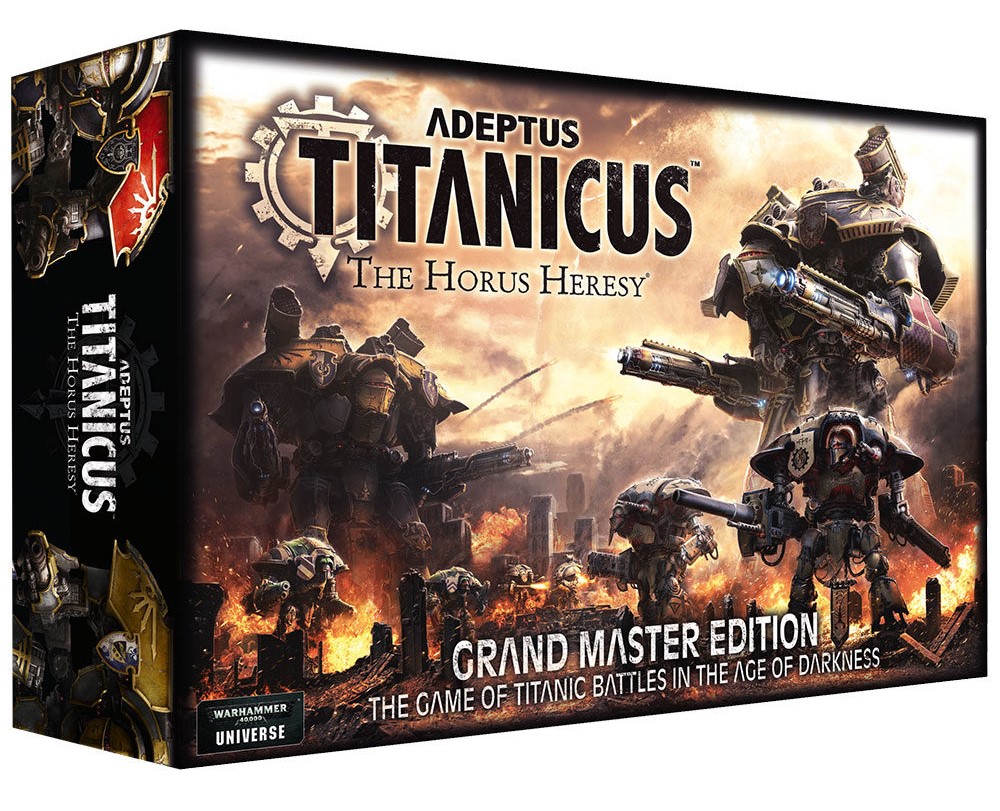 From Titanicus to Aeronautica, to Blood Bowl and Necromunda and every specialist game inbetween. There are LOTS of things that could be announced from these games and I'm not even sure where to start. Are we going to see yet more Knights for AT? A new faction of flyers of Aeronautica Imperialis? More Guilds for Necromunda? And surely a new team or Star Player for Blood Bowl, right? Not to mention all the OTHER games that could get a redo.
Old World Update?

There probably isn't much to say about this one. Last we heard, they made a logo. But hey, why not toss this on the list of things we'd like to see. Realistically, anything at this point would be nice. Even if it's "Yes, we're still working on it."
Well, that's it for our list – what would you like to see revealed at LVO 2020?