I have something a little different this week. This ring from Patrick Adair caught my attention because of what it's made of. It has some expected materials like gold and diamonds, but the cool thing is that it incorporates a rarity from Detroit: Fordite.

Fordite is also known as Detroit agate or Motor City agate. It's made up of layer upon layer of enamel auto paint that's been compressed on tracks and skids that moved cars down the line. It's a bit of a commodity because hand painting isn't part process anymore – painting new cars is now an automated, precise system and doesn't leave overspray or drips. Artisans have been using it as a jewelry component for several years now for its unusual look, high gloss polish, and conversation value.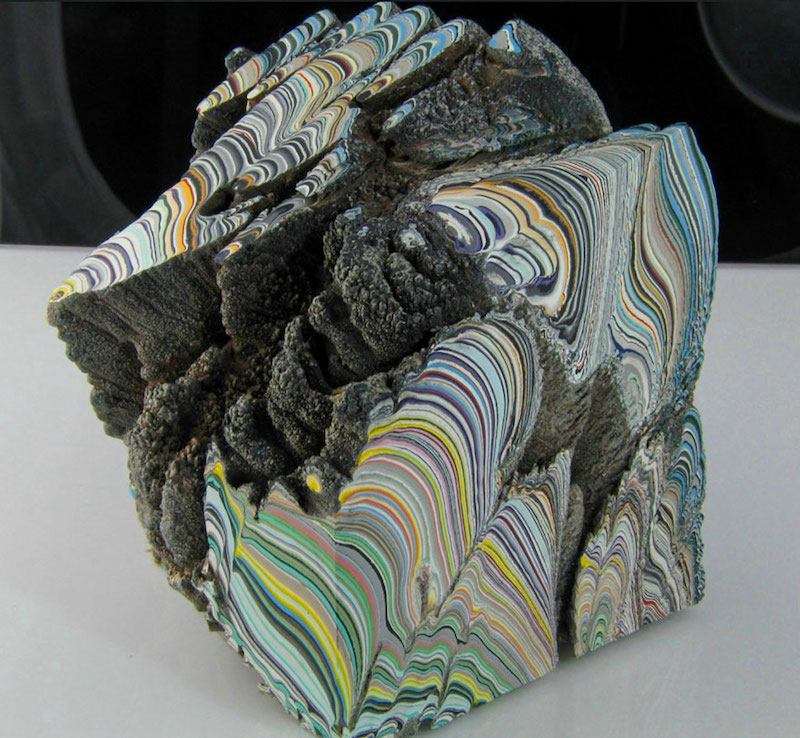 This video condenses down 80 hours of work and gives an insider look at making high-end jewelry – it's a complex process that's interesting to watch. Adair uses tools ranging from old school lathes and soldering torch to a high tech laser welder to create this ring he calls The 313 after the Detroit area code. If you dig it,  he's selling it for $9,500.