This week on TFG Radio: Special guest, and Warhammer Hero, Jason Horn joins us to talk about our experience judging this year's LVO, and more!
Hey everyone! After an exciting weekend, Adam, John and Danny are back for another episode. This time they are joined by fellow LVO judge, and Hobby Hero, Jason Horn. They discuss the event that is the Las Vegas Open 2020. Best Coast Pairings, yellow cards, red cards, GW reveal, Karens, ruined dinner plans, and more is talked about in this episode. If you want to know what was going on in the judge's area, you need to listen!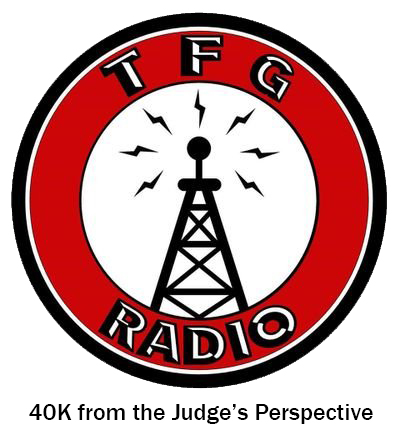 TFG Radio Twitch Stream Episode #55
~I hope you enjoy the show! Be sure to say something in the comments section. Whether it's your opinion of the show itself, or just to suggest something we could talk about in the future, be sure to drop us a line.