Fasten your seatbelts, we are headed back to February 2010 to look back at what everyone was freaking out about – ten years ago. You're gonna laugh at this one!
Ten years back we are all losing our minds over the these: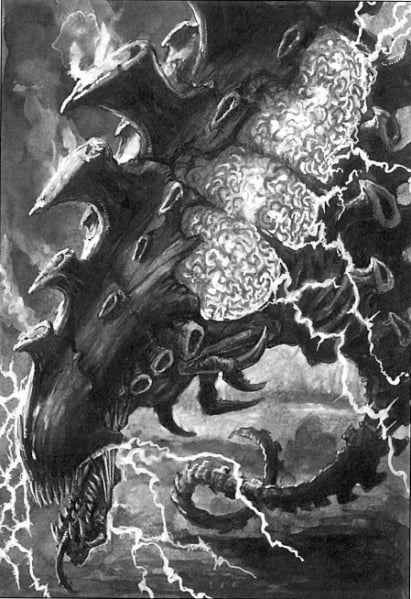 Doom of Malantai Panic
The "New" Tyranid codex for 5th Edition had come out a couple of months earlier, but by February the community was FREAKING OUT about Doom of Malan'tai (kitbashed by every bug player). The outcry over its over the top rules led to a 40K community classic….
Dreadnoughts & Kans
Can you believe it's been ten years since these three fine fellows arrived!
Beastmen
Warhammer Fantasy was still trucking along, and the Beastmen emerged from the dark forests of the Old World:
THQ's Space Marine
Last but not least THQ (long departed) was throwing over some of the first screenshot for Space Marine – which were very well received by the community.
OMG – I had totally forgotten about the DOWNFALL-Doom of Malan'tai video!  Can someone work up an Iron Hands one – please!?