When a game advertises itself as a "Game" right on the box, you can bet it's gonna be a rough one.
Like many movies from the 90s, I loved them as a kid. All the kids were super radical and every adult was a total dillweed! Eat my shorts, dad! HA! Classic!
But now looking back, I realize how awful kids are. They are just terrible. And the worst of the lot had to be Kevin McCallister.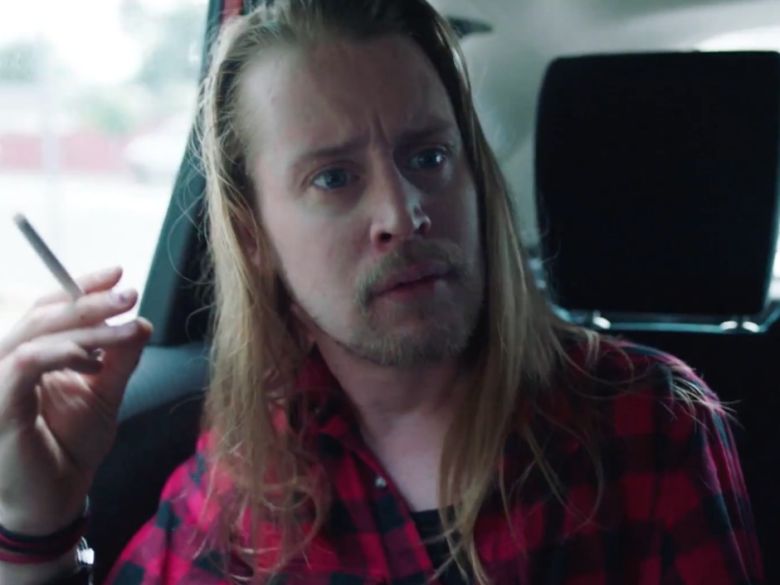 Don't look so surprised. You know what you did.
With that youthful spirit destroyed, let's take a look at a game which only exalts the crimes Kevin wrought upon these bumbling bandits: Home Alone "The Game".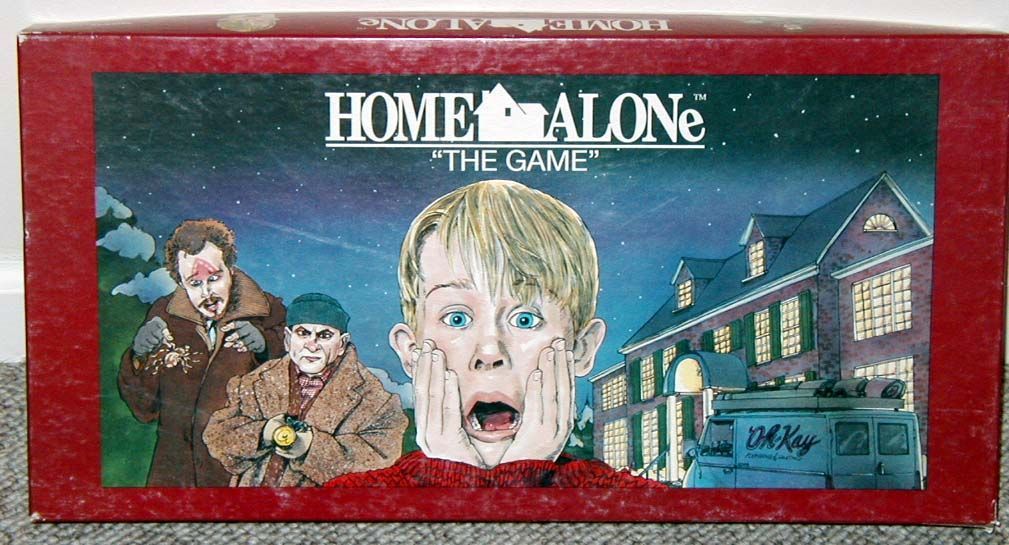 Why is "The Game" is quotes? Give yourself SOME credit. You ARE technically a game. You don't have to pretend.
Home Alone "The Game" is a competitive kind of memory game with roll-to-move mechanics and just abysmal art.
The goal of each player is to earn the most points by having the bandits move into your traps and not steal your valuables. At the start of the game, each player take 25 tokens and places them face down around the board. Some are traps, some are treasures, and one is "The Kid". "The Kid" has no name. He is only "The Kid". I'm sure it's a copyright issue or something, but I think it makes him sound more menacing. More than "Kevin" anyway.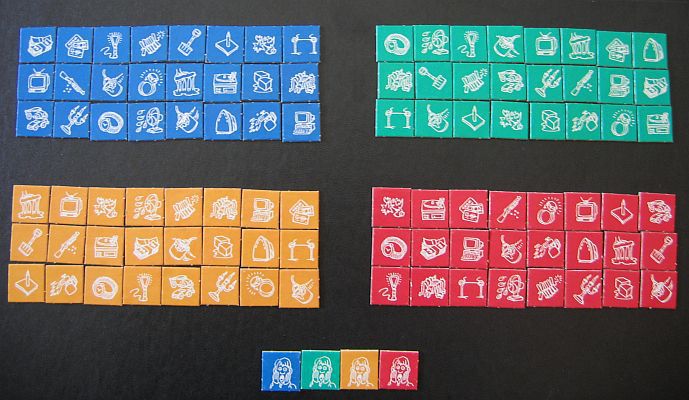 During each players' turn, they'll spin the spinner and move either bandit that many spaces. Landing on a token reveals it and places it in that player's scoring area. Landing on traps scores 1 point, landing on a treasure loses 1 point. So the goal is to get the bandits to land on your traps and avoid your treasures.
If any bandit lands on a Kid token, that token is replaced by an Edvard Munch figure.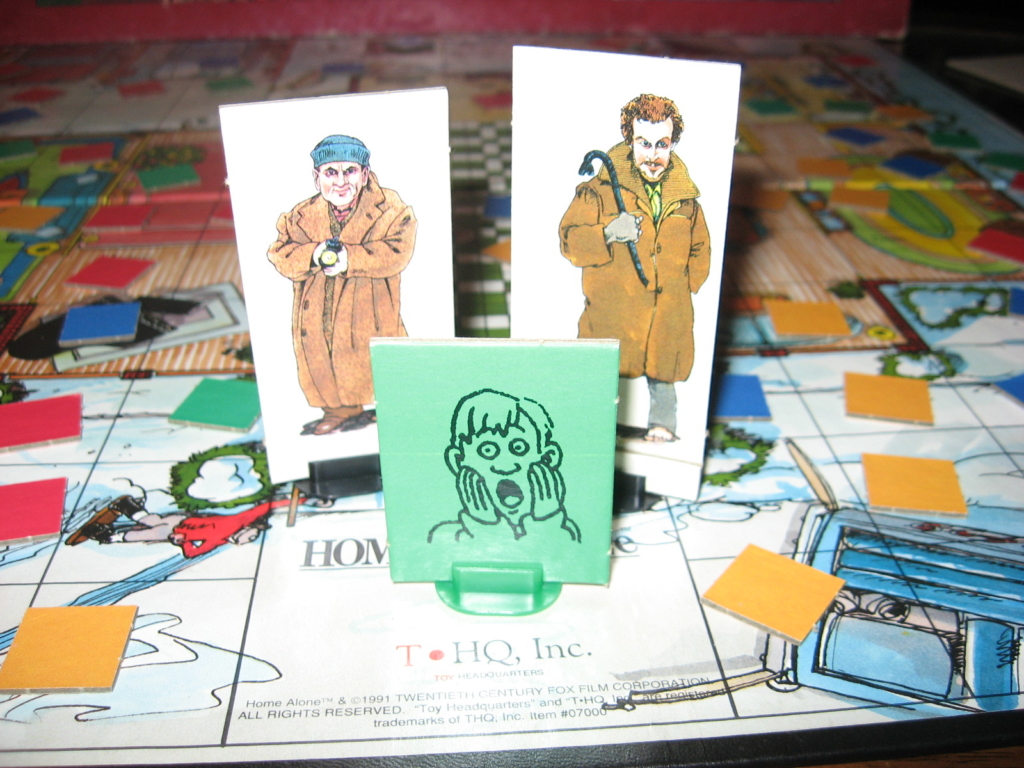 Only the most refined of jokes here at Bell of Lost Souls.
After every player's turn, The Kid figure moves as well. The game ends once either bandit lands on the same space as The Kid. Whichever player has the most points wins!
Final Thoughts
I know myself pretty well. I have good self-awareness. And I'll tell you right now, if I don't put my keys in exactly the same place every time, they are lost for hours. So, expecting me to remember where I put 25 things is asking A LOT.
On top of that, The Kid moves way faster than the bandits do so The Kid is going to be able to outrun the bandits for a while, especially since all of these tokens are controlled by all players. So you're more than likely only going to end the game after all other tokens have been picked up, ending this whole charade in a tie, no matter how many players.
Personally, I think this one is better left Lost In New York.
Thanks for reading!