If you think about it, the Knight piece in chess is already basically Kitty Pryde.
Marvel Comics have been entertaining and delighting kids for decades now. They've also been secretly teaching lessons of moral relativism to kids. And figure if kids can get a handle on that, they can figure out the basics to a Chess-like game.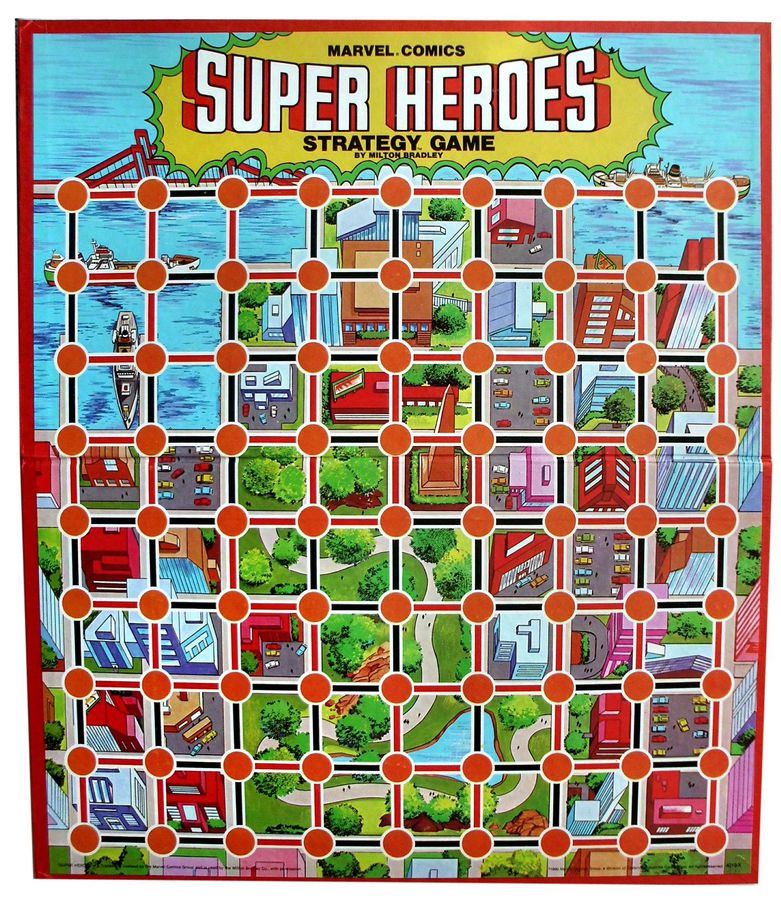 Released in 1980 by Milton Bradley, Marvel Comics Super Heroes Strategy Game pits 2 players against each other in a battle of wits! Only this game has less iocane powder and more following colored lines.
The objective in MCSHSG is to destroy 5 of your opponent's pieces by landing on them. Any piece can move 1 space along any line. Additionally, the Hero pieces can move 2 spaces along any red path, and the Villain pieces can move 2 spaces along any black path.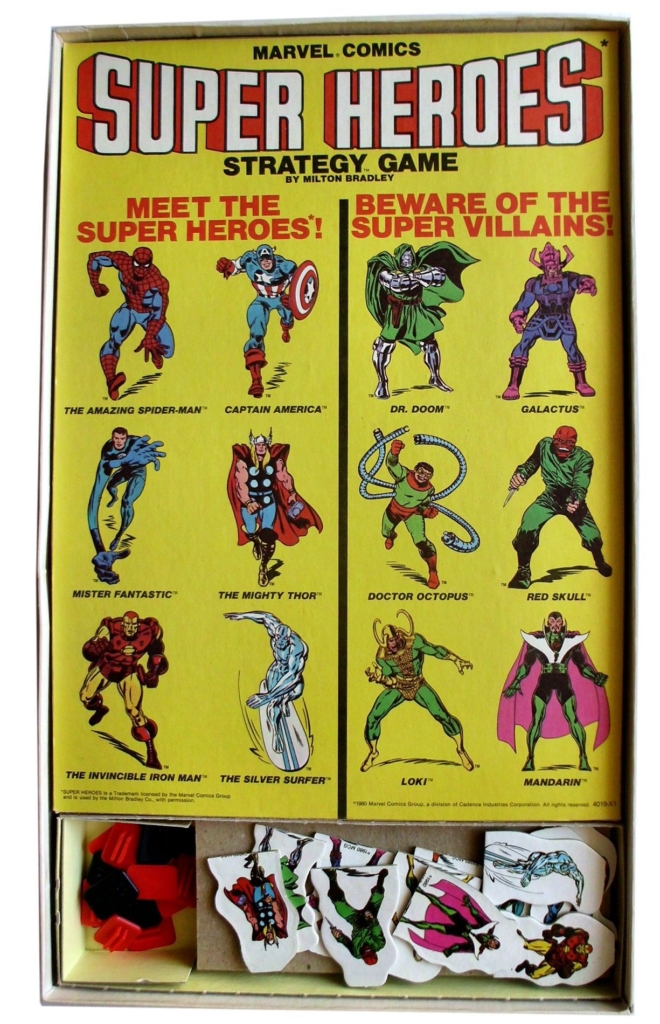 Galactus got a lot smaller than I remember him being.
At this point the game kinda turns into chess and checkers. Players move their pieces back and forth, one at a time. If a player ever gets one of their opponent's pieces into a situation of being captured they must shout "Ah-HA!". You know…. Like a villain does. That's the chess part. This works just like calling "check".
The last rule to know is that reaching the opposite side from where you started makes that piece Super. A Super Hero or Super Villain can move any number of spaces along their color path.
The first player to capture 5 of their opponent's pieces wins the game!
Final Thoughts
This game is meant for kids 7+, so I won't be too harsh. It's got a fun theme and I get that. But, while the Super rule could make for some really interesting surprise captures, the rules still state that you must declare Ah-HA! before any captures or it doesn't count. I think playing without the Ah-Ha! rule could make this a pretty fun game actually.
Not too lean too much into the chess aspects of the game, but I think the addition of a turn timer would actually really help as well.
Also, I know this game is really that chess-like. I just said that to make you read the article. Which seems like you did, so thanks for that.
Who's your favorite Marvel hero or villain?
I've always been partial to Iron Man and Doc Ock. I like science.