D&D: First Look at the Adventure Zone Comic; Petals to the Metal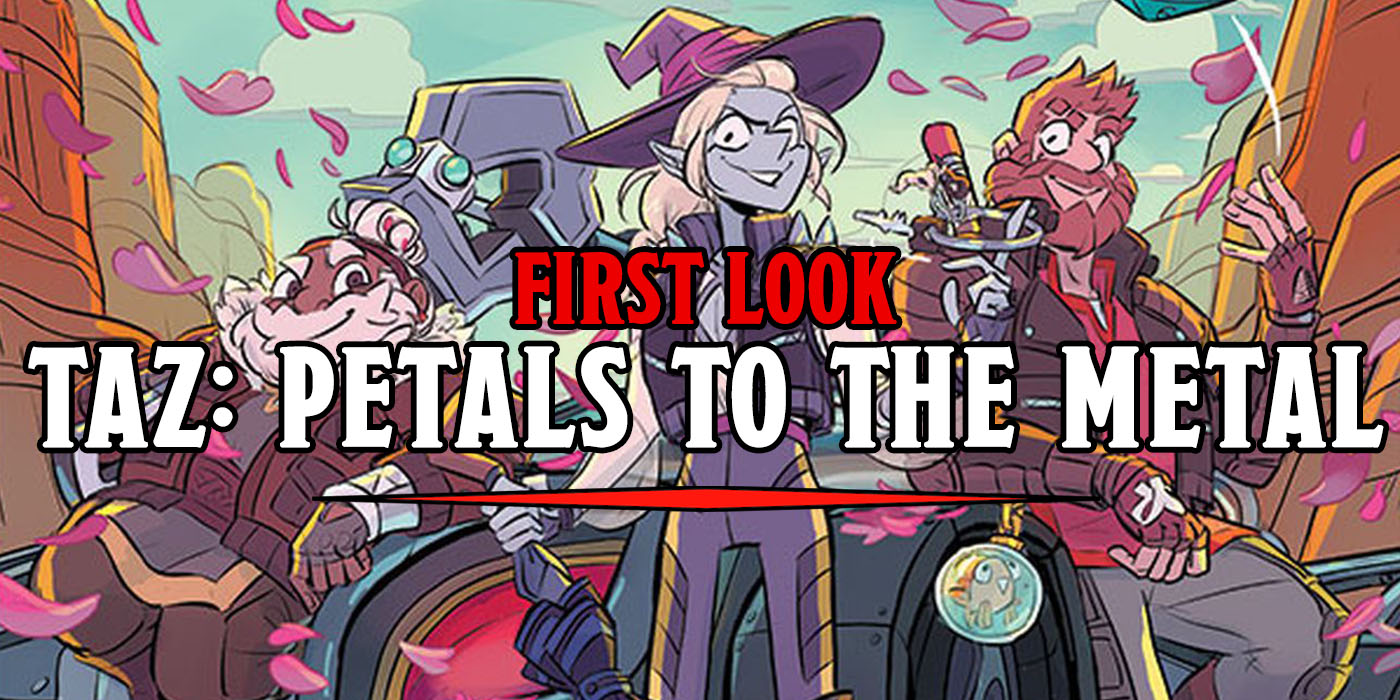 Dungeons and Dragons podcast turned comic is coming back with its 3rd installment this July, but page previews are out RIGHT NOW.
Since the first episode dropped in 2014, The Adventure Zone has been a fan favorite with the Dungeons and Dragons podcasting community. It hit that sweet spot between D&D high fantasy and comedy, mixing a near constant stream of goofs with a story that plucks at the listener's heartstrings in just the right way.
The McElroy brothers and their dad turned a family game night into series popular enough to support a number of tours of live shows, countless cosplays, and most recently a series of comics putting the 69 episode campaign to paper. Illustrated by Carey Pietsch and published by First Second, the third installment of comic is scheduled to come to shelves near you July of this year and follow the Fast and the Furious inspired magic drag racing arc, Petals to the Metal. Fan favorite characters, Hurley and Sloane (otherwise known as The Ram and The Raven) make their first appliance in Petals amidst a plot that involves star-crossed love, overpowered botanic magic, and a battle wagon race (the DM will remind you that they aren't cars, that's a different thing even if they look a lot like cars and are sometimes mistakenly referred to as cars, thank you very much) in a way that feels like a somehow more colorful and more ridiculous Mad Max.
First Second released a ten page preview of the upcoming comic this week, and now that we know what The Raven and The Ram look like fans are even more excited for the third graphic novel's publication than they were before.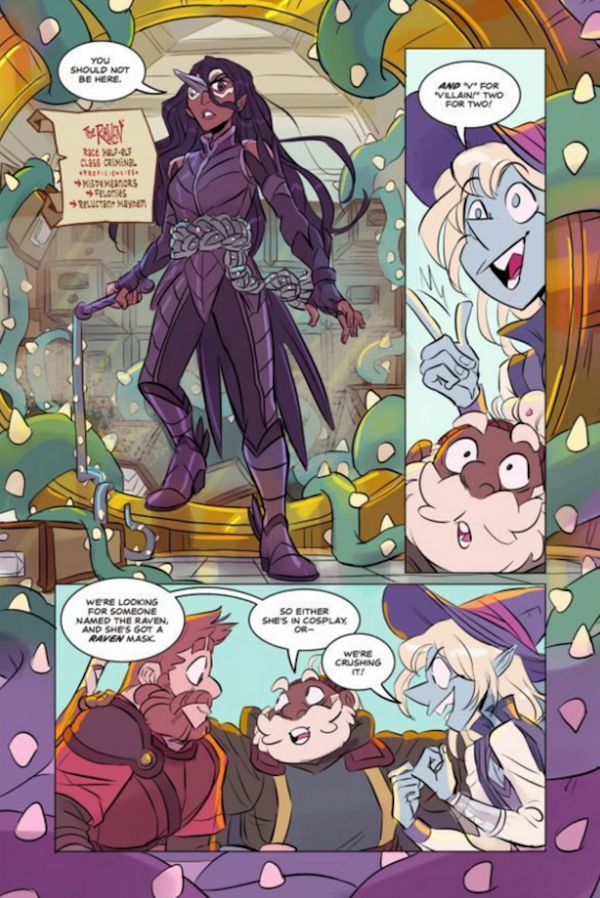 These preview pages were found on Carey Pietsch's twitter but the rest can be found at SyFi and the book is available for preorder right now.
---
Are you a fan of The Adventure Zone? Who's your favorite character? Which scenes are you most excited to see illustrated? Let us know in the comments.
Happy Adventuring Racers!