D&D Accessories: Keep It Secret, Keep it Safe… With DM Screens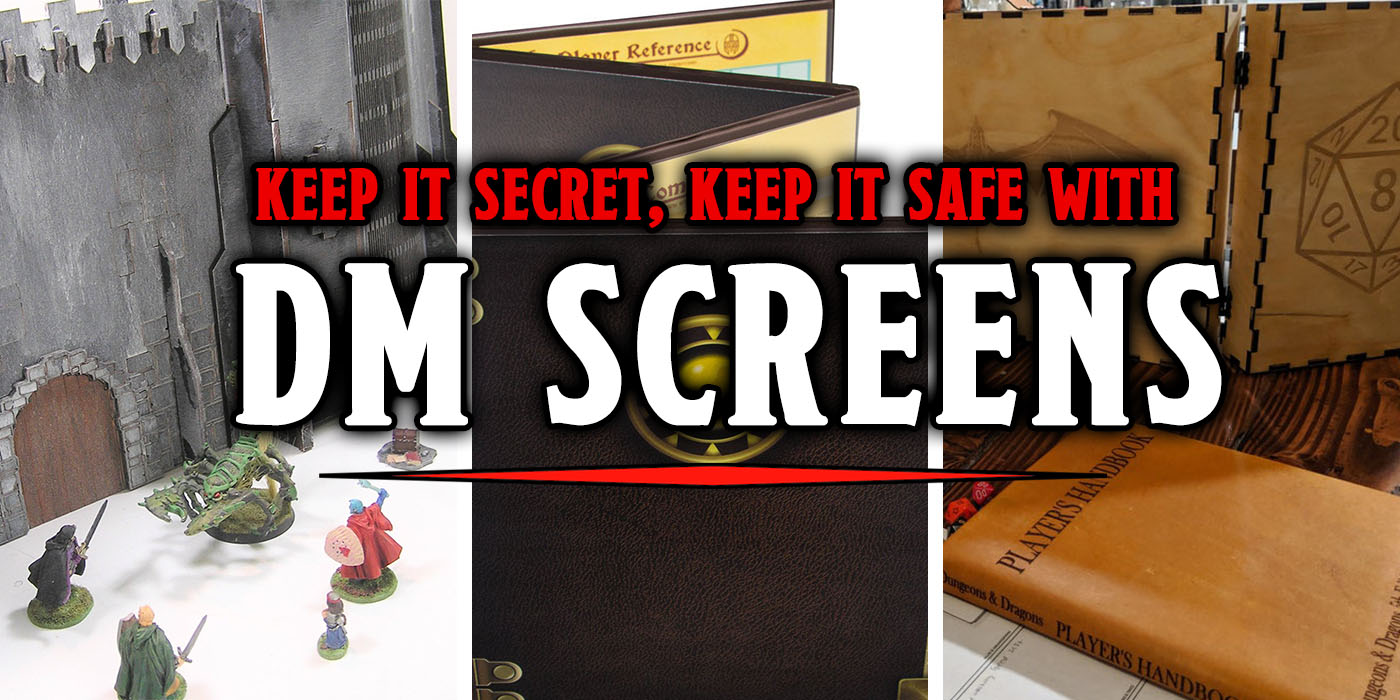 You have DM plans. Big DM plans. That your nosey players can't know about. Keep your plots and machinations secret with one of these DM screens.
Did anyone else have the elementary school exam day experience of having to make walls out of open folders and books so that your desk neighbor couldn't cheat off of you? That exact theory grew up and got real nerdy with the invent of DM shields to protect all of your story notes and plans from those pesky meta gaming players.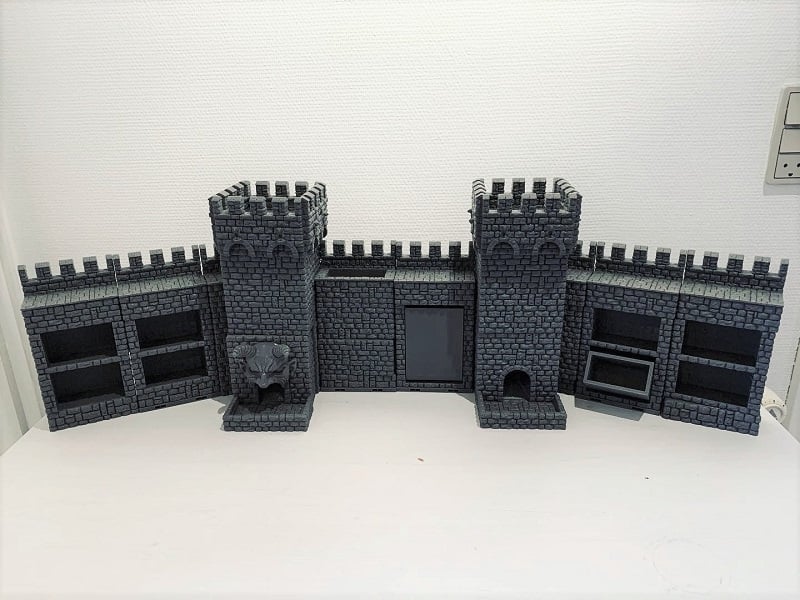 If you're a DM with a ton of minis and dice, this is the screen for you. The compartments and shelves are intuitive, the towers are dice rollers for when you need to make secret DM dice rolls, and the entire piece is 3D printed with durable PLA plastic. If organization is key at your table, check out 3D Force Works.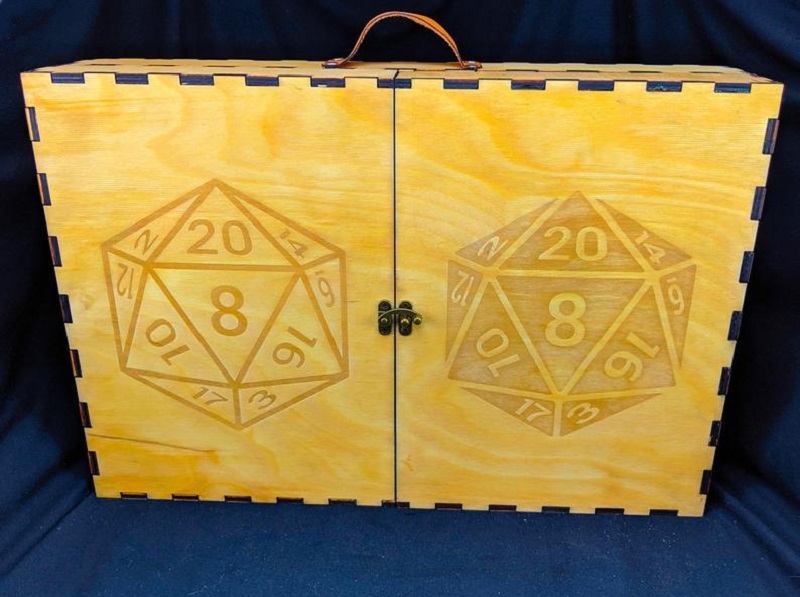 My weekly D&D game takes place at my DM's house, but if you're a DM on the go, Comp Aided Crafting's laser cut screen-slash-suitcase might be perfect. It has room for 4 rulebooks, notes, and material and opens to guard all of your secrets from the players. The case is handmade, and comes optional with three uniquely bound and beautiful D&D source books.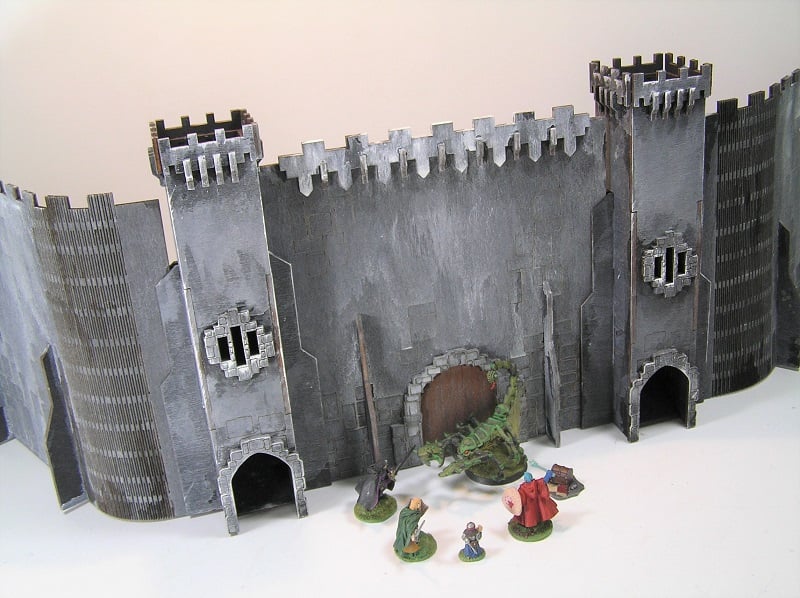 I love the simplicity of this DM screen. The towers double as dice rollers and the castle finish would look so sharp and fun during any high fantasy game. The entire piece breaks down flat for easy storage or mobility and can double as terrain or backdrop in the right story.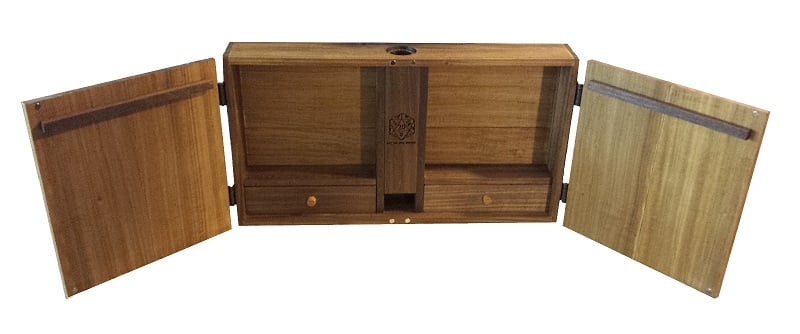 Subscribe to our newsletter!
Get Tabletop, RPG & Pop Culture news delivered directly to your inbox.
This screen is the best of all worlds with flat magnetized sections for notes, cubbies and drawers for figures and dice, and a simple dice tower. The shop is willing to do custom orders  if there's a feature you can't game without, and it all folds flat for storage. Your game is unique and bespoke and your tools can be too!
Old Squire Designs' DM screen is by far the most simple and the most affordable. Much like the official DM shields you could purchase, these are completely flat and meant to make information quick and accessible for your DM to reference during a game.  Unlike the official screens, this one is fully customizable, meaning you can print out or copy the pages you'll need for that session and slip them into the plastic sleeves. No superfluous stats or extra information will make your screen feel distracting or overwhelming. Plus, this one is dry-erase-marker friendly for any in game notes or alterations you may need to keep track of on the fly.
---
Do you use a DM shield? Are you on the market for a multipurpose or custom shield? What do you look for in DMing tools? Let us know in the comments.
Happy adventuring, DMs!