Make This at Home: Wooden TIE Fighter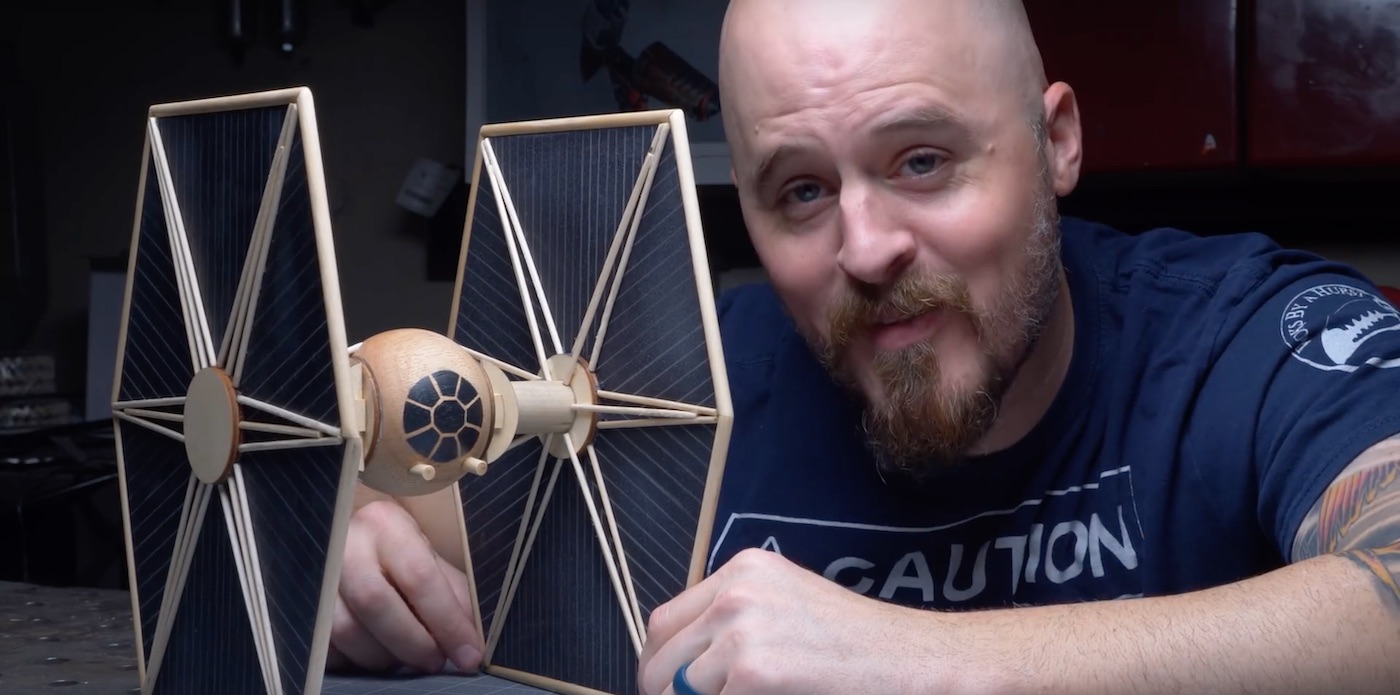 This TIE is built from common materials with simple tools, and is the perfect size to display on your desk at work along with that collection of Star Wars Funko POPs.
Jason Hurst (the dude behind Youtube channel ThisToThat) does a lot of work with metal, so this project is a bit of a change of pace for him. It's also one hobbyists can build over a weekend and modify into something more custom easily. There's a full list of materials and a step by step in text on Instructables if you want to build your own.