In his house at R'lyeh, dead Cthulhu waits dreaming… until you find your percentile dice and join us for some Call of Cthulhu.
Color Out of Space, Fate of Cthulhu, and my own personal home library prove that even a hundred years later we're not over the specific brand of eldritch horror popularized in the Cthulhu mythos. The first edition of Chaosium's Call of Cthulhu was published in 1981 – 53 years after the story of the same name – and shows no sign of losing popularity or steam, releasing seven editions and winning ten major awards for tapletop RPGs.
Game play relies on percentile dice with rolls that range between 0 and 100 and a player goal to roll below their stats. For example, if a player has a 50 in Medicine, they will want to roll a 49 or below. Rolling very low yields a bonus, rolling above results in a failure and could potentially be catastrophic for the player. Bad rolls and/or the general horror around them might result in the loss of their "Sanity Points," forcing the character to fall into madness.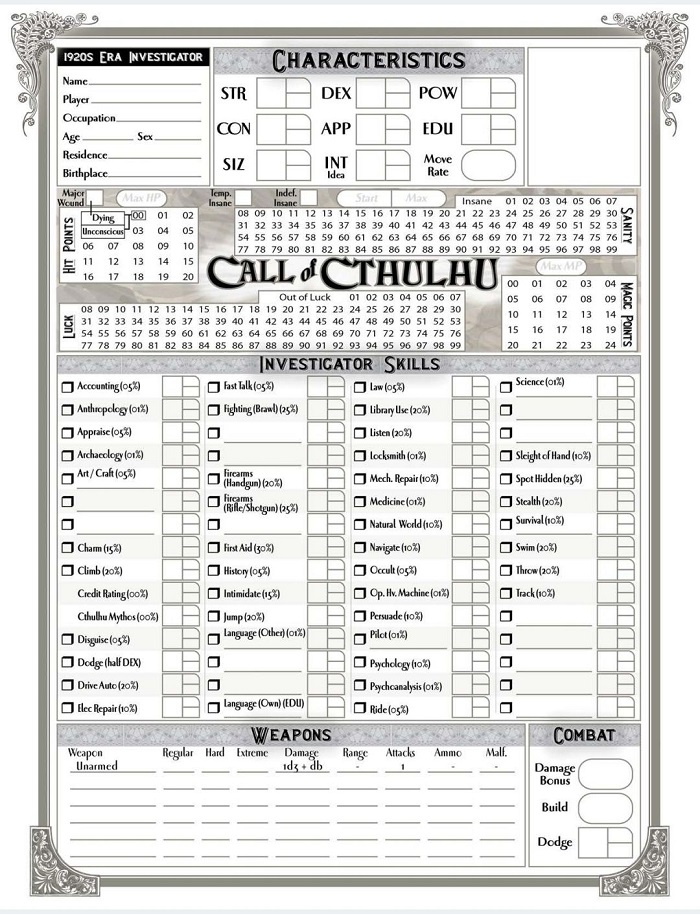 This is a common trope within Lovecraft's stories, although not as common as the game play may lead you to believe. As a character continues to be exposed to the horrible and unknowable around them, they succumb to insanity and are rendered useless to the game, and presumably, society at large. While this may have been an acceptable view of mental illness a century ago, it has been criticized as being ableist and old fashioned more recently. Unfortunately the concept of sanity and Sanity Points is a central aspect of the Call of Cthulhu games, so if this is something that may bother you or any of the players at your table, it could be home-brewed as "Reality Points," where the character is grappling with the terrible truth of their new reality. This may also not bother you as Lovecraft's writing in general is something that many have decided to grade on a sliding scale considering when it was written and this is just one aspect of that.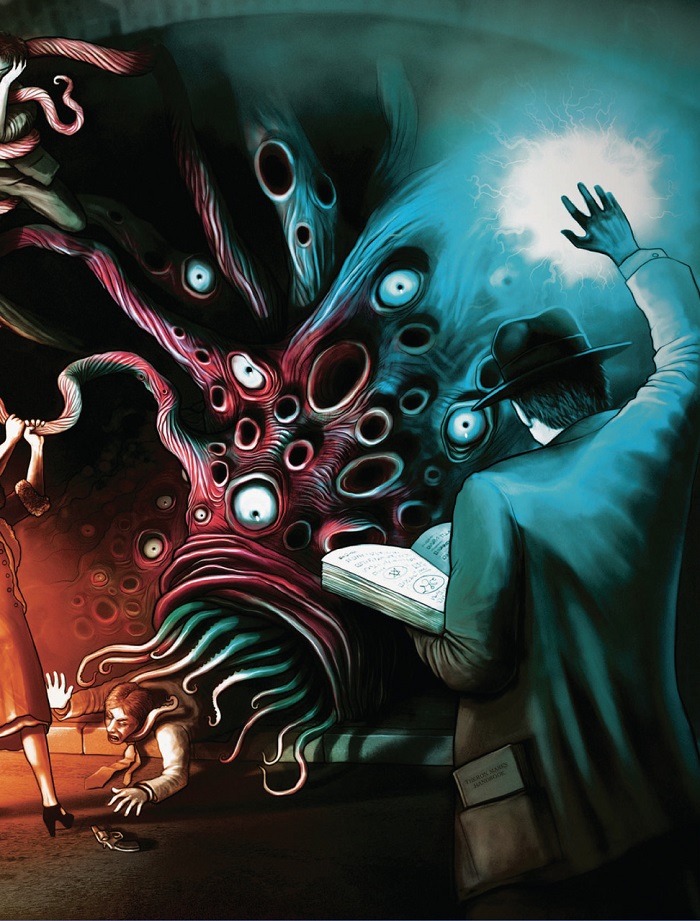 Call of Cthulhu also has one of my favorite in-game concepts and one that I always want to find a way to home-brew into all of my own games; luck. You start the game with a certain amount and can spend luck to subtract from your own rolls in order to get below your stat. Luck can be recovered at the end of an adventure if your game goes long enough to have more than one arc, but otherwise once your luck runs out, it's gone.
Despite its issues, I very much enjoy Call of Cthulhu. It's very nature is fantastically cinematic and the game often feels as uncanny and creepy as the stories the game draws inspiration from. Plus, when I'm playing a game where I know the characters aren't likely to make it through the session I'm less precious with them. I wouldn't ever subject my campaign characters to all of the terrors of the great old ones, but a 1920's reporter I know I'll never play again would do anything to get that scoop. Sometimes it's freeing to Leeroy Jenkins right into the center of it, consequences be damned.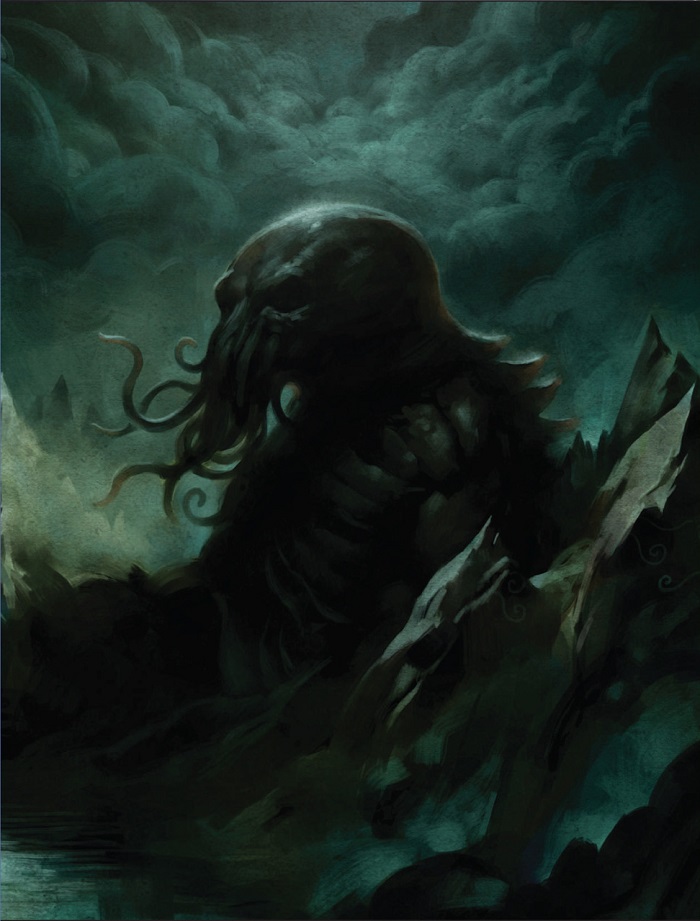 If you love the general genre of eldritch horror, if you really appreciate the aesthetic of the 1920's in an RPG, or if you, like me, want to play Betrayal at House on the Hill every time board games are mentioned, you may really enjoy Call of Cthulhu. It's weird, spooky, just a little kitschy, and a lot of fun.
---
Have you played Call of Cthulhu? What's the wildest indescribable being you've had to face?
Ch'yar ul'nyar shaggornyth, adventurers.