The world of Altered Carbon comes to the tabletop, a host dwarven minis, the national parks get a gorgeous new game, and Pathfinder goes digital. Come check out this week's batch of crowdfunding highlights!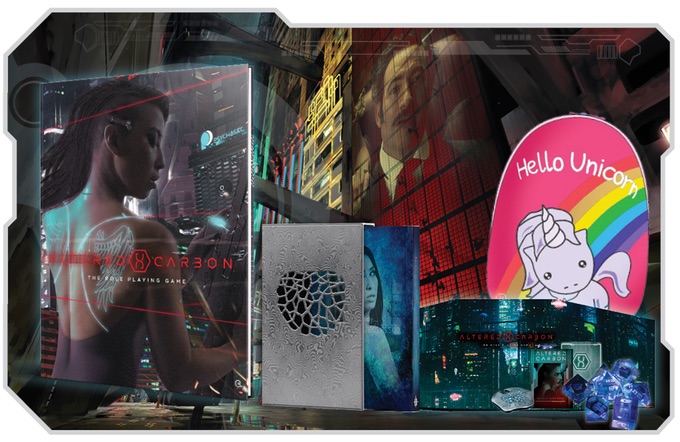 Working alongside Skydance Television and the incredible team behind the hit Netflix TV series, we're excited to immerse you in the neon-drenched cyberpunk sandbox of Altered Carbon with our official tabletop RPG.
Whereas character death is a natural occurrence and ever-present threat in tabletop RPGs, Altered Carbon: The Role Playing Game offers a unique angle on the concept. As opposed to creating a brand new character, players will have the opportunity to transfer their character's consciousness, memories, and experiences into new Sleeves post-death… but at a cost. The possibilities for characters and campaigns may change from one Sleeve to the next… making long-term gameplay more versatile, while empowering the story to steer character advancement at its own pace.
Pledges start at $25 for a PDF and range up to $5,000 for every game option offered plus a trip to LA to meet the designers and become a character in the next supplement.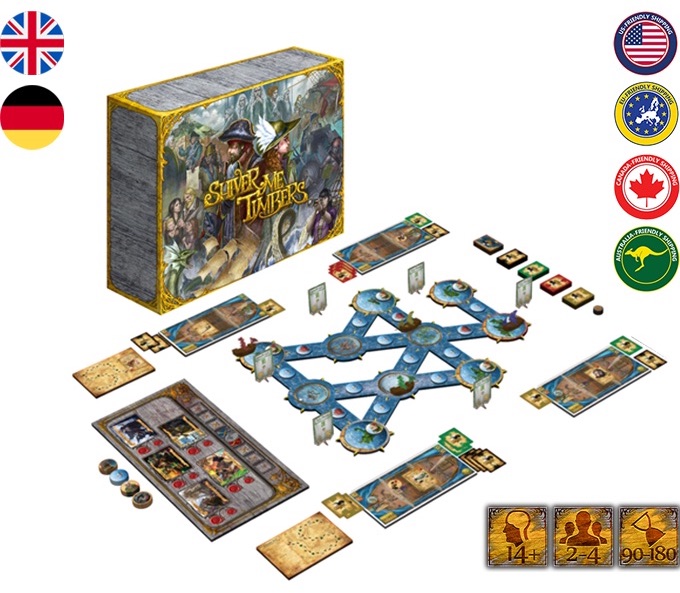 Sail-ho, my matey! Welcome to the Golden Age of Sail in the heart of the Caribbean. Do you have what it takes to become the most notorious of your plundering peers? ­ Then go ahead, prove it – set ambitious life goals and show the piratehood what you're made of.
Shiver Me Timbers is a strategic sandbox game with modular miniatures for 2 to 4 players. Fight enemy ships, raid fortresses, complete missions for the king, hunt for lost treasures, rescue kidnapped relatives, and face off against legendary monsters! It's all part of the quest to become the most fearsome pirate of all time! 
The game with all unlocked stretch goals is $77.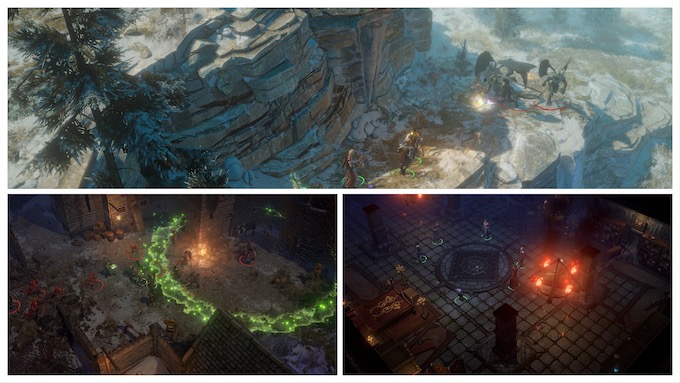 A new isometric single-player RPG for PC set in the Pathfinder universe – an indirect sequel to Pathfinder: Kingmaker.
Embark on a journey to a realm overrun by demons and rise to power by choosing one of six available Mythic Paths. Master their abilities and change the world around you as an Angel, a Lich, a Trickster, an Aeon, a Demon, or an Azata. Each Mythic Path leads to unique skills and appearance and greatly impacts the game's story.
Enjoy the flexibility, richness, and depth of the Pathfinder first edition ruleset. Create any character imaginable by choosing one of ten races, picking a particular class out of the 21 available, each with five archetypes for even greater customization. Gain access to more than a thousand spells, feats, and abilities, and select those that suit your playstyle. Take control of your party formation, help set up a camp, and find a way to victory by combining the strengths of your companions.
You can get a digital download off Steam for $28 (that's a KS only price).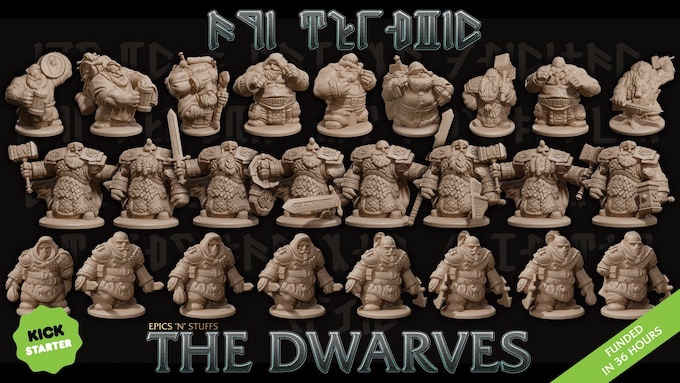 The Dwarves

– 25 miniatures made for 3D printing brought to you by

Epics 'N' Stuffs

. We have our own small

3D printing farm

and have been selling prints to happy customers for a couple of months, so we want to offer our Dwarves printed to those who might want them. 
There are 25 base Dwarves we have created with the hope to bring more if they prove popular enough. The base set of .STLs offer incredible value which will get greater with the more stretch goals achieved. We're offering some free .STLs for you to test.
If you have a 3D printer you can pick up the .STLs for $14 and resin minis start at $14.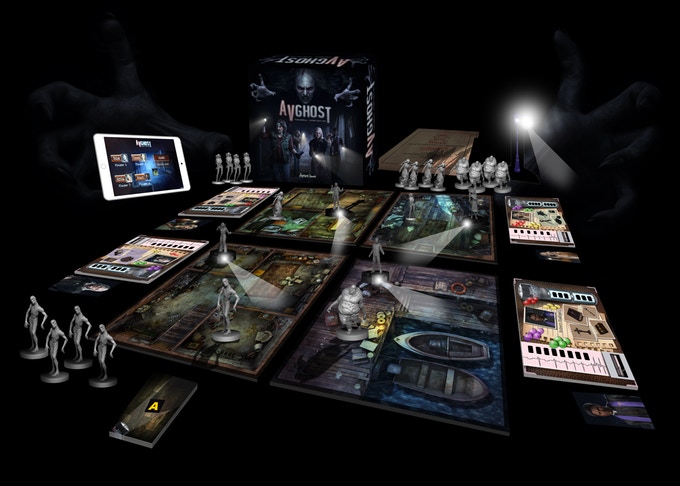 AVGhost: Paranormal Investigation is a cooperative game for 1 to 4 players, where you will take control of a team of paranormal investigators. All of them are part of a specialized agency that investigates and solves paranormal events and poltergeist. In the game, you will be hired by several people with issues, who will request you to cleanse their homes from troublesome ghosts and spirits. AVGhost Includes 14 different cases to investigate, with a total duration of nearly 50 hours of gameplay (approximately).
The game is designed to be

played in the dark

, with support from a

digital APP

that will reveal clues, add background music and will startle you with the sounds and voices from different paranormal events. But you may also play with the lights on and

without the APP

, by using the

investigation booklet

to completely replace the digital APP.  
You can pick up the core game and unlocked stretch goals for $100 – only 23 copies left at the time of writing.

PARKS inspires players to share their stories around the table; the memory of first seeing the Grand Canyon or of standing next to a 35-story Redwood tree. 
The national parks exist to preserve many wonders of nature, but they also harbor some of the darkest skies and clearest views of the stars. This is the reason you might hear the saying "Half the Park is after Dark." It is the inspiration for PARKS Expansion: Nightfall.
Nightfall offers a whole new year of hiking for PARKS lovers to explore. It includes 24 new Park cards that reward instant actions when visited, a new Year deck along with ways to obtain new Year Cards while hiking, plus the introduction of Camping, which grants powerful once per season actions to those hikers that do not dally on the trail. 
 The core game with the Nightfall expansion is $71.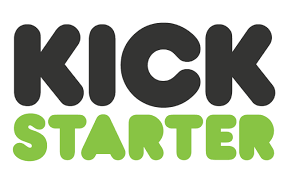 ~Which Of These Campaigns Caught Your Attention?