ToyLand: Announced Spring Gunpla and Haropla Releases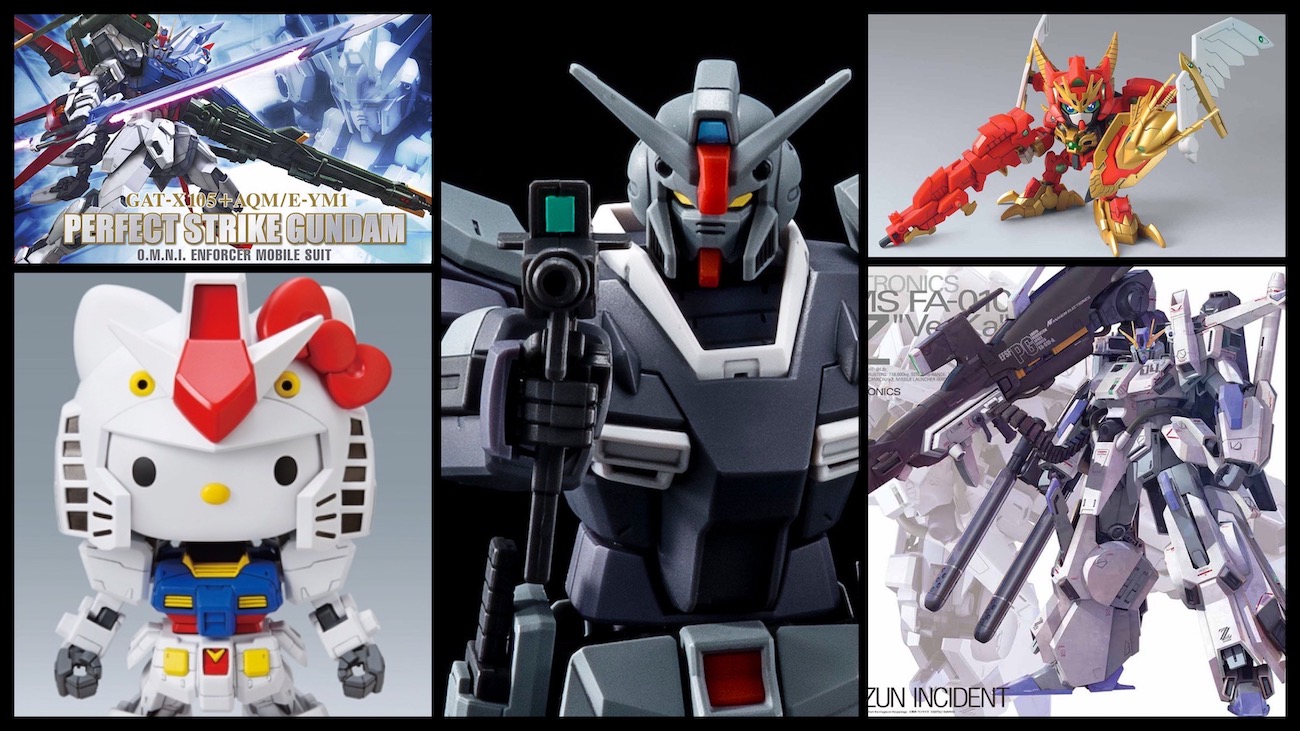 A new PG Perfect Strike and Hajime Katoki MG kits are on the way, along with Hello Kitty and some nice upgrade kits. Prepare your budget accordingly.
Many of these are already up for pre-order and are expected to ship in March and April.
HGBD:R 1/144 Gundam Tertium
HGBC:R 1/144 Mercuone Unit
HaroPla: Hello Kitty x Haro [Harokitty]
SDCS Earthree Gundam
P-Bandai: HGBD:R 1/144 Eldora Daughtress
P-Bandai: HGUC 1/144 RX-124 Gundam TR-6 [Haze'n-thley II-Rah]
P-Bandai: HGUC 1/144 Slave Wraith (Parachute Pack Unit)
PG 1/60 Perfect Strike Gundam – ~ $270
From the REMASTERED Gundam SEED anime
New parts for the Striker weapon system –  Aile, Sword, Launcher
Updated molded armor with plated parts and coloring
LED light-up eyes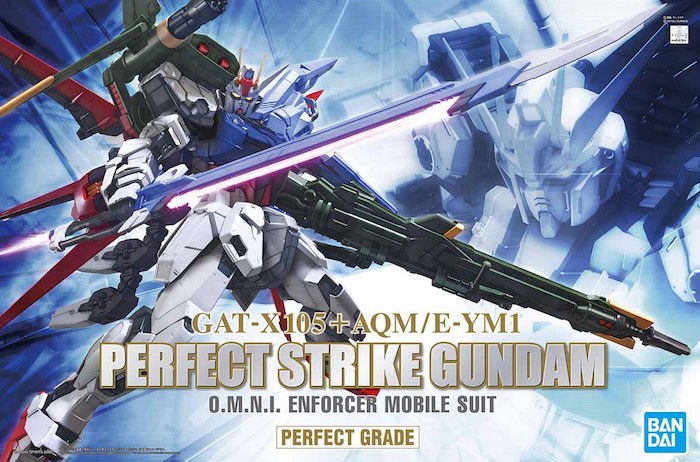 Gundam RG 1/144 Unicorn Gundam – ~ $210
From the Mobile Suit Gundam Narrative film
Fully articulated
Three types of gold plating
Two types of head blade antennas included
Weapons include: beam magnum, beam saber, armed armor DE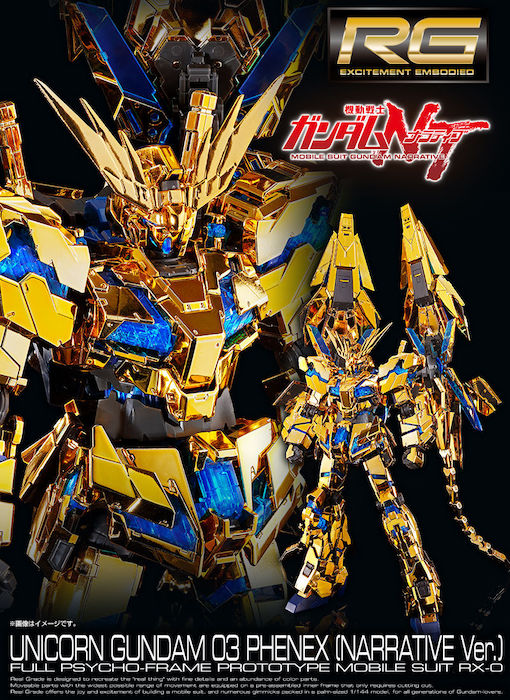 MG 1/100 FAZZ Ver. Ka – ~ $120.00
Based on the Gundam Sentinel photo novel
Creation supervised by Hajime Katoki
Fully articulated with updated parts
1 Double beam rifle
1 Hyper Mega Canon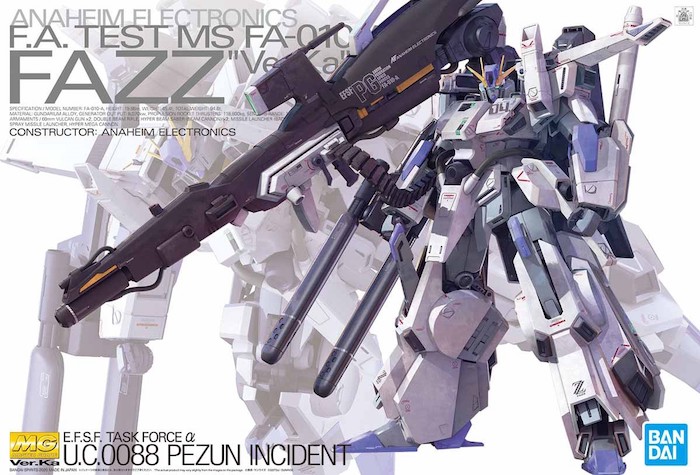 P-Bandai: HGUC 1/144 Gundam Pixy (Fred Reaver Use) – ~ $30.00
Shares molds with the Gundam Pixy
New grey plastic
90mm Sub Machine Gun
Beam Dagger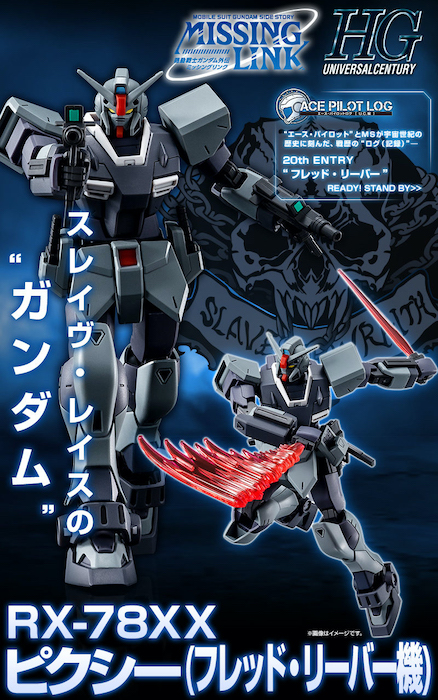 SD EX-Standard Hello Kitty x RX-78-2 Gundam Set – ~ $25.00
Display the Hello Kitty and RX-78-2 Gundam kits side-by-side
Or combine the two kits into one Hello Kitty Gundam
Includes entirely new Hello Kitty parts
Also available in Sanrio stores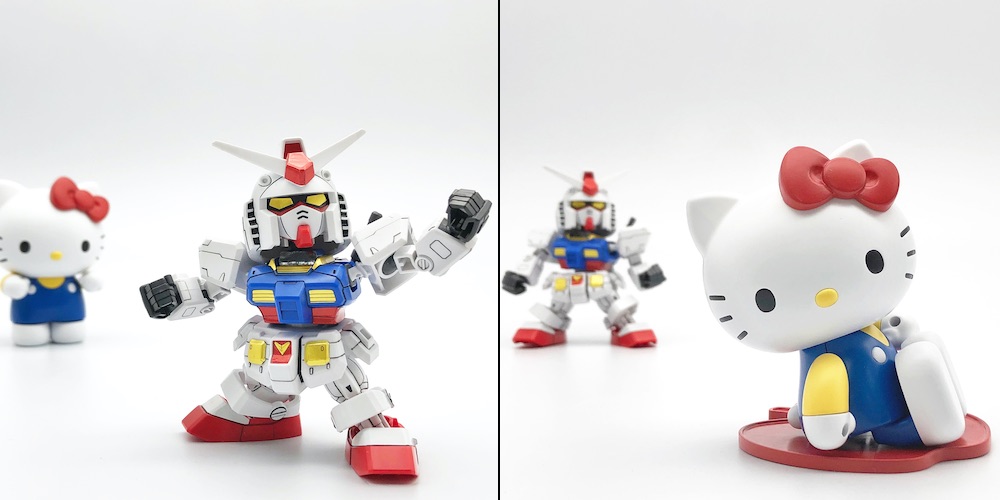 Subscribe to our newsletter!
Get Tabletop, RPG & Pop Culture news delivered directly to your inbox.
SDBD: R Avalanche Rex Buster – ~ $10.00
Accessory set for the SDBD:R Valkylander to upgrade to Rex Buster form
Includes Backpack and Saber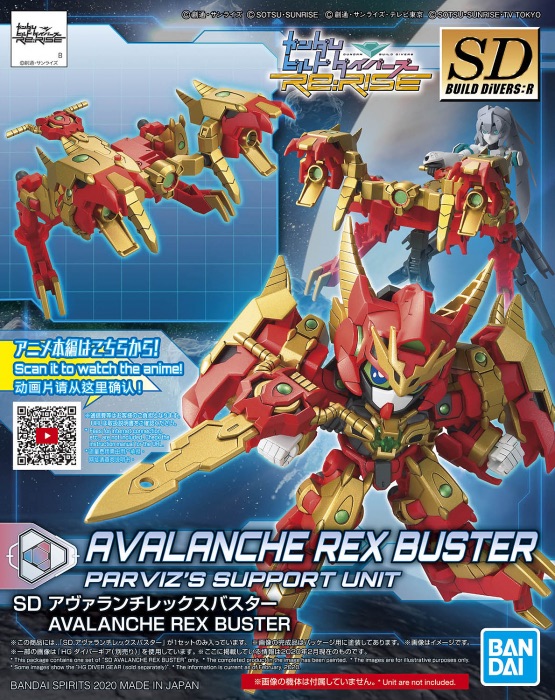 Gundam HaroPla #12 Basic Green – ~ $8.00
Enhanced Haro
New version can open its mouth to reveal molded keyboard
Pedestal stand doubles as storage space for arms and legs