The Tempestus Scions are legendary among the Astra Militarum, here's a look at some of their new rules: the Regimental Doctrines.
The Greater Good is packed full of stratagems and more–and today we've got a look at the regimental doctrines that give the various regiments of the Ordo Tempestus their signature strengths. Whether it's custom weaponry or extra firepower, the Ordo Tempestus have some excellent tools they can call on. Let's take a look.
via Games Workshop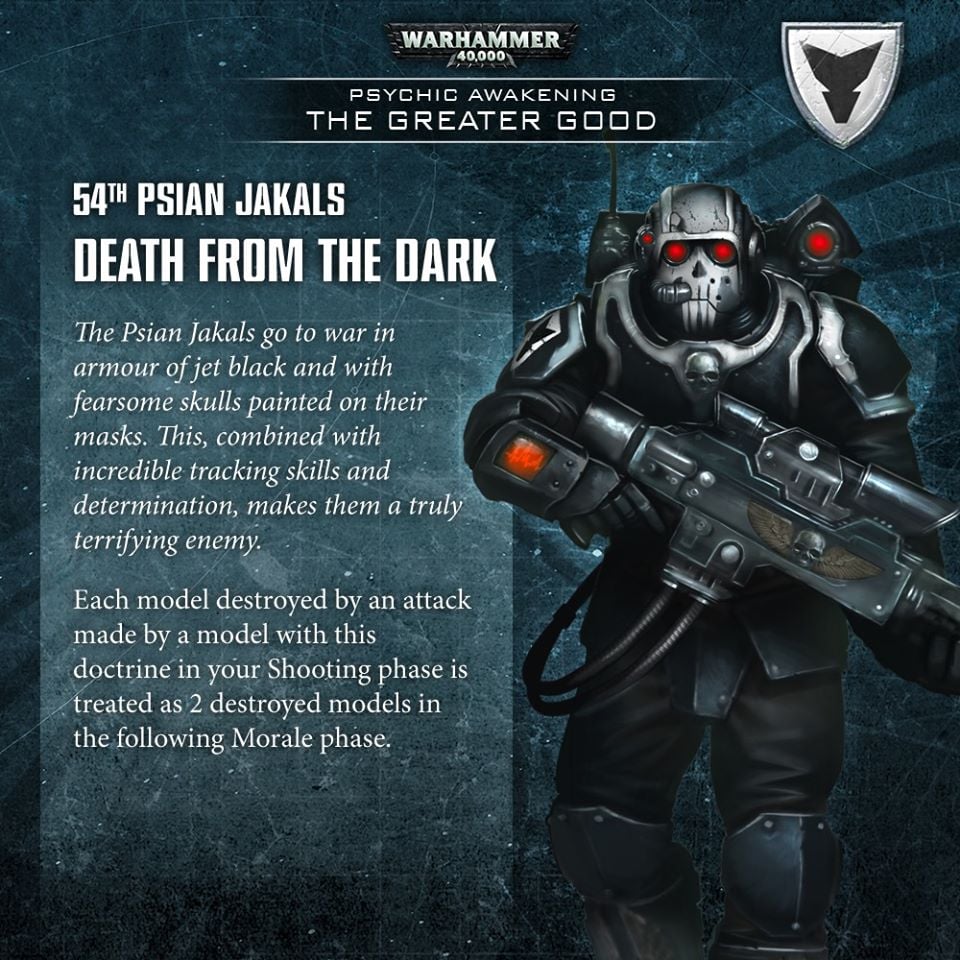 We start with the54th Psian Jakals, who have one of the more interesting 'Morale' rules. This one might actually be worth taking, though it remains to be seen how effective this truly is.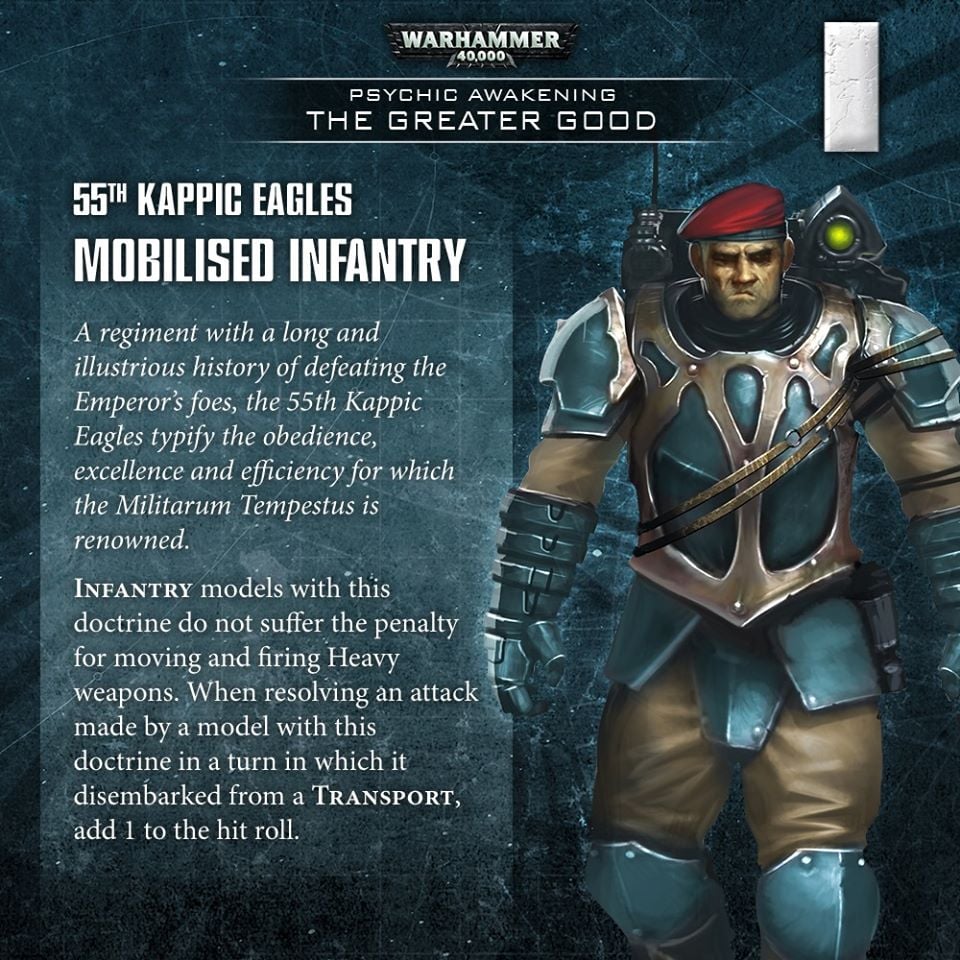 The 55th Kappic Eagles on the other hand are mobile and mechanised. If you debark them from a transport, not only do you not suffer the penalty for firing Heavy weapons, you get a +1 to hit.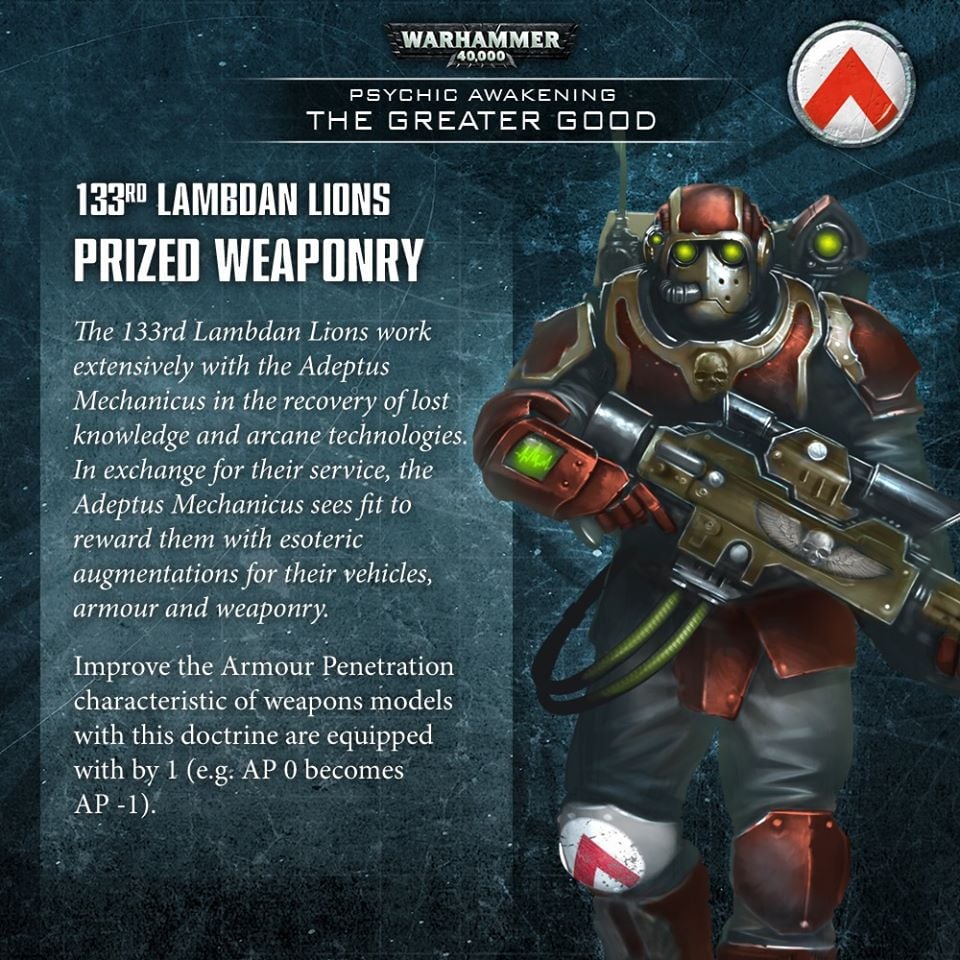 The 133rd Lambdan Lions, on the other hand are all about increased armor penetration, thanks to their close ties with the Adeptus Mechanicus. Getting an additional point of AP could make your firepower all the deadlier.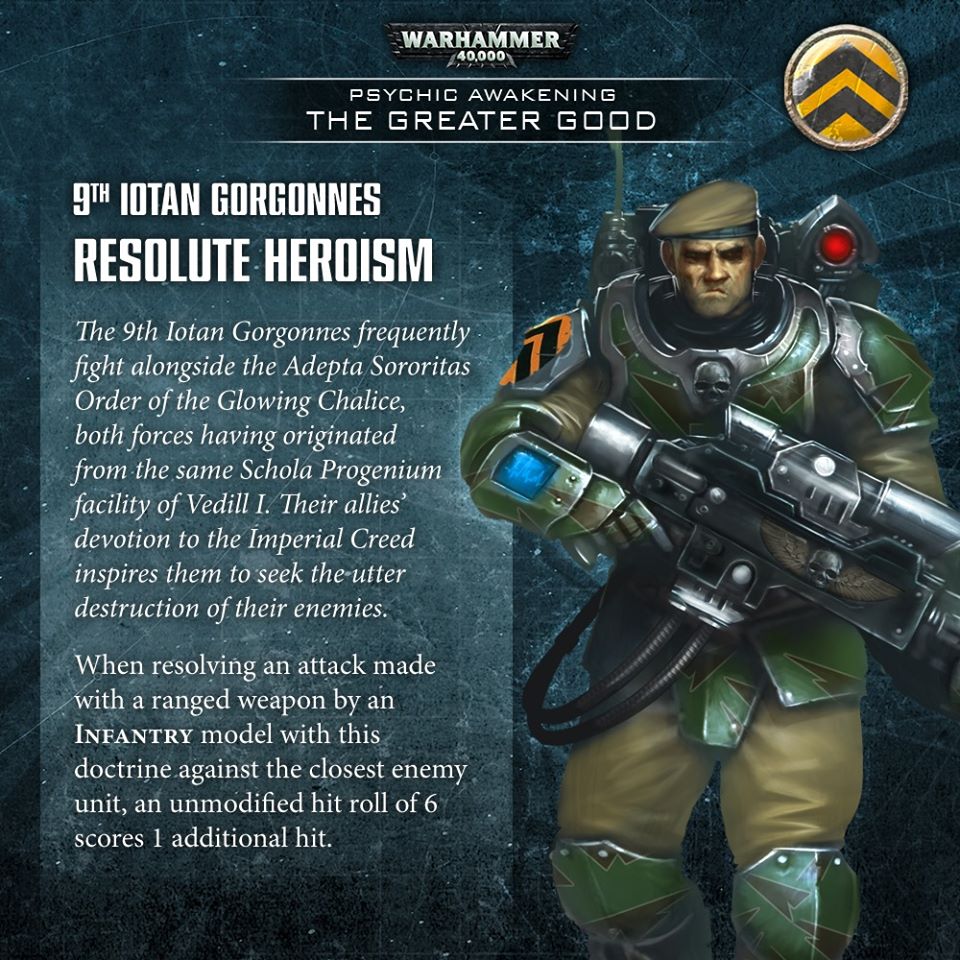 The 9th Iotan Gorgonnes live up to their deadly namesake, taking additional hits when they roll an unmodified 6 on their attack rolls. Get more bang for your buck!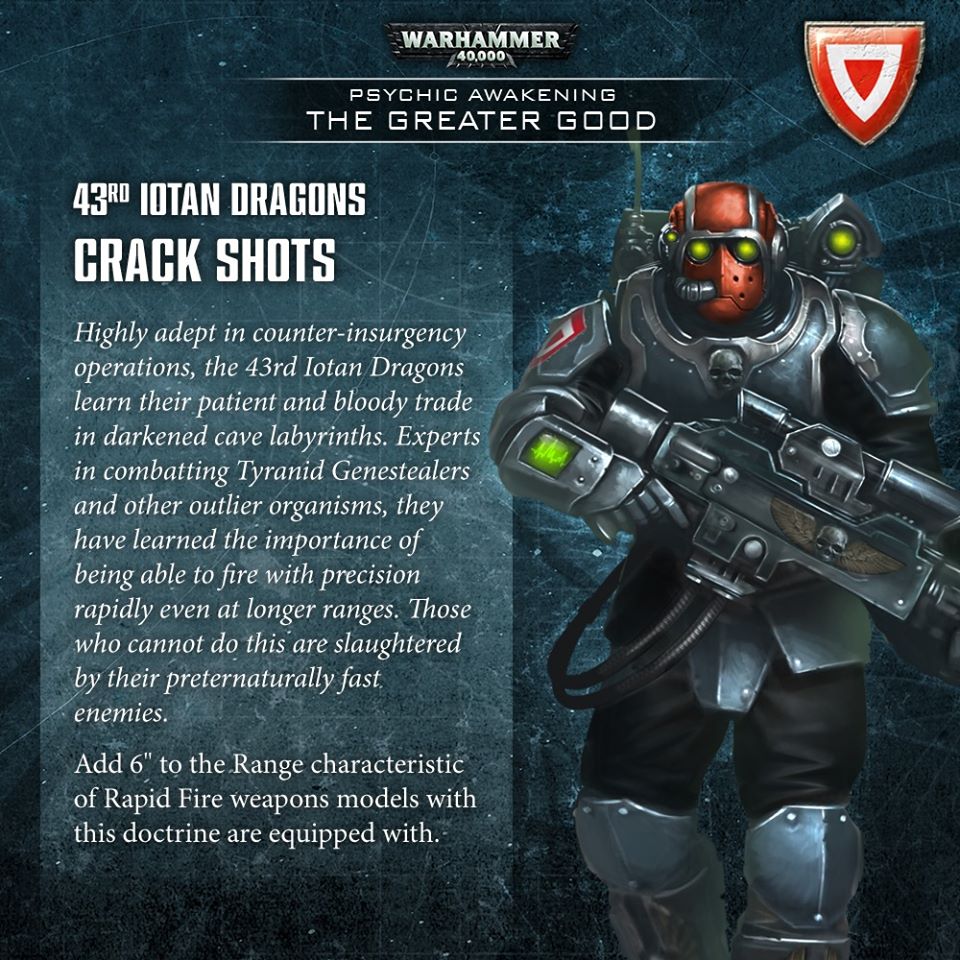 The 43rd Iotan Dragoons on the other hand can fire further and faster, using the devastating increased range on their rapid fire weaponry to great effect.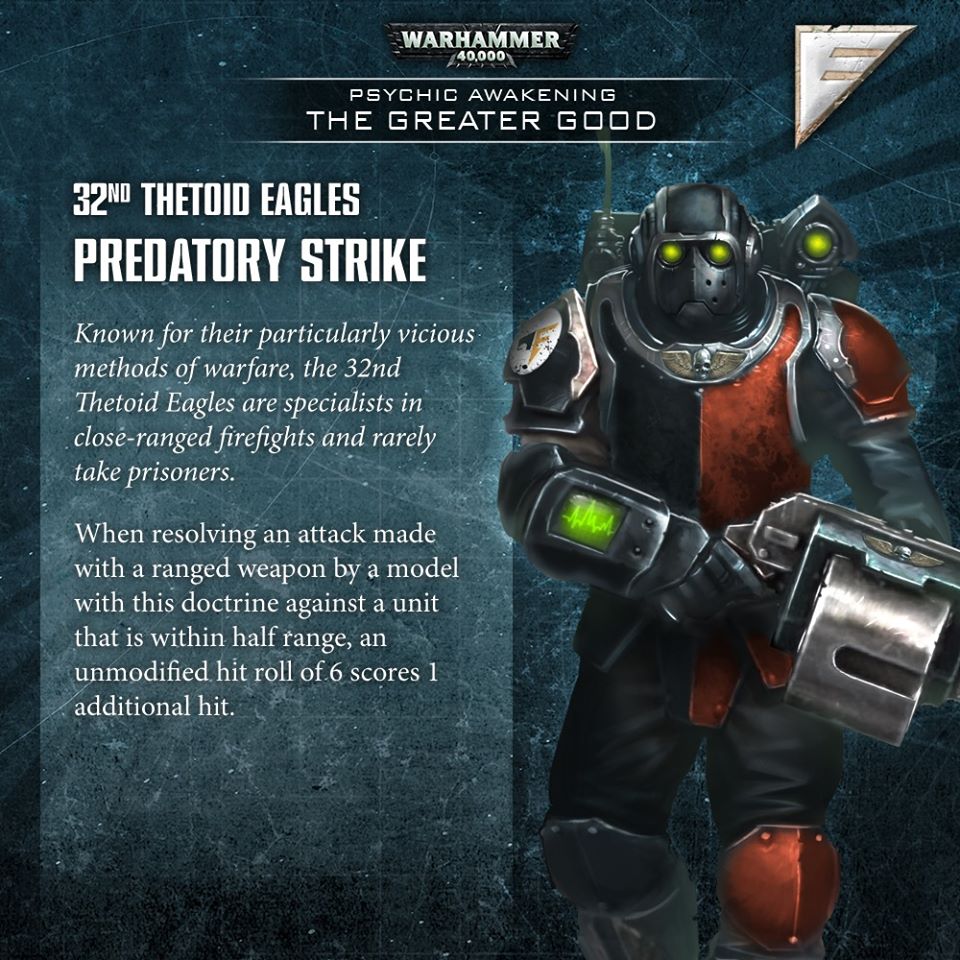 Finally the 32nd Thetoid Eagles are basically the Gorgonnes, but at half range, and even their vehicles can do it–so if you're looking for a little more flexibility from your drop troops, this might be one way to do it.
Well, that's a look at the Regimental abilities of the Ordo Tempestus. Let's turn it over to you.
What do you think of the new rules? Which Ordo Tempestus doctrine will you take? Let us know in the comments!