Ritual of the Damned and Chapter Approved both got updates today from GW. These new FAQs amend a few mistakes and clarify a few rules.
Now that Ritual of the Damned is out, and the Grey Knights are getting ready to start their comeback tour, GW has come in with a fix to a few of the rules. The same goes for Chapter Approved 2019, which was very well received and brought a lot of needed balance to the game–but needed a few tweaks and corrections. Today we're going to dig through the two new FAQs and find out what's new.
via Games Workshop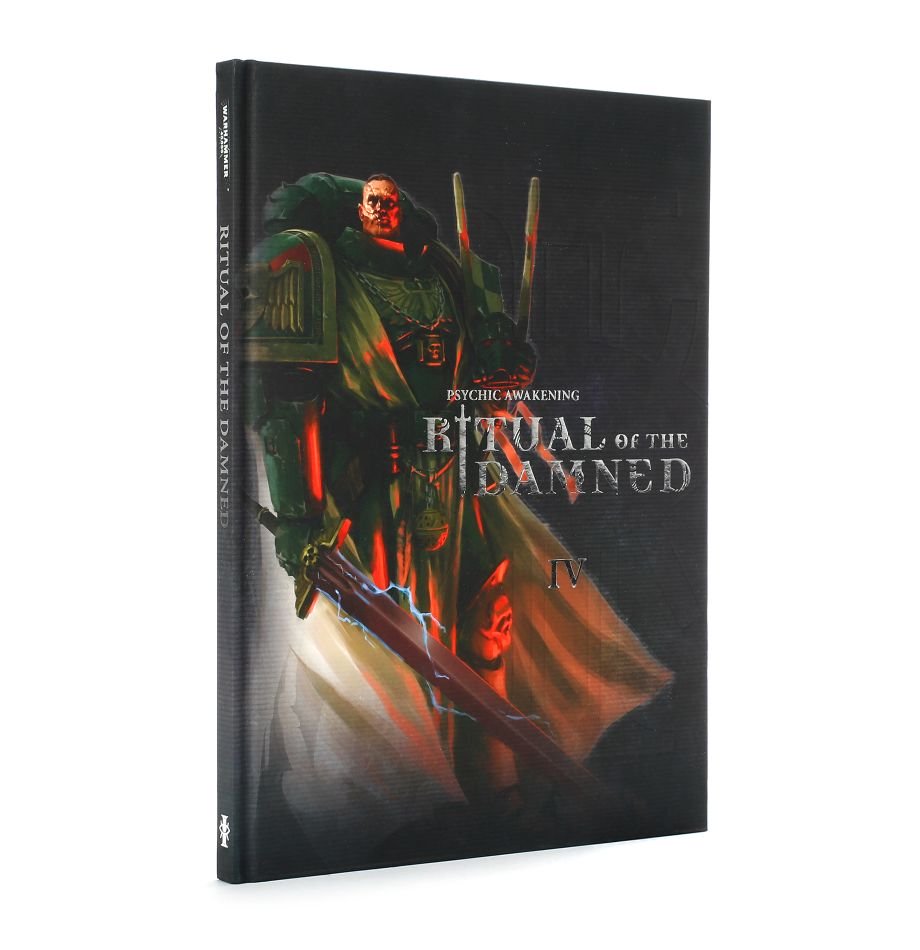 First up we have the FAQs for Ritual of the Damned. Let's take a look at what's new. A couple of quick corrections: Deathwing Apothecaries cost a base 70 points now, Master Lazarus is 105, and the Pythic Brazier is clarified to work on one specific roll from one specific model.

A few other rules worth pointing out. Grey Knight Loremaster Warlords can only know powers from either the Dominus or Sanctic disciplines, not both:

Thousand Sons have some interesting interactions with Brotherhood of Sorcerers and the Guided by the Whispers Warlord Trait which can be applicable to interesting instances of Overwatch.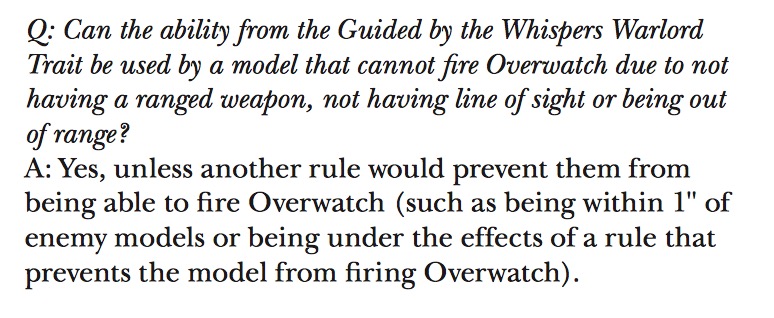 Finally Dark Angels' pennants of remembrance are an extra flag to put on your existing company banner.

Now let's take a look at what's changed in Chapter Approved 2019.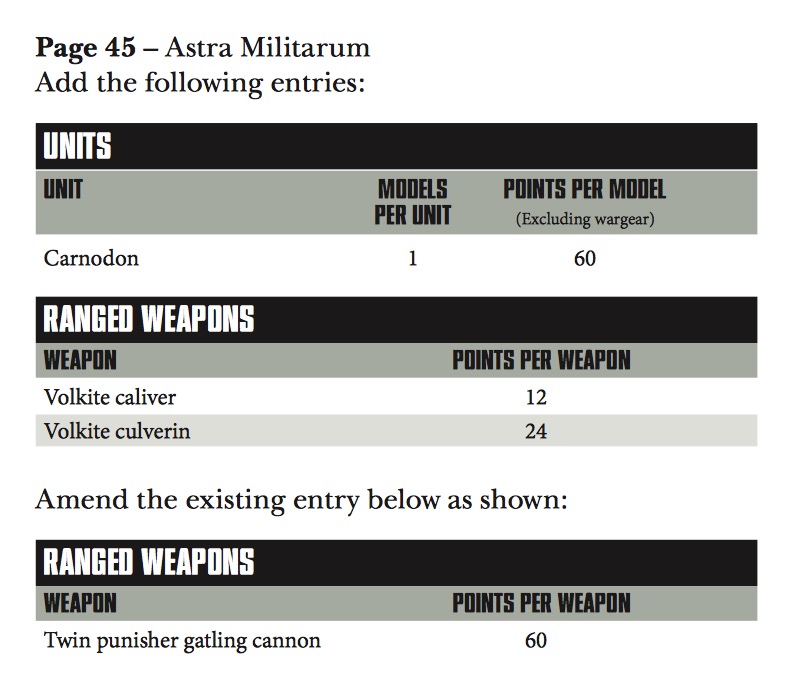 It's mostly a whole lot of tweaks to points. Whether it's adding missing entries.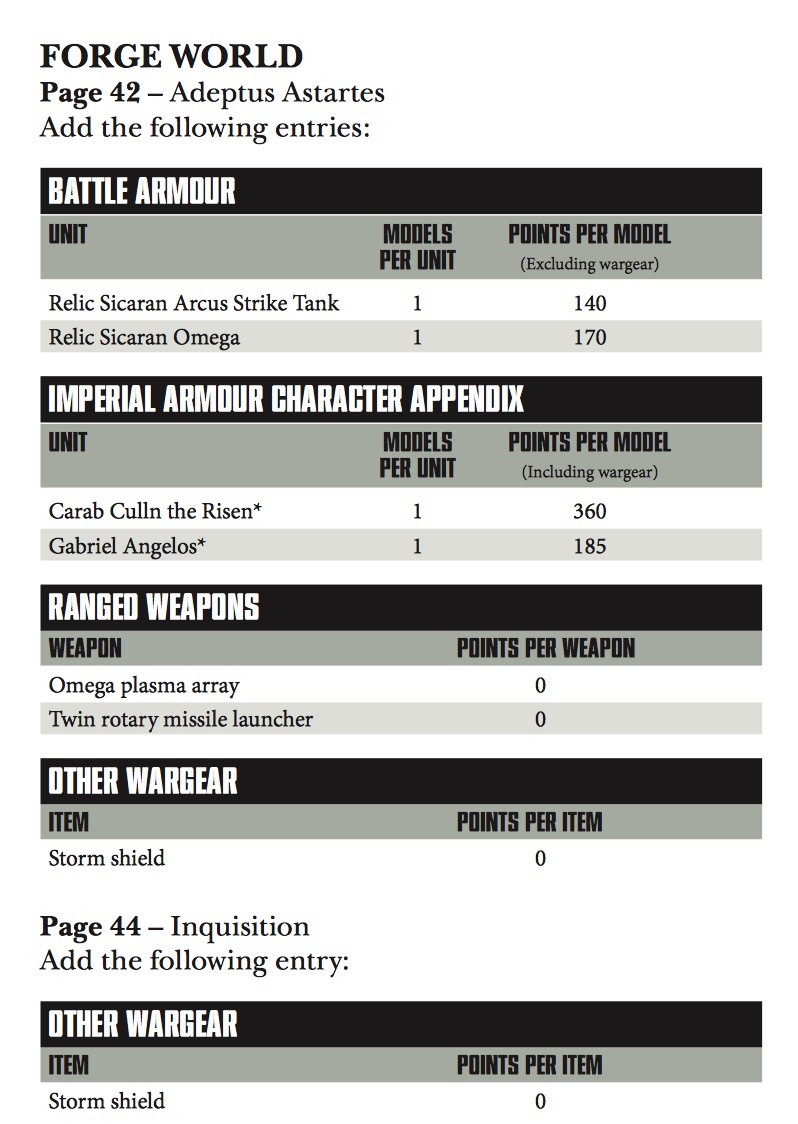 Or adjusting entries.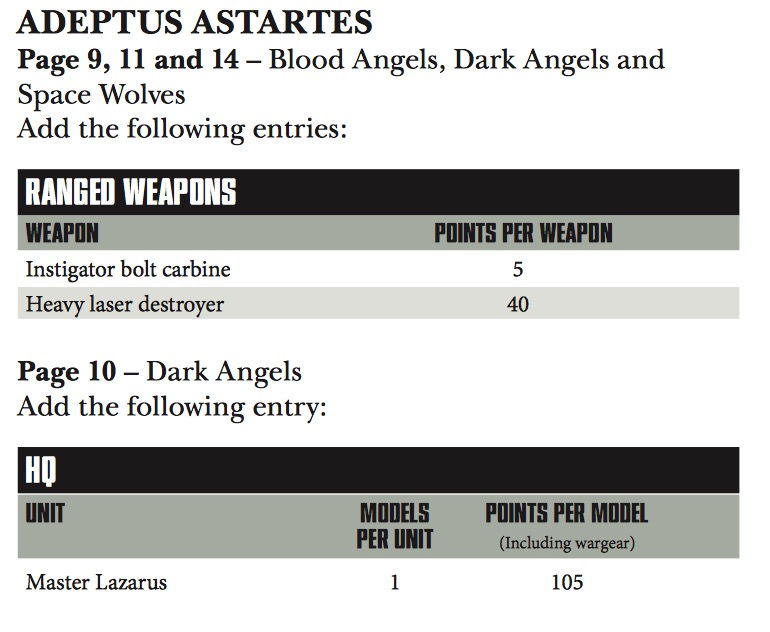 It feels like Chapter Approved 2019 is a lot more polished now, which is great for a book that's already been exactly what the game needed. You can find the full versions of both of these below, check 'em out and see all the changes for yourself.