FFG: Board Games To Play Solo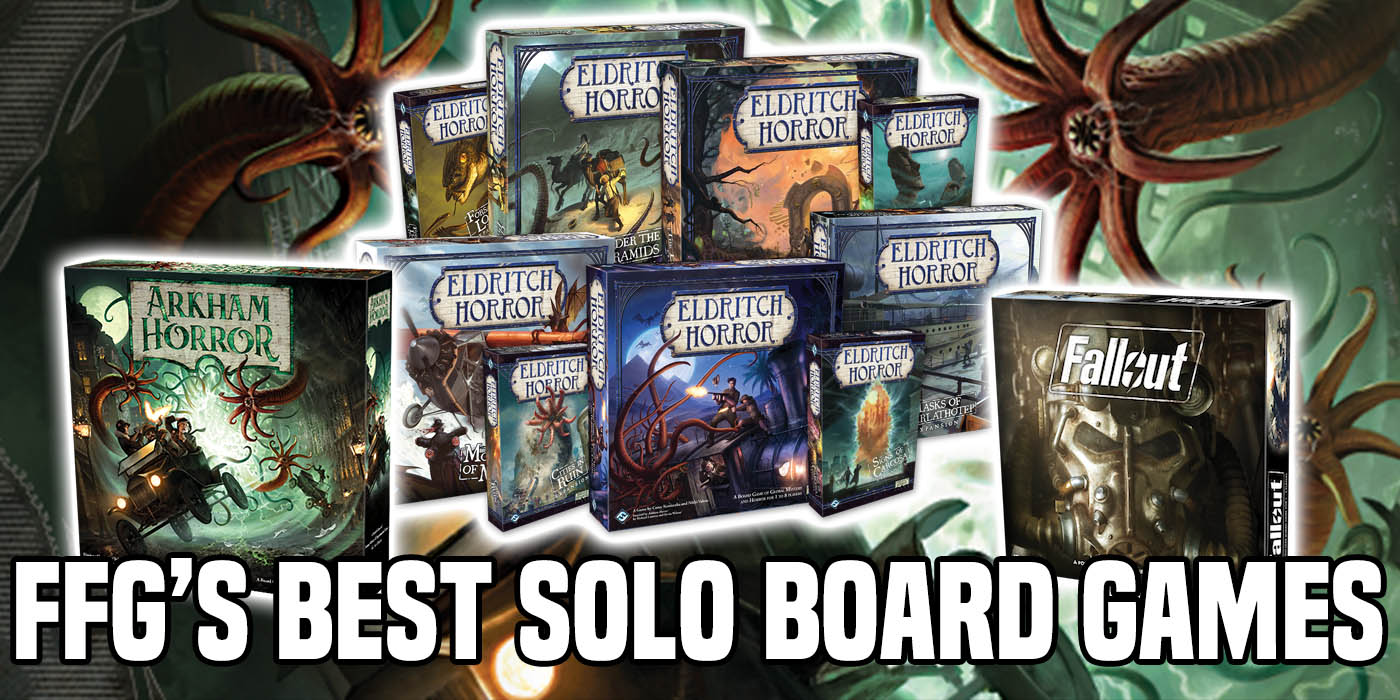 If you're looking for some games to play while you're social distancing then FFG has quite a few to choose from.
Does this pandemic count as existential dread? Are you looking for a few ways to burn-up some time while you sit this one out? Or are you just looking for some different types of entertainment with board games? You're in the right spot. Plus Fantasy Flight Games has quite a few options when it comes to solo board (and card) gaming. Here are some of our favorites.
Arkham Horror: The Card Game
I've been a huge fan of this one personally and have collected every set so far. I like the deck building mechanics, the story-lines that have been developed, and the replayability factor. Yep, these scenarios are actually replayable because they can change depending on well you do and the choices you make. Right now, my play group is playing through the Circle Undone and it's got multiple branching paths. "Hey, you said this was for solo not your play group." Yes – that's fair! But Arkham Horror: The Card Game can also be played as a solo investigator! So build the ultimate solo deck and tackle the mythos!
Mansions of Madness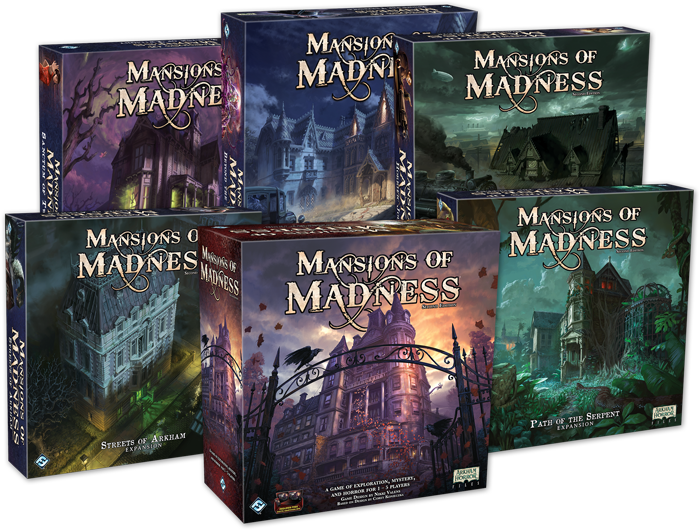 Mansions of Madness (also set in the Arkham Horror setting) is another great game to play solo. It's got an App to assist with the gameplay and it does a fantastic job of integrating the app along with the board game. You will actually need both the board and the app to play which makes it a true hybrid gaming experience – and a ton of fun! If you're looking for a great solo challenge, enter the Mansions of Madness!
The Lord of the Rings: The Card Game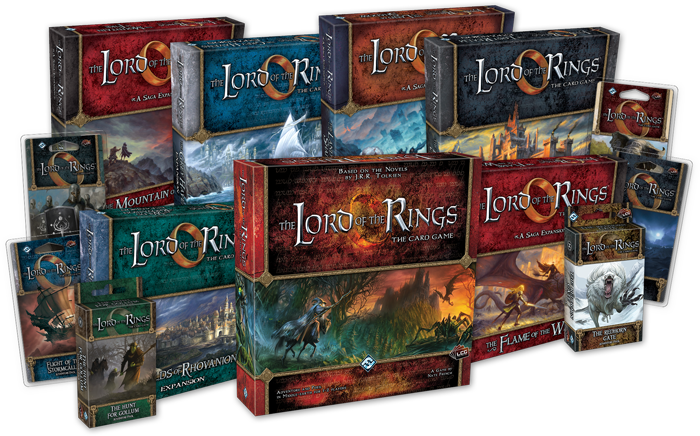 While we cover LoTR:TCG very lightly – mostly just release news – this is one LCG that is worth your time. Similar to Arkham Horror, you build a deck but it's typically designed with 3 heroes instead of just 1 investigator. You then take your deck and try to complete the chapter you're on – and there are LOTS of deluxe expansions out there along with new packs. It's another challenging game that scales well and is also great for solo play!
Descent: Journeys in the Dark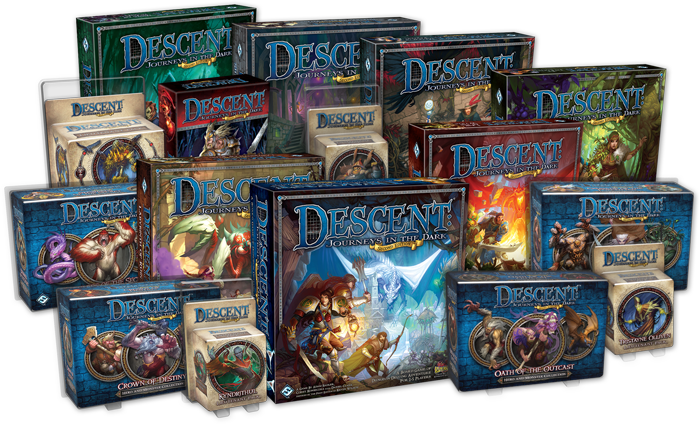 Descent is a great Dungeon Crawling adventure game. With the introduction of the free Road to Legend App, you can play entire campaigns solo! The game has a ton of expansions for hours of fun and if you really want to take it to the next level, you could always paint your own minis. Now that's a time sink!
In Descent, you'll explore the lands of Terrinoth dungeon by dungeon. It uses a cool tile-based map system and the App can handle all the monster placement and GMing for you. Or if you happen to have one other player, you can even play 1v1 as one player can be the GM and the other can play the Adventurers.
Eldritch Horror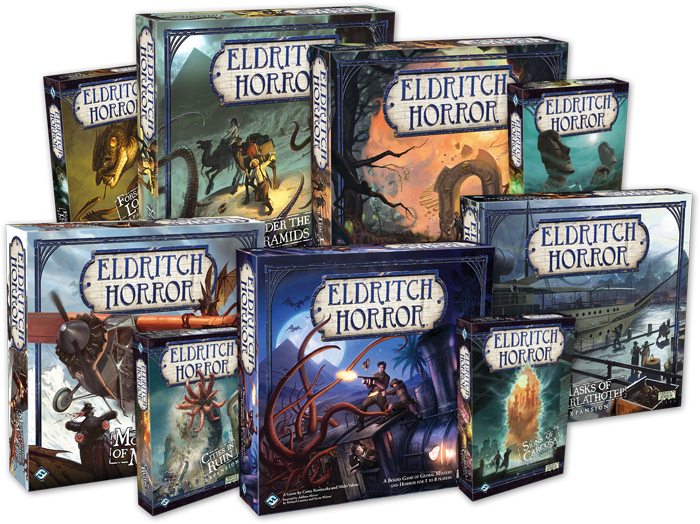 Subscribe to our newsletter!
Get Tabletop, RPG & Pop Culture news delivered directly to your inbox.
Another game set in the Arkham Horror Files universe, this one is a bit more globe-trotting. It has the core game plus eight expansions so there is a TON of content to chew through. Maybe you'll visit the Mountains of Madness or crawl Under the Pyramids of Egypt. Pick your investigator and get ready to face off against the Eldritch Horrors that await!
Arkham Horror: The Board Game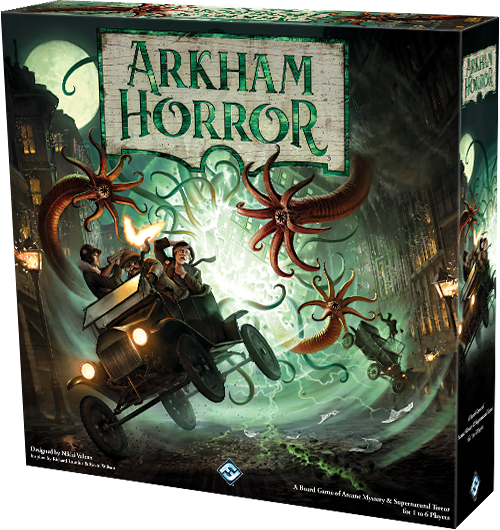 Look, I'm a fan of all things Arkham Horror so I kinda had to include Arkham Horror Third Edition in this list. I love the redesigned map, the updated game design, and the looming sense of dread I have when I play this game. Make no mistake – if you're doing it right, this game is tough. And it's even more challenging if you want to attempt it solo – but it can be done. It has multiple story arcs in the core set to play through, an expansion out, and another on the way. There is room to grow with this one and now is a great time to jump in and face the madness.
Fallout: The Board Game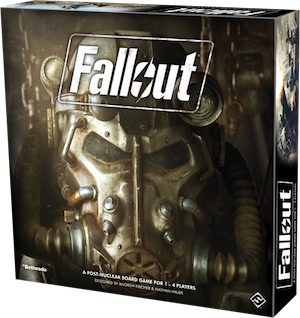 This one is my final pick – Fallout: The Board Game takes you on a post-nuclear adventure through the Wasteland! It's also got a ton of content built right in with a massive mission deck and lots of adventures to go on. Depending on your actions you can even end-up with some very different outcomes and side quests. Every time I've played it, I've had a different experience and that's what I'm looking for in a board game like this. If you're stuck in a shelter (or just at home) this one is great for solo play or with upto 3 other friends.
There are tons of games out there these days with a solo mode – what are some of your favorites?