Games Workshop Bunkers Down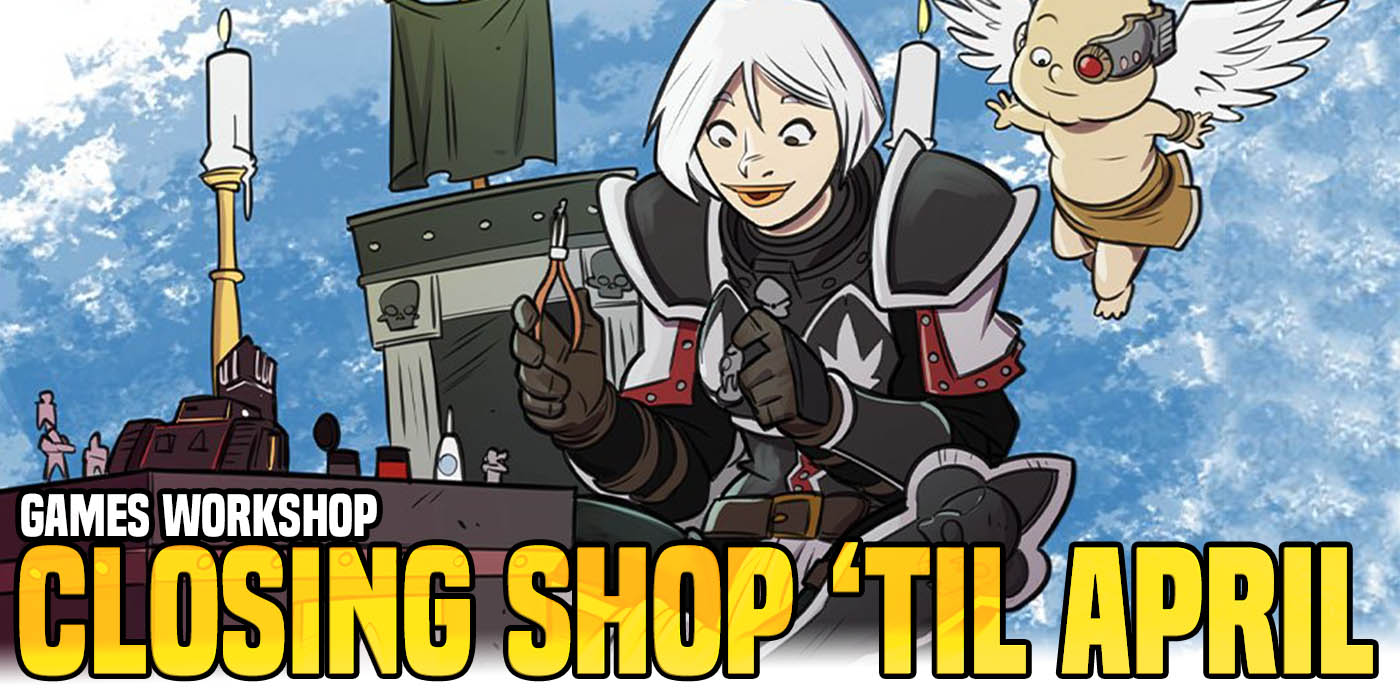 Games Workshop is suspending it's operations until an initial date of April 14th. Time to bunker down.
With the COVID-19 Pandemic, the UK Government has issued some advice and instruction to it's companies and Games Workshop is closing sites around the globe. Here's the latest:
---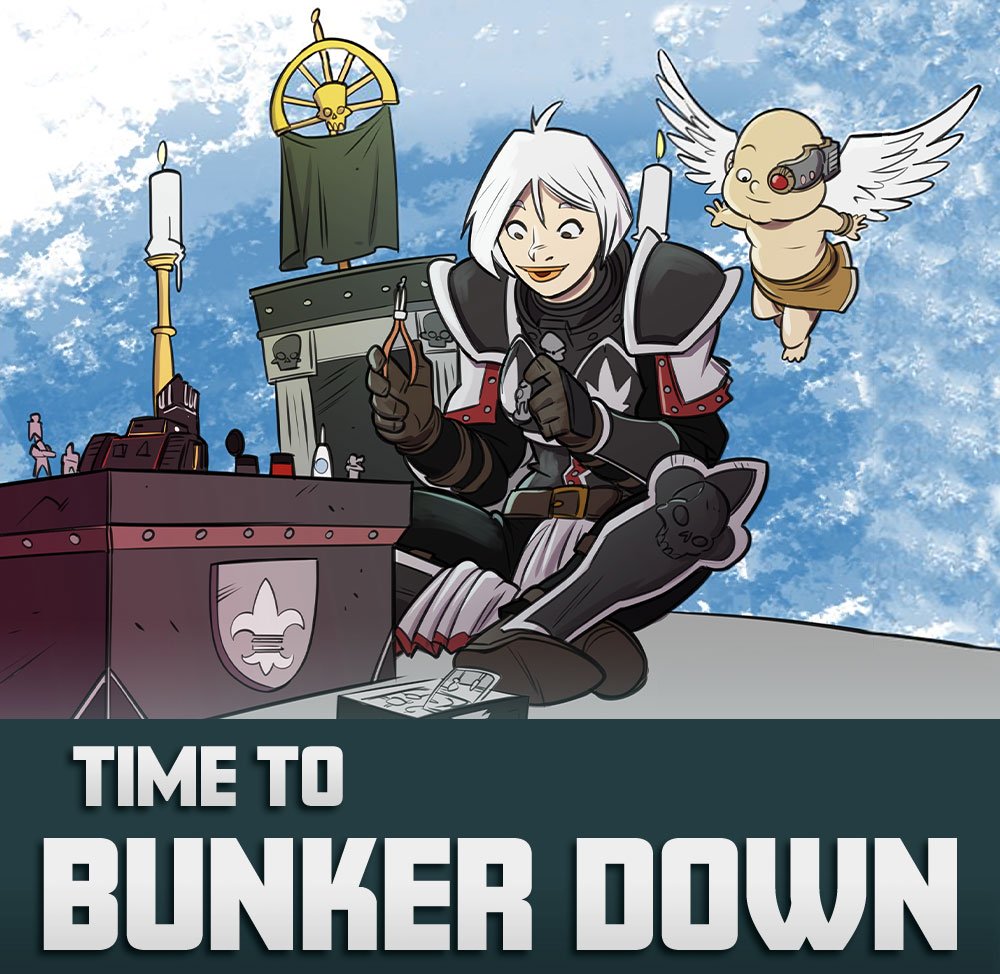 The safety and wellbeing of all our customers and staff are paramount to everyone here at Games Workshop. In response to the developing global situation surrounding the spread of COVID-19, and following the advice and instruction from both the government here in the UK and throughout the world – we are closing Games Workshop sites around the globe.
This means that all our Warhammer and Games Workshop stores will be shut from the 24th March until an initial date of the 14th April. We'll also be closing our factory and distribution centres – so our online stores (Games Workshop, Forge World and Black Library) won't be selling or shipping any physical products during this period either. If you've recently placed an order and are waiting for it to arrive, please give us 48 hours to contact you. If you've still got questions after that, then please drop our Customer Service team a line via email, they'll be valiantly working from home to ensure you're supported over this period.
---
That's the bad news. The good news is that Games Workshop isn't calling it quits on the Warhammer Community site. They are still promising to offer up news, articles and content each day from their own hobby rooms. And they are doing it on Facebook, Instagram, Twitter and Twitch – you can keep up with them with #WarhammerCommunity as well.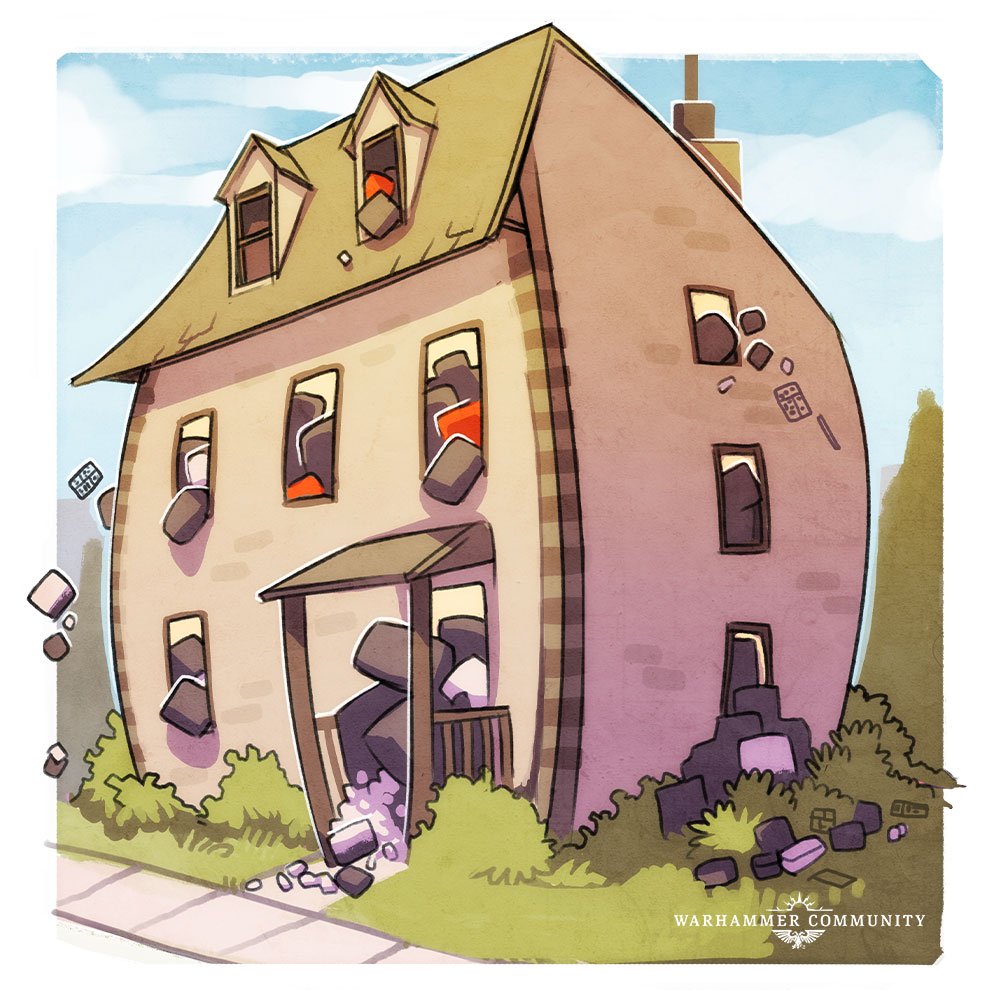 Now is a great time to stay home and work on all those hobby projects you've been putting off. If you've got sprues and boxes bursting from your hobby room, why not join GW and the Warhammer Community Team in tackling all those projects. It's important to stay connected via our shared love of this hobby and share all the cool stuff you're working on. It won't last forever so if you're stuck at home (voluntarily or otherwise) why not make some good use of your time and hobby with GW? I know I have a mound of plastic sprues to chew through…
Games Workshop is closed from 24th March until an initial date of the 14th April – Stay safe and WASH YOUR HANDS!
Subscribe to our newsletter!
Get Tabletop, RPG & Pop Culture news delivered directly to your inbox.