The movie's May 1st release has been cancelled and joins Antlers, Mulan, and New Mutants in release date limbo due to COVID-19 concerns.

As mentioned yesterday, Disney is releasing some of their scheduled digital/streaming movies early on digital. There's a thought that this may be how we'll see several of the theater releases that have been canceled, but I'm betting they'll hold on to them till next year or the fall with the exception of The New Mutants. The movie was supposed to be released in 2018 and, at one point, was going to be released on Hulu. It (and its fans) has been dragged around so much it may be better to release it on VOD – give folks something new that they've been looking forward to for a couple of years to watch at home.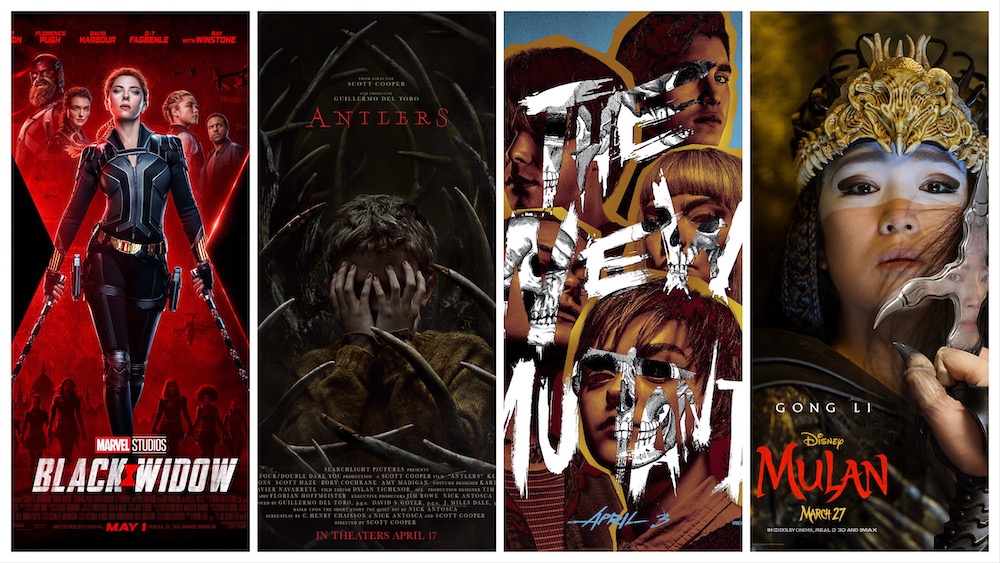 With many theater chains closing after cities restrict how many people can gather at once, I'm not entirely sure there will be theaters to release into even if they didn't postpone. AMC is expecting a "six to twelve week" closure. If that's accurate these movies may end up postponing or releasing digitally:
Saint Maud (April 3)
My Spy (April 17)
Promising Young Woman (April 17)
Antebellum (April 24)
The Woman in the Window (May 15)
The Green Knight (May 29)
Wonder Woman 1984 (June 5)
Candyman (June 12)
Top Gun: Maverick (June 24)
As I've mentioned before, I'll be keeping an eye out for changes made in the schedule as sequestering and shut downs continue. In the mean time, if you were looking forward to Black Widow I have some suggestions that are on VOD and streaming that you can check out now.