Geekery: Bruce Willis Fights Two Desperate Home Intruders in 'Survive the Night'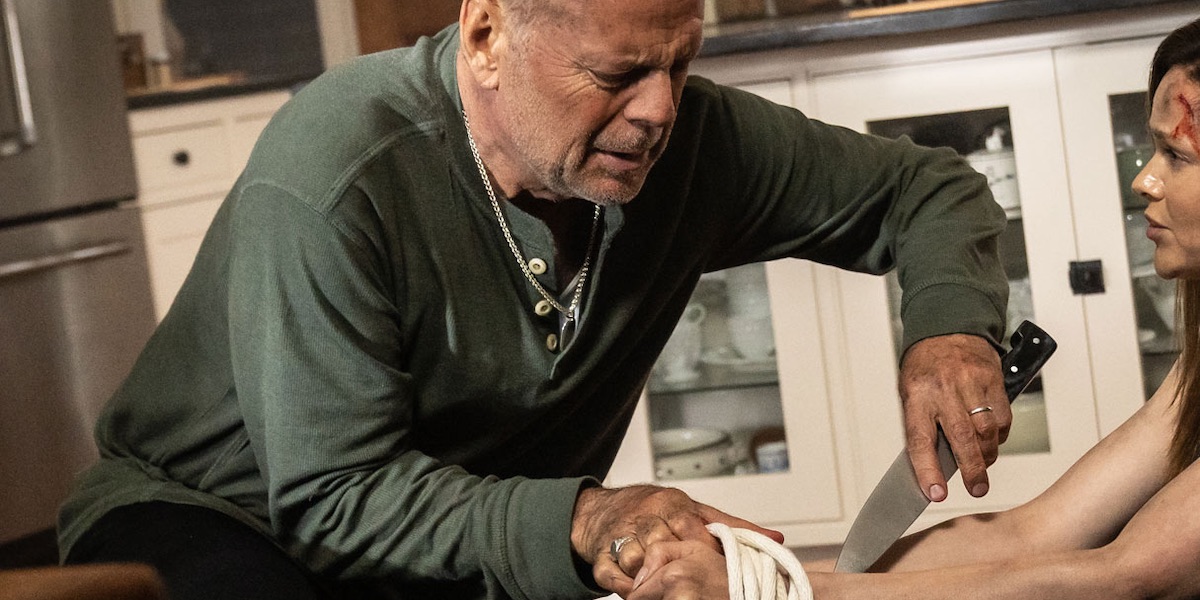 This Last House on the Left like movie features Bruce Willis doing what he does best: fighting bad guys when the odds are against him.
Looks predictable, but I'm fine with that. Watching Bruce take on criminals by being clever and willing to land some heavy punches is usually a good time.
"After his brother Mathias is mortally wounded in a botched robbery, Jamie stalks trauma doctor Rich from the hospital to his home. Jamie proceeds to hold Rich's wife and daughter hostage as he orders Rich to operate on his brother. This doesn't sit well with Rich who teams up with his estranged father, Frank, to ensure his family's safety."
The cast is lead by Bruce Willis and Chad Michael Murray, and includes Tyler Jon Olson, Shea Buckner, Lydia Hull. It's directed by Matt Eskandari (12 Feet Deep, Victim). Survive the Night  will be available on digital on May 22nd.