Goatboy's 40K: Chaos Possessed Bomb Loves Slaanesh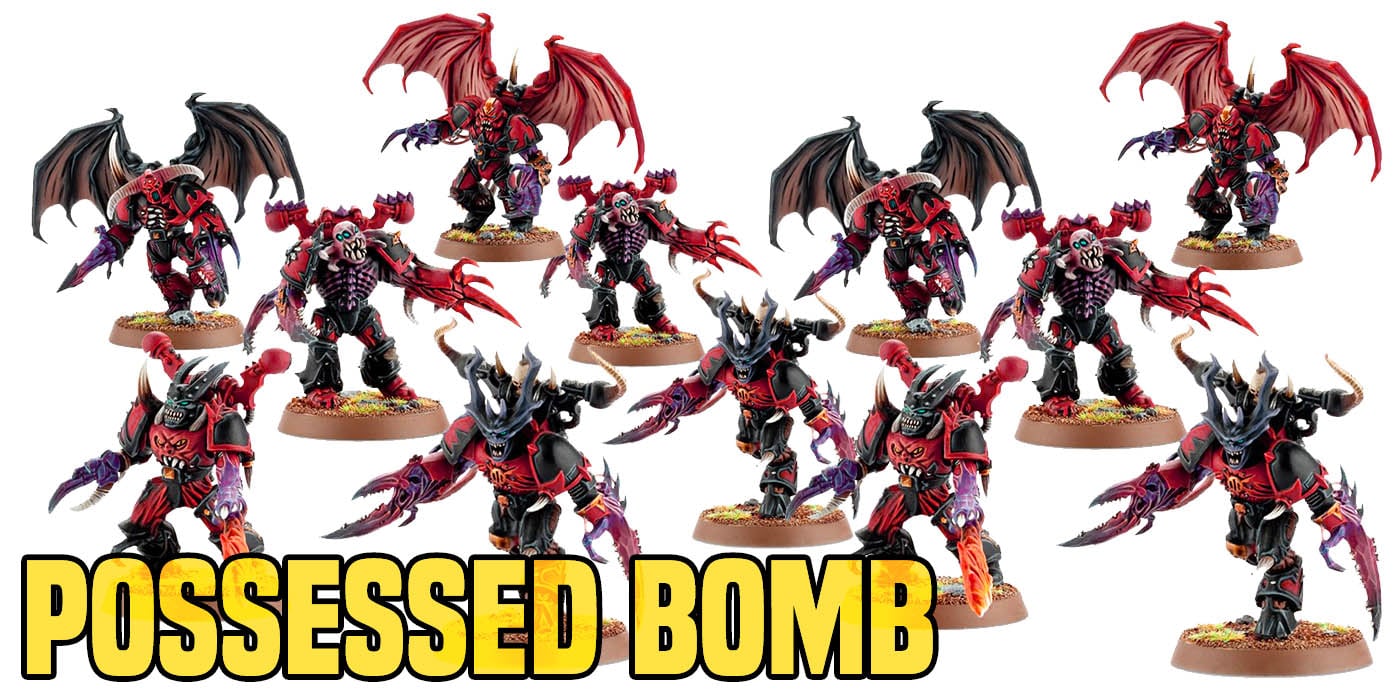 Goatboy here with the latest ideas on using a Chaos CSm-Daemon Possessed Bomb in the new meta 40K.
Goatboy here and with Grey Knights coming out the Possessed bomb took a nice hit to the face.  I still think it is usable you just have to shift how you play it.  Instead of making an unkillable unit you need to look at making a very oppressive set of an army that is designed to be fast, do a lot of damage when it hits, and force the opponent onto their back foot.  With that in mind lets throw out some units and points and see what I am thinking about for the future of Possessed bomb players.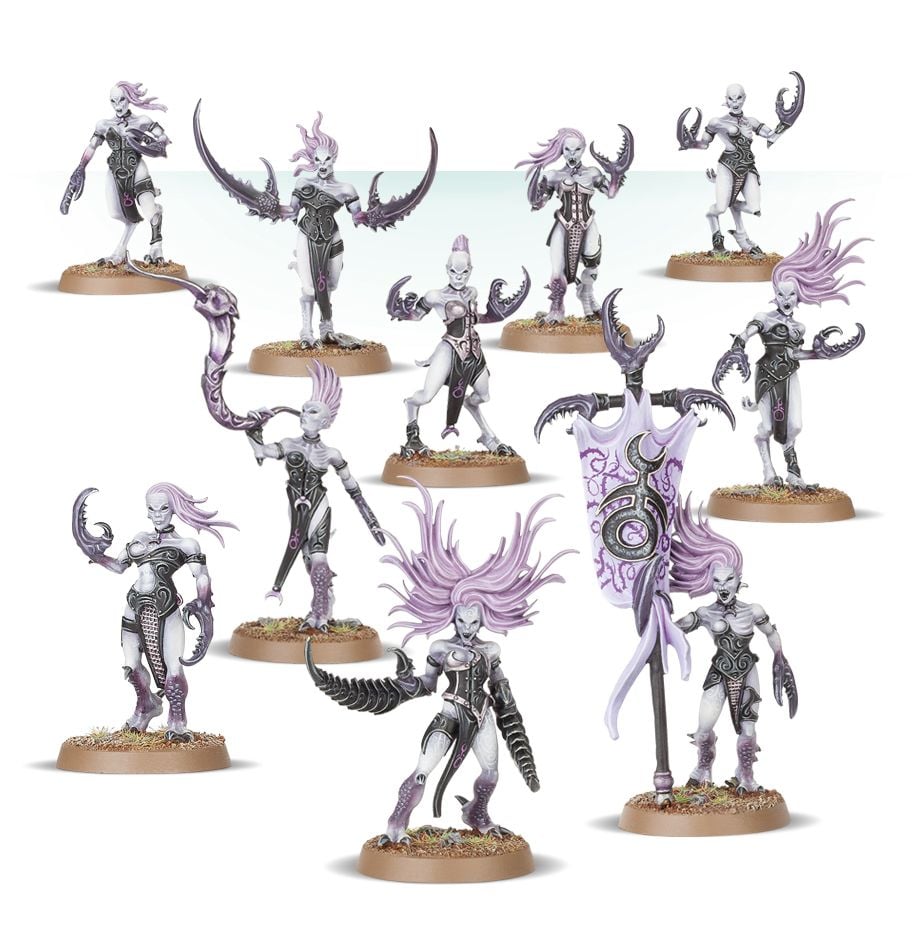 First of all – I am one of those nutty people that had 120 Daemonettes for an army at one point.  This is always sitting there, staring at me from different boxes, and begging me to play it at some point.  I get so tempted because they are so fast but until this whole new Daemon Engine book comes out they might just have to stay resting.  This just means I can get another 20 possessed built and painted to create this weird army of monsters I call – Double Possessed Fists of Fury!
Double Possessed Fists of Fury – Version 1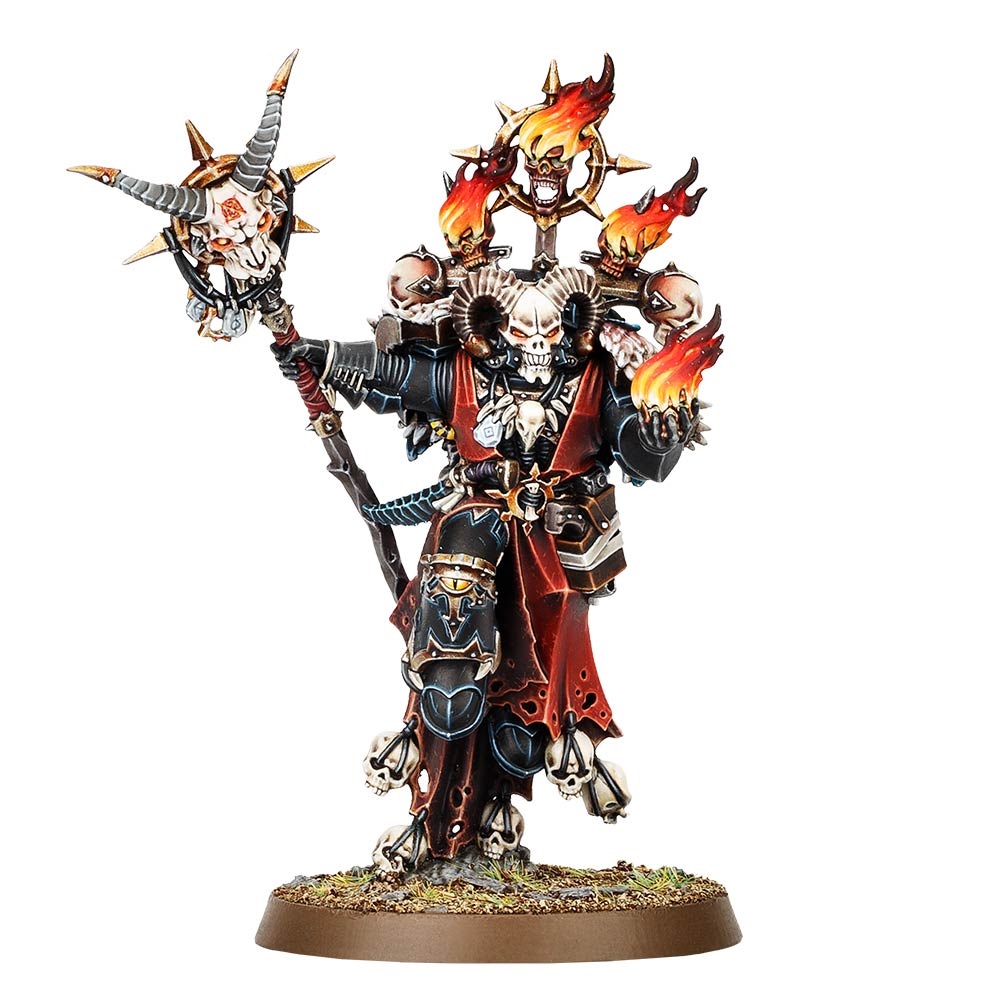 Alpha Legion Battalion – +5CP
Specialist Detachment – Daemonkin Ritualists – 1CP
-HQ-
Master of Possession – Mark of Slaanesh – Specialist Warlord – True Shepard – 88pts
Sorcerer w/Jump Pack – Mark of Slaanesh, Force Stave – 116pts
Daemon Prince W/Wings – Mark of Slaanesh, Malefic Talons X 2 – Relic – Rapturous Talons – 165pts
-Elites-
Greater Possessed X 2 – Mark of Slaanesh – 120pts
Possessed X 20 – Mark of Slaanesh – 340pts
Possessed X 20 – Mark of Slaanesh – 340pts
-Troops-
Cultists X 10 – Mark of Slaanesh – 40pts
Cultists X 10 – Mark of Slaanesh – 40pts
Cultists X 10 – Mark of Slaanesh – 40pts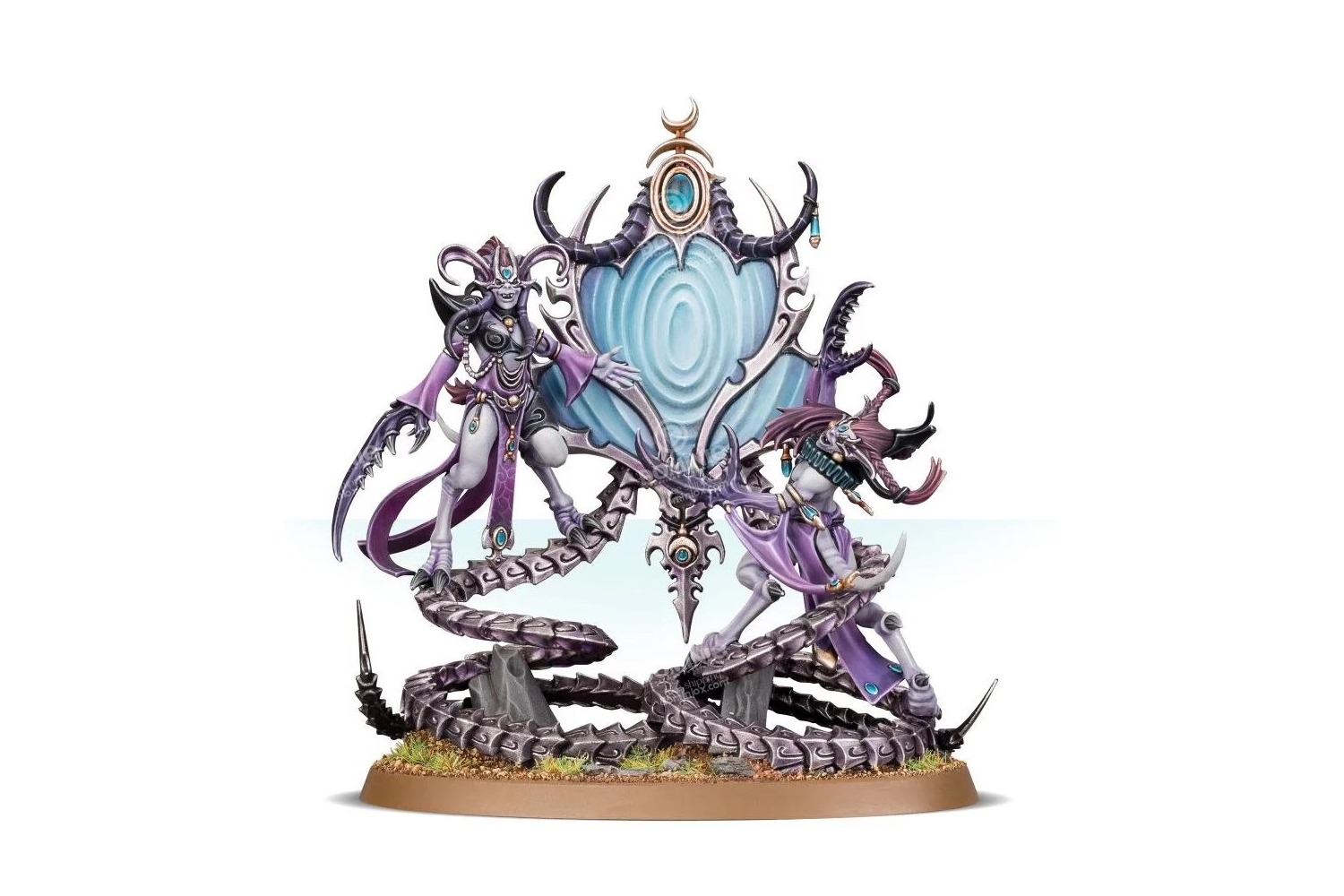 Daemon Battalion – Slaanesh +5 CP
-HQ-
The Contorted Epitome – 195pts
Herald of Slaanesh – 50pts
Subscribe to our newsletter!
Get Tabletop, RPG & Pop Culture news delivered directly to your inbox.
-Troops-
Daemonettes X 30 – Daemonic Icon, Instrument of Chaos – 205pts
Daemonettes X 29 – Daemonic Icon, Instrument of Chaos – 199pts
Daemonettes X 10 – 60pts
PTS – 1998 CP – +12

Infernal Tactics
As you can tell this army is all about moving as fast as you can towards your opponent.  You have a few tricks with moving some Possessed before the first turn begins mixed with some protection options.  You can also throw one into deep strike real quick during the first turn and get moving.  You could throw on an extra Warlord Trait to get some fun movement things down as you reposition your army.  Theres just a ton of weird options you could do.  I also thought about changing it all to Flawless host and really get game going with some weird interactions, take a Dark Apostle, and see if we can start stacking a ton of hits and other fun stuff.  Lots of weird ideas on this one and has me thinking – man I need more possessed or another neat conversion idea for them.
The Daemonettes can be thrown in front as Smite bait that can also do a number if they get there.  Stacking weird interactions with going first and then trying to keep things stuck are some powerful options in the build.  Plus you are just moving, advance, and see if you can charge turn after turn without needing to go into the shooting phase.  Next week will sit down with an Iron Hand foot list to think about in the upcoming ITC season bar some crazy nonsense coming in the Psychic Awakening.
Death to the False Emperor!