Mantic: League of Infamy Late Pledges Now Available

If you missed the Kickstarter deadline for this nefarious dungeon crawler, no worries! Late pledges are open and they'll save you a bundle.
League of Infamy has great design team (Sophie Williams and James M. Hewitt – the team behind Hellboy: The Board Game) and fantastic PVC plastic minis. Gameplay is semi-coperative – you're aiming to rise in the ranks and stash as much loot as you can, but you're going to need a little help from your fellow villains to get there. You'll might the chance to shoot an elf in the face with a fireball, loot a Halfling's lunch, and steal from everyone under the sun. Be as bad as you want to be…
Fed up of always being the dungeon master? The Unseen Keep Master provides an artificial nemesis for you to play against. Up to four players can all take on the role of a Villain, as they go up against the goody-goody elves, fishy Trident Realm or hungry Halflings.
Each of the scenarios can be replayed time and time again. No missions will ever be the same, thanks to the Keep Deck, which randomly generates special actions for the Keeper, the Chamber Cards, which randomly generate the contents of rooms and the huge range of playable Villains.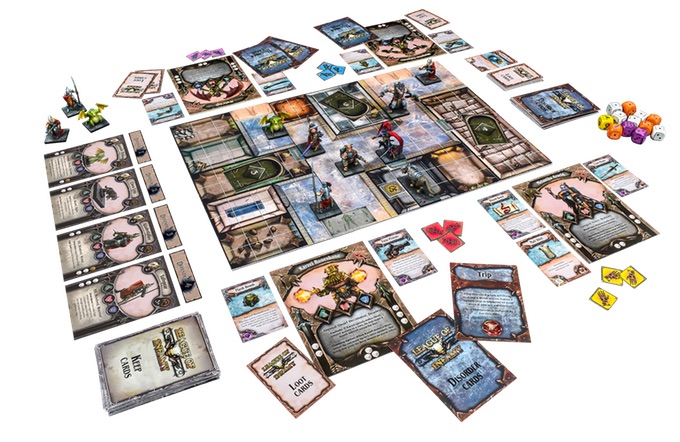 Plus, as the dungeon master (aka Keep Master) learns how to play the game, they'll be able to customise their dungeon layout with extra defences or choose any of the available Defenders in their arsenal. Want to team up the elves with The Herd? Go for it! What about adding some Trident Realm Placoderms to your squad. Not a problem! Each of the scenarios can be played multiple times with very different results.
During a campaign your Villain will learn amazing new abilities and discover new weapons or armour. Each of the Villains has a special keyword that allows them to learn certain skills and abilities. Choose your new upgrades as you earn XP during a campaign and carve a villainous path for your chosen character.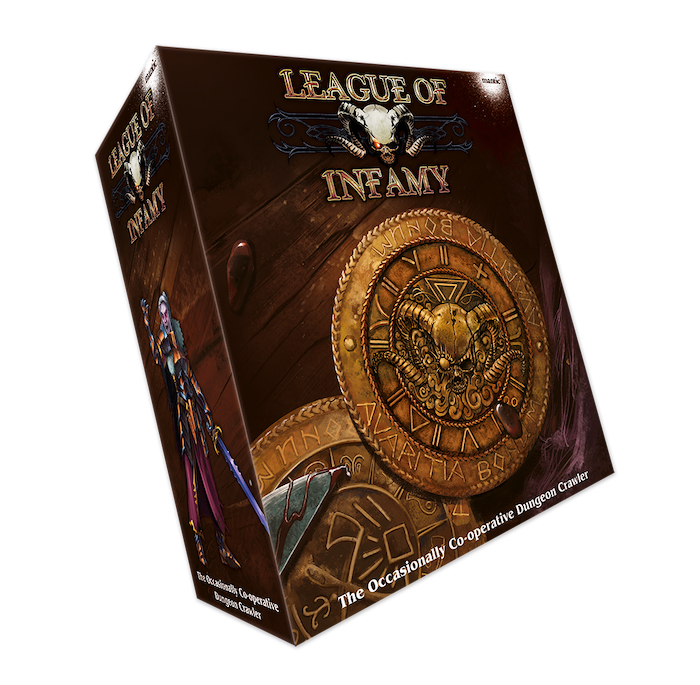 Subscribe to our newsletter!
Get Tabletop, RPG & Pop Culture news delivered directly to your inbox.