RPG Community Spotlight: Spring Break – Fanart Friday Edition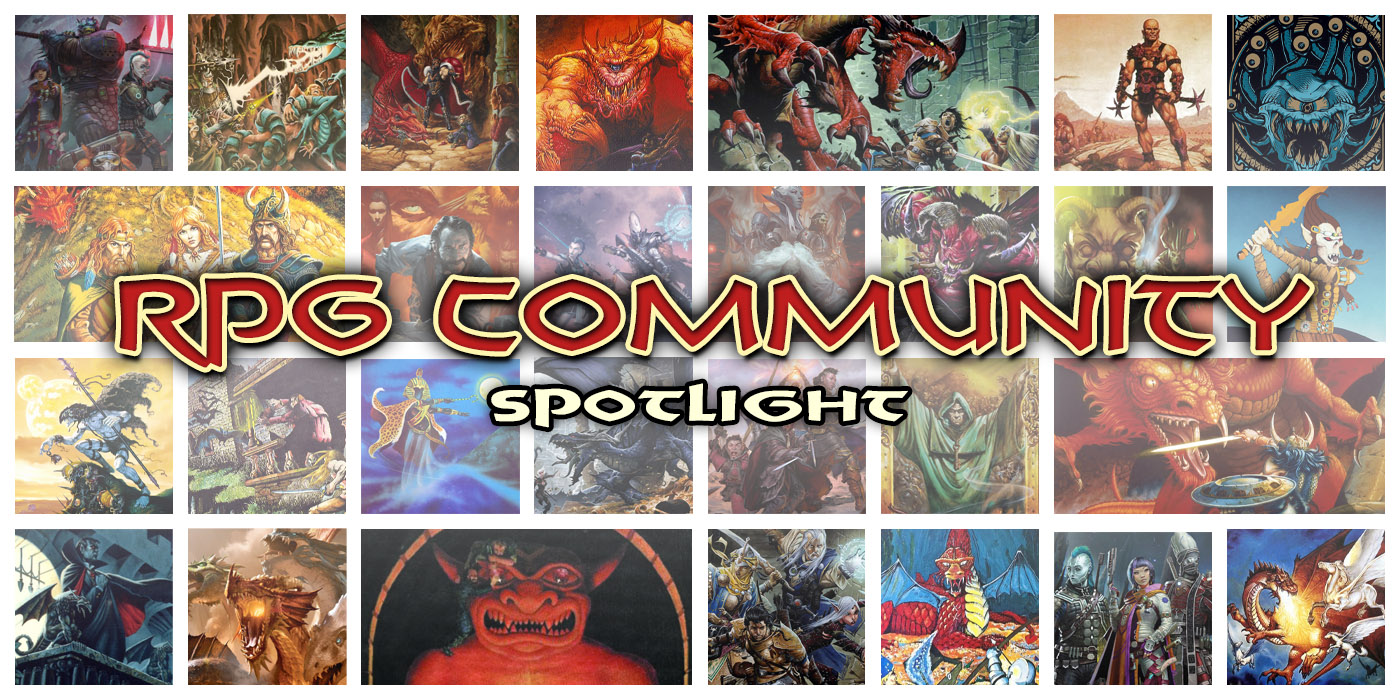 We might all be staying indoors, but these adventurers are getting ready for some fun in the sun. Come and see what the community is up to.
If Spring Break is about anything, it's about: awesome pixel art. Here's a whole host of headshots that are pixelated, animated, and ready for adventure.
A big bundle of #dnd #pathfinder #pf2e headshots done for the game I'm running. Lots and lots of NPCs. @BigBabooney @shamefuldrew @p_reavz @CyborgNachte @gatsdoodles in the top row. This hexcrawler will be nothing but #pixelart . A good work out for me to try improving my skills! pic.twitter.com/9ucTdoCink

— E.W. Schneider (@EWSchneiderArts) March 12, 2020
If you've ever wondered what your cats get up to while you're away on vacation, u/FrostDragonDesigns has some ideas:
[OC] [Art] I am drawing the thirteen official 5e classes as black cats, here is the Artificer! from DnD
Sometimes you want to get out to nature and really get away from it all. This gorgeous wood elf swamp druid by u/gnomele reminds you that nature comes in many different forms.
Subscribe to our newsletter!
Get Tabletop, RPG & Pop Culture news delivered directly to your inbox.
[OC] [Art] Meet Naiad, my Wood Elf Druid, and protector of the Swamp! from DnD
We've all been there–your spring break coincides with a full moon and things get a little wild, as they do for Ehra. Check out the detail captured between all three forms, it's simply incredible.
Reviving my good gal Ehra 🐺 #dnd pic.twitter.com/qJPBkEVMnn

— 🌾🌻 sweaty&upsety🌻🌾 (@sweatyandupsety) March 7, 2020
Vine might be gone, but it will forever live on in our hearts–and in incredible D&D posts like this kobold ready to play some sports:
Uh oh, looks like the kobold got into the components pouch AGAIN… #DnD pic.twitter.com/UbSyQNzYlU

— Boo Rad13y @ MAGFEST (@Boo_Rad13y) March 7, 2020
It wouldn't be Fanart Friday if we didn't feature at least one Tiefling. Here's one, enjoying a beach episode:
beach episode!! (she can't swim)#dnd #neonarcanum #tiefling #sorcerer pic.twitter.com/ep8ksL0Y7g

— snooze 🌻professional wifeguy (@justsnooze) September 1, 2019
And speaking of beach episodes–here's another one for you:
Here they are! My #DnD character Sylvain, voted by my patrons in June, and since the summer heat is on, I decided to go with a beach picture!
To see the step by step progress and timelapse, check out my Patreon!https://t.co/XmA470Rh41 pic.twitter.com/OlPj9cEdN7

— bay 🌙 @ project: catboy wardrobe (@baydews) July 28, 2019
Boy that whole beach episode trope has really taken off in tabletop games–do you have beach episodes in your campaigns?
Just some boys talking about feelings at the beach. Iamus (orange tiefling) belongs to @partialspacekid #dnd #dndart #DnDcharacter #illustration pic.twitter.com/k2kzN27SUo

— Sissi Kryn friend 🌌✨C0MMS OPEN (@Sissiarte) March 11, 2020
Everyone has fun in the sun–er, moon:
I'm missing my D&D campaign this week to hang out with my fam, so my bard will get to have some much-needed, introspective beach time. #dnd #digitalart #illustration #oc pic.twitter.com/u8y55RGLcX

— Rancid @out here (@RancidArts) February 29, 2020
These dice are incredible–look at the shadowy grey. Sure they're a little hard to read, depending on your tabletop, but those little gold flecks, the smoky texture, just the thing for when you're in the Shadowfell.
GIVEAWAY✨THE TERROR, in grey! To be inked in winner's choice. Ends March 22.

To enter:
1. Follow me
2. RT
3. Comment what class you relate to for a bonus entry!
✨ Head over to IG for a 3rd bonus entry: https://t.co/yqKkVOpH8E#dnd #ttrpg #dice #handmadedice pic.twitter.com/1F42heuB4j

— Everything Dice @ ALA 2256 🎲✨️ (@EVERYTHINGDICE) March 8, 2020
Have a great weekend folks!
If you saw something you liked, be sure to follow the artist on Instagram, Twitter, or Facebook. Want to share what you're working on? Drop it in the comments – we'd love to see what you're creating.