D&D: Eberron Goes Gold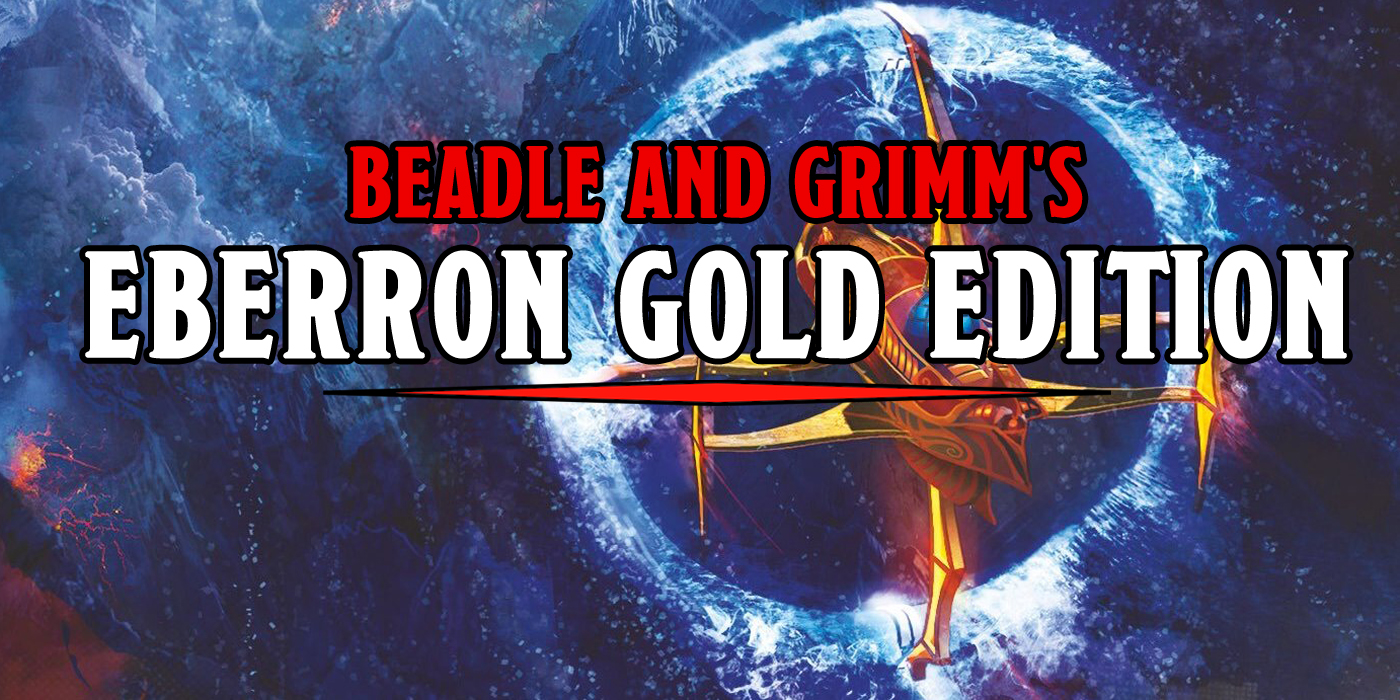 Beadle & Grimm's luxury collector's edition of Eberron: Rising from the Last War is worth its weight in gold, as long as it only weighs 4.8 grams.
Remember Matt Lillard? The  very same actor who was in both Hackers and Without a Paddle, which are about as far apart as two movies can possibly get. When he's not being memed as an eldritch god taking the form of a cowardly stoner with a hungry dog straight out of 2002's live-action Scooby-Doo movie, he's also the co-founder of Beadle and Grimm's, the company that brings immersive collector's editions of D&D modules and books that come complete with pre-printed handouts and luxurious props that add to the immersion of any game.
Which I suppose he's doing even when he's still being memed. But you get the idea. Beadle and Grimm's makes big elaborate collector sets for your favorite D&D books, as long as your favorite books are Waterdeep: Dragon Heist, Sinister Secrets of Saltmarsh, Baldur's Gate: Descent into Avernus, and most recently Eberron: Rising from the Last War. All of these come with collector's items that have been approved by the only man to be in both 13 Ghosts and Scooby-Doo but not the 13 Ghosts of Scooby-Doo.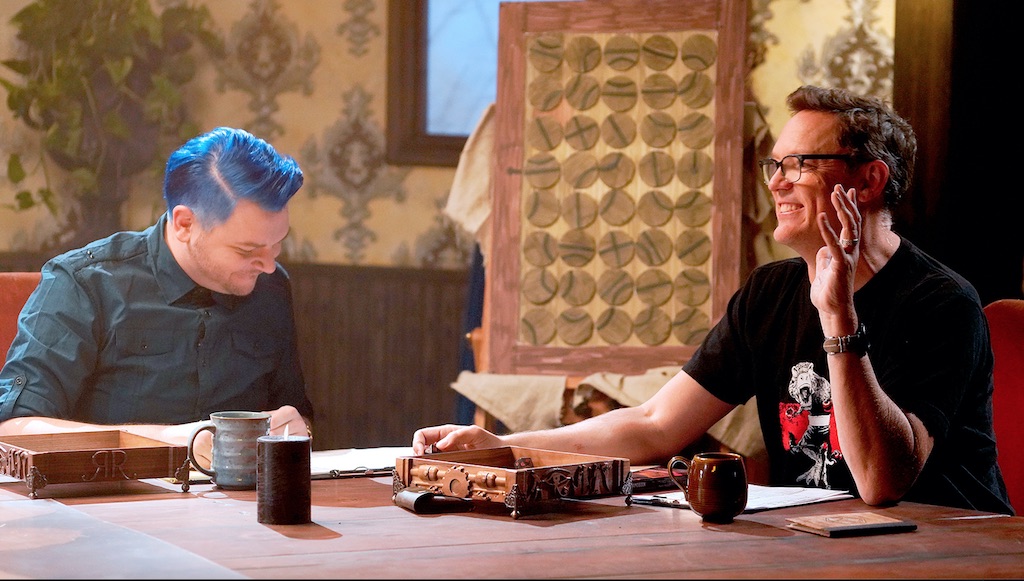 Today we're taking a look at what you'll find in the new Gold Edition of Eberron: Rising from the Last War.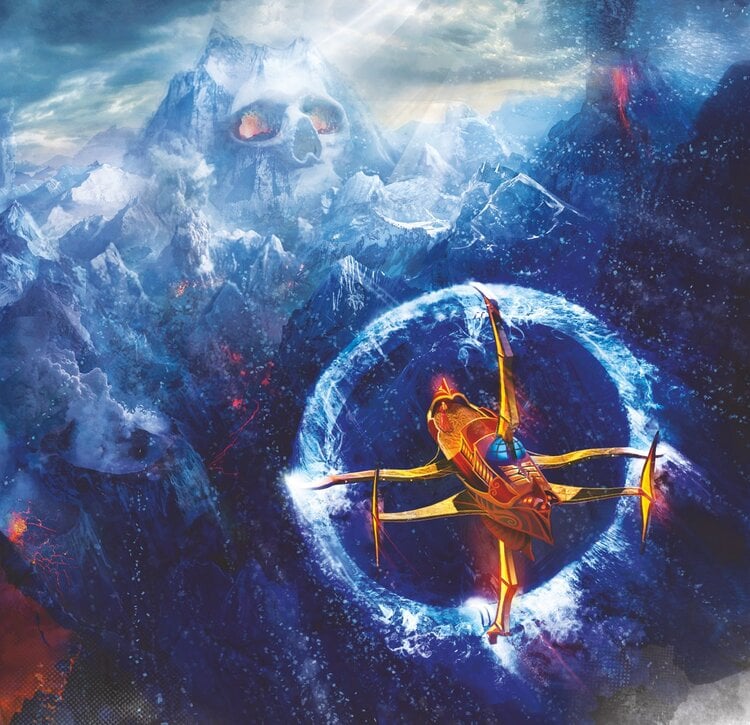 Eberron: Rising from the Last War – Gold Edition brings a balance between the Silver and Platinum editions. One of the biggest offerings in this box is a set of Battle Maps, which come in eight different flavors: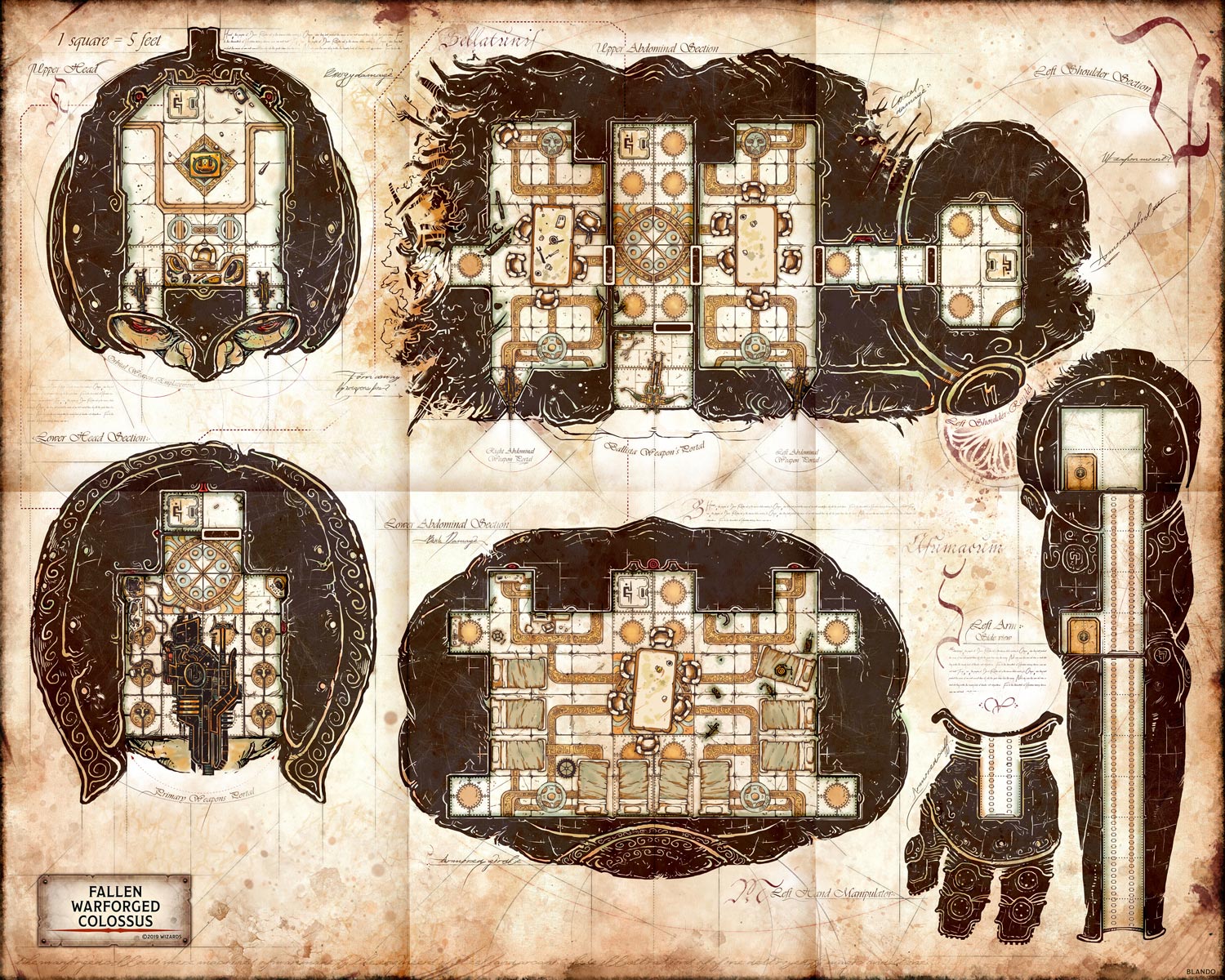 Battles done right. We provide kick ass battle maps for your biggest fights, and the most epic moments of the adventure.

Lightning Rail Terminus – 2 large maps

Lightning Rail Train – 1 large map

Subscribe to our newsletter!

Get Tabletop, RPG & Pop Culture news delivered directly to your inbox.

Skycoach – 1/2 map

Alley Brawl – 1/2 map

Fallen Colossus – 1 large map

Airship – 1 large map

Sharn Skybridge – 1 large map

Q'Barra Jungle – 1 large map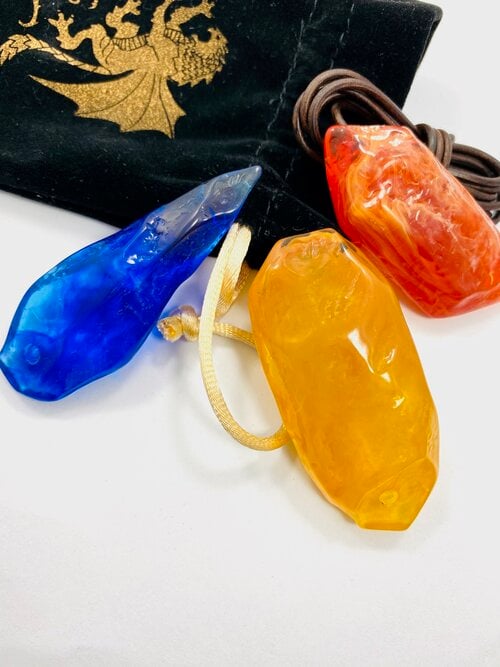 You'll also find different tokens, including actual feather tokens and Dragonshards, taken straight from the book.
Feather Token: You'd be foolish to walk the bridges of Sharn without one of these. Hand this to your players when they receive their first.

Dragonshards: Hand to your players upon claiming one. They also have a small hole in one end in case you or your players want to string a necklace strap through.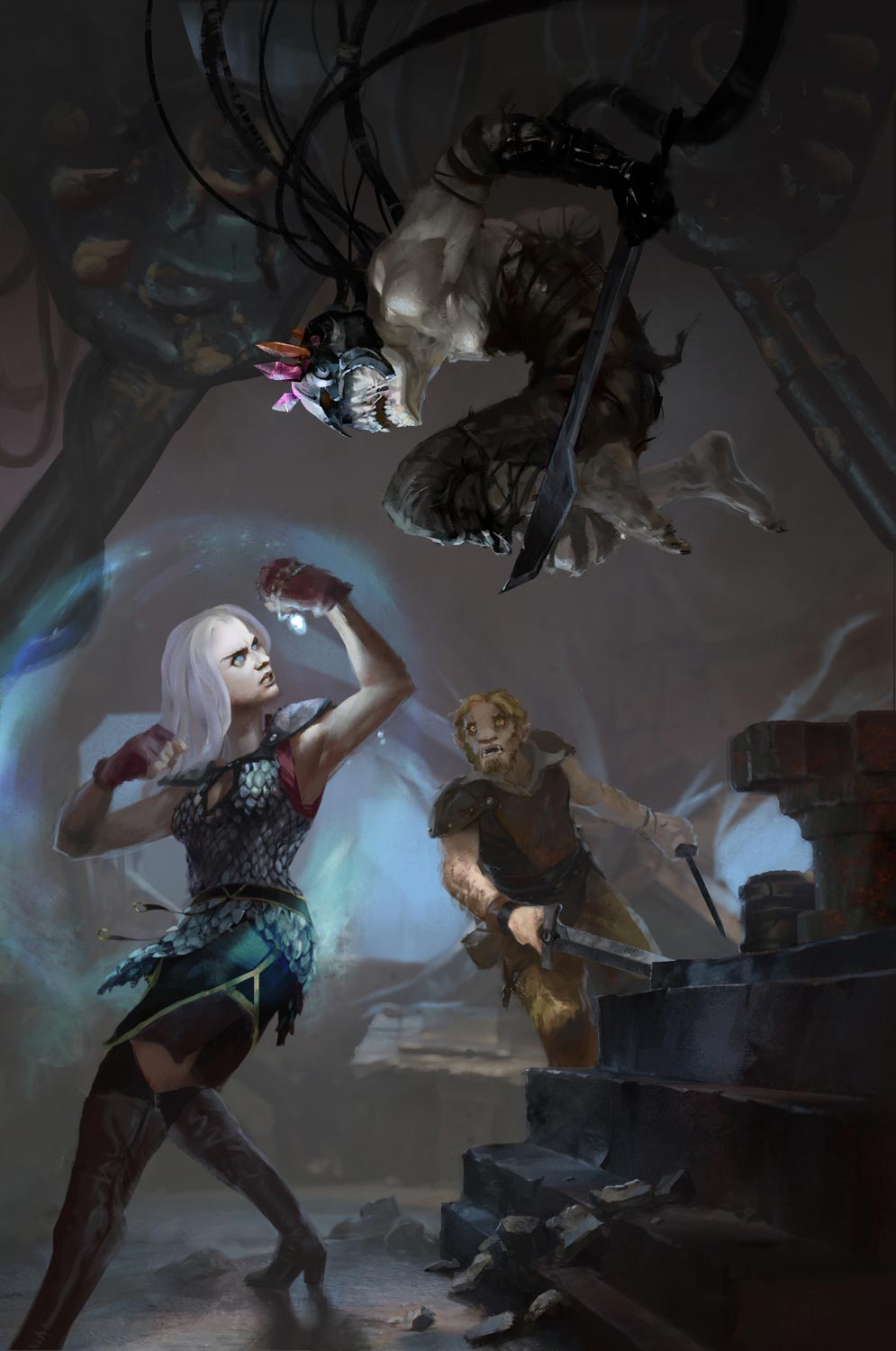 You'll also find a collection of in-world handouts, which are ready to go accessories you can just give to your players. Don't just tell them they signed a terrible contract, hand it to them. Eberron Gold Edition has a few different goodies, including some sample Broadsheets (Eberron's newspapers), Patron Letters (introductory letters from various patrons), a note from one of the characters in the included adventure, and a primer of the planes.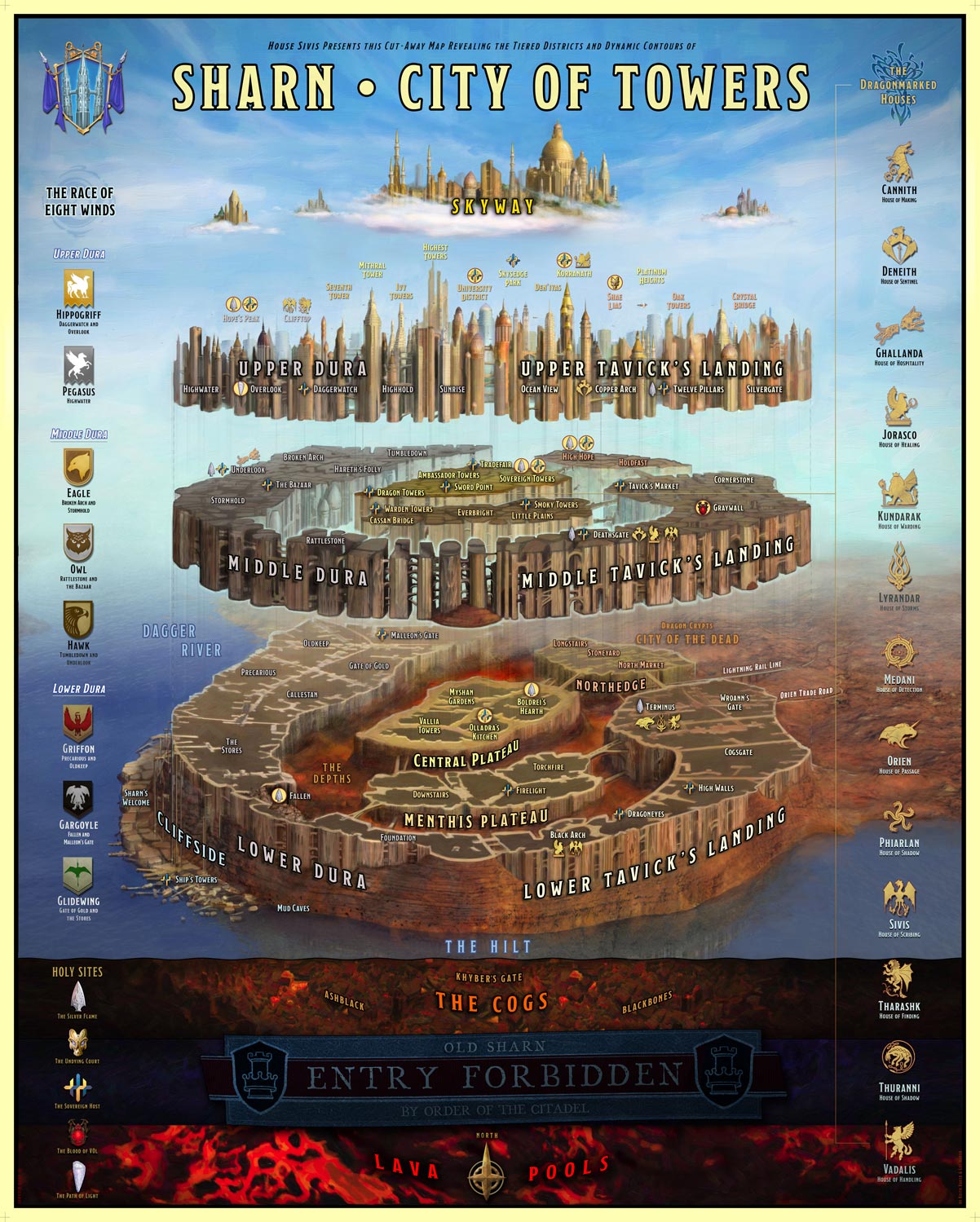 In addition to the new maps and accessories are bonus encounters. These are custom designed Eberron encounters designed to play with the battle maps and other accessories included in the box.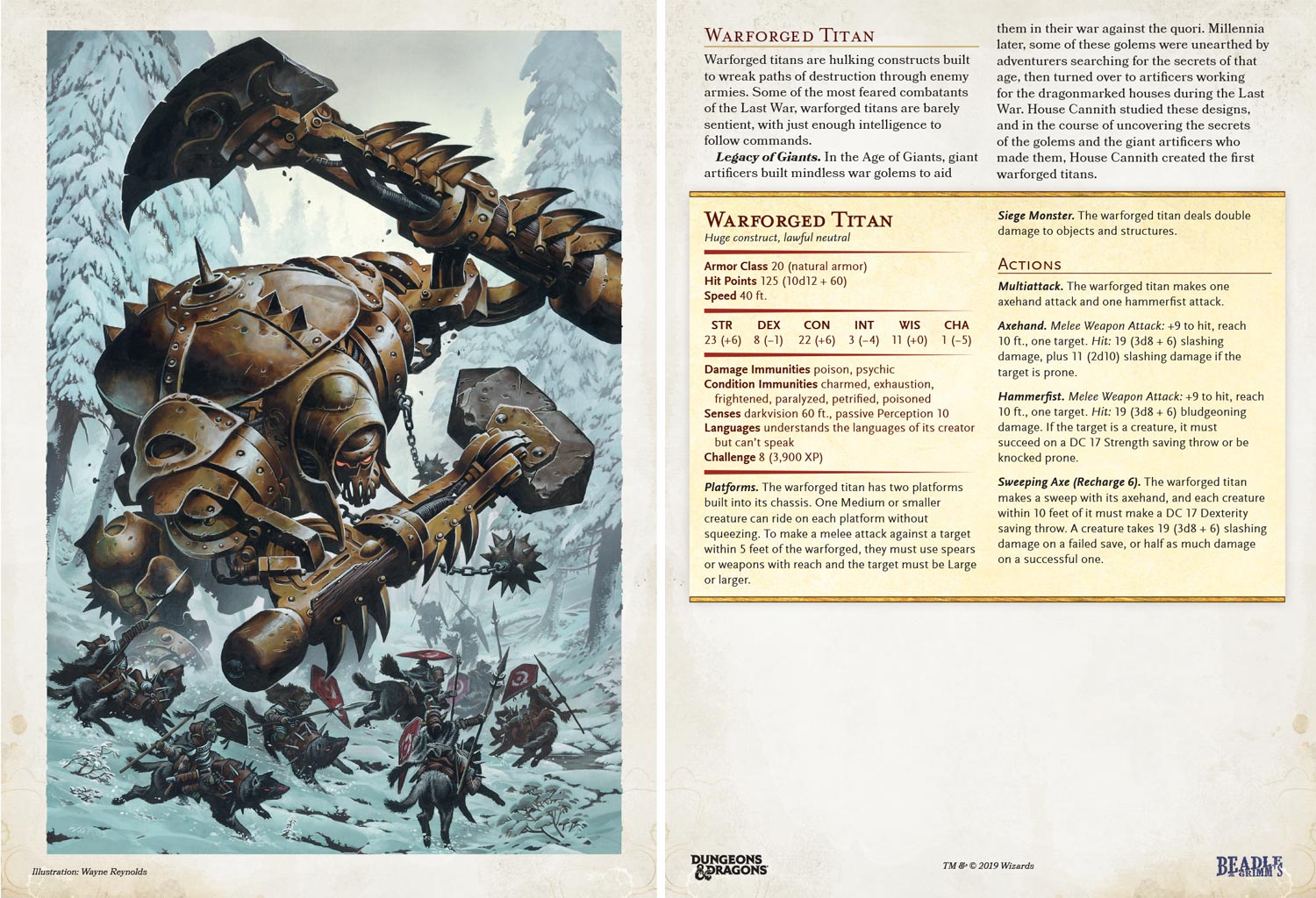 Throw in a couple of Campaign setting maps, and you've got yourself a boxed set. But because it's the gold edition, here's the rest of what you'll get.
Designed to rest on the top of your DM screen, these Eberron-specific encounter cards have artwork on the front and DM info on the back. Your players get to see who is double-crossing them with while you have easy access to important stats and role-playing information

This custom DM screen includes artwork curated specifically for this Gold Edition by Titus Lunter and Suzanne Helmigh on the outside and tables and content you need to immerse your players in the world of Eberron on the inside.

Hand crafted PCs that could only be found in Eberron. Allow your group to play them, add them to the party as NPCs, or use them to spark background ideas.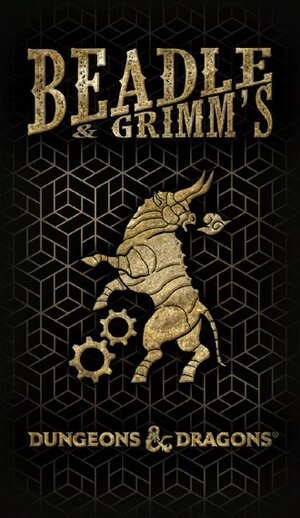 Eberron is home to amazing magic items you won't find in other campaigns. Your Gold Edition contains a pack of 28 cards for whenever your players finally search for treasure..
Eberron Gold Edition is shipping now–happy adventuring!