RPG: Start Your Weekend Off With Some Free And PWYW RPGs From DriveThru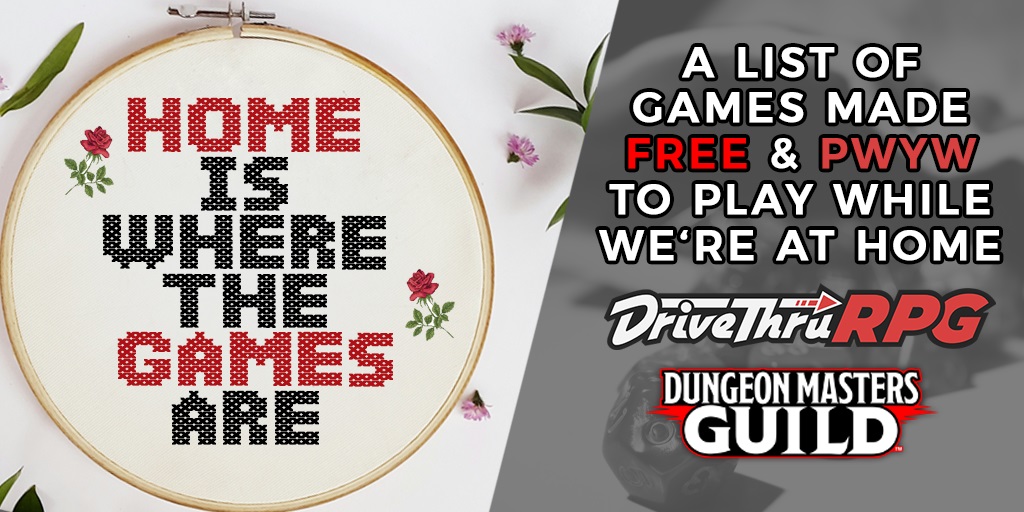 We're all pulling together as folks start staying at home. DriveThruRPG has made many titles available for free or pay what you want.
Well it's the weekend, and it's the first weekend in a while that feels… real different. The world is quickly adapting to some truly remarkable circumstances right now, and it's hard for folks. Whether you were waiting in line for hours at a grocery store where people were trying to buy all the toilet paper, or finding yourself with nowhere to go because your city has closed down all non-essential businesses and banned gatherings of more than 10 people, it's been tough.
We could all use some RPGs right now, and DriveThruRPG is offering many titles for free or at pay-what-you-want prices. Come check them out.
via DriveThruRPG

Here you'll find a list of free or Pay What You Want RPGs you can play while you're at home!

These are titles that have been made free or PWYW during the pandemic. If we are missing a title, please let us know at @DriveThruRPG on Twitter. Also, this blog may be read after specific dates and times have passed for certain offers. We will try to keep it as up to date as possible.

As gaming conventions are canceled and personal groups reconsider meeting up for their weekly games, it can be difficult to keep the campaign going. We know that this time is stressful and tough, but we hope that we can offer a few games to keep your attention, whether you're playing online with friends or around the table with your family.

Also, in order to help you maintain social distancing, Astral TableTop is offering all of its normally paid features for free now through the end of April. If you already have a Pro account, Astral has given you two months' worth of credit.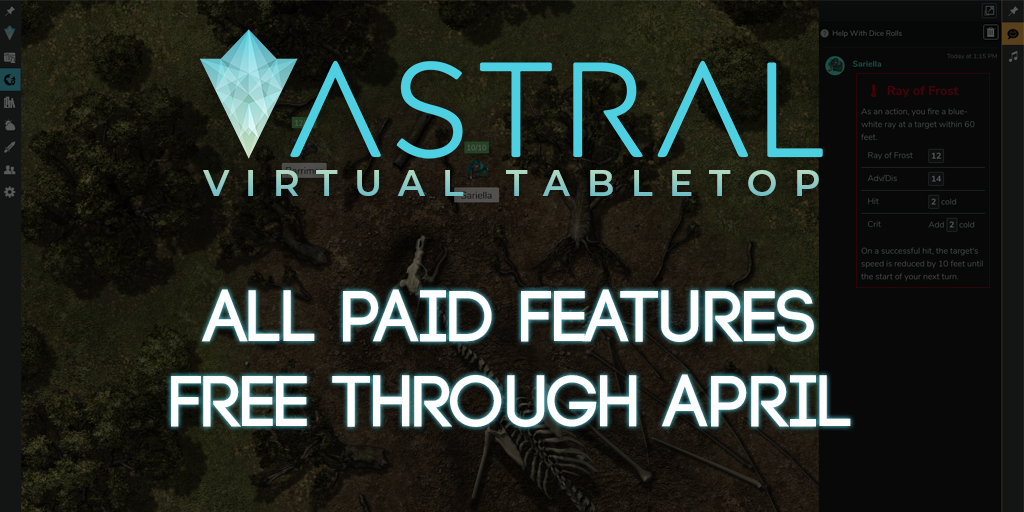 The Basic Fantasy Project
Evil Hat
Multiple FATE Core Titles Pay What You Want
Subscribe to our newsletter!
Get Tabletop, RPG & Pop Culture news delivered directly to your inbox.
Gallant Knight Games
Tiny Supers
Sagas & Six-Guns
Dark Streets & Darker Secrets
Green Ronin
Happy Monsters Press
Legion of Liberty: Superheroes of 1776
Hunter's Entertainment
Posthuman Studios
Eclipse Phase: A Time of Eclipse
Various Books on Sale
Steve Jackson Games
Vorlen Publishing
All books set to Pay What You Want
DMsGuild
DriveThruFiction
DriveThruComics
Happy Adventuring!