ToyLand: Batgirl is Here to Save the Day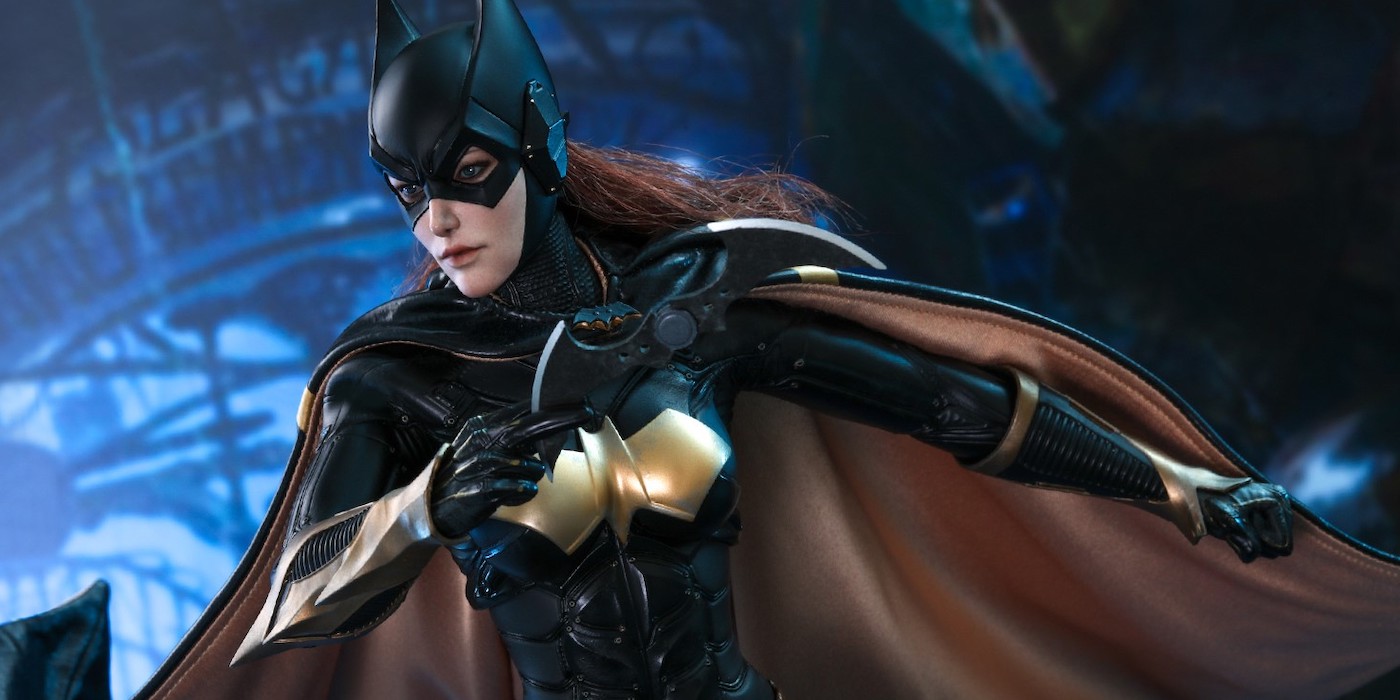 This is for all of the Arkham Knight fans! Hot Toy's sixth scale fig has great details with fiber hair, cloth costume components, and two beautiful head sculpts created by J.C. Hong.
The sculpts and accessories are based on Batgirl's look in the popular video game. In A Matter of Family Barbara Gordon teamed up with Robin to take out the Joker and his gang – whether or not she succeeded was up to whoever was holding the controller.
Beautifully crafted based on Batgirl's appearance in the video game, the Batgirl Sixth Scale Figure features a newly developed masked head sculpt with long light brown real fabric hair, a newly developed body tailored for Batgirl, a sophisticated tailored Batsuit with gold color Bat logo on the chest as well as light copper-colored armor on arms, a light copper color belt, an array of Bat gadgets including grapnel gun with Batclaw, Batarangs and a Remote Hacking Device. Last but not least, the figure also comes with a specially designed figure stand with game logo and backdrop.
Hot Toys: Arkham Knight Batgirl – $243
Approximately 12″ (30cm) tall
28 points of articulation
Long light brown real fabric hair implantation
Two portraits
Ten interchangeable hands
Costume with leather-like cape, utility belt, and boots
Weapons:

Batarangs
Grapnel gun with attachable Batclaw
Remote Hacking Device