ToyLand: Massive 35″ Tall Sengoku Predator is Ready for the Hunt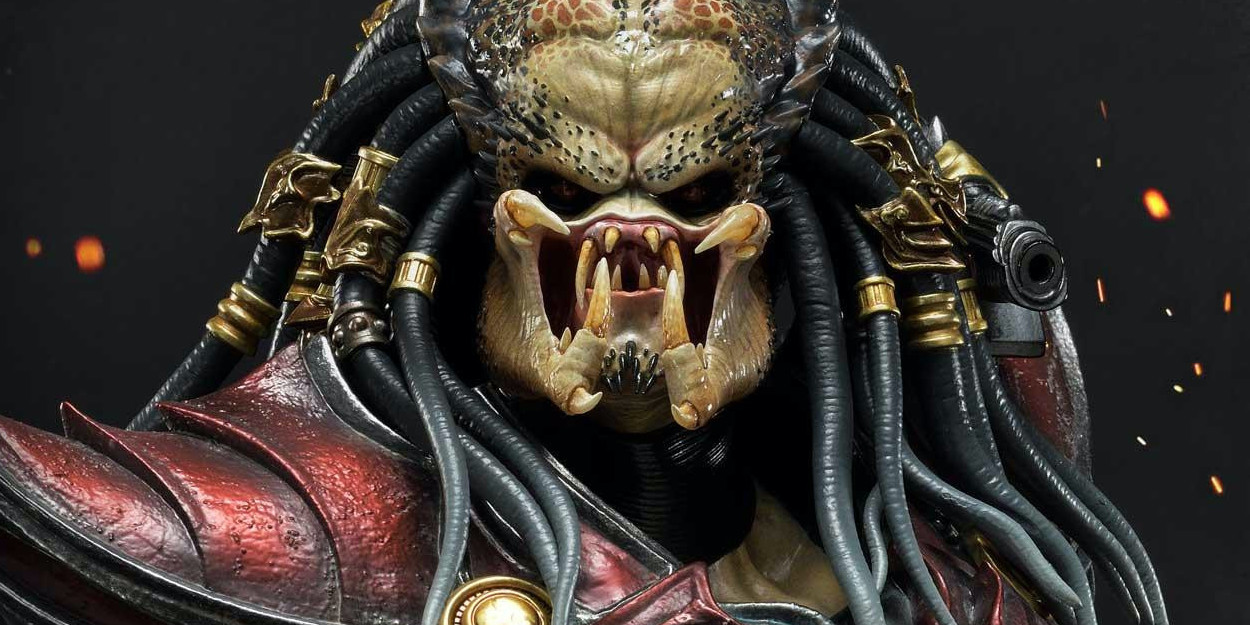 Prime 1 Studio has partnered with Dark Horse Comics for this unique take on one of the universe's top hunters. It's big enough to be used as a guard over your entry way or you can get 4 of them and use them as legs for the most awesome dining table ever.
The design is inspired by armor of the Sengoku period in Japan –  a time of war an upheaval. Its primary red and gold coloring makes a strong statement, as does its brutal expression. It carries a huge, specially designed spear and its latest victim in bloody skeletal form. This statue is packed with a ton of details that you can only get with this scale.
Sengoku Predator – 

$1,299.00

Sengoku Predator EX Version – 

$1,399.00

Approximately 35 inches tall (88.8 cm)
Limited edition
One specially designed base
Two alternate Portraits
One additional bare headed portrait (Exclusive Version only)