Toyland: New TMNT Q-Figs are Surfing Your Way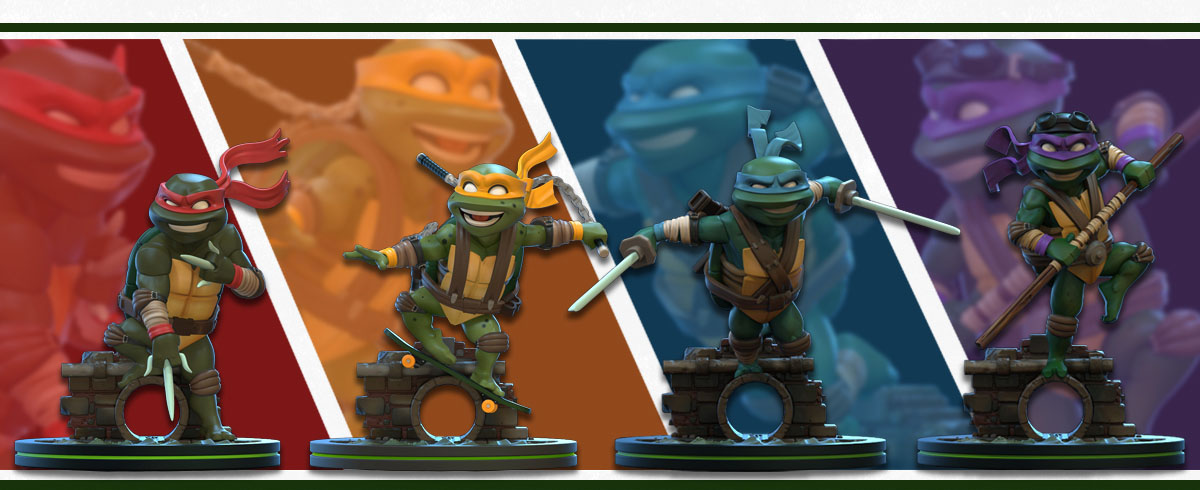 These heroes in half shells from Quantum Mechanix are ready to take on the Foot Clan with their cowabunga attitude and pizza fueled fighting skills.
These look like they're taking cues from the new Nickelodeon animated series rather than the original 1980s series. The style is perfect for these cartoon characters – with great expressions and dynamic poses. At $20 each they aren't bank breaking, either. Each Q-Fig stands approximately 5 inches tall including their display base.
Leonardo – $19.95
Nothing can stop Leonardo once he sets his mind to it. His singular focus and discipline prepare him for battle as he leaps from the sewer pipes in our Leonardo Q-Fig. Wielding his signature ninjato swords, Leo's skill and determination are evident in his steely gaze. Dressed in a blue mask, his devotion to Splinter's teachings help him lead his younger brothers in their fight against the forces of Shredder.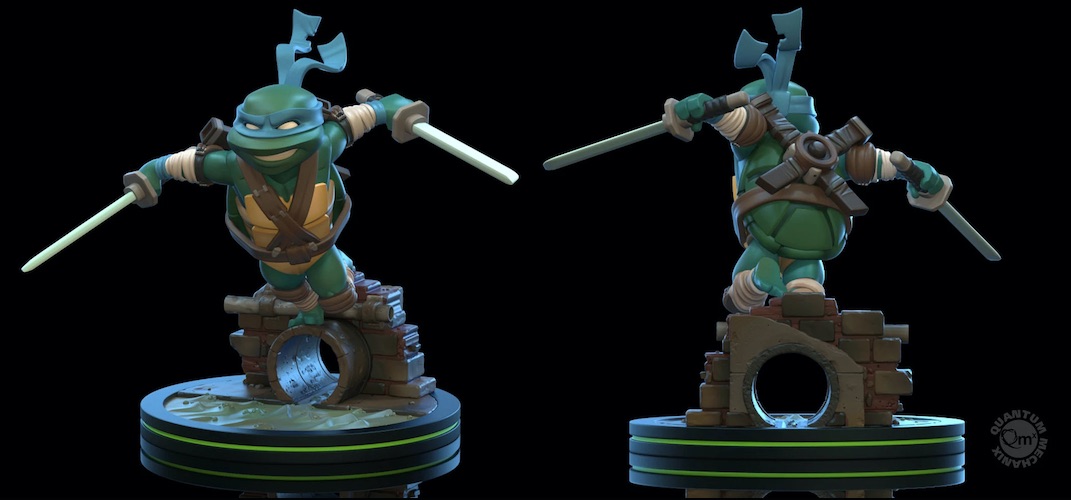 Michelangelo – $19.95
Cowabunga! The only thing Michelangelo loves more than a hot slice of pizza is shredding on his skateboard. Sporting an orange mask and armed with his trusty nunchaku, the youngest of the Turtles rips his deck through the sewers in our Michelangelo Q-Fig. Always the life of the party, Mikey's joyful expression never wavers as he surfs his way to fight evil with his brothers by his side.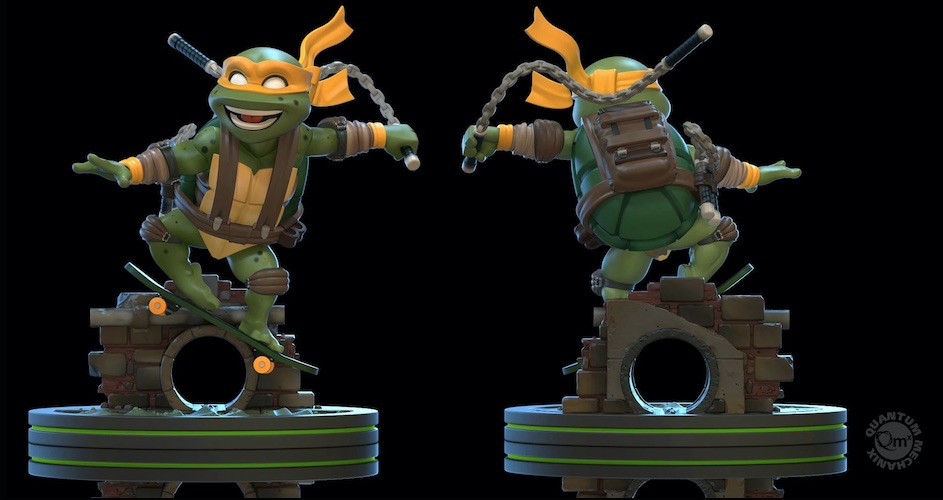 Donatello – $19.95
Donatello may be the brains behind the Teenage Mutant Turtles, but that doesn't make him any less dangerous with a bo staff. Perched gracefully above the rippling water of the sewers in our Donatello Q-Fig, Don uses his ninja skills to get the jump on the Foot Clan and join his brothers in battle. Clad in his purple mask and goggles, Donatello is just waiting for anyone foolish enough to challenge him.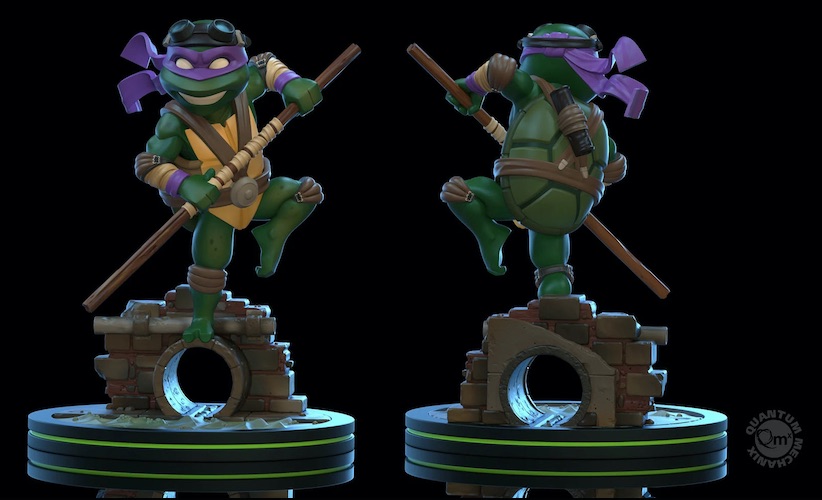 Raphael – $19.95
Subscribe to our newsletter!
Get Tabletop, RPG & Pop Culture news delivered directly to your inbox.
Temperamental and hot-headed, Raphael is always primed for a fight. With his twin sais at the ready and a rebellious glint in his eyes, even his brothers know to stay out of his way as they enter battle. The Raphael Q-Fig captures his essence perfectly, featured here with his trademark red mask whipping in the wind. If Ralph's attitude doesn't frighten the bad guys, two sharpened sais will certainly do the trick.