Saga of the Beast is the house! Join us as we take a quick look at the Relics for the Space Wolves.
The Space Wolves are getting the Psychic Awakening treatment with a full two pages of additional relics. Let's take a look at some of the new standouts from Saga of the Beast Psychic Awakening!
Space Wolves Relics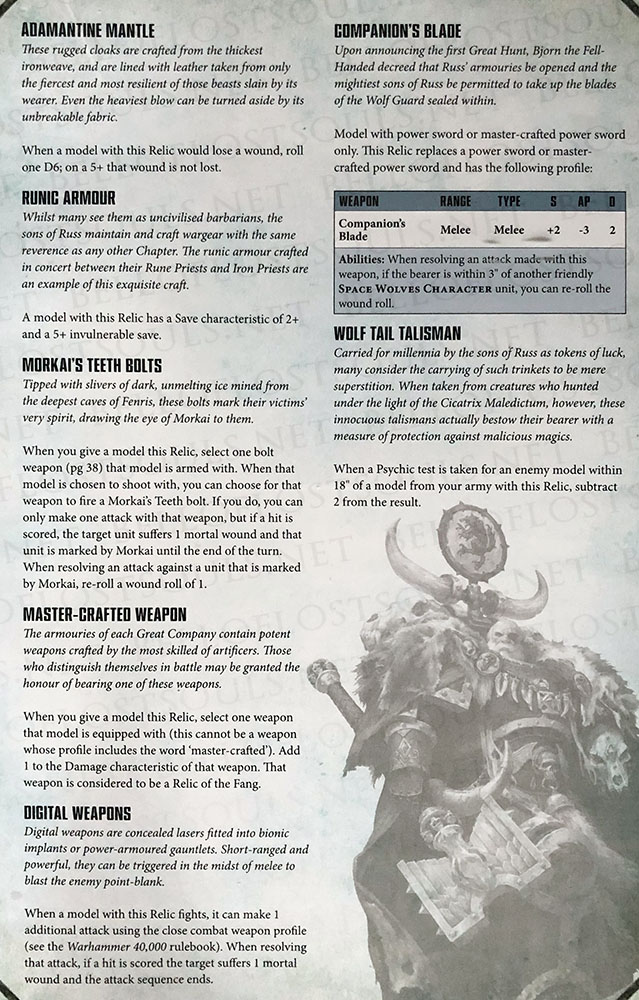 We've got some "standard" Relic options back again along with some new upgrades too. The Companion's Blade is an interesting option as it allows a re-roll to wound – but only if you're within 3″ of ANOTHER friendly character. Still, the bonuses are nice as is. The Wolf Tail Talisman is also pretty mean with a -2 to Psychic Tests for enemies within 18″ – nice Smite Protection!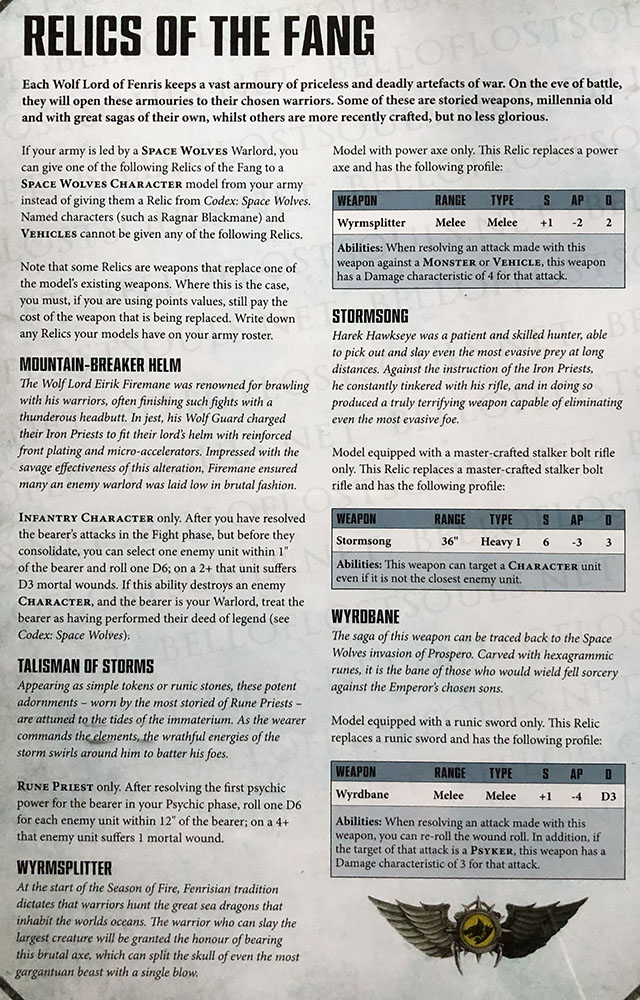 Here are some of the more "unique" options for the Space Wolves. Wyrdband is a flat 3 damage vs Psykers – not too shabby. Stormsong is for sniping characters – hopefully it's got a few other Stalker Pattern Boltrifles to help out. The Wyrmsplittler is going to be useful for cracking both monsters and vehicles with it's 4 flat damage vs them. The Moutain-Breaker is pretty reliable mortal wounds in the Fight Phase but the Talisman of Storms just seems really great for a Rune Priest!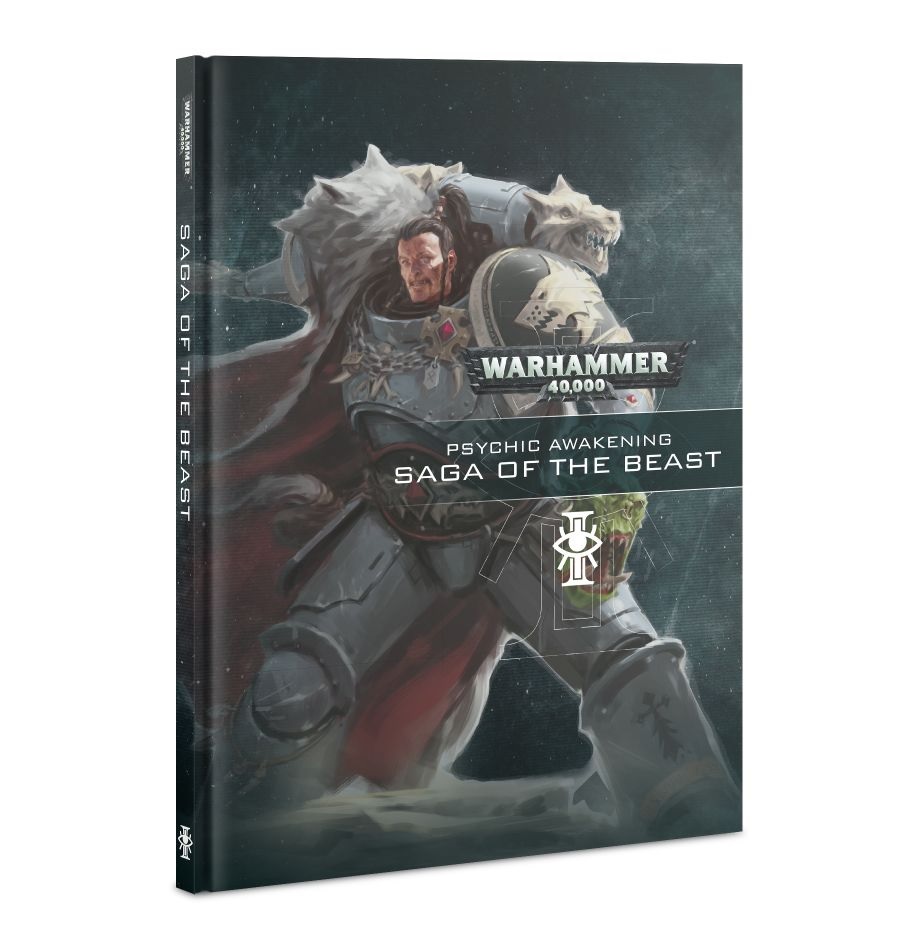 Saga of the Beast is up for Pre-Order today from Games Workshop! There is a whole lot more where that came from…