Warhammer Underworlds: Daughter of Khaine Enter The Fray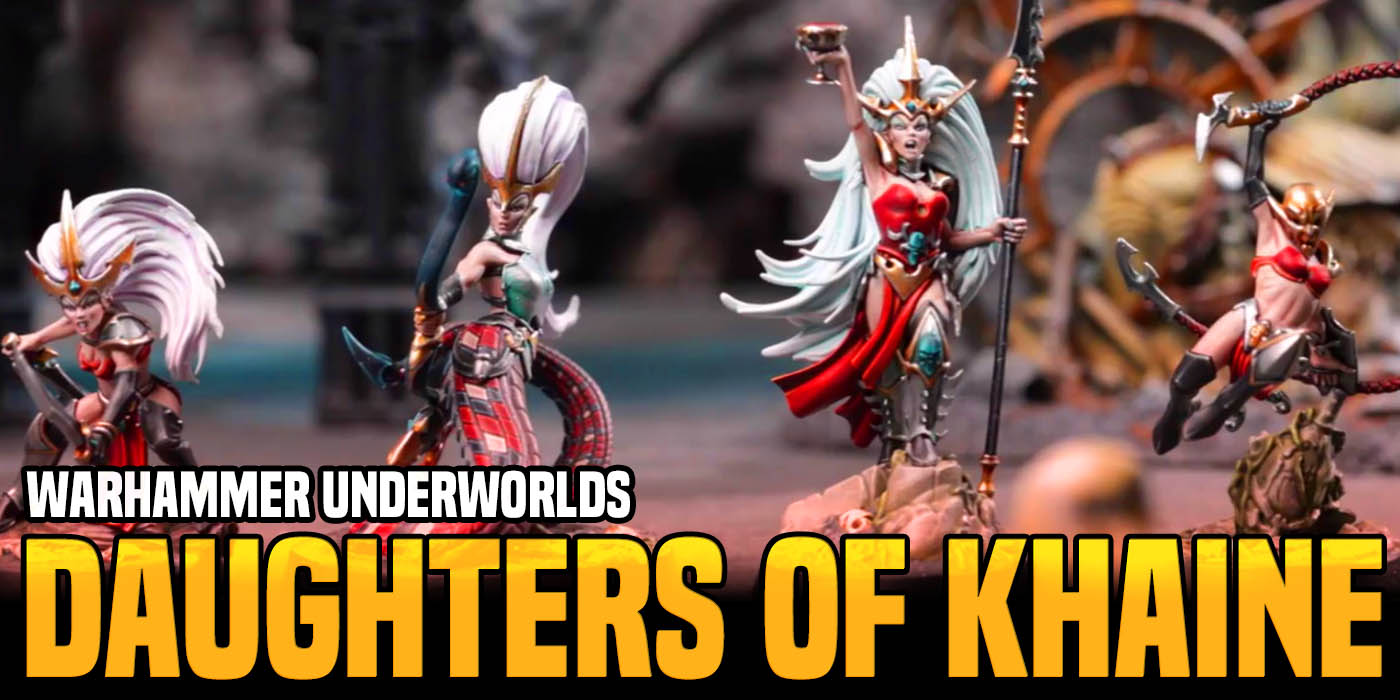 There is a new Warband heading to Warhammer Underworlds and they are out for Blood – It's the Daughters of Khaine!
One of the remaining armies that doesn't yet have a Warband in Underworlds is about to have that situation rectified. The Daughter of Khaine are tired of sitting on the sidelines and are about to get in there to draw some blood!
Later this year, Morathi's chosen servants will arrive in Beastgrave with a warband that boils down this iconic army into its most distinctive elements – crazed cultists, shadowy mutants and one very deadly Hag Queen. Known as Morgwaeth's Blade-Coven, this warband will bring the fast, tactical and gory play style of the Daughters of Khaine to your competitive battles.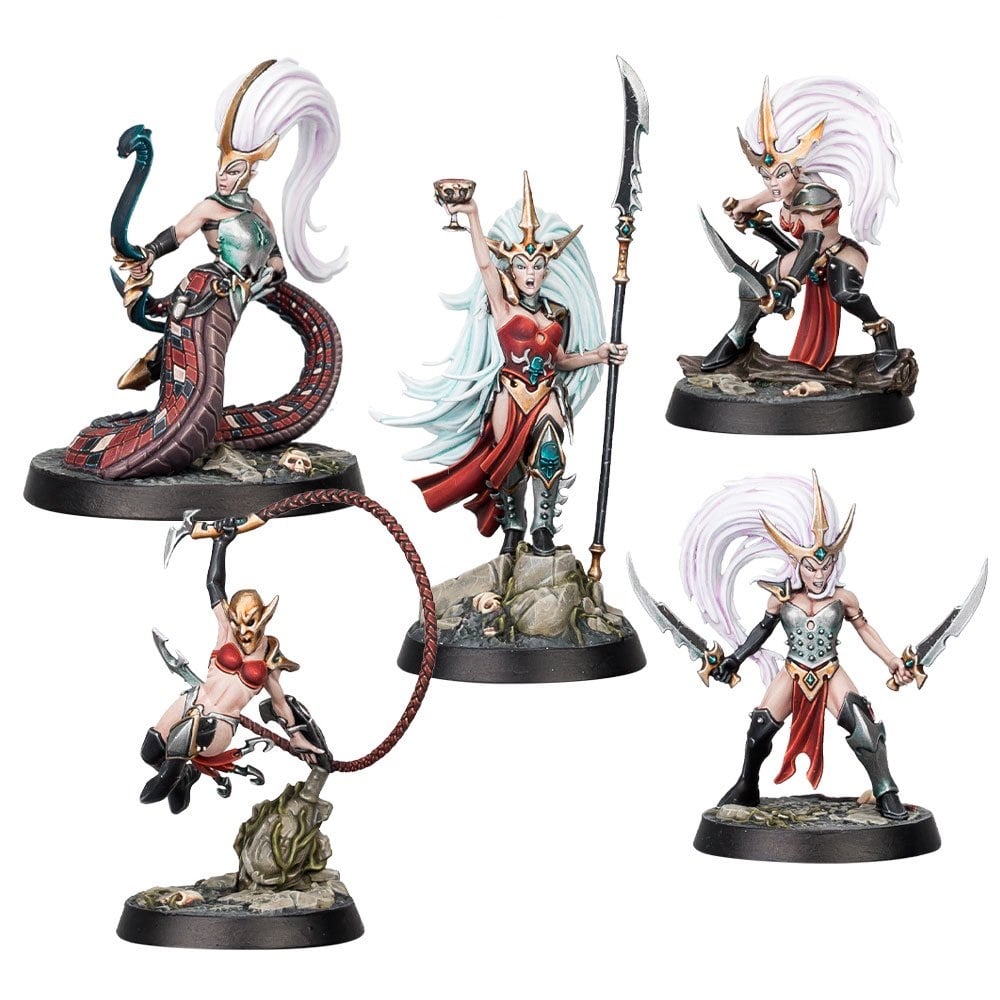 We don't have a lot to go on at the moment, but we can take a look at the models and makes some educated guesses.
First up we have Morgwaeth who is the Hag Queen in charge of this Khaine-coven. This model alone is worth it because she's really the only alternate sculpt we have of a Hag Queen. If I were a DoK player, I'd buy this box just for that! Maybe it's just an oversight on GW's part, but the DoK don't have a way to buy "just a Hag Queen" and in order to get one, you have to buy a Cauldron of Blood. Or two.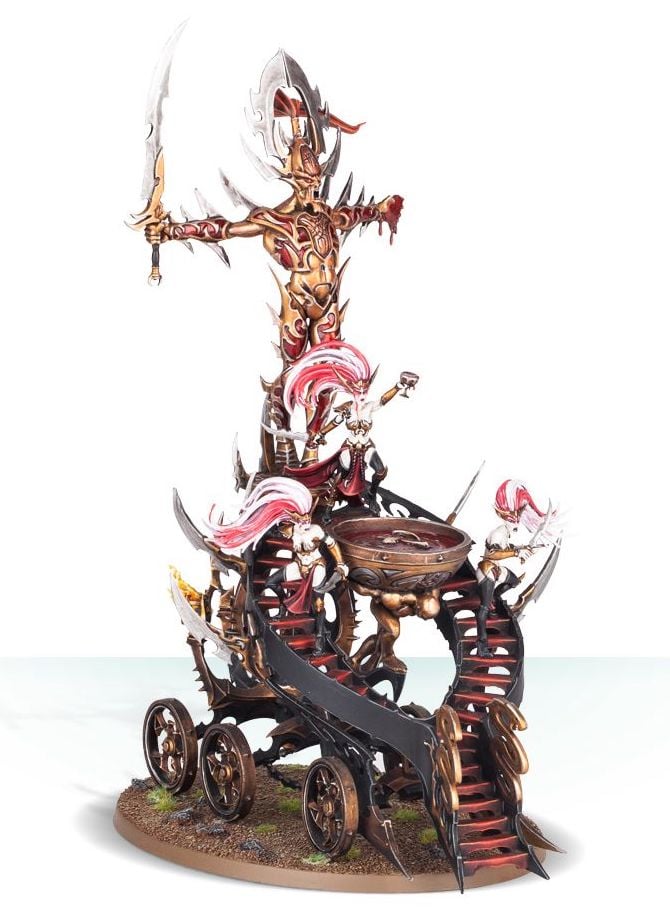 Need a Hag Queen? Buy the Cauldron and don't use the Hag Queen model.
Next up, we also have a new sculpt for a Melusai Blood Stalker. Personally, I would have rather seen a Blood Sister – but as a warband, a Stalker does add some ranged threats to their line-up. While you can't do much with just one, you could swap it out for a unit champ or something else.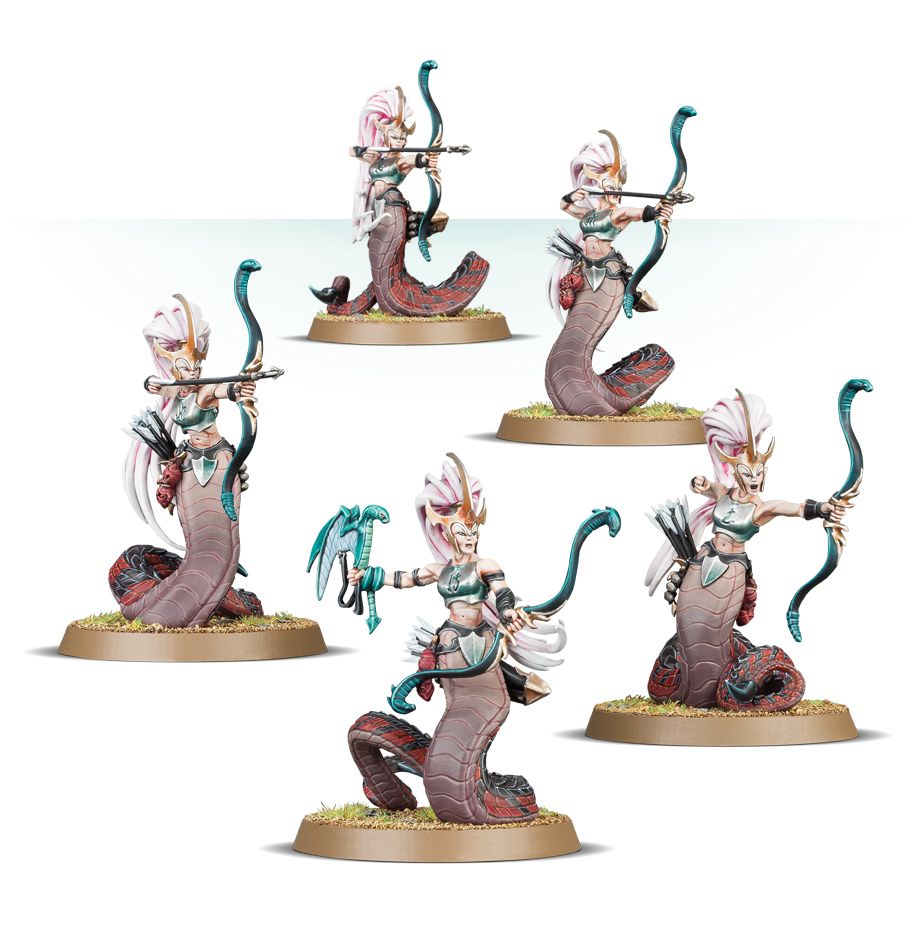 After that we have the Sister of Slaughter – she'd fit in perfectly with her other zealous kin. The leaping/action pose is kind of neat, too. It's a bit more animated but works for these models.
Subscribe to our newsletter!
Get Tabletop, RPG & Pop Culture news delivered directly to your inbox.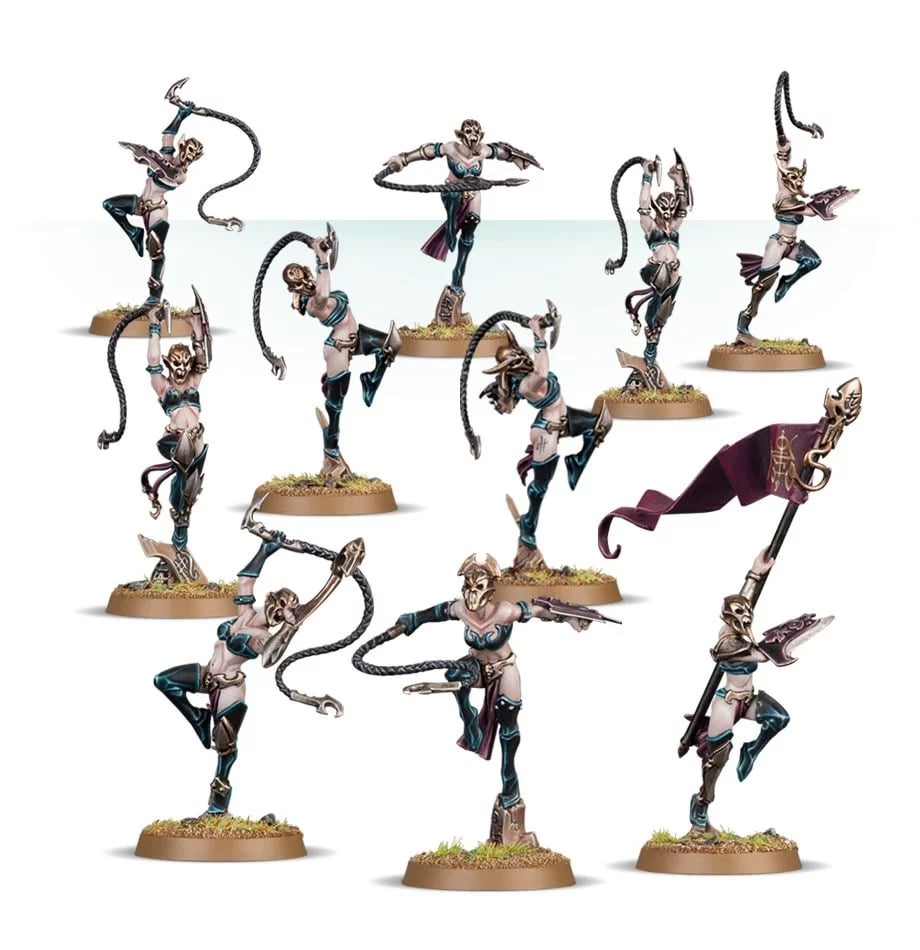 Finally, we have two Witch Aelves. Not to downplay these two models – as Witch Aelves are quite deadly – they just don't jump out at you as much as the other three. But hey, that could just be a trick to make you underestimate them. Never do that.
If you're a Warhammer Underworlds player, this looks like a great new Warband to add to the collection. And if you're a DoK player, you can bet this will be a unit with rules you can use in your AoS games or a batch of alternate-sculpt models that you can use to help your Daughters stand out!
What do you think of these new sculpts? What kind of mixed unit rules will Morgwaeth's Blade-Coven have in AoS?