Gale Force Nine has some impressive 'Lockdown' Bundles to help you fill out your board game and tabletop terrain collection. Get in on these today!
If you're looking for some great additions to your tabletop terrain collection look no further than these bundle deals from Gale Force Nine. They are currently offering 3 different terrain packs:
Age of Skirmish Bundle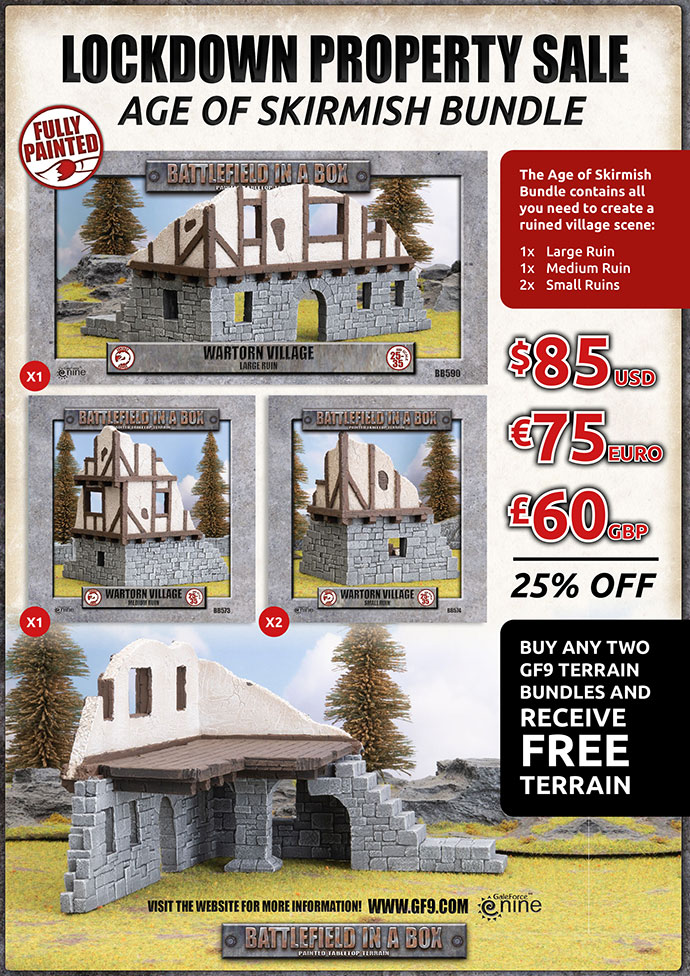 Grim Dark Bundle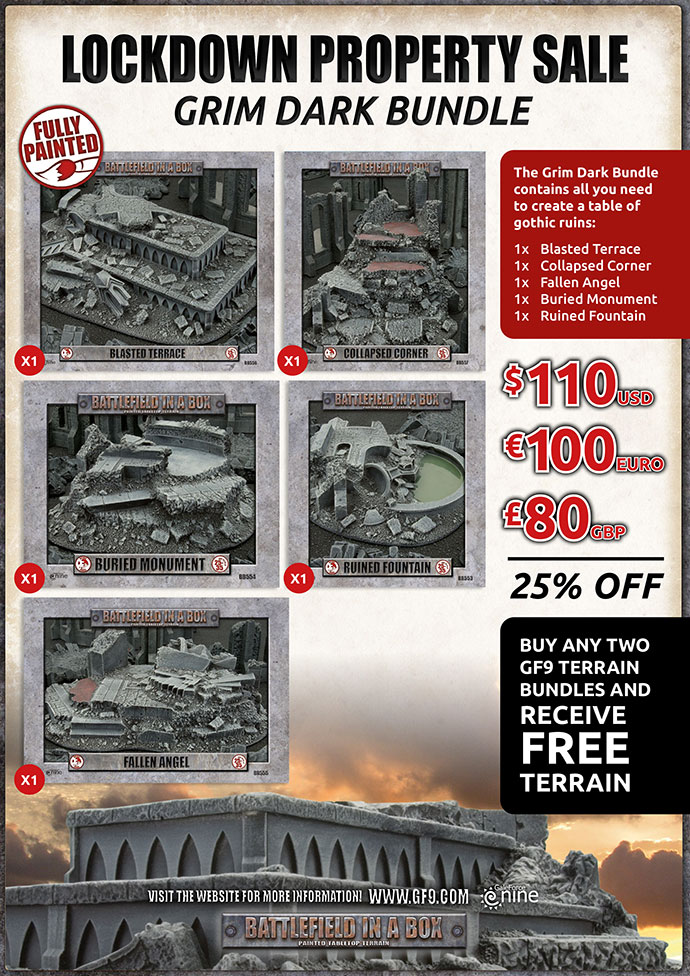 The Red Planet Bundle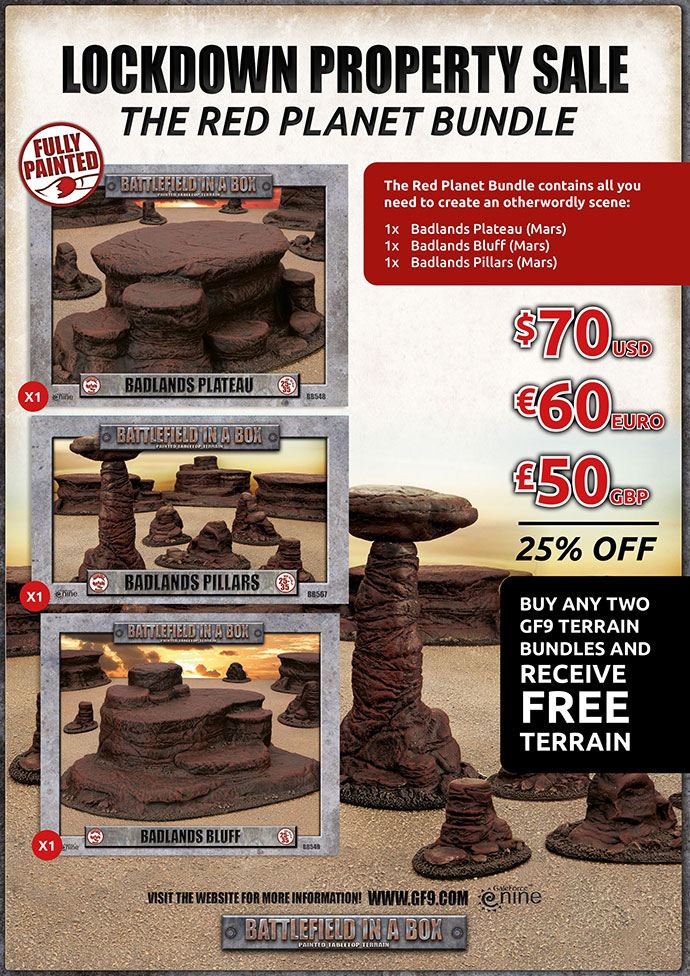 And if you order any TWO of those bundles, you also get another option FREE!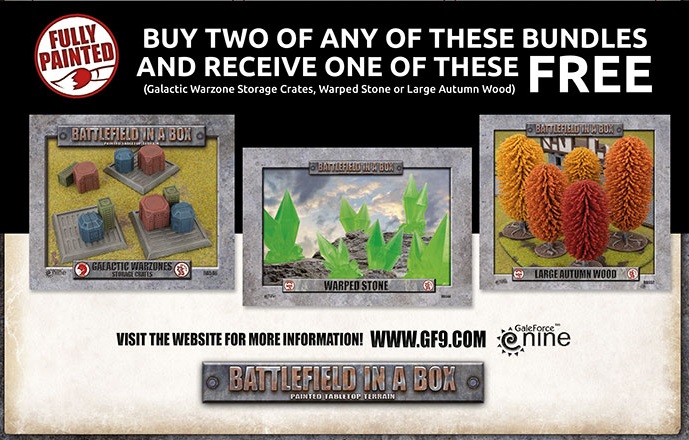 We've been playing with GF9 Terrain for years and it's sturdy and looks great – plus it all comes pre painted, too! You can't go wrong with these bundle deals.
For you Brown Coats and Trekkies out there, they are also running some fantastic deals on some of their Board Game properties too.
Firefly: The Game Bundle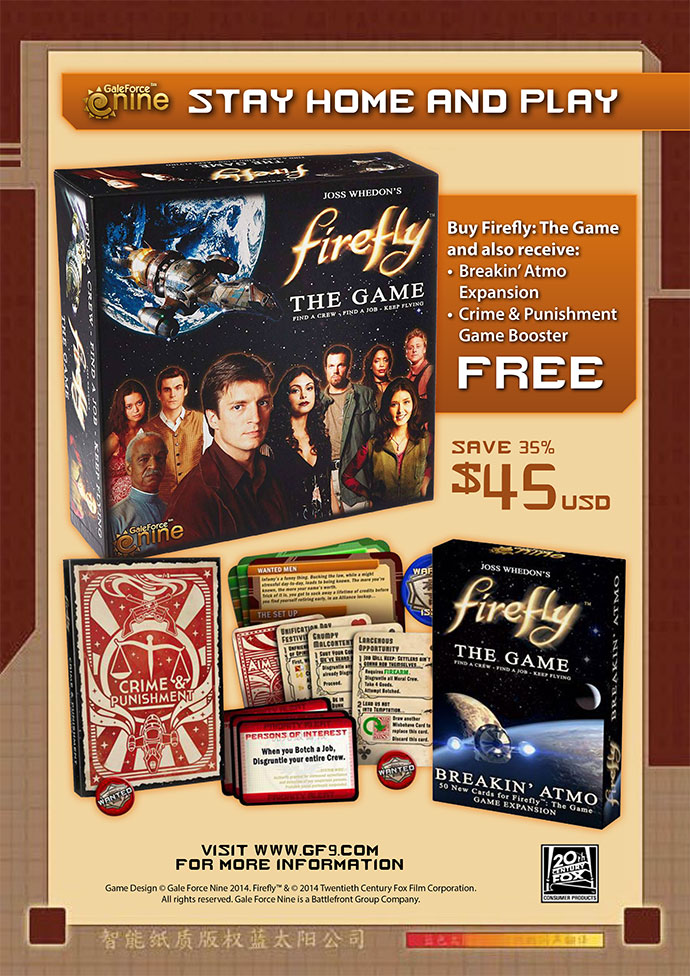 Star Trek Ascendancy Bundle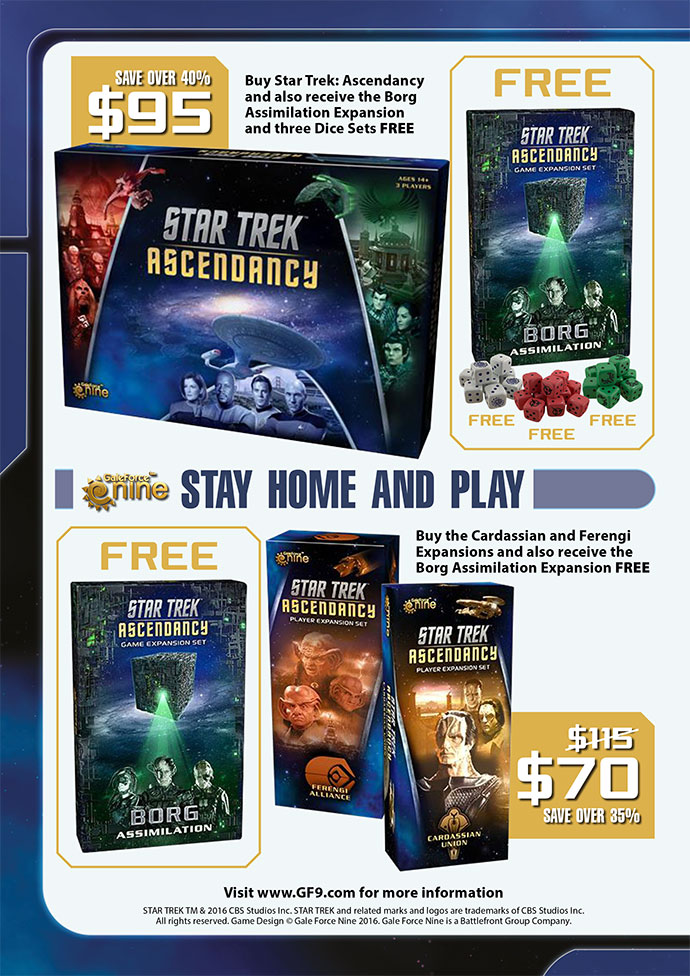 Firefly Adventures: Brigands and Browncoats