40K Engine War Rules, Baldur's Gate 3, GW New Releases, and GENCON Latest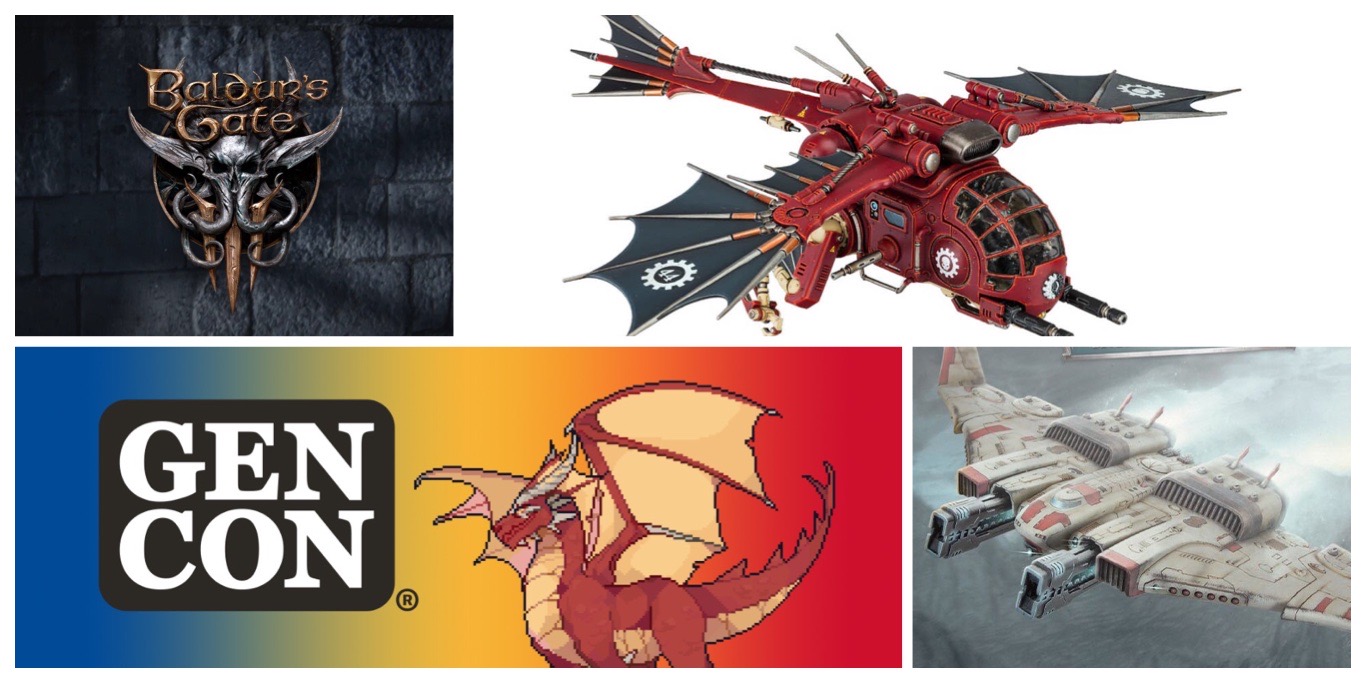 GW has a new set of releases on the way, Engine War has been spotted in the wild, D&D's Baldurs Gate 3 has a new trailer, plus visit Ravenloft and check out solo play in X-Wing. Also Pimpcron!
Earlier this week Larian Studios promised "something new is coming" for Baldur's Gate III, and here it is. A short, sweet trailer that has us all excited.
Are you an X-Wing Pilot looking to keep your skills sharp but can't find an opponent? Check out these new rules from Fantasy Flight Games.
The datasheets for the three new Archaeopter units have been spotted on the internet – come take a look!
The Daemons of Chaos are getting some big upgrades with the Exalted Greater Daemons. Take a look at all four of the Chaos Daemon's options.
Did you ever want to come up with your own custom Forge World? Well now you can choose your own Dogmas to match!
It's time to visit the misty lands of Barovia and have a monster mash adventure of your own. Welcome to Ravenloft.
It's been awhile but Games Workshop is back with new pre-orders this weekend – Engine War and all the Ad Mech goodies are here!
Almost two weeks after Gen Con was canceled, convention organizers have announced Gen Con online. Registration starts tomorrow, come take a look.
It's a massive new Aeronautica Imperialis release this coming weekend, check out what's going up for pre-order this week for Warhammer 40K!
Oh boy, here I go wishin' again!
Subscribe to our newsletter!
Get Tabletop, RPG & Pop Culture news delivered directly to your inbox.