The Warhammer Preview showed off some cool Shadow Aelves and teased a new Warband. How will that work with Malerion's Look?
A couple weeks back, we got a look at the Khainite Shadowstalkers coming to Warcry. It's a cool looking new warband that's essentially the scouting force of the Shadow Aelves. They don't officially have a faction in AoS propper…yet. But these models are making us hungry for more.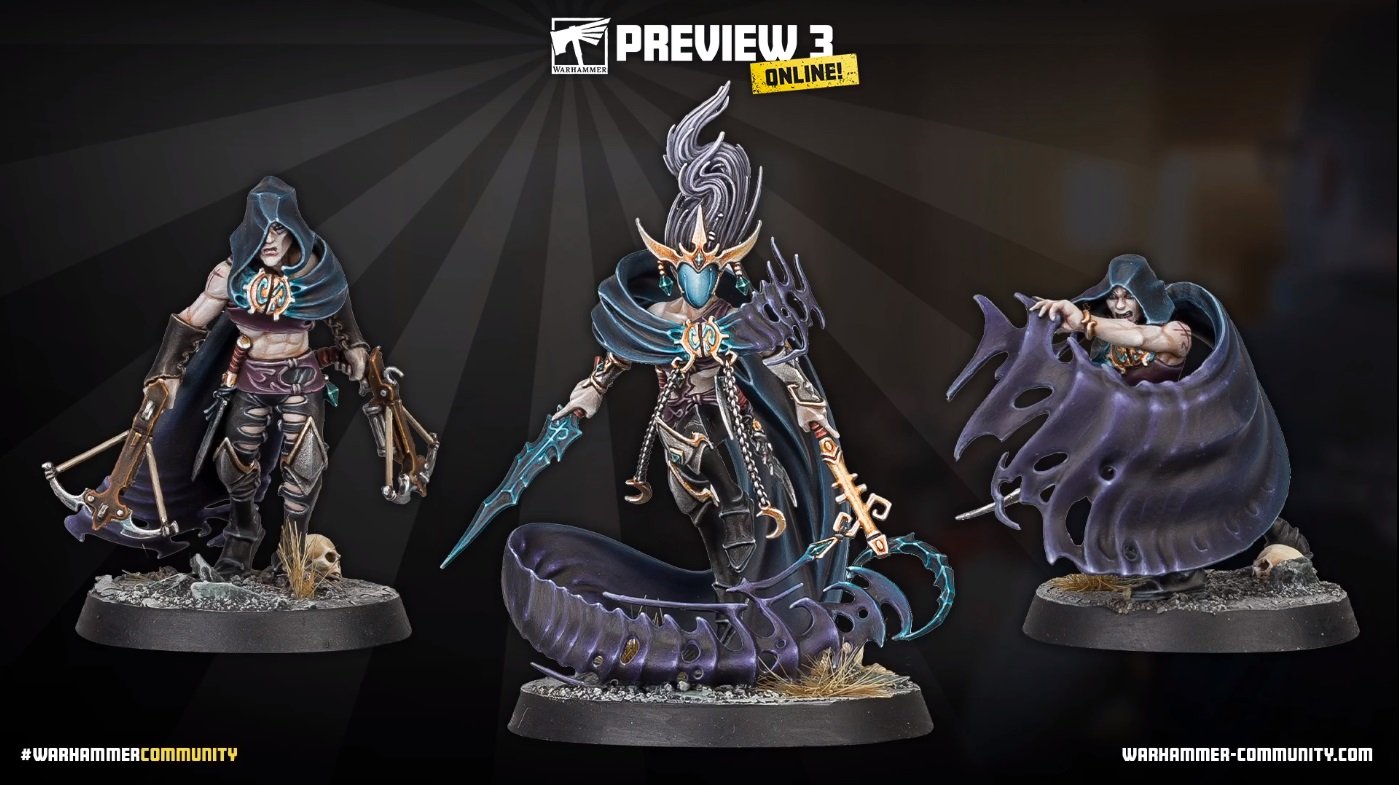 They share some similarities to the Mistweaver and you can kind of tell how GW is planning out their whole design esthetic.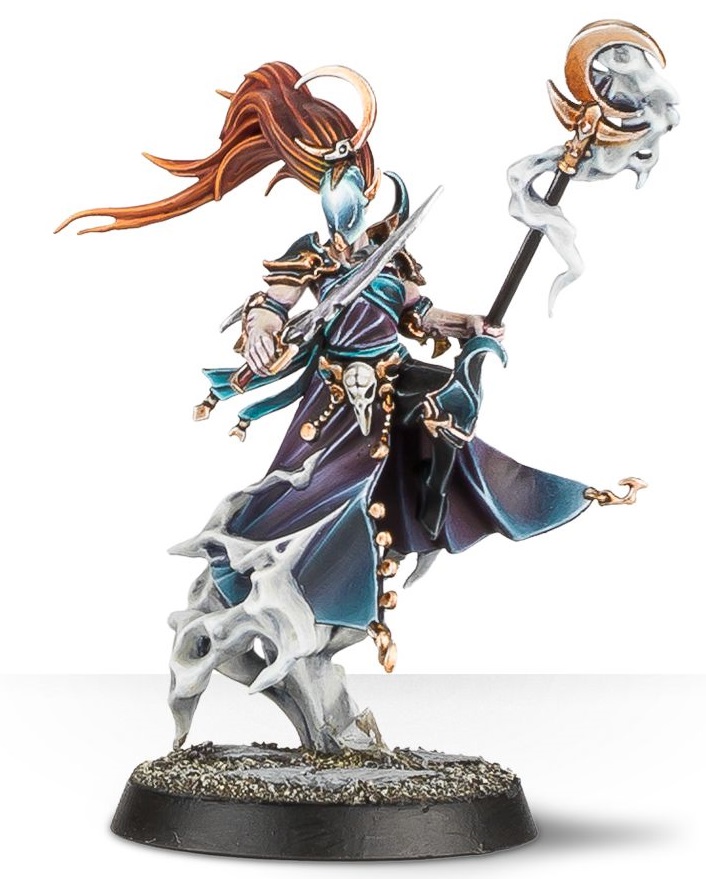 GW is creeping closer and closer to the Shadow Aelves coming AoS in some form or fashion. First the Mistweaver in Warhammer Quest. Now the Khainite Shadowstalkers in Warcry. Eventually we'll get a full release, right?
The preview also confirmed a model from a Rumor Engine back in January: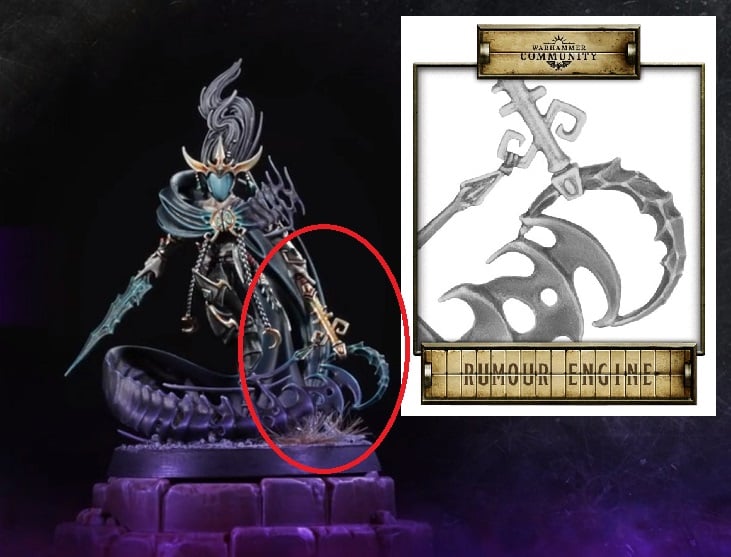 That's all well and good – we're stoked to see the darker half of the new Aelves for sure. There is just one minor thing. They don't look anything like Malerion: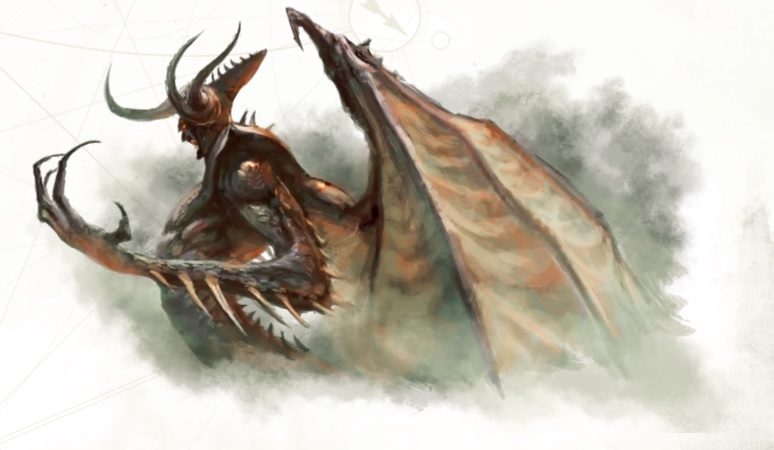 This artwork is the only official artwork we've seen of the new Malerion. This picture of him came from the new Soulbound Core Rulebook (pg.243). Now, there is one big caveat – this may not be his true form. Why? Well on the previous page there is this entry: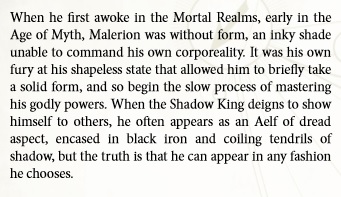 That really leaves it up for interpretation, doesn't it? And it's not like we haven't seen the Aelves do this before. It's probably a trick he picked up from his mom: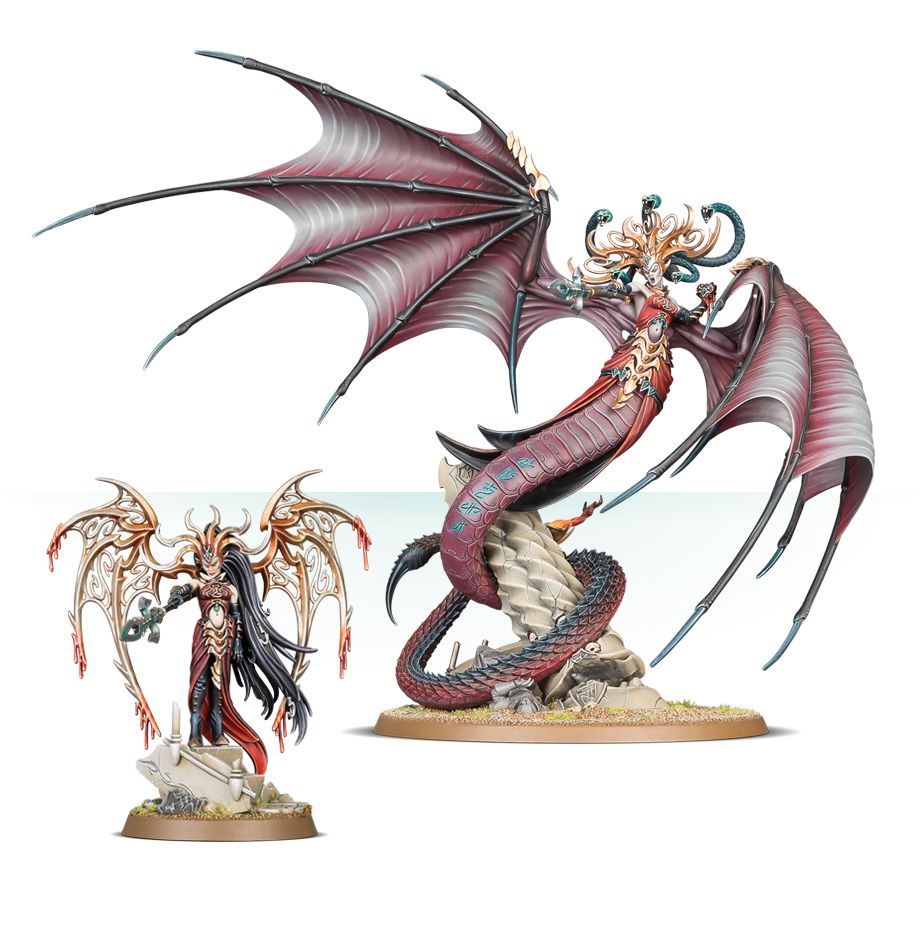 The two forms of Morathi
Having said all that – Malerion's artwork is still very different from the models we've seen thus far. We might not find out more about the Shadow Aelves for another year at this point. It took almost 4 months to reveal the Rumor Engine and those models aren't looking like they are getting a release anytime soon.
Maybe GW had planned to have the Shadow Aelves follow-up on the Lumineth Realm-lords. That would have been a cool play on the whole light/darkness thing for sure. But with the global issues we're all dealing with, I have a feeling the timelines of releases got shifted around quite a bit. In the meantime, we're just going to have to wait and wonder about these Shadow Aelves – the Khainite Shadowstalker – and their mysterious Lord of Shadow.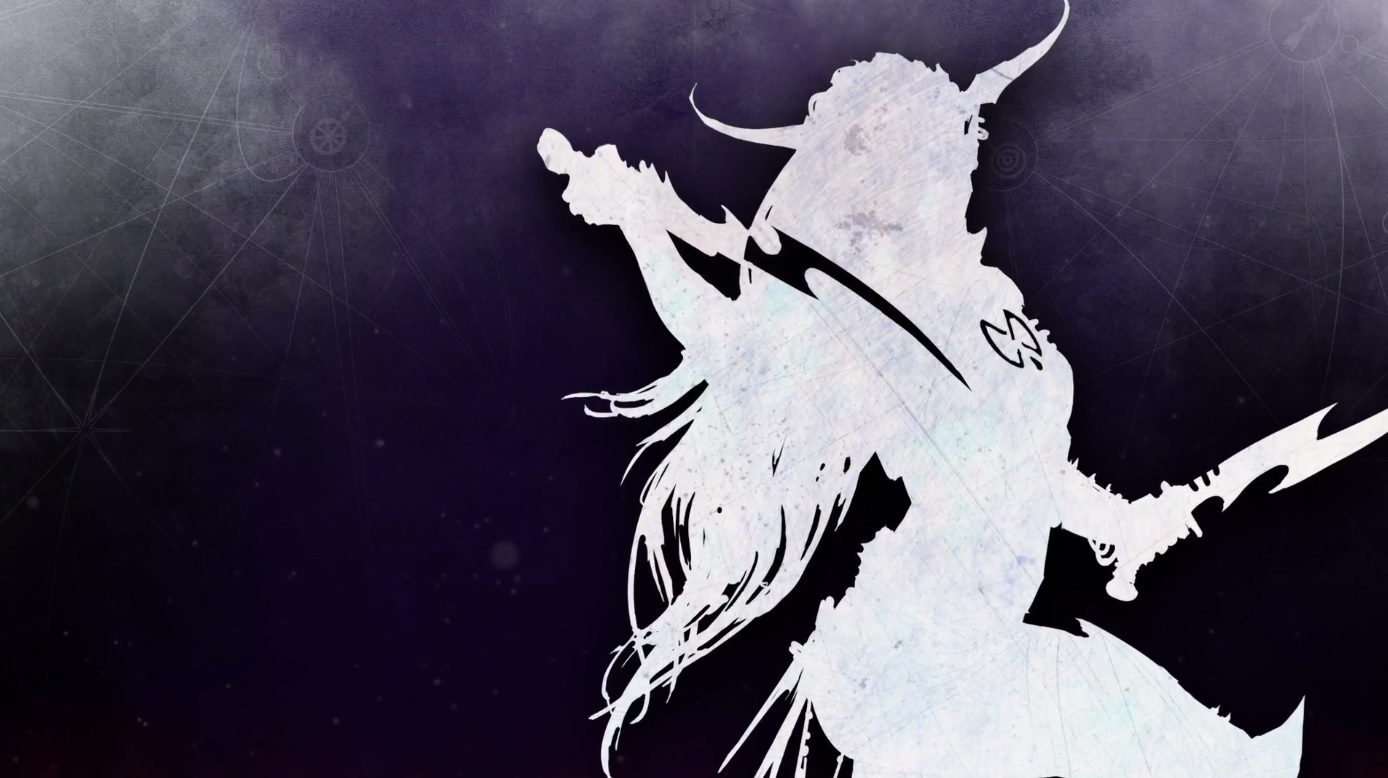 Mix one part Daughters of Khaine with two parts Dark Elf Assassins. Add in a three dashes of Shadow, a pinch of Dark Elf Executioner, and shake vigorously with ice. Serve in a wine glass and garnish with a slice of blood orange.