Board Games – Talisman: Star Wars Edition Coming Soon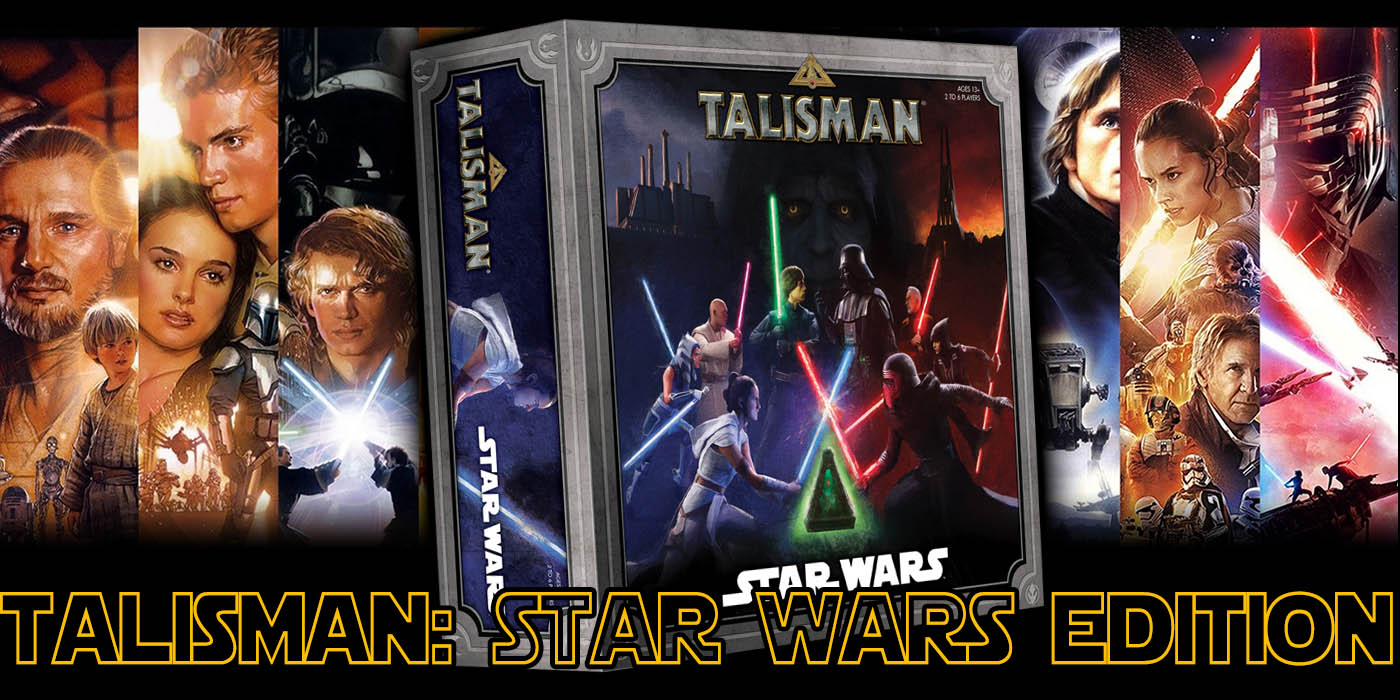 Star Wars gets the Talisman treatment – Choose your side and get ready for a new spin on a classic with Talisman: Star Wars Edition!
Usaopoly (The Op) has partnered up once again with Games Workshop and Disney to bring us another remix of a classic. This time you'll get to choose between light or dark side as Talisman and Star Wars get a big crossover!

Star Wars Talisman combines the classic roll-and-move adventure platform with the story of a generation allowing players to join the fight as a Jedi or Sith, building their strength and battling against each other to defeat the empire or become the true Sith Apprentice.

Available in European, Middle Eastern and African (EMEA) countries.

Ages: 13+ | Players: 2-6 | Playtime: 90+ Min
Each of the players will get to take on the role of one of the 12 playable characters from the Star Wars universe. The game will come with custom sculpted pieces for each character and it's quite the list of force-users from Star Wars:
Rey
Ahsoka Tano
Count Dooku
Darth Vader
Ezra Bridger
Kylo Ren
Obi-Wan Kenobi
Luke Skywalker
Mace Windu
Grand Inquisitor
Seventh Sister
This game is slated for a Fall 2020 release. Unfortunately, it doesn't look like it's going to be released in the USA at this time as the release info only states "European, Middle Eastern and African (EMEA) countries." Maybe it's a licensing thing. We'll be keeping an eye out on this one to see if that situation changes.
Hey, you got your Talisman in my Star Wars!
Subscribe to our newsletter!
Get Tabletop, RPG & Pop Culture news delivered directly to your inbox.